Binance's rise to the top has been nothing short of spectacular and based on what they've achieved so far, there are no signs of them slowing down soon. Due to this rise in popularity, more traders are starting to use Binance and their native token, BNB, to interact with the Binance ecosystem. And that is why we are currently on our way to discuss the best BNB crypto wallets.

BNB can be used in many ways on Binance, including paying for trading fees on their Exchange and interacting with DeFi products.
BNB also helps to facilitate payments and transactions for many DApps (Decentralized Apps) on the recently released Binance Smart Chain (BSC).
BNB's price exploded in 2021 — months after the emergence of Binance Smart Chain as a major competitor to Ethereum. With the increase in interest and investors in Binance, Binance Coin holders are looking for the best BNB wallet to secure their Binance Coin on.
Luckily, we've got you covered. In this guide, we're going to detail the absolute best BNB wallets for securing your BNB.
Quick questions about BNB crypto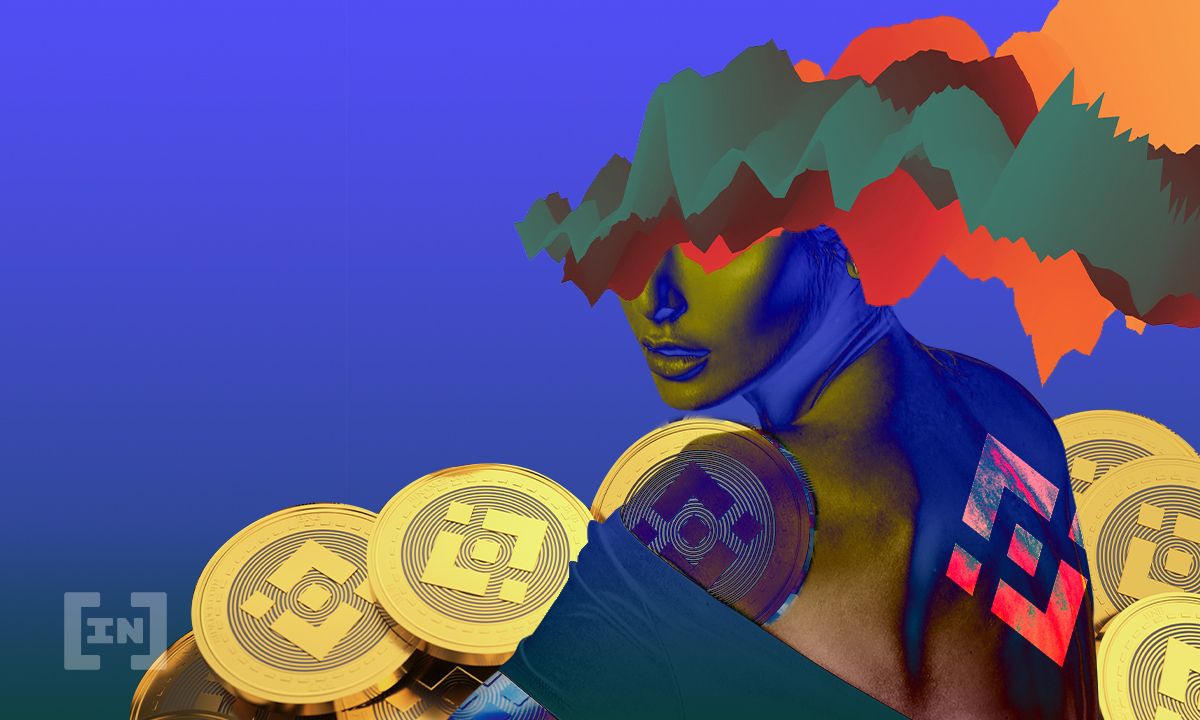 There are many wallets available for BNB crypto holders, but before we get into our guide, let's cover some quick questions regarding BNB —
a.) What is a BNB wallet?
A BNB wallet is a Cryptocurrency wallet where you can store your Binance Coin safely and securely.
b.) Does Binance have a wallet?
Binance does have its own native wallet, Binance Chain Wallet. It's a browser extension that allows BNB holders to safely send, receive and transfer BNB on Binance Chain and Binance Smart Chain.
BNB can also be stored on a Binance account wallet, which is essentially the wallet associated with their Binance account.
c.) Is BNB crypto a good investment?
BNB crypto is used to complete various functions across the Binance chains, so as more users use Binance to trade and store assets, the value of BNB will rise.
With the growing number of investors and users of the Binance network, it's safe to say that BNB remains a stable long-term investment.
d.) What type of wallet can I use to store BNB?
BNB was an ERC-20 standard token, which meant it had to be stored in an Ethereum compatible wallet.
When Binance launched their mainnet, BNB then became a BEP-2 coin on the Binance Chain.
This essentially means it's the equivalent of an ERC-20 coin, but on Binance's own network. The Binance Smart Chain also has its own token, BEP-20.
This means users need either a software or hardware cryptocurrency wallet that supports BEP-2 and BEP-20 coins to store their BNB. Simply put, a good BNB wallet can do the trick.
The Best BNB software wallets
Now, many market-leading software cryptocurrency wallets support BEP-2 and BEP-20 coins alongside other major networks such as Cardano and Ethereum, meaning you can now store all of your assets in one wallet.
The following software wallets are the best options for ensuring the safety of your BNB —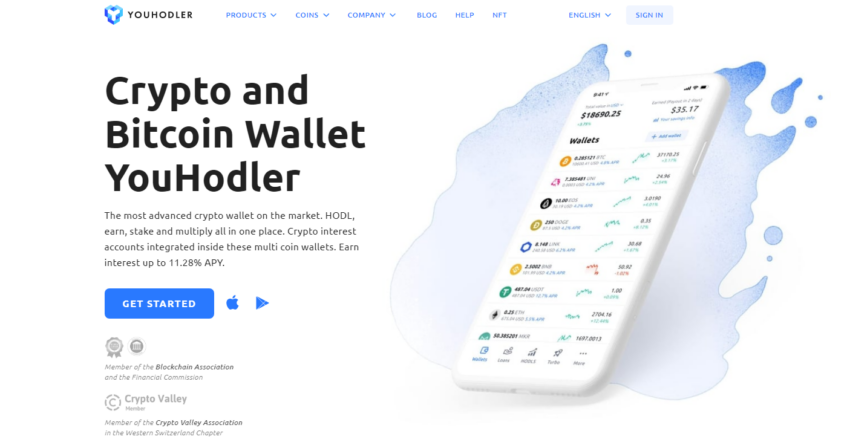 YouHolder is a well-known crypto wallet that you can access on both desktop and mobile devices. It acts as a one-stop shop for crypto solutions, and the additional services are what sets it apart.
BNB is just one of over 60 assets available on YouHodler, and the multi-coin wallet is a useful service for handling a crypto portfolio. The team has put security first, never lock funds, and allow users to withdraw them at any time. It also provides 24/7 customer support.
The additional services can be useful if you want to make the most out of your crypto. These include up to 10.7% APR on your crypto holdings, loans that have up to 90% loan-to-value, and the ability to combine yield generational strategies. YouHodler isn't just a BNB wallet. Instead, it lets you other exclusive DeFi products.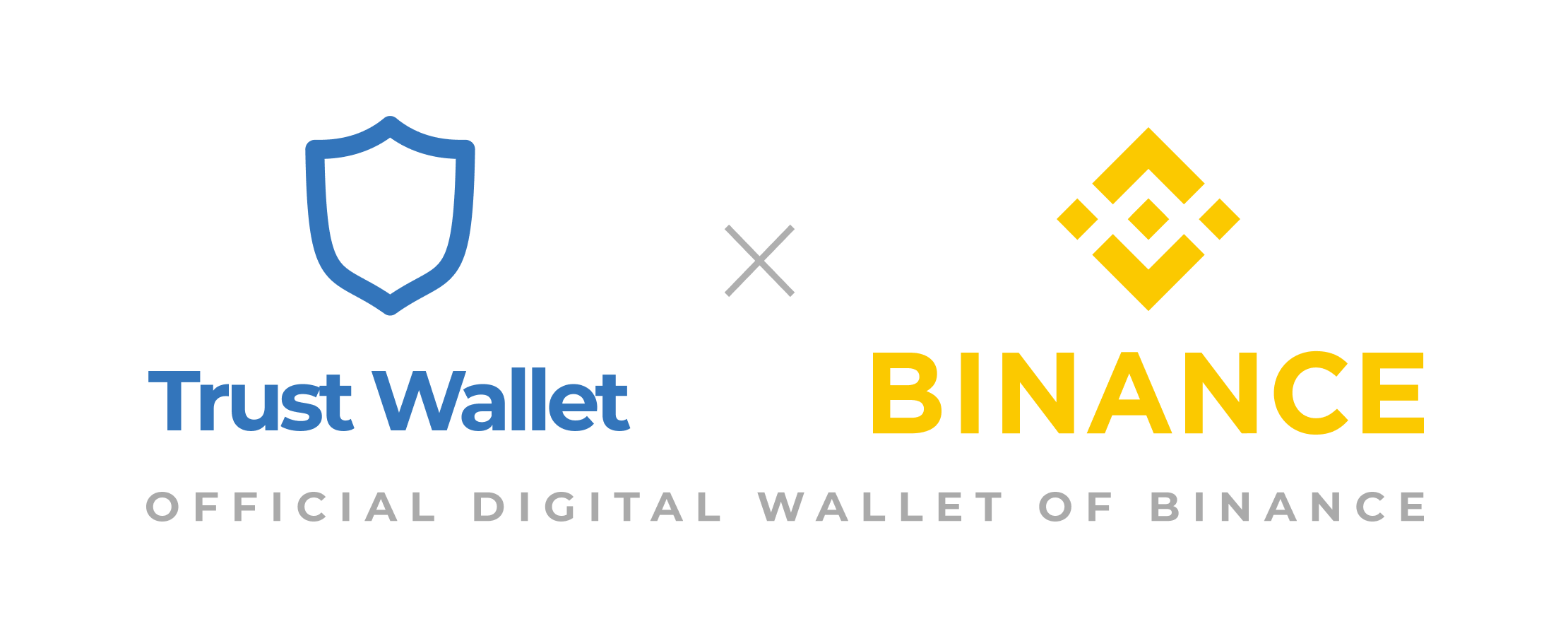 Trust Wallet is the most popular mobile-only Cryptocurrency wallet available. It allows BNB crypto holders to safely secure and manage their assets whilst retaining full control of their private keys at all times.
On Trust Wallet, you can store coins from all major networks, with the added option to backup your BNB assets available for an added layer of security. This makes Trust Wallet one of the best BNB wallets.
An inbuilt Web3 browser allows you to interact with popular BSC DApps such as PancakeSwap through Trust Wallet, and due to its status as "Binance's official digital wallet", you can access Binance's DEX (Decentralized Exchange) through the app with Trust Wallet/WalletConnect support.
Being the most popular BNB wallet available, users are provided with comprehensive security, including 2FA, pin and biometric support.
Staking your BNB on Trust Wallet offers up to 30% APR, which is a much better option than storing on an exchange, with the added peace of mind that they'll be fully secured by Trust Wallet.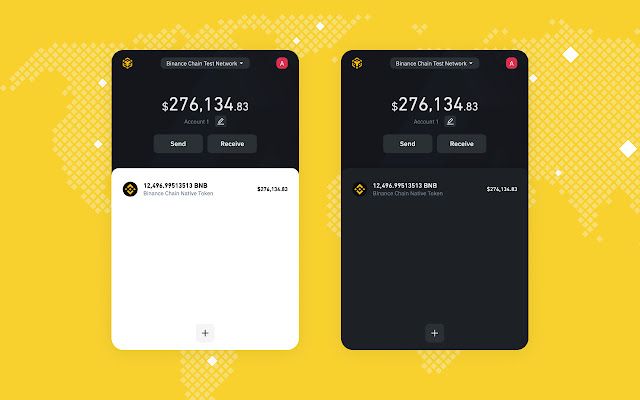 Binance Chain Wallet is the native wallet application for Binance, available as a browser extension for Chrome, Firefox, and Brave.
It allows users to transfer assets between the two chains, interact with DeFi products and DApps and safely store their BNB
Binance users can use the "Binance Bridge" to facilitate cross-chain transfers to Binance chains, alongside the "Wallet Direct" option to directly transfer their BNB between their Binance Chain Wallet and their Binance account wallet.
When creating this BNB wallet account, you'll receive a Keystore file alongside a password. Both are essential for accessing your account, so don't lose them!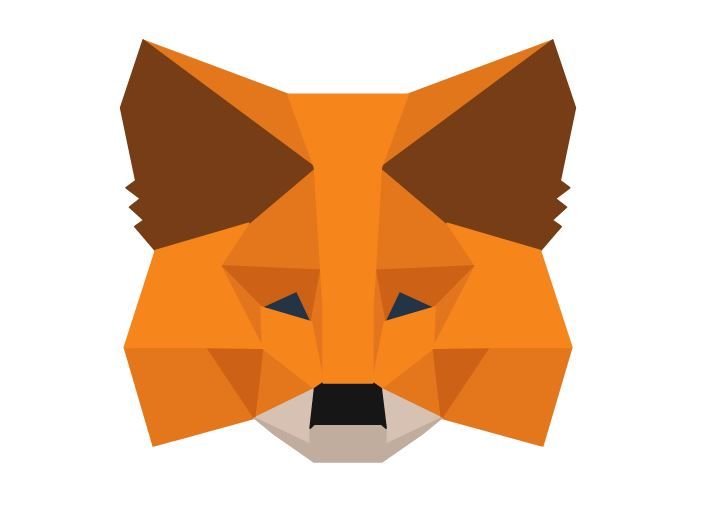 MetaMask is a wallet that is available as a browser extension and a mobile app.
It offers users a secure key and seed phrase vault, safer login functionalities and better security when interacting with DeFi products across the BSC network.
Connecting your Metamask wallet to BSC is simple, and once connected, users can safely spend, stake and swap their BNB on DApps and DEXes across the network, as well as interact with smart contracts and DeFi products.
Whilst MetaMask was designed for use on the Ethereum network, BNB holders can connect to the BSC and hold their assets on there through an inbuilt token wallet for all of your BEP20 and BEP2 coins, alongside an integrated token exchange.
Being a browser extension, it's great for those who plan on using DeFi products and exchanging between wallets often due to the low cost of gas fees on Binance Smart Chain.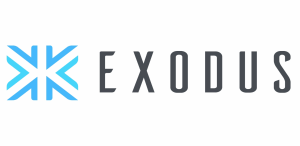 One of the original Cryptocurrency wallets, Exodus Wallet has been around since 2016 and remains one of the most popular desktop wallets available on the market. And due to its multivariate offerings, it remains one of the best BNB wallets around.
Exodus supports all major Cryptocurrencies, and provides an inbuilt swap function that allows users to swap their favourite assets to BNB with just one click.
It provides full support for BNB, allowing users to send, receive and store BNB in Exodus's free and fully secure BNB Wallet.
The best BNB hardware wallets
A hardware wallet is a cryptocurrency wallet that stores the user's private keys in a secure, offline hardware device.
Hardware wallets are also known as "Cold Storage" wallets, as they're designed for long-term storage of assets in safes or other safe places. Here are the best options for BNB: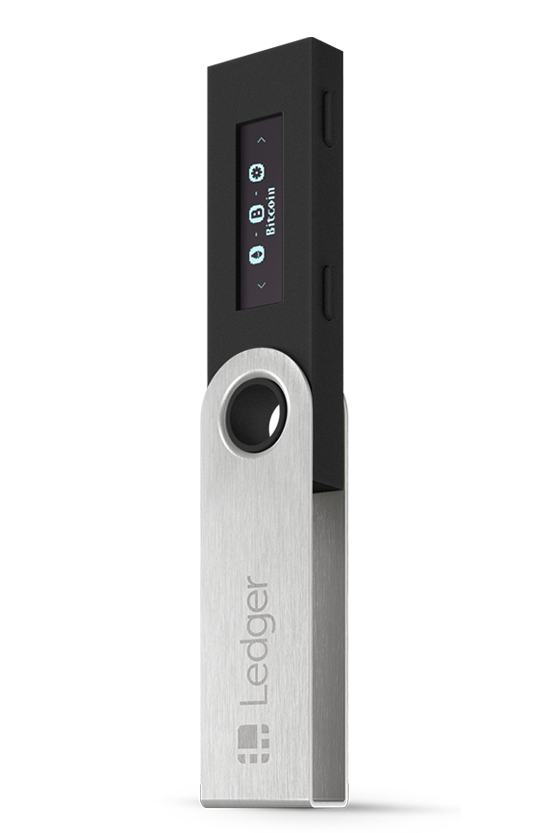 Ledger has proven itself to be the most popular hardware cryptocurrency wallet on the market. It provides comprehensive security for your BNB and is easy and simple to configure. Do note that it isn't just a BNB wallet for storing your BNB crypto. Instead, it can store other crypto assets with ease.
It offers two models, the Ledger Nano X & Ledger Nano S, both of which offer full BNB support.
To use a Ledger wallet, users plug it into the USB port of their computer. Ledger is only functional in-person, ensuring the safety of your assets as private keys are stored offline. It comes with only two buttons and requires a PIN.
The Ledger wallet is accompanied by the Ledger Live app, a mobile platform that allows users to securely manage their assets and keys alongside being able to buy and exchange using inbuilt swap and Fiat gateway functions.
Ledger offers full integration and interaction with the Binance Chain Wallet, allowing you to easily transfer your BNB between the two wallets.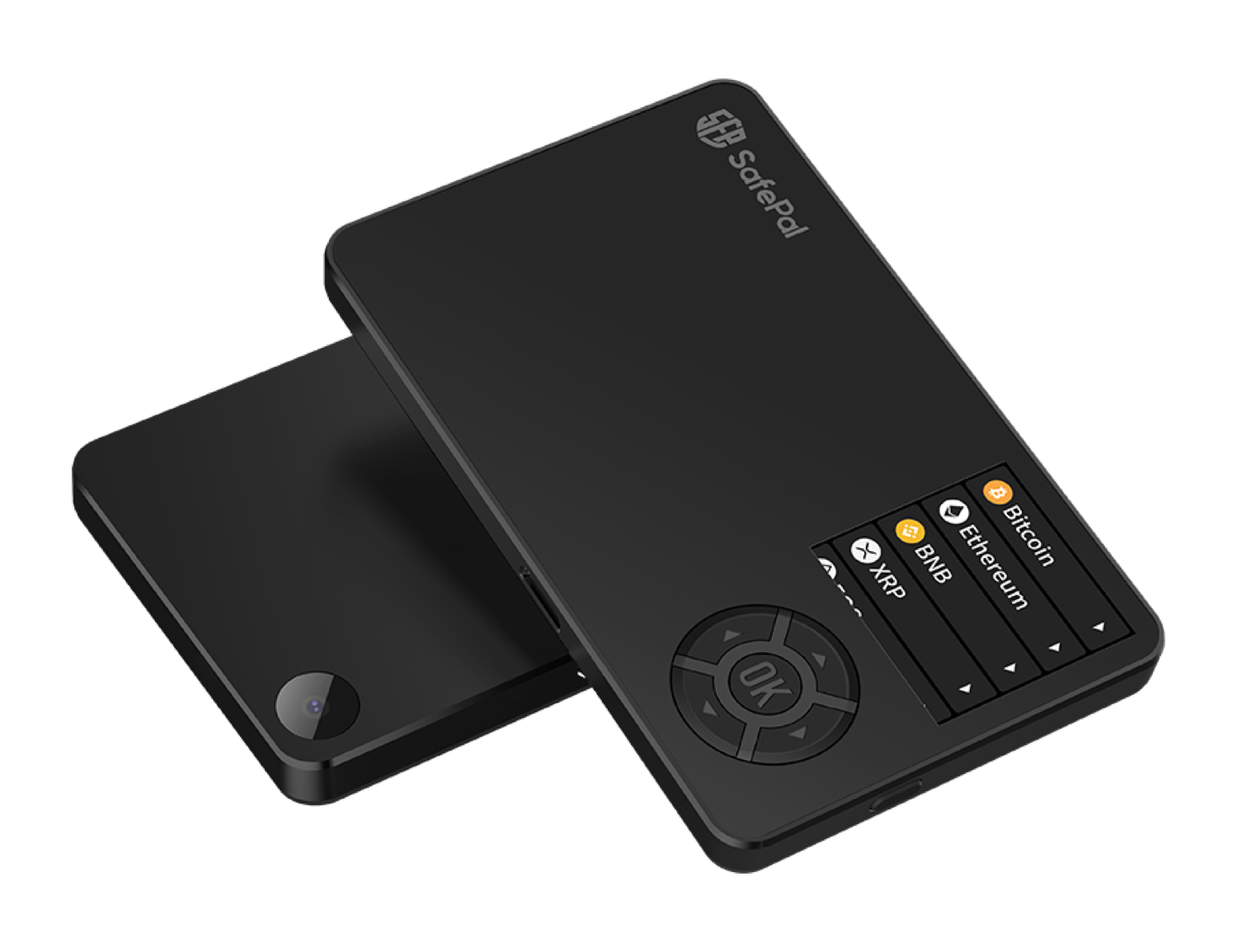 SafePal is the first hardware wallet that is backed by Binance Labs. Safe to say, it is an out and out BNB wallet. No pun intended!
It provides a secure and user-friendly platform for your Cryptocurrencies through hardware and software wallet products — with the SafePal App managing all of it.
Users can store, manage and trade their crypto assets using the app as well as manage their NFT's, the newest and most interactive asset class in the industry.
This hardware wallet is robust, long-lasting and easy to use, with the app also offering a friendly, simple interface for users.
As Binance invests in and backs SafePal, you can expect the best security possible for your BNB crypto, both through the hardware and software wallets.
Safepal offers 100% offline interaction through an "Air-gapped" mechanism. This means the user needs no Bluetooth, wifi, NFC or USB connection to interact with your Safepal wallet.
The best BNB wallets are at a stone's throw
If you're a BNB holder looking for a reliable BNB wallet, choices are many!
Whether it's a software or hardware wallet, BNB crypto is now widely supported, so you're sure to find the right wallet for your needs using our guide above.
As a bonus, you now also know more about BNB and the abundance of Cryptocurrency wallets available that can safely secure your BNB for you.
If you're looking to buy popular cryptocurrencies like Bitcoin and Ether, you can get started by using a trustworthy, reliable cryptocurrency exchange such as StormGain. And what's heartening is that the best BNB wallets, as mentioned above, also let you store of top-of-the-line cryptocurrencies like BTC and ETH.
*StormGain doesn't support BNB yet, but you can always buy other popular cryptocurrencies and swap using one of the best BNB wallets above 😉
< Previous In Series | Wallets | Next In Series >
Frequently asked questions
What is the BNB token address?
Where can I store BNB crypto?
What are the best BNB wallets?
Can you store BNB on MetaMask?
Disclaimer
In line with the Trust Project guidelines, the educational content on this website is offered in good faith and for general information purposes only. BeInCrypto prioritizes providing high-quality information, taking the time to research and create informative content for readers. While partners may reward the company with commissions for placements in articles, these commissions do not influence the unbiased, honest, and helpful content creation process. Any action taken by the reader based on this information is strictly at their own risk.
Invested in the industry since 2017, Sean Dickens focuses on educational and informative content that simplifies the intricate world of Cryptocurrencies. He studied Journalism and...
Invested in the industry since 2017, Sean Dickens focuses on educational and informative content that simplifies the intricate world of Cryptocurrencies. He studied Journalism and...
READ FULL BIO
Sponsored Sponsored