As we swim through a prolonged bear market, numerous crypto firms are arguably struggling to survive. Bear markets and bull markets are part of a healthy crypto cycle. The better you analyze and study the bear market, the better you turn out to be.
Even though it's easy to say about it in theory, the necessary actions need experience and continuous analysis. The crypto market is highly volatile, and it brings with it unavoidable risks. We have also witnessed several robust crypto firms that strongly navigated the bear market wave as discussed in our community in Telegram. As the crypto market enters a chilly crypto winter, the dip and falling prices can be used to benefit individuals and businesses.
Want to trade crypto like a PRO? Join BeInCrypto Trading Community on Telegram: watch a FREE trading course by BeInCrypto Global Trader, discuss market trends with the members, ask for technical analysis on coins and get answers to all your questions from PRO traders & experts! Join now
Cashing in during the bear market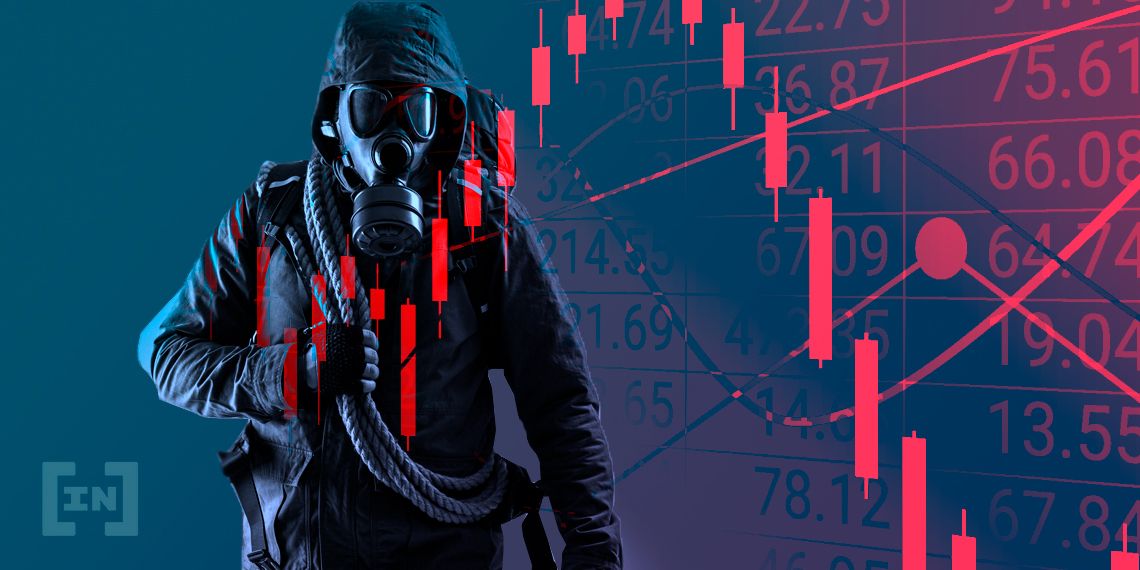 For experienced crypto traders and businesses, bear markets are always great opportunities. It is that time when the market really tests the investors as it decides who stays and who leaves.
The period is usually when the supply is comparatively higher than the demand. The bear market triggers the confidence level to fall as the prices plummet unpredictably.
It is therefore a good time to invest in branding with messages of trust.
The bloodbath is often considered a difficult and risky time for investors to trade. But those who have ridden the wave are presented with great opportunities.
Benefits of marketing in a bear market?
When it comes to the bear market, there are a few key advantages for investors and businesses. Let us look at each one of them:
Better price and cost-effective
If you are a crypto enthusiast, you must have heard the saying, "Buy when there is blood in the streets." Even though this directly applies to buying crypto during the dip, it also applies to marketing prices.
The necessity of marketing your business is underrated. You must already know the benefits of advertising with a reputed news agency. With BeInCrypto's 10M+ monthly views and a reputed platform, your business doesn't need to look anywhere else to grab attention.
During the bear market, you get a better deal with marketing prices, as you spend less and get more benefits. Bear markets are usually silent, as there is less competition and advertising.
This is exactly the time to put your business out there and let the masses know about what you do. BeInCrypto is known for maintaining the best relationships with its clients. The bear market can be considered an opportunity for you and your business to do the same.
Higher quality audience and less noise
Another reason why you should market your business during the bear market is the higher quality audience. BeInCrypto has 4 million+ unique visitors every month who are on the lookout for potential projects that you can find some of them in our community in Telegram. Reaching out to a quality audience is highly necessary.
Bear markets filter out the audience that has jumped on the bandwagon just for the purpose of short gains. It also sidelines the audience that really isn't concerned about the life-changing technology and potential projects.
That is where bear market marketing comes in as a lifeline. When you market during these tough times, you reach the group of people who are really in this game for the long term. It also cuts down on the competition and helps you retain long-term users for your project.
Better client retention
The bear market really needs good quality content that needs to be put out in order to mitigate the panic among the new entrants. That is where BeInCrypto comes to the rescue. With great curated content, BeInCrypto will hit the right audience with the right message. This will help to create a community that believes in the project, which in turn will greatly assist the project in the next bull run.
This is also the right time to build a strong Telegram and Discord community to keep the users engaged, and BeInCrypto can help promote it for the better. As we all know, word of mouth is the most robust marketing strategy, and that stance is not a quick one to achieve.
The general bear market doesn't really apply to the news media, as there was a 40% increase in traffic in May.
This can be greatly attributed to the increased crypto-related news during the month.
---
Want to see how we and our customers are doing during the Bear Market? Download the results summary!
---
Marketing strategy during the bear market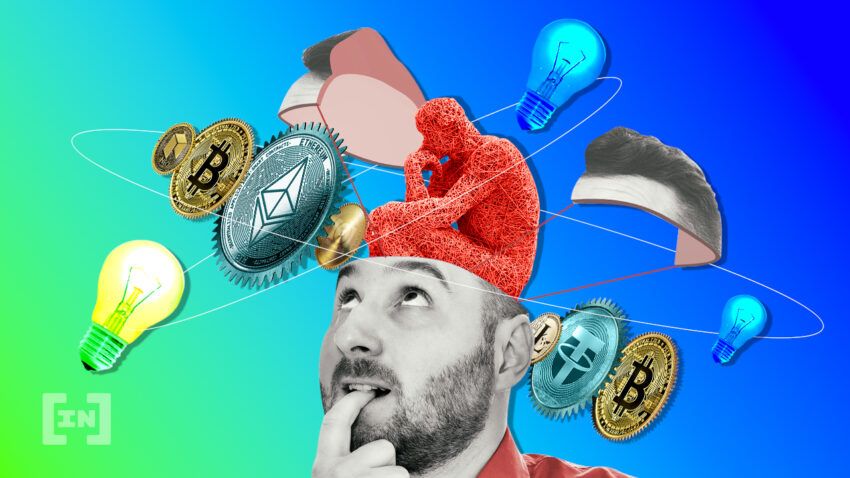 Audiences play at different extremes:
The "learner" audience has increased markedly. BeInCrypto's learning traffic is up by 2,822.53%. Especially high is the growth of learning queries in B2B audiences. Businesses are becoming more informed and organizing themselves in order to survive this bear market.
Senior investors are more evident. The audiences that continue to invest are the most educated in the field, those with the most purchasing power, or the greatest willingness to invest.
Messages need to change
Audiences are now looking for trust and knowledge.
Try to generate real value with content or actions that teach them or reassure them.
Work on your brand image. Try to collaborate with big brands in the sector so that they endorse your name. Transmit messages of trust and numbers that support your discourse (always with reliable sources). The crypto audience is not stupid, and they know how the scam works. Avoid any suspicion of fraud, scam, or manipulation.
Only the wisest will surf this wave
Among the clients, BeInCrypto sees two types of behavior:
Advertisers who are cutting back or pausing advertising investments
Brands that are doubling down on their investments and actions
Which do you think is the better alternative?
To go unnoticed now that the market is getting smaller, and the conversion rate time path is longer, or to try to fight for that localized qualified audience?
Crypto winter can be a great beginning
The bear market during 2018–2019 witnessed several crypto projects marking their presence, planting their seeds, and evolving greatly. Such an opportunity has surfaced again, and this is the time to build trust and build a strong community.
Now is the time to go all in to establish a community, test out strategies, and build your SEO to get that big heads up during the next bull market.
Crypto mass adoption has greatly risen in 2022. This will only be tenfold in the next cycle, and you don't want to miss out on this grave opportunity. This is the perfect time to plant your seeds and harvest the fruit in the next bull run.
Test your marketing strategies and build your brand with a trusted platform like BeInCrypto and see your business change for the better in the next bull run.
Disclaimer
All the information contained on our website is published in good faith and for general information purposes only. Any action the reader takes upon the information found on our website is strictly at their own risk.
At Learn, our priority is to provide high quality information. We take our time to identify, research and create educative content that is useful to our readers.
To maintain this standard and to continue creating awesome content, our partners might reward us with a commission for placements in our articles. However, these commissions don't affect our processes for creating unbiased, honest and helpful content.