In the last 24-months, the cryptocurrency and blockchain industries have seen their fair share of ups and downs — witnessing an explosion of innovation and market capitalization in 2017 before entering a significant downward trend in 2018.
In the midst of this, a whole plethora of projects have appeared — some good, some bad, and some struggling to survive in what appears to be an extended period of negative market sentiment. Despite this, blockchain technology has seen itself creep into practically every industry segment, ranging from agriculture and logistics to artificially-intelligent hedge funds and even project's looking to tokenize absolutely everything. To get an insider perspective on the current state of things, as well as a projection of where blockchain is headed, we sat down and talked with Kevin Steele, Director of Growth at Latium — a blockchain project that made its entrance just over a year ago.
Please tell us a bit about your crypto journey so far.
Thank's for having me! I spent over 12 years in the IT field, before gradually becoming involved in crypto as an enthusiast in early 2017. My IT and networking experience allowed me to better grasp some of the crypto industry topics, albeit at a far later time in its growth then I may have liked. With that said, as an enthusiast, I started researching projects and participating on a part-time basis with a few projects before transitioning full-time in September of 2018. While it was a significant move in my career and personal life, it has truly been an exciting and fulfilling journey that I wholeheartedly look forward to continuing in the future.
Tell us more about Latium. What does it look to achieve?
Latium started with a very simple purpose — namely, to bring crypto accessibility and utility to the general public. We are progressing well by listening to not only our own growing community but also the ever-evolving needs of the expanding crypto audience throughout the world. Our core foundation is the development of a tasking platform that allows for anyone, anywhere, to pay for and receive payment for various tasks in crypto. We see this as the foundational and simplest route for the adoption of crypto concepts to a wider, general-public demographic. Through the development of unique reputation and accountability systems, we aim to further expand the opportunity for trustless relationships to be formed between employers and employees alike. Our long-term vision includes expansion of these reputation systems and further development of numerous features to make that a reality.
What does blockchain allow Latium to do that otherwise wouldn't be feasible?
Blockchain technology allows for a unique set of advantages that we have never seen the likes of within the fabric of business First and foremost, it allows for a greater level of accountability and transparency when paying for services, removing the need to trust third-party intermediaries that control what impacts us the most — our money. This allows employers to trust payments are sent, after they have they verified the work is completed. Employees can also take advantage of these important facets, allowing them to be paid instantly, as well as pull reputation data that is both accountable and transparent. Many other tasking platforms exist in the digital age. However, they almost all require a trust to be placed in the "middle man" who is facilitating the task. Secondly, the accessibility of crypto is such that with proper infrastructure your audience reach is not impeded by the barriers that we are all too familiar with in traditional payment systems.
A year on since your token sale ended, how is the Proof of Human consensus system holding up?
We couldn't be happier with the results! The biggest issue we identified when planning our tasking platform was the innate issue of fraud. We see it everywhere, but it rears its ugly head on social media most often. For instance, we are all too familiar with fake, spam, and bot accounts across Twitter, Facebook, and matching applications like Tinder. We knew the minute we offered referral and signup incentives, as well as created tasks that are paid in crypto, users would attempt to create, say, 500 accounts and try to get paid 500 times. This type of fraud is a major barrier in terms of created automated employment. By solving the issue upfront, we are opening the door to high-trust automated environments. Through our Proof of Human systems, we are able to verify that each user is a unique individual, while also overcoming the requirement for traditional KYC or AML systems. We've been able to verify approximately 50,000 Proof of Human users to date, with that number increasing faster than ever. This is a core feature-set involved in developing a rich ecosystem where identity is linked to wallets, automation, and group formation. We have found that incentivization structures work very well for creating enterprise subnetworks. We see this as the foundation of an ever-expanding trust and reputation system, and we continue to develop new features to help our community to interact with each other within the Latium ecosystem.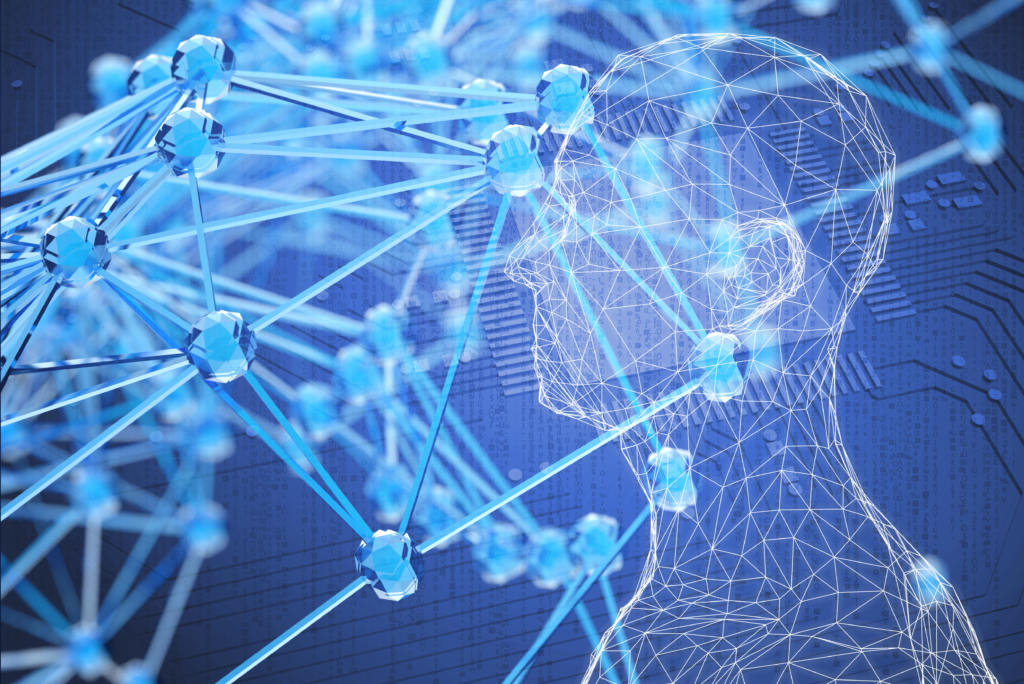 We understand your beta platform is now live. How successful has it been?
We actually launched an alpha version of our platform during our token sale to allow participants to check out our early vision and its expanding feature set. We have since progressed to our beta version, which has closer to final features, and is regularly updated. In 2018 alone we have added over 175k registered users to the platform. The response has been absolutely phenomenal! We are humbled and grateful for all the ongoing community and platform support we have received from our fans and incorporate every comment and request into our ongoing research and development. Additionally, we have seen over 8,000 tasks created, with over 150k paid contracts completed. Many of our employers have been utilizing the platform for a variety of often unique tasks that surprise even our staff at times. As we process data analytics, we are happy to see that users are not only learning more about our platform daily, but are also using it for its intended purpose while managing their crypto and paying for tasks around the world.
Let's fast forward five years. How do you imagine Latium will fit into the new gig economy?
Well, first off, we expect that the
gig economy
will only continue to expand. It's no secret that an ever-growing variety of people have already begun supplementing their income with gigs and quick tasks through the myriad tasking platforms available. This synergy was the secret of success behind household names like Uber, Grubhub, Fiverr, TaskRabbit etc. With the growing general adoption of cryptocurrencies, we feel it is only logical that people who want more control of their finances will continue to utilize unique and innovative forms of payment. While many projects wait on the inevitable wave of general adoption of crypto, we instead continue to forge ahead at the forefront of education, adoption incentives, and features. We see the future of Latium as being an all-inclusive platform allowing for the management of crypto while allowing other platforms and projects to utilize our growing Proof of Human systems. In essence, I would personally like to be able to create a localized task for the delivery of groceries, writing a resume, or practically any other task that can be delivered either in person or digitally.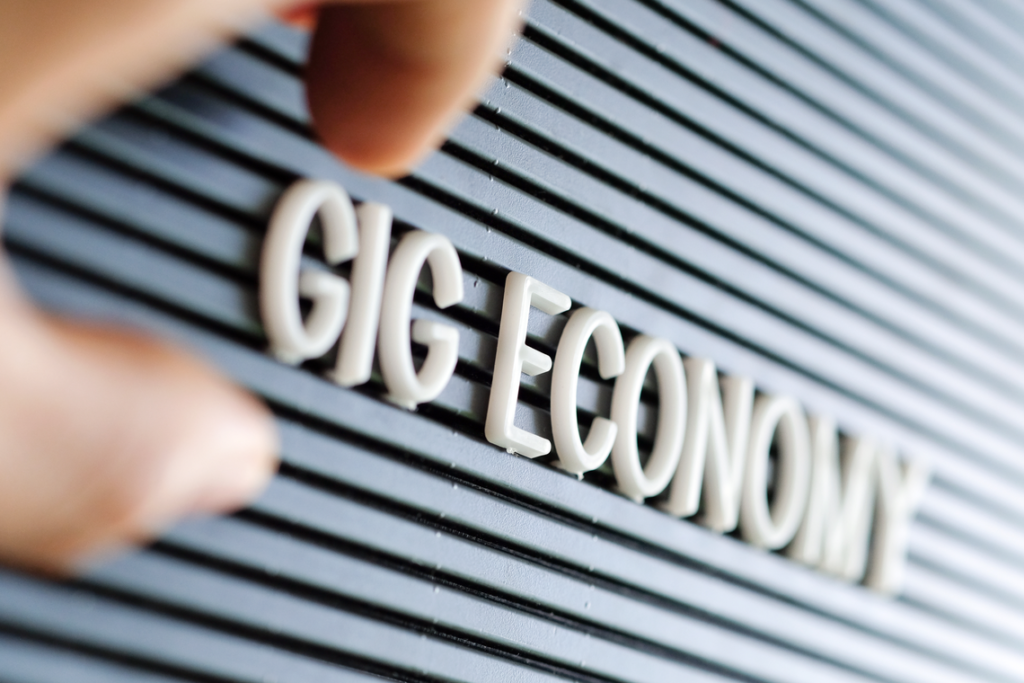 What major challenges do you expect to encounter between now and then?
Scalability of blockchain systems has always been an ever-present consideration and core mission statement. Fortunately, as of yet, we have seen no major issues hampering our usage of the
Ethereum ERC20 standard
. As we continue to expand our platform, we maintain full control and have the ability to migrate to our own proprietary blockchain if necessary. Legislation and regulation are always on the minds of enthusiasts and die-hard crypto users alike. Personally, I see legislation in our home country of the US continuing to expand as lawmakers become more educated on the technical aspects of business and innovation — though, this will likely to take time. We are, however, confident that as — regulators around the world continue to see the lasting impact of an industry brimming with possibility — they will begin to further research and lay down regulation, as needed, to ensure lawful compliance. Lastly, we predict, and have already seen, competition within this space. Quite frankly, we welcome it! Competition is the true catalyst of innovation and allows us to even further showcase our features and usability to our users and prospective newcomers.
How successful have you been in achieving the roadmap goals you set out for 2018. Do you have anything interesting in the pipeline?
We are thankful to have accomplished everything in our current roadmap, with only minor delays for some small features. While we look to continue predicting our roadmap and accomplishing each point, we are also continuously scrutinizing market sentiment and feature requirements to ensure a suitable development cycle. After all, to be truly successful in our goals, we must create only what the userbase and industry need and will continue to use. We've been able to produce an alpha, transition to beta, and continue within a full production environment. Our next six months are hyper-focused on the expansion of our Proof of Human reputation systems, as well as the further integration and expansion of our Identity Currency. We have always known that the most valuable asset anyone possesses is their individual work output. In the future, we further look to produce fully featured systems that ensure good employers and employees are rewarded for operating within the Latium ecosystem. Likewise, we will continue to improve our fraud deterrents that weed out the inevitable "bad actors" found in the crypto and traditional-tasking industries. Identity Currency, or IC, will continue to be a major component of the Latium platform. We are most excited about our Identity Currency (IC) feature-set. We look forward to providing the ability to trade, spend, and add value to each user profile. When a user sees their recorded identity as purchasing power, we begin to see the true value added to the work production and output of users.
How do you imagine the Gig Economy will evolve over the next several years?
As we discussed previously, I definitely see the gig economy as a whole continuing to expand. While larger corporations have taken market prominence, there remains an excellent opportunity for many niche markets and specialty task platforms to continue to thrive and grow. Employers, particularly in the US, commonly only hire on a part-time basis. This only further pushes the young and old alike to supplement their income where they see fit while also gaining more control over their lifestyle. I believe that a lot of simpler and every-day tasks will be accomplishable through tasking platforms, allowing for people to complete at leisure for extra income — giving people an easy way to earn a little (or a lot) extra. We aim to produce features that assist with this by allowing users to create complex and tiered-tasking structures that can include groups of individuals within each task, goal, or project, as required.
The last year saw a significant decline in sentiment in the crypto market. How do you see this changing in the near future?
I believe the
overall sentiment
in crypto declined due to a lack of education coupled with poor accessibility to resources for portfolio management and entry. Your average person doesn't want to mess around with a traditional exchange nor do they want to tediously track market movements. With that said, the earlier emotional spike seen in 2017 was propelled by many false and exaggerated promises made by projects and industry leaders that did not see the growth through the
lens
of traditional business trends and practices. We've seen a lot of positives from this market impact, too. A bear market has the incredibly useful effect of weeding out bad actors and ill-advised projects. Many projects with improper management and direction have fallen by the wayside — with many of those surviving, and even flourishing. This sets them up for a rare opportunity when the market sentiment and technology begins to improve and grow, allowing these projects to benefit most from the growing audience-base. I see the future as holding immense opportunity for existing and new projects alike — with a more reasonable foundation for user education and growth.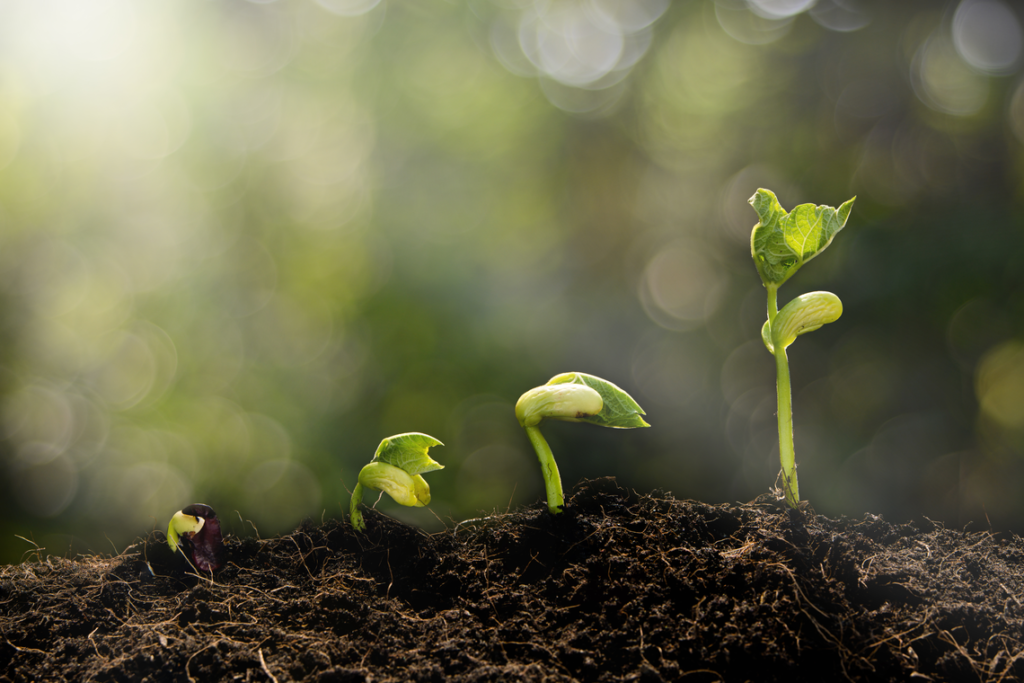 Besides blockchain, which emerging technologies do you think have the most promise — and why?
First and foremost, AI-based systems continue to astound me. The ability of machine computing to accurately and efficiently predict, complete, and provide valuable services is mind-blowing. While early systems were partially valuable, at best, new and upcoming AI technologies continue to blur the line between human and machine. Projects and businesses that effectively leverage this valuable tool will continue to see an improvement in user experience, acquisition, and retention across the board. Additionally, the Internet of Things (IoT) continues to fundamentally change the face of culture. The availability of accurate information is now truly at our fingertips and is further integrating within traditional and digital technologies around the world. From our phones to our watches to our refrigerators and stop lights, the accurate accumulation and dissemination of information are creating a world where we truly are "connected" — for better or for worse, I might add. Lastly, I would be remiss not to briefly mention quantum computing as well as network
security
. Advances in both impact nearly every sector of business and hold immense potential for the future of technology as we know it.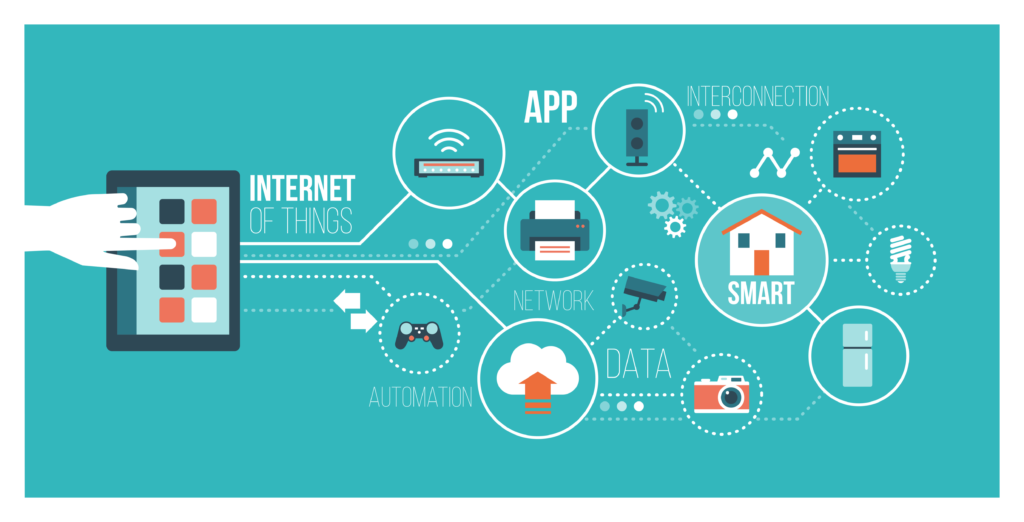 In your opinion, which cryptocurrencies have the best potential for growth over the next year?
I don't make a habit of predicting cryptocurrencies or their future but will comment in a more general sense. I forsee security tokens, as well as STOs, continuing to provide a meaningful impact on the overall crypto market and industry. As regulation continues to evolve, well-funded and carefully-planned projects will continue to ensure their longevity within local legislation and compliance laws. Additionally,
privacy-based tokens
, in my opinion, will continue to foster extraordinary growth and expansion. While mainstream media may paint a picture of nefarious actors, the reality remains that privacy is an ever-growing concern among both cryptocurrency users and the general public alike. The goal of cryptocurrencies from the onset was to allow for control of assets, with privacy only being a logical step in the process.
2018 was somewhat of a more hostile year for ICOs. Why do you think that was the case?
Hands down, the sheer volume of money entering the industry is increasing at a somewhat alarming rate. There is a common misconception that more money equals more opportunity — but as we've come to see, this couldn't be further from the truth. Many projects were hastily started with little to no planning, while many executive heads simply thought: "We'll cross that bridge when we get to it." What we saw develop was an ever-increasing amount of fully-intentional
exit scams
 — as well as some failures that were unexpected — when the money dried up and innovation alone couldn't pay the bills. On the same side, the general audience wasn't effectively educated — resulting in pipe dream beliefs that Bitcoin and other tokens could only go up in value. This continued the catalyst of legislative oversight, legal remediation, and the outcry of market participants when things went south. Quite frankly, some ICO's and projects had very, very good ideas. They simply didn't have the experience, planning, or, in some cases, funding, to make that a reality during the inevitable crash and burn they experienced.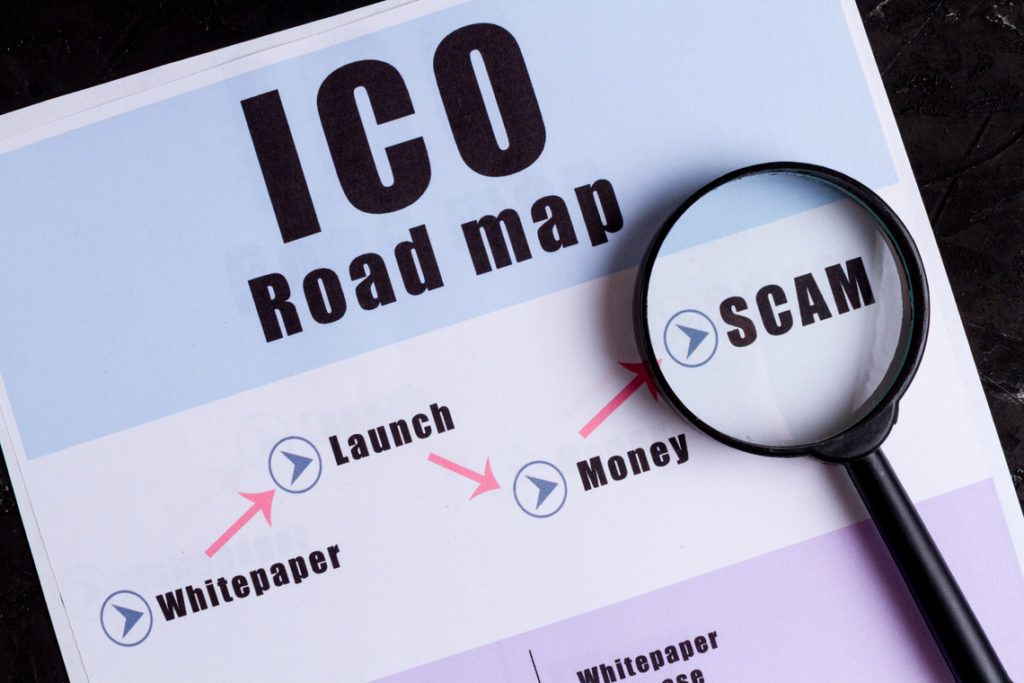 What advice would you give other projects looking to break into the industry?
Identify proper talent and allow them to flourish within it. For instance, don't allow your marketing team to improperly influence development operations. In a similar vein, don't throw engineers and technically-minded employees into community management tasks or roles. People typically have very unique talents and skills and operate more efficiently when given the opportunity to do so within their given skill set. I'd add, however, that I'm not saying marketing can't assist developers and vice versa — just that each suggestion must be met with a heavy hand of consideration and longterm vision. From a more project-oriented sense, I would suggest outlining your target market with a clear purpose in mind. We've seen all kinds of tokens created with virtually nothing unique or useful about them, simply for the sake of existing. Increasing competition and expansion will create further opportunity for well-minded projects to flourish as they meet their target audience with the features they truly want to use. Lastly, I would always suggest ensuring legal compliance with local laws and jurisdiction is met. Having a proper legal retainer and advice is imperative as we foresee ongoing regulatory changes. Ensuring legal compliance is pivotal in solidifying a project's long-term vision while giving it the best chance of continued success.
What is your opinion on Latium and the crypto gig economy? Is this one of the logical pathways to improved adoption, or is it too early? Let us know your thoughts in the comments below! 
Disclaimer
All the information contained on our website is published in good faith and for general information purposes only. Any action the reader takes upon the information found on our website is strictly at their own risk.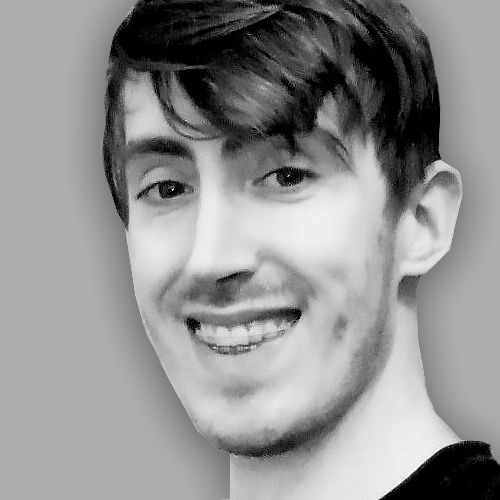 After obtaining a Masters degree in Regenerative Medicine, Daniel pivoted to the frontier field of blockchain technology, where he began to absorb anything and everything he could...
After obtaining a Masters degree in Regenerative Medicine, Daniel pivoted to the frontier field of blockchain technology, where he began to absorb anything and everything he could...
READ FULL BIO
Sponsored Sponsored