A new decentralized finance (DeFi) protocol called Kine aims to tap into the derivatives markets with a platform for professional traders.
In an announcement on Mar. 3, Kine Protocol stated that it initiated a $7 million financing round led by some big venture capital and DeFi names including Spartan Capital, Blockchain Capital, and the DeFi Alliance.
The team behind the project has years of experience in derivatives markets with a number having worked in major banks such as Merrill Lynch, HSBC, and Citi. The Kine team believes that DeFi will be a huge disruptor to current financial systems;
"We spent the past 2 years learning and participating in the space and are convinced that DeFi will disrupt not only CeFi but the entire financial system."
More DeFi Derivatives
The announcement stated that derivatives trading far exceeds spot trading in traditional financial markets. It believes this trend will also ring true for DeFi;
"This is where Kine comes in: a derivatives trading platform where any asset, crypto or non-crypto, can be traded with up to 100x leverage."
The Kine exchange will offer traders a "CeFi-like trading experience" complete with low gas costs and significantly better economics for liquidity providers, it added. It continued to explain that to design the Kine Exchange, the team started with a peer-to-pool smart contract model similar to those offered by Compound Finance and Synthetix.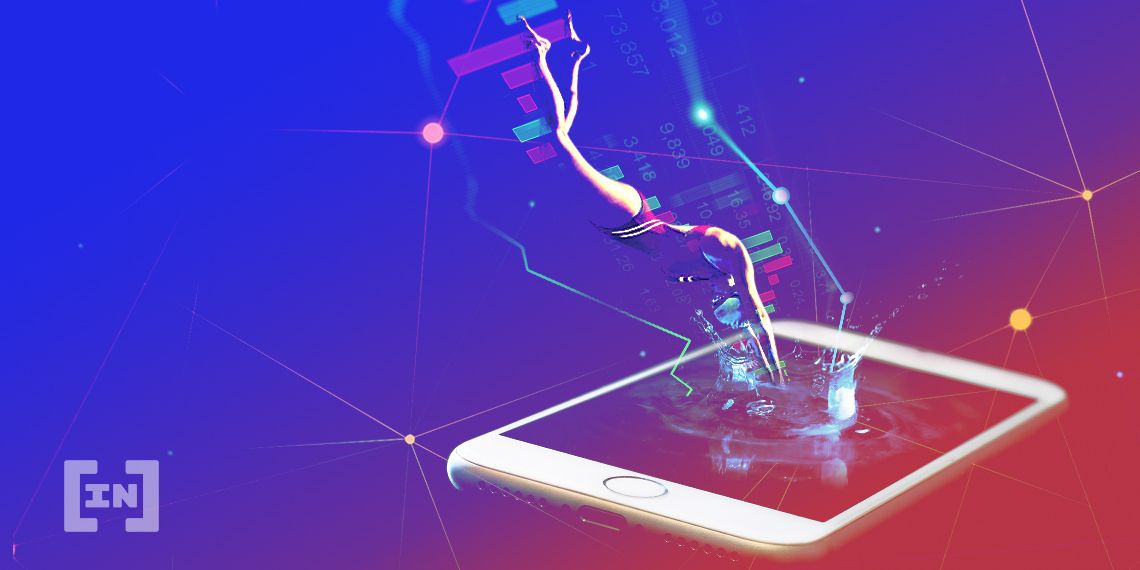 The platform aims to avoid depending on individual liquidity pools as current AMMs do, and simplify the process of adding new assets using a peer-to-peer model.
Kine will operate the trading engine off-chain to support a claim of "10,000+ simultaneous trading users with 4,000+ TPS." Users will only need to pay gas for staking and margin transfers, with zero gas consumption on trading activities.
"Over time, we will move our off-chain engine to a high-performance L2 rollup so that the entire trading experience exists fully on-chain."
In the next few weeks, the team will announce a public token offering, with token distributions to its early investors and supporters. There will also be a mainnet launch, though no date was specified.
Market Update
Total value locked across all DeFi markets has increased over the past day or so to $45 billion according to DappRadar. There was a 20% correction in TVL from a peak level of $51.5 billion during the crypto market pullback though things appear to be recovering again as far as collateral is concerned.
MakerDAO remains the most dominant platform with $5.8 billion followed by Compound Finance.
Disclaimer
All the information contained on our website is published in good faith and for general information purposes only. Any action the reader takes upon the information found on our website is strictly at their own risk.