One of the potential U.S. presidential candidates for 2020 has been accused of ordering a hit on his neighbor in Belize, faked a heart attack while under arrest in Guatemala, and is unapologetic about his rampant drug use, regardless of country of residence.
Also, he has not paid his United States income taxes for the past eight years and has no plans to rectify the situation. Joining a long list of celebrities and other social power players who choose to behave like everything they say on Twitter is exempt from legal ramifications,
John McAfee
reminded the world (twice) this week, that he doesn't agree with the United States taxation system, and will not be paying them.
Fox News reported that i don't pay taxes. The IRS is angry (and corrupt). They will strike using law, twisted by 'their' facts, as a club. My offense is small and won't do. inferences of conspiracy or foreign collusion, or something, will come. I promise.https://t.co/UeT8yy8dtx

— John McAfee (@officialmcafee) January 4, 2019
No Fan of the IRS
McAfee minces no words explaining his stance on
taxation
and the IRS in general. The premise of his argument against the IRS is that they are angry, and also corrupt. He claims bullying tactics as well as false accusations as means used by the IRS to ensure tax compliance. At one point in this opinion piece shared by McAfee on Twitter, he goes so far as to compare the United States taxation system to Nazi Germany and the SS. Let us take a moment to remember that the Nazi SS was materially responsible for the deaths of millions of innocent people. Even if, as McAfee states, his offense is small, the IRS response could be enormous. Also of issue is the unfortunate reality that McAfee's fortune has shrunk from nearly $100 million to a paltry $4 million over the past decade or so. If this estimation of his net worth is even close to accurate, the repercussions of an eight-year delinquent tax bill could be catastrophic for him.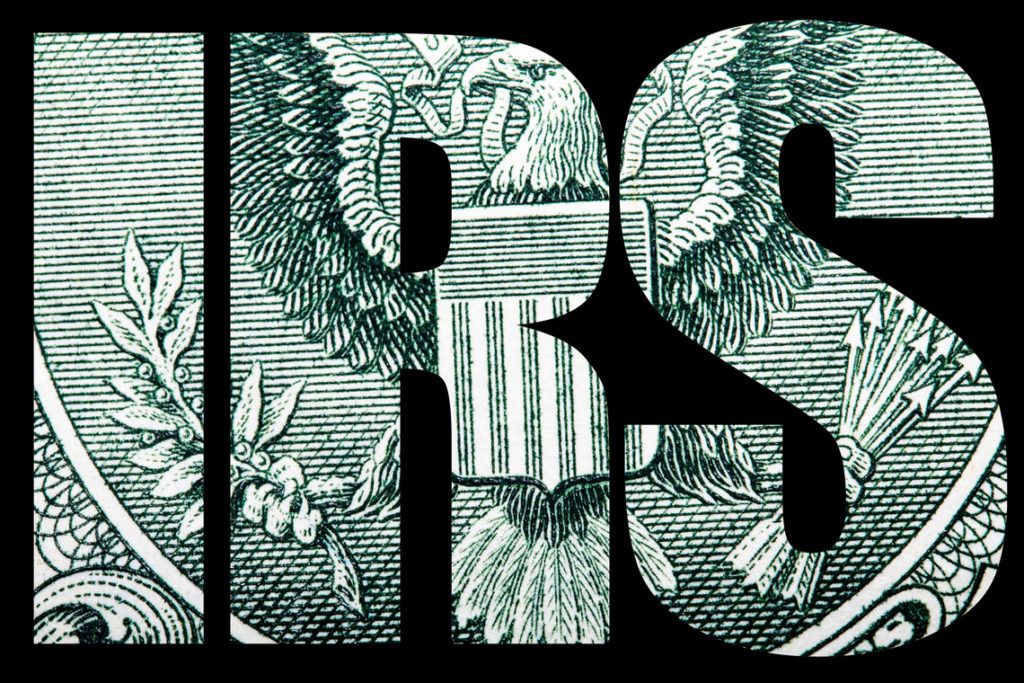 Evangelist and Predictor
However, the eccentric former billionaire has immersed himself in the cryptocurrency world, becoming one of the world's most outspoken cryptocurrency evangelists. He claims support of crypto is a natural outpouring of his libertarian political leanings and appreciates the autonomy and personal freedoms that crypto affords. One of his bolder predictions regarding cryptocurrency is that Bitcoin will reach one million USD by the year 2020. The fact that 2020 is also the year McAfee intends to run for the U.S. Presidency is not lost. Most of his short-term crypto forecasts have not come to pass thus far, primarily because of the extended crypto
bear market
of 2018. However, McAfee is less interested in crypto as an investment tool to recover his lost millions, and more so in its power to further his libertarian agenda. For example, in the tweet below, McAfee makes it clear that his dream is to have crypto render the U.S. income tax system obsolete. He is enthusiastic about the SEC's willful failure to successfully enter the crypto space. And he is certain that the IRS will not respond in kind. Expecting a tremendous show of force from the tax agency, his language is almost taunting.
My Crypto goals drive the IRS mad. Privacy coins will obsolete income taxes. Can't tax money you cant see, and I promote this as a good thing. The SEC is legally failing in their power grab so It's up to the IRS now to silence me. I've called them out. They will come. You'll see.

— John McAfee (@officialmcafee) January 4, 2019
Not the Best Influence?
While pretty much everything McAfee says is suspect, it is likely the IRS will have something to say about his purported tax obligations. However, for anyone who is concerned about the upcoming presidential election, the possibility of a 73-year-old McAfee winning a bid for the presidency is slim. While he was born to a father of U.S. citizenship, his English mother gave birth to him in her native country. McAfee may argue the fact given that he was birthed on a U.S. military base, but considering our current president's opinions on that issue, we may be spared a McAfee presidency. Regardless, McAfee's strongly expressed opinions may have quite the opposite of the intended effect. While he certainly draws IRS attention to himself, he may also cause governmental bodies to push against cryptocurrencies, and toward greater levels of regulation.
Do you think McAfee's influence is good or bad for crypto's reputation? Let us know in the comments below! 
---
Disclaimer
All the information contained on our website is published in good faith and for general information purposes only. Any action the reader takes upon the information found on our website is strictly at their own risk.