The TD Sequential indicator that predicted the top of the crypto market prior to the COVID-19 crash says it's time to buy Bitcoin.
Trading, in general, has been one of the most exciting aspects of the cryptocurrency market. Likewise, trading indicators have been curated to act as tools to help traders make detailed predictions on potential price movements—something that has developed and grown alongside the growth of crypto. 
Understanding these indicators, how they work, and what and when to use them are essential to get started.
One such indicator is the TD Sequential indicator created by Tom DeMark. DeMark indicators are designed to anticipate turning points in the market.
What is it?
The TD Sequential indicator is used to analyze price data to determine the strength or weakness of a market trend and the likelihood of a reversal. The countdown phase of the Sequential indicator measures the depletion of buyers and sellers as determined by the direction of the existing trend.
The official website states:
"Through a multi-phase price comparative process consisting of the Setup and Countdown indicators, the Sequential indicator analyzes otherwise incongruent price data to provide insight into the strength or weakness of the market's trend and its likelihood of reversing."
It is a counter-trend tool that solves the problem of several TA indicators that are profitable during trending markets but perform very poorly in ranging markets. It can be used in any timeframe and in any market conditions. 
Key features of this indicator include:
(1) The TD Sequential can be used in any timeframe and any financial-traded asset
(2) It includes two phases: The setup phase (9-count) and the Countdown phase (13-count)
(3) The TD Sequential will work only in Japanese Candlesticks or a Bar chart
(4) Timewise, the TD Sequential is ideal for the early recognition of key market turning points
(5) The TD Sequential generates support and resistance levels
(6) The rules of TD Sequential can be easily modified. Therefore, there are many variations
How does it work?
This indicator incorporates nine steps, as mentioned on the website. But to make it easier, Hackernoon suggests focusing on a few main points. The first is to look for a pattern of nine candlesticks, where each close has a higher or lower value than its fourth predecessor candle's relative value.
Here's an example showing a buy recommendation: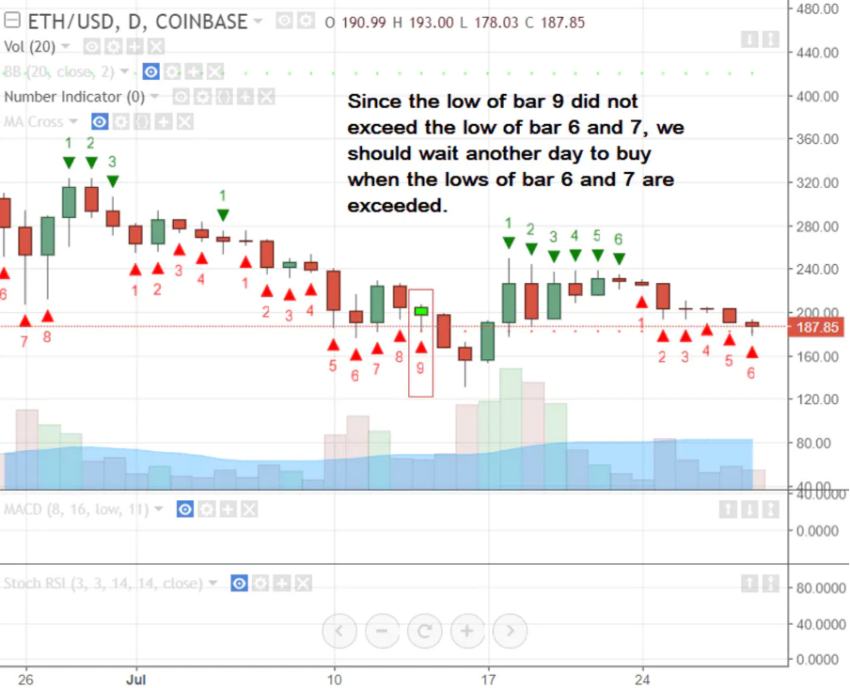 This occurs when there are nine consecutive closes lower than the close of 4 bars prior. An ideal buy is when the low of bars 6 and 7 in the count is exceeded by bars 8 or 9. 
On the contrary, here is an example of a sell recommendation: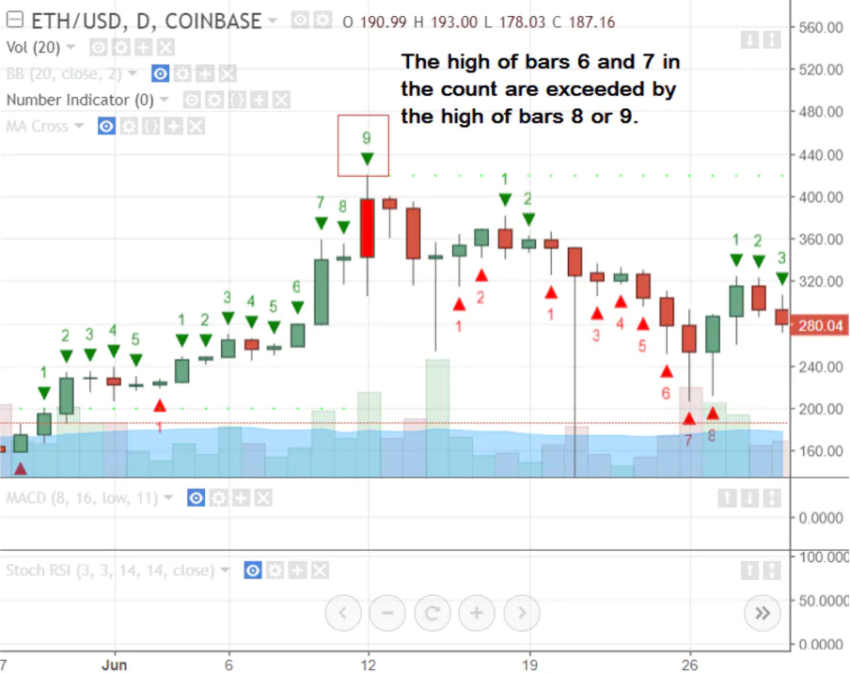 An ideal sell signal is when the highs of bars 6 and 7 in the count are exceeded by the highs of bars 8 or 9.
Expectations vs. reality
Various analysts have vouched for the precision of this indicator. One of these analysts is the founder of the investment advisory firm Hedge Fund Telemetry, Thomas Thornton. 
A deep dive into the analyst's past incorporating the TD Sequential indicator compared to what happened over the years can shed more light on the accuracy aspect. 
Starting in 2020, while many traders remained bullish on Bitcoin, the indicator suggested that bears may continue to assert control over the crypto market and that a more substantial pullback would occur.
Thornton confirmed that this technical signal, coupled with Bitcoin being overbought, was a sign that investors would start selling their longs and flipping neutral.
Bitcoin did see a correction after trading at $10,323 on Feb. 13, 2020. BTC would eventually drop all the way back to a low of $3,860 a month later.
The current phase of Bitcoin
The same analyst is now claiming that the Bitcoin bottom could be in, based on the TD Sequential indicator readings.
Per Thornton, a potential for Bitcoin to move up to a price of $17,820 could be possible. However, he urged traders to trade with small sizes and use $15,000 as a stop.
BeInCrypto reached out to the analyst for a comment. Thomas Thornton stated: 
"The signal might work again. I still believe there are many big risks with counterparty and liquidation risks. Add in regulators and politicians getting involved makes it very difficult, so if buying use $15,000 as a stop and trade with no more than 5% size of your portfolio – that is what I have telling my subscribers."
At the time of press, Bitcoin was trading at slightly below $16,000 after another 5% correction. 
Got something to say about Metaverse or anything else? Write to us or join the discussion in our Telegram channel. You can also catch us on TikTok, Facebook, or Twitter.
Disclaimer
Following the Trust Project guidelines, this feature article presents opinions and perspectives from industry experts or individuals. BeInCrypto is dedicated to transparent reporting, but the views expressed in this article do not necessarily reflect those of BeInCrypto or its staff. Readers should verify information independently and consult with a professional before making decisions based on this content.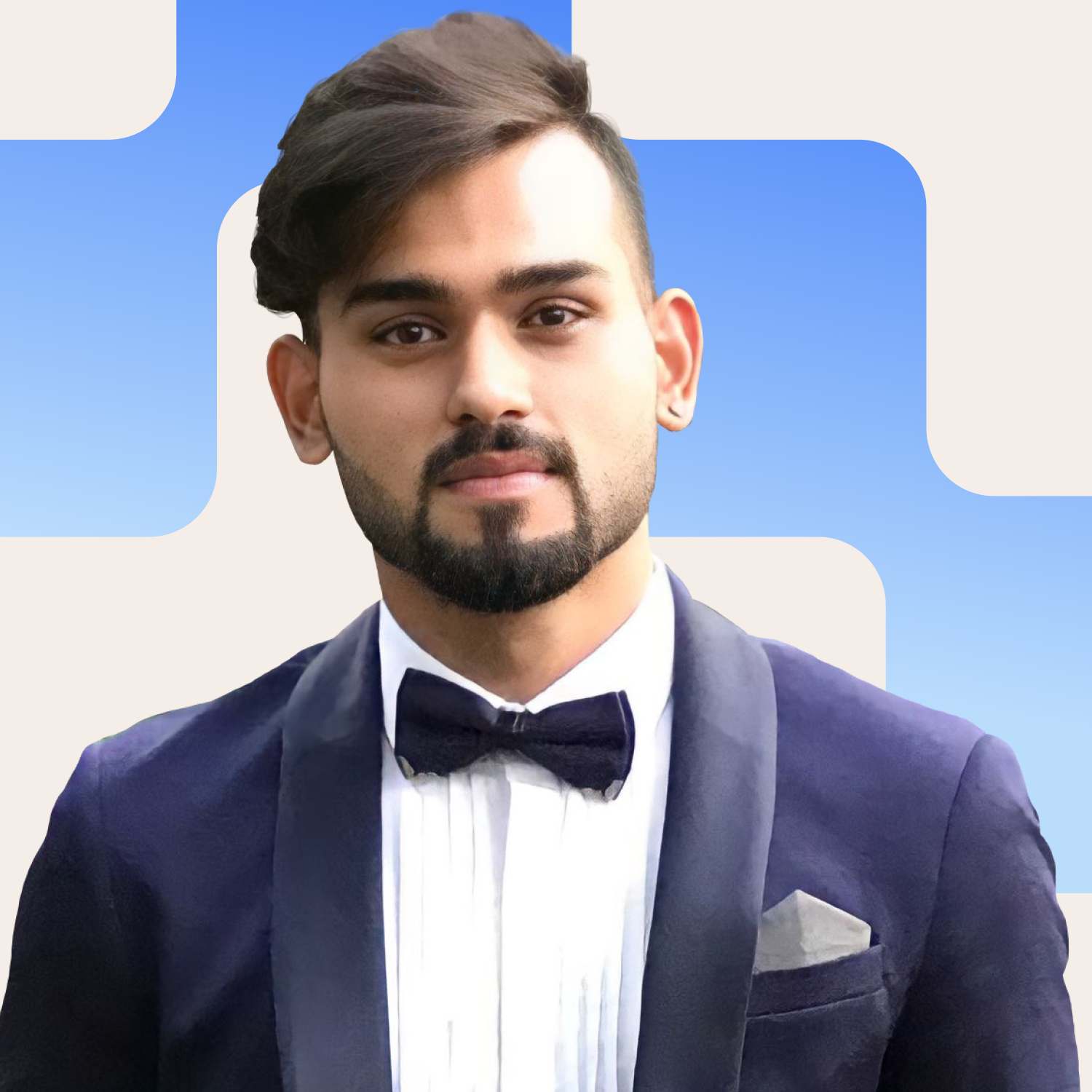 An engineer and an accountant by degree, Shubham ventured into the crypto world to pursue his passion. He believes digital currencies will redefine our economies in the decades to...
An engineer and an accountant by degree, Shubham ventured into the crypto world to pursue his passion. He believes digital currencies will redefine our economies in the decades to...
READ FULL BIO
Sponsored Sponsored