Thinking of investing in ICON (ICX) in October 2018? Here are our price prediction and forecast.
Fundamental Analysis
ICON is a blockchain technology and cryptocurrency project which aims to "hyperconnect the world."
It has often been called 'the Ethereum of South Korea,' similarly to how some call NEO (NEO) 'the Ethereum of China.'
ICX is the native cryptocurrency of ICON which is used both for real-time payments and as a protocol for "hyperconnecting" the world of blockchain networks. ICX tokens were originally built on the Ethereum blockchain before being swapped for native ICX coins on the ICON network.
The total supply of ICX is 800,460,000, while the current circulating supply is 387,431,340 coins.
At the time of this writing, ICX has a market cap of $259,152,524 USD with a 24-hour trading volume of $10,820,201 USD.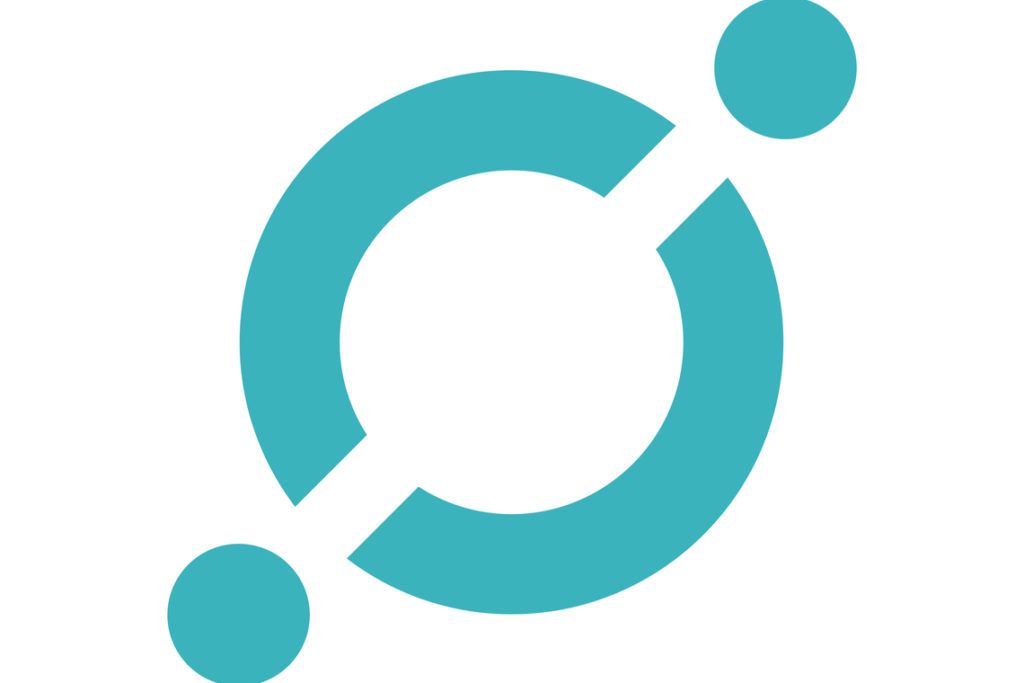 Exchange Support
ICX can be traded on a variety of reputable exchanges, including Binance, OKEX, Huobi, UPbit, bithumb, and bithumb PRO.
ICX most commonly trades against Bitcoin (BTC), Ethereum (ETH), USD and KRW.
Interested investors should have no problem finding a place to buy, sell, or trade ICX.
ICONex
ICX can be stored in the platform's native wallet, ICONex.
ICONex is an extension for Google Chrome that supports ICX and a variety of other cryptocurrencies. As such, it can only be accessed through Chrome's extension program. While some users might find this convenient, others may prefer a native desktop wallet like Daedalus for Cardano (ADA).
ICONex has a review score of 4 out of 5 stars on the Chrome Web Store. Approximately 32,000 users have downloaded the wallet, while 70 have provided reviews.
In our opinion, ICONex is certainly not the most impressive cryptocurrency wallet available right now.
ICONick
ICONick is a far more exciting development than ICONex.
ICONick allows users to replace a typical cryptographic wallet address with a unique nickname, making the transfer or exchange of ICX significantly easier.
Few things in this world are as stressful and heart attack-inducing as waiting for that first confirmation when making a cryptocurrency transaction. ICONick helps mitigate that feeling by taking away the stress of properly ensuring every case-sensitive letter and number in a long string of characters is correct.
Loopchain Projects
Loopchain is one of Icon's claims to fame. In essence, it plans on providing actual applications to the banking sector, securities market, universities, and healthcare industry.
There are strong developments going on behind the scenes, and partnerships are announced on a fairly regular basis. However, we have still not seen any substantial application for Icon or ICX — though we will not discount the fact that this blockchain project could have a significant impact in the future. (Keyword: could.)
Big Partners
The ICON project notably has some big partnerships with major players in the blockchain scene.
Investment firm Pantera Capital has notably bet big on ICX.
ICON also is involved with such players as Kenetic Capital, Token-as-a-Service, Coinsilium, CM Crypto Capital, MIND FUND, Hashed, CRYPTO BAZAR, and MME.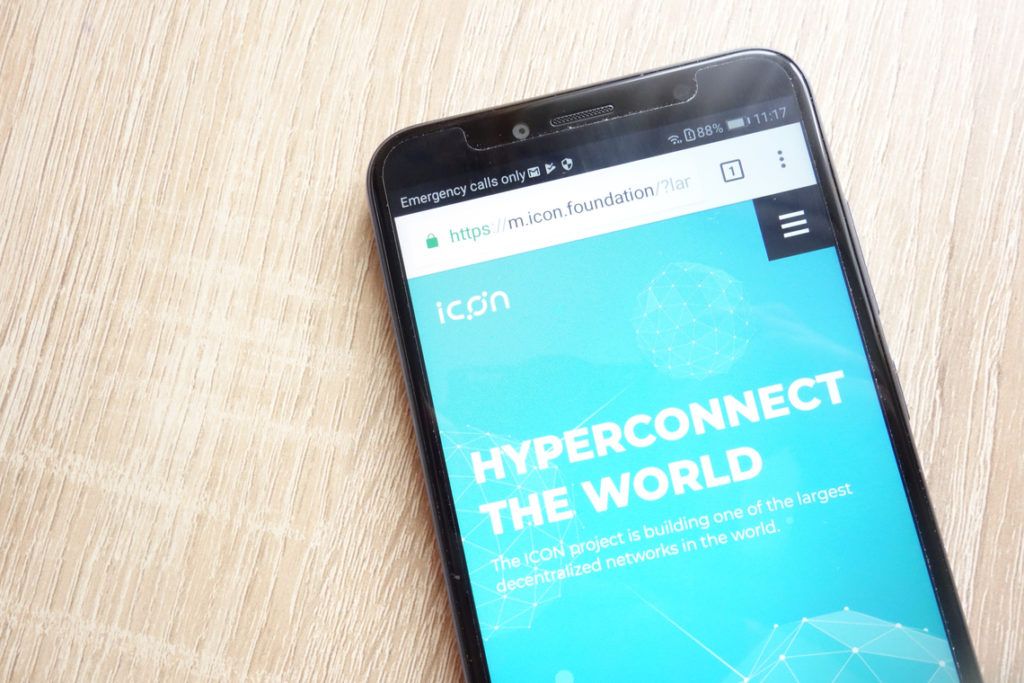 Technical Analysis
ICON (ICX) has essentially seen a full retracement from its all-time high.
Near the beginning of January 2018, the now-37th ranked cryptocurrency was trading at over $12. It has since reached lows around $0.54 — a 95.5 percent decrease in valuation.
It has also performed poorly throughout 2018 against the price of bitcoin.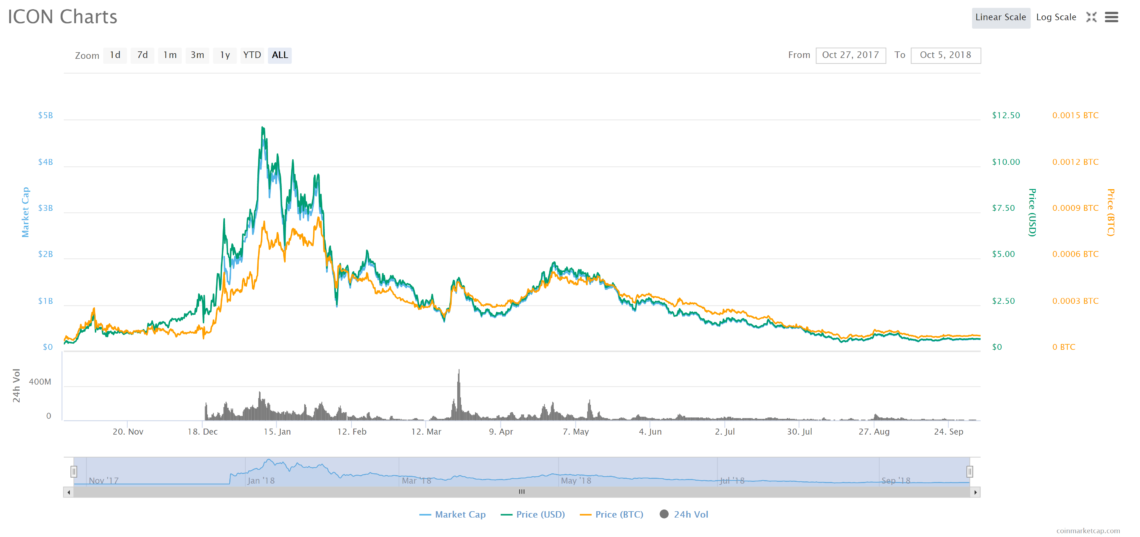 ICX has also performed poorly against the price of Ethereum, but appears to have found a point of equilibrium against the second-ranked cryptocurrency.
Specialist Opinions
Machine learning and AI-based prediction website WalletInvestor has given ICX a B+ rating and has labeled it a bad investment. The predictors believe ICX will continue to decline until ultimately reaching 0.000001 USD in one year. We at BeInCrypto believe this is not particularly likely, and represents how flawed these sort of algorithmic predictions can be.
MCP Forecasts predicts that the bottom is in for ICON (ICX) and that the altcoin will soon start trending up. The website believes ICX will reach .89 USD on the last day in October. We believe this is more accurate, though the website also claims ICS will see +3,700.00 percent gains in the span of one year.
Our Prediction
ICON's fundamentals are decent, but the altcoin still has much to deliver if it wants to fulfill its promise of "hyperconnecting the world."
Based on the data, BeInCrypto's market prediction is that ICON (ICX) may reach a high of $1.00 in the month of Oct 2018. However, this depends largely on whether or not Bitcoin (BTC) rises, falls, or remains stagnant. In either situation, it is unlikely ICON (ICX) will fall significantly lower than its yearly low valuation of $0.49.
What do you think of our ICON (ICX) price prediction for Oct 2018? Let us know your thoughts in the comments below! Also, keep an eye out for more a long term ICON price prediction 2019 in the coming months, as well as more year-end short term price predictions 2018.
While you're at it, take a look at our Stellar (XLM), EOS (EOS), and Cardano (ADA) price predictions!
[Disclaimer: The contents of this article are not intended as financial advice, and should not be taken as such. BeInCrypto and the author are not responsible for any financial gains or losses made after reading this article. Readers are always encouraged to do their own research before investing in cryptocurrency, as crypto markets are particularly volatile.]
Disclaimer
All the information contained on our website is published in good faith and for general information purposes only. Any action the reader takes upon the information found on our website is strictly at their own risk.