Investments in the blockchain and Web 3 space have been spasmodic despite the sector's overall growth. While a bear market and macroeconomic conditions have halted growth across sectors, GameFi is a sector that continues to grow.
As the market battles the bearish blues the blockchain gaming space continues to grow in stealth. The GameFi Market is expected to surpass $74.2 billion by 2031 from $8.9 billion in 2021 at a CAGR of 23.7% in the coming years.
With the sector growing it's crucial to take a look at the top protocols that kept the larger market afloat even during bearish macroeconomic conditions.
WAX and HIVE Leading the way
Over the last few months owing to several data breaches and attacks suffered by top protocols along with the larger bearish narrative number of users on GameFi has been affected considerably.
Throughout this year the weekly GameFi Volume has presented a sliding graph dropping from a high of $1.4 billion in November to $45 million last week.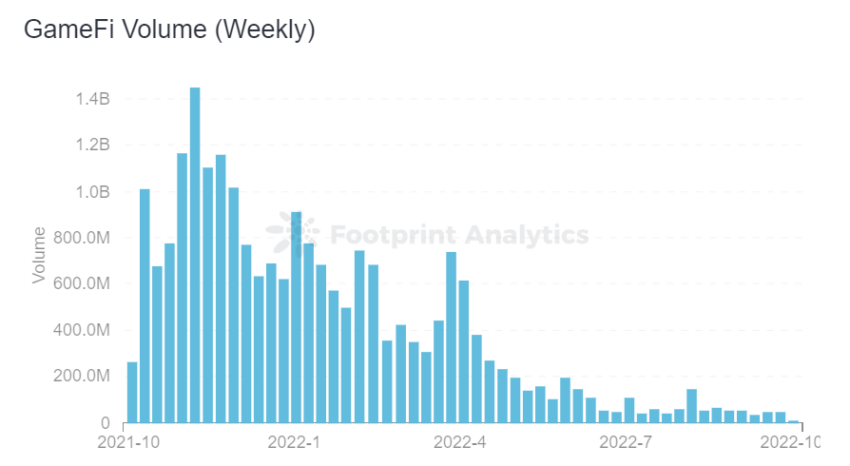 However, WAX maintained among the top 3 GameFi blockchains by users, followed by HIVE. 
Data from Footprint Networks highlighted that over 82% of the gaming transactions are happening on the Wax blockchain, followed by HIVE with just over 10% transactions.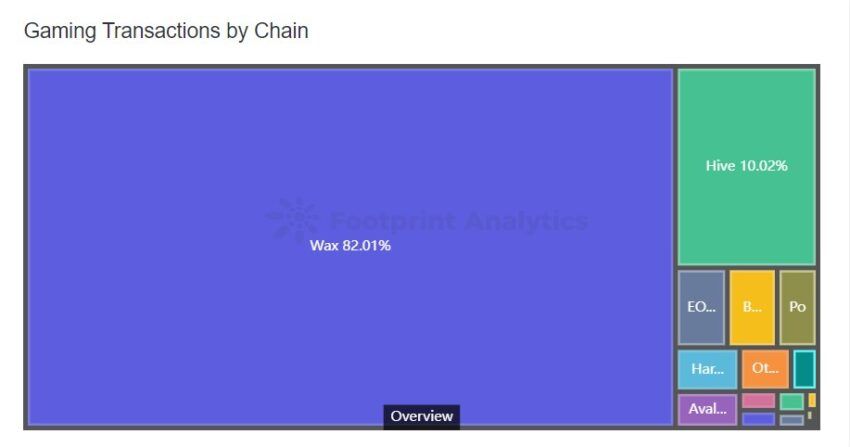 Furthermore, Wax was also leading in terms of average gamers, with over 32% of the total market share. HIVE took the second spot in average gamers with 26.96% followed by BNB Chain with 10.85%.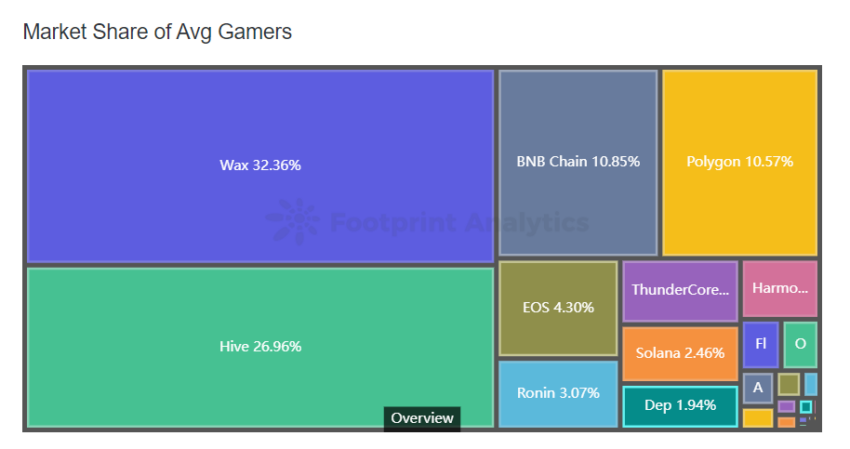 Seemingly, WAX and HIVE were the most active protocols dominating the GameFi space while also noting a higher average gamer count on their networks. 
Keeping up with WAX
From January to August the daily unique active wallets have witnessed a decline. In Aug. a DappRadar report highlighted that around 847,000 daily Unique Active Wallets (UAW) interacted with blockchain games, an 11% decrease from last month but still more than 50% industry's usage.
However, HIVE has continued its slow and steady growth presenting a higher number of active users at press time. 
Notably, data for the top 5 number of GameFi users cross-chain highlighted that WAX still led the market with 326,516 active users. Furthermore, Volume Distribution of WAX Game Protocols presented that Taco led the race followed by Alien Worlds with a volume of 23,639 and 21,055 respectively.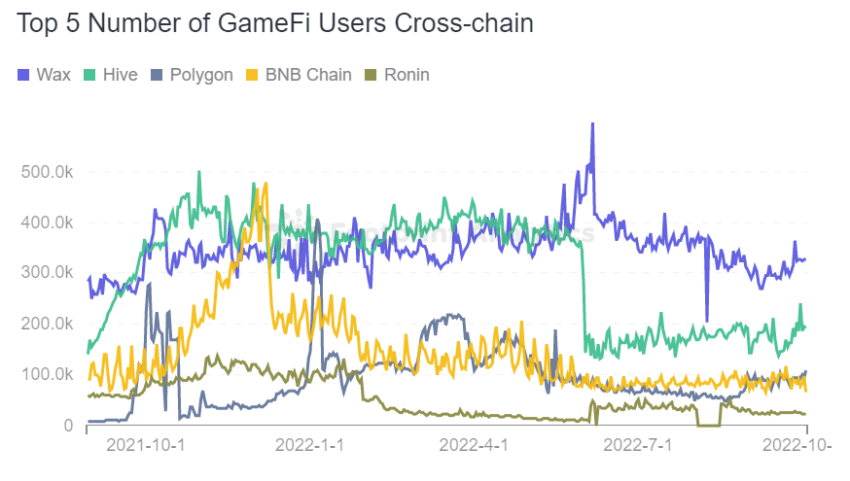 That said, a look at the Top 10 game protocols Trading Volume for WAX highlighted that Alien Worlds led the volumes with a daily volume of over 670 million while other games like R-planet and Taco had significantly lower volumes.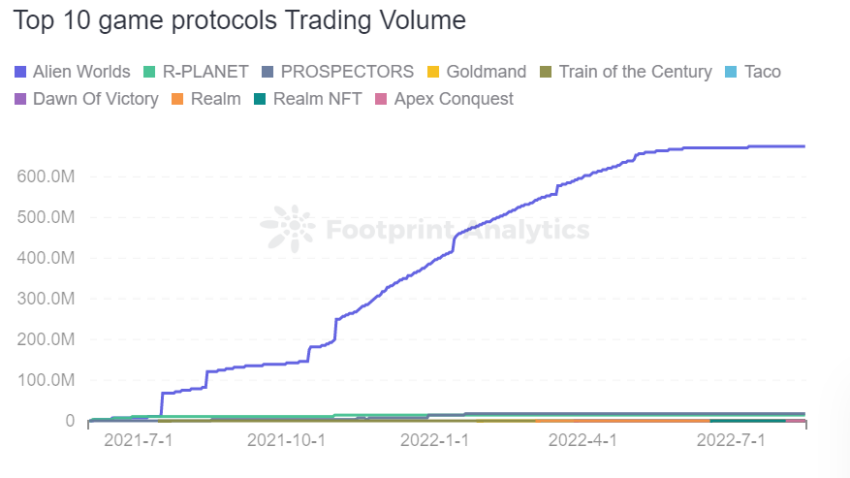 A look at WAX's growth it's evident that despite the bear market the platform's diverse ecosystem has allowed the protocol to dominate the GameFi sector. HIVE on the other hand has noted a decent influx of users as development continues to boost the project's growth. 
WAX and HIVE have managed to remain at the forefront of GameFi owing to the evergreen user base and relatively higher trade volumes as opposed to the larger market's barren volumes.
For Be[In]Crypto's latest Bitcoin (BTC) analysis, click here
Disclaimer: The information provided in independent research represents the author's view and does not constitute investment, trading, or financial advice. BeinCrypto doesn't recommend buying, selling, trading, holding, or investing in any cryptocurrencies
Disclaimer
BeInCrypto strives to provide accurate and up-to-date information, but it will not be responsible for any missing facts or inaccurate information. You comply and understand that you should use any of this information at your own risk. Cryptocurrencies are highly volatile financial assets, so research and make your own financial decisions.