Hashstack.Finance continues to build momentum in the decentralized finance industry. A seed funding round to the tune of $1 million confirms the growing interest in its under-collateralized loan solution. The funding comes right after Hashstack launched the Open protocol testnet. 
The current DeFi lending landscape needs to evolve to cater to a mainstream audience. Current loan collateralization requirements make the concept of lending against crypto assets a bit tricky and expensive.
Hashstack.Finance introduces a viable solution through its undercollateralized loans. Instead of over-collateralization, users can achieve non-custodial loans at a 1:3 collateral-to-loan ratio.
Moreover, the loans provided by Hashstack let users withdraw 70% of their collateral after obtaining the loan. The remaining funds can be used as in-platform trading capital to explore additional opportunities.
Providing users with more flexibility without introducing custodial solutions enhances the appeal of decentralized lending and the broader potential of Hashstack.finance.
"Bringing under-collateralization to the DeFi is critical to our mission at Hashstack. We are grateful to be backed by some of the smartest money in this ecosystem. The funds raised will be utilized towards talent acquisition, product development & growth."

Hashstack.finance founder Vinay
Open protocol is the only autonomous lending solution in decentralized finance to provide this crucial service. Its testnet was launched not too long ago, and the launch has attracted more interest from investors looking to contribute to Hashstacḱ's approach.
That interest culminates in a $1 million seed funding round for Hashstack.Finance. Notable investors include GHAF Capital Partners, Moonrock Capital, Kane & Rao Group, Nimrod Lehavi, MarketAcross, and Chainridge Capital.
The funds will develop the Open protocol further, expand the team by attracting top talent, and grow the overall community.
Kane & Rao Group General Partner Kevin Kurian states:
"Getting the maximum value out of your assets is essential in any market. Hashstack offers a solution that the market has not really seen before. We backed Vinay and his team at Hashstack with our capital to bring forward these new ideas."
The next objective is to accelerate the growth of DeFi lending. Hashstack's Open protocol is a crucial building block in that process. It provides multiple benefits and addresses critical inefficiencies found in the first generation of DeFi lending protocols:
More effective asset utilization by diversifying available assets through lending and trading capital provision
Under-collateralized loans instead of an overcollateralized approach
Feras El Sadek of GHAF Capital Partners states:
"All our companies, including Hashstack, hold a great value to us. We at Ghaf Capital are very excited to back Hashstack as we view them as an essential cog in the crypto ecosystem, solving major issues to allow the blockchain space to go mainstream, making crypto accessible and affordable to billions of people; all over the world."
"I personally admire how they push to add value to the whole system of the blockchain world. We in Ghaf Capital Partners hold similar values in that sense. We always push start-ups to do more and help support their growth continuously. It's great to see others be a part of our company's mission."
Another crucial aspect of Hashstack is its native integration with existing and future DeFi solutions, including Pancakeswap. The integration enables in-app market swaps and helps improve loan utilization.
Anyone borrowing funds through Hashstack can swap borrowed assets into any other currency without leaving the DApp ecosystem. Additionally, open protocol bridges assets across multiple chains, including Avalanche C-chain and Ethereum.
Open protocol offers initial support for liquid coins, including BTC, USDT, USDC, BNB, and HASH. It will enable more tokens over time.
About Hashstack
Hashstack Finance is a DeFi platform whose Open protocol aims to disrupt the DeFi lending market by offering under-collateralized loans.
It addresses the need of lacking under-collateralized lending avenues for retail cryptocurrency investors by enabling loans at up to 3x collateral to serve the personal financial needs and trading capital requirements.
Users can secure under-collateralized loans to avoid having to sell their long-term holdings to meet their short-term cash needs.
Disclaimer
All the information contained on our website is published in good faith and for general information purposes only. Any action the reader takes upon the information found on our website is strictly at their own risk.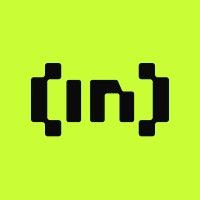 BeInCrypto Team comprises a diverse group of experienced journalists, analysts, and crypto enthusiasts dedicated to delivering the latest news, insights, and analyses in the...
BeInCrypto Team comprises a diverse group of experienced journalists, analysts, and crypto enthusiasts dedicated to delivering the latest news, insights, and analyses in the...
READ FULL BIO
Sponsored Sponsored