This registration is for the Grayscale
Ethereum
Trust, the price of which fell Thursday, despite ETH flirting with multi-year highs.
Grayscale Leveraging Massive Ethereum Inflows
The Trust has been aggressively buying Ethereum this year. According to these calculations, as of April 24, about
50% of all ETH mined
in 2020 had been purchased by Grayscale's trust. The trust started as a private placement for accredited and institutional investors to gain exposure to Ethereum. Then, as had happened earlier with the Grayscale
Bitcoin
Trust, the Ethereum Trust (ETHE) was traded publicly. In January, Grayscale Bitcoin Trust
became an SEC reporting company
. If the filing comes into effect, it would make the ETHE the second such traditional investment vehicle for crypto,
the announcement added.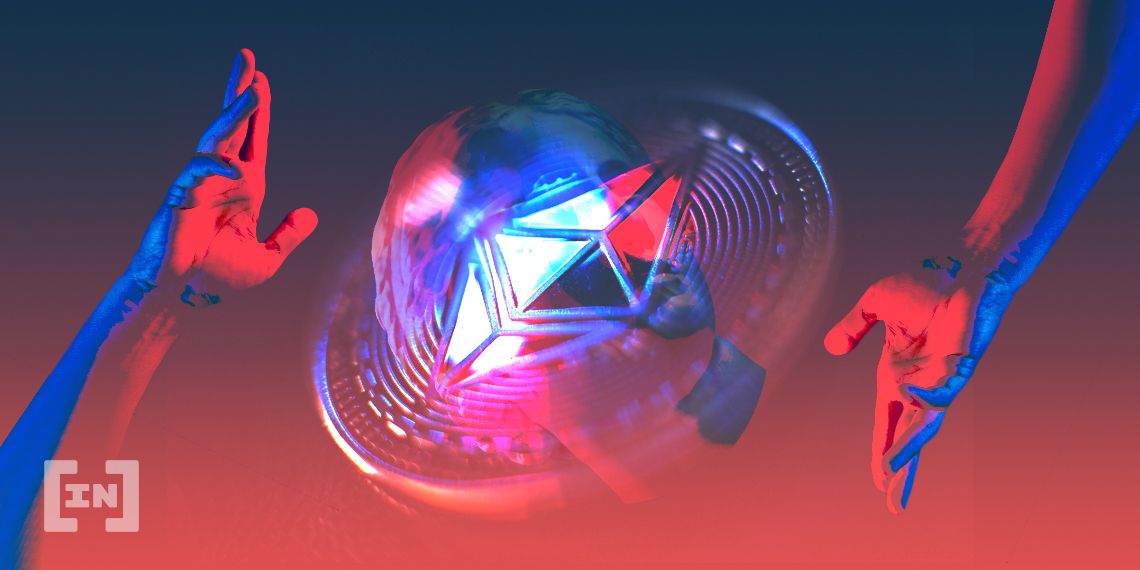 The Ethereum Trust has been extremely popular and successful for Grayscale. In fact, the Trust brought the company massive inflows to the tune of $135.2 million this last quarter. What's more, this new money made up a huge portion of Grayscale's overall capital. It explained:
…Demand for Grayscale Ethereum Trust accounted for almost 15% of total inflows into Grayscale products during our biggest quarter yet!
How This Could Affect the Ethereum Trust
The firm clarified that they are not an Exchange Traded Fund (ETF). The structure, however, is similar. Nonetheless, it makes its SEC filing voluntary.
Grayscale #Ethereum $ETH Trust ( Symbol: $ETHE ) filed a Registration Statement on Form 10 with the SEC. What does it mean? Read our post on Medium to learn more:https://t.co/IGLwpFHvW8

— Grayscale (@Grayscale) August 6, 2020
If the Form 10 becomes effective, it will mean new changes for the Ethereum Trust. Firstly, accredited investors would have a smaller statutory holding period for their shares, at six months rather than 12. This added liquidity could further stimulate the price action. Secondly, this would open up the Ethereum Trust to institutions which only trade companies registered with the SEC. This could signal a massive influx of cash, as some institutional investors would have been unable to purchase it up to this point. Finally, the Trust would be subject to reports and audits to comply with the SEC standards. Though it already regularly publishes reports, the firm would now file standardized reports like 10-Qs and 10-Ks with the SEC. This greater compliance would make it easier for investors to handle taxes. The original purpose of the Trust has remained the same. Grayscale describes it:
The Trust started as a private placement solely available to accredited and institutional investors to gain exposure to Ethereum in the form of a familiar security without the obstacles associated with buying, storing, and safekeeping Ethereum directly.
A registered security would be appealing to more traditional investors. Still, some burgeoning features of Ethereum, such as the recent surge in
DeFi
interest, would be unavailable to Trust holders.
Disclaimer
All the information contained on our website is published in good faith and for general information purposes only. Any action the reader takes upon the information found on our website is strictly at their own risk.