One of the biggest cryptocurrency whales, Grayscale Investments has been swallowing up Bitcoin quicker than it can be mined. Grayscale accumulated 150% more BTC in January than was mined across the entire network.
Demand for Bitcoin is undoubtedly growing every day. On Feb. 8, Tesla announced that it purchased $1.5 billion in BTC using its cash reserves. This immediately caused the asset to spike to new all-time highs above $43,000.
Grayscale's Bitcoin Trust Keeps Growing
Grayscale is the single largest holder of digital assets on the planet, with over $30 billion under management. The firm hosts a variety of digital asset trusts — regulated entities that allow investors to get involved in cryptocurrency. Through Grayscale's trusts, owners can get price exposure to various cryptocurrencies without having to deal with the underlying risks or implications that come with buying and storing cryptocurrencies, especially in large quantities.
Grayscale just recently reinstated the ability to purchase shares of its Ethereum Trust, but its Bitcoin Trust still remains the largest by far.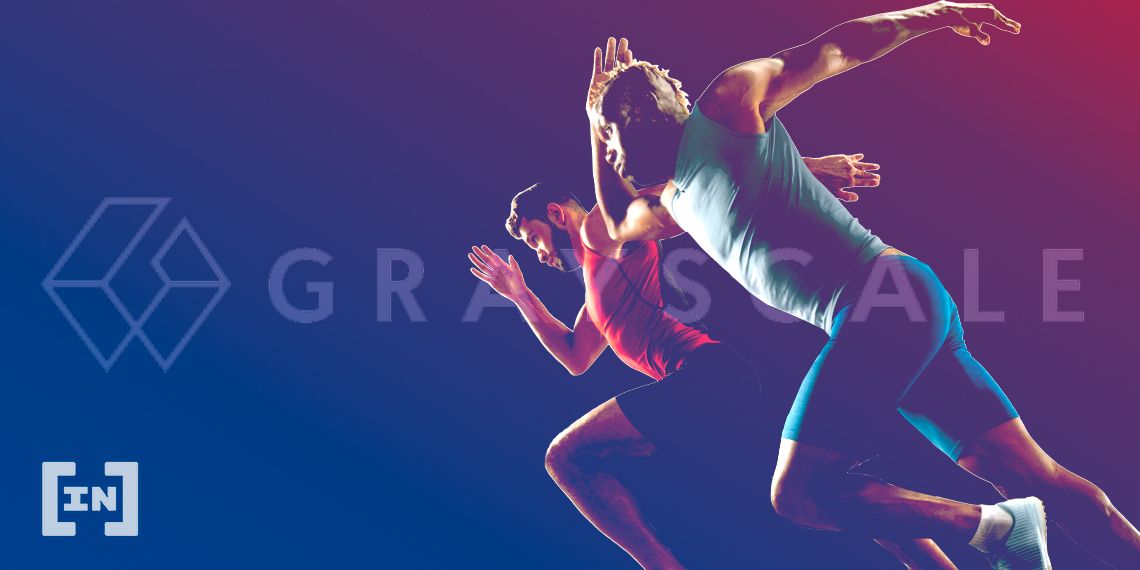 According to Bitcoin's mining reward production rate, the network creates about 900 new BTC a day to incentivize network validators. This roughly equates to 27,000 total BTC across a calendar month.
In the last 30 days, Grayscale purchased 42,356 BTC, bringing its total to approximately 650,000 BTC. This increase is correlated to the increased demand from its customers who are beginning to show more interest in cryptocurrencies than the traditional financial sector.
What's Next for Grayscale
Grayscale will likely continue to add to its underlying cryptocurrency holdings, scooping up quantities almost unfathomable to the average user. The firm isn't just hoarding Bitcoin either — it purchased 104,990 ETH just this past week! Grayscale has even filed documents that would allow it to open up more trusts, this time including DeFi tokens and other low-cap offerings.
As more users look for an easy way to gain exposure to cryptocurrencies, they will most likely choose platforms like Grayscale that make it easy to access. This means that under current market conditions, Grayscale will keep stacking satoshis — getting closer and closer to the one million BTC mark.
Data from Bybt, a cryptocurrency derivatives data analytics platform, shows a clear rise in Bitcoin price alongside Grayscale's Bitcoin accumulation. The positive correlation between should continue as more institutional investors join the fray.
Disclaimer
BeInCrypto has reached out to company or individual involved in the story to get an official statement about the recent developments, but it has yet to hear back.