This week's price movements for Bitcoin (BTC) and gold, and our stock pick is MicroStrategy.
BTC
Bitcoin has largely trended downwards over the past two weeks. Going into April 21, BTC rose to $42,750 before falling to $40,500. The next day it fell even further to $39,750 where it roughly traded the next two days. By April 25, it fell further to $38,500 before spiking up to $40,500 by April 26, only to drop again to $38,250 by April 27.
Over the next two days BTC trended upwards, peaking at $40,250, then trending downward another two days hit $37,750 on May 1. Reaching $39,000 the next day, it fell back to the previous day's value by May 4.
Despite spiking up again over the past day BTC is currently trading around $38,250.
Several factors, including rising inflation, geopolitical crises, and change in monetary policy, have contributed to the sustained short-term volatility to the crypto markets, which have increasingly been in step with the stock market in recent months, making them even more intertwined with global economic factors.
Bound within a limited range over the past few months, Bitcoin continued to remain in this range.
"A move above $42,000 or below $36,000 can actually set the mid-term direction," says Abdul Gadit, co-founder of Zignaly, a crypto copy trading platform. "Till that time, the range remains tight."
GOLD
Gold has also trended downwards over the past two weeks.
On April 21, the price of gold was $1,955. However, by the next day it had already started falling, reaching $1,895 by April 25. Despite rising the next day, gold proceeded to fall further to $1,875 by March 28. Buying pressure returned the next day, pushing it to $1,920, before falling again on May 1 to $1,860.
Rising to $1,875 on May 3, gold has since risen further and is now trading around $1,890.
Gold rose as investors sought cover from soaring inflation, with the precious metal also extending gains after the U.S. Federal Reserve signaled a relatively less hawkish stance on interest rate hikes.
"I don't think a whole lot changed in overall Fed policy from yesterday's meeting, but it just gave gold and silver traders an excuse to rally the market after the recent strong selling pressure," said Kitco senior analyst Jim Wycoff.
MicroStrategy (MSTR)
Shares of noted Bitcoin investor MicroStrategy seem to have been significantly affected by Bitcoin's mediocre performance recently. While trading around $510 on March 30, MSTR was down to $450 by April 5.
Until April 20, it channeled between $430 and $470 before falling to $410 on April 25.
From there, it continues sinking further and is currently trading around $330.
MicroStrategy, the largest public holder of Bitcoin, also reported a decline in revenue in Q1 2022 largely on the back of crypto market weakness. MicroStrategy reported $170.1 million in Bitcoin impairment expenses in its quarterly financial results. The company holds 0.615% of the total circulating supply of Bitcoin, which makes 136% of the company's market cap.
As of May 3, the value came close to $3.684 billion. However, as of March 31, 2022, the carrying value of MicroStrategy's 129,218 Bitcoin was reported to be $2.896 billion.
What do you think about this subject? Write to us and tell us!
Disclaimer
All the information contained on our website is published in good faith and for general information purposes only. Any action the reader takes upon the information found on our website is strictly at their own risk.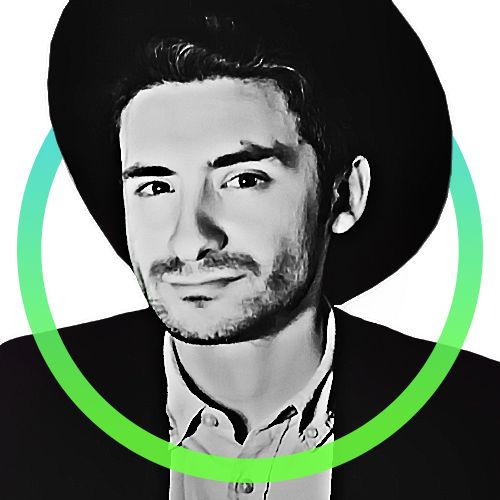 Nick is a data scientist who teaches economics and communication in Budapest, Hungary, where he received a BA in Political Science and Economics and an MSc in Business Analytics...
Nick is a data scientist who teaches economics and communication in Budapest, Hungary, where he received a BA in Political Science and Economics and an MSc in Business Analytics...
READ FULL BIO
Sponsored Sponsored