This week's price movements for Bitcoin (BTC), gold, and our stock pick, BlackRock.
BTC
Bitcoin has kept to a relatively narrow range over the past two weeks. Trading at around $24,000 on July 29, BTC briefly spiked up to $24,500 on July 30. Going into August BTC traded down, falling below $23,00 on August 2, before recovering to $23,500 on August 3, then falling further to $22,500 on August 4. From August 5 BTC recovered again, and despite struggling over the succeeding days reached $24,200 on August 8. BTC swung dramatically the next few days dropping down to $22,800 by August 10, then shooting up to nearly $25,000 on August 11. BTC is currently trading at $24,000.
Bitcoin inched closer to $25,000 following the release of July's inflation data. Inflation eased a bit from historically high levels in July, which then led to a rally in the stock and crypto markets, but experts are still skeptical about what these recent price hikes could mean long-term. "The Fed is still indeed tightening, and inflation is still high, so we cannot be convinced of a market reversal currently," said Marcus Sotiriou, a market analyst at digital asset broker GlobalBlock. "But the fact that [Fed Chairman] Jerome Powell has started to say that the rate hikes have had a noticeable impact signals to me that we are in the later stages of this bear market, which we are around eight months into."
GOLD
Gold trended upwards over the past two weeks. Gold was trading at $1,755 on July 29, rising in fits and starts to $1,785 by August 2. Although it dropped from there back to $1,755 by the next day, the day after it had risen again, reaching $1,795 by August 5. Gold then dipped again to $1,775, where it opened on August 8 before rising again. Since August 9 gold has been trading between $1,785 and $1,800 and is currently around $1,795.
Despite gold prices inching lower on Friday, they were still on track for a weekly rise, as an overall weakness in the dollar offset pressure from an uptick in bond yields and expectations of further rate hikes from the U.S. Federal Reserve. "Inflation easing a little has aided gold's rally to $1,800. But risk assets were quickly preferred and gold's rally stalled. If risk appetite fades over the next couple of weeks, that could support a move above $1,800," said OANDA analyst Craig Erlam.
BLK
BlackRock shares seem to be surging this summer. At the beginning of July, BLK was trading around $610. Rising a bit to $620 over the next few days, it slowly fell to nearly $590 by July 14. However, after an earning report, enthusiasm for BLK returned and the stock has trended upwards since then, apart from minor dips to $620 on July 26 and then $690 on August 9. It is currently trading around $745.
Earlier this week, BlackRock announced a partnership with Coinbase, connecting its Aladdin investment technology platform with the exchange. This will enable BlackRock's institutional clients to trade cryptocurrencies, starting with Bitcoin. The Aladdin network is widely used in fund management to link asset managers, insurers, and banks to markets, who will also now be able to use it to manage their Bitcoin exposures. Shortly thereafter, BlackRock launched a spot bitcoin private trust open to institutional inventions in the United States.
What do you think about this subject? Write to us and tell us!
Disclaimer
In line with the Trust Project guidelines, this price analysis article is for informational purposes only and should not be considered financial or investment advice. BeInCrypto is committed to accurate, unbiased reporting, but market conditions are subject to change without notice. Always conduct your own research and consult with a professional before making any financial decisions.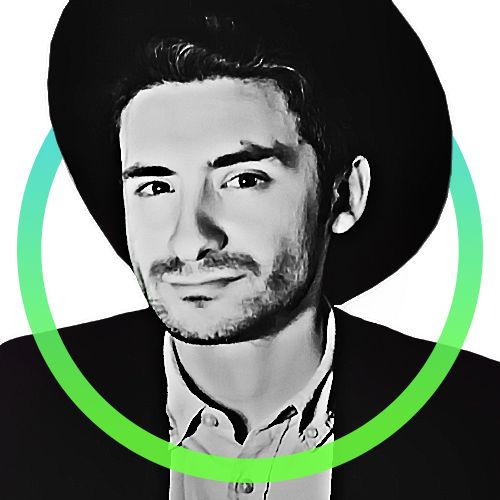 Nick is a data scientist who teaches economics and communication in Budapest, Hungary, where he received a BA in Political Science and Economics and an MSc in Business Analytics...
Nick is a data scientist who teaches economics and communication in Budapest, Hungary, where he received a BA in Political Science and Economics and an MSc in Business Analytics...
READ FULL BIO
Sponsored Sponsored