The GoCrypto 2.0 protocol, powered by Eligma, is working to contribute toward improving the mass adoption of cryptocurrencies around the world, through its decentralized payment solution.
What's more is GoCrypto has fostered very strategic partnerships, with Binance for example, to increase its reach.
In a nutshell, GoCrypto is a decentralized payment solution that allows all stakeholders and technologies of the payment process to be able to utilize cryptocurrencies for everyday transactions.
Shop owners can receive payments in crypto, which can be automatically converted into fiat or cryptocurrency of their choice. Meaning, consumers can pay for their goods and services using crypto.
This is done using special software, technology, and compatible point-of-sale devices.
The year 2021 has been a roaring success for the Slovenia-based payment network and the near future is offering even more fruitfulness. By Q2 of 2022, Eligma plans to launch GoCrypto 2.0, and the newly presented roadmap details all the exciting developments ahead.
Here is a look at the platform itself, plans for the native GoCrypto token, and what this network means for the future of payment systems.
How GoCrypto 2.0 payment flow works
GoCrypto's payment solution is ultimately making crypto payments more mainstream, assisting with the global mass adoption of cryptocurrencies.
The payment solution includes GoCrypto's software and hardware merchant point-of-sale (POS) devices.
The merchant POS system will generate a QR code through the GoCrypto Gateway with instructions for the smart contract.
A customer with a compatible wallet will scan the QR code and approve the transaction. The money is moved from the client wallet and is directed either through a decentralized exchange (DEX) or directly into the merchant's settlement account.
A service fee is then taken automatically before the funds arrive in the merchant settlement account.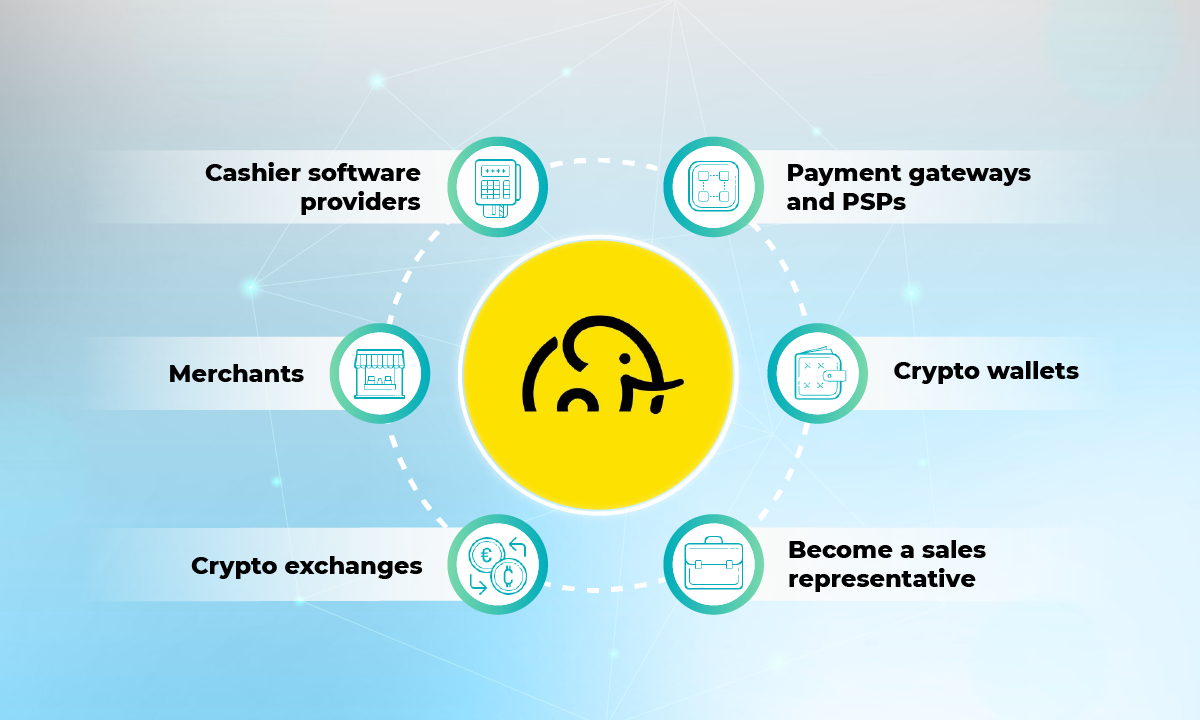 "How the fee is later distributed can be adjusted as the project progresses. At first, the fee distribution would be determined by a contract-based project as the creator of the solution but if the governance is later transferred to a GoC DAO, then the stakeholders (GoC holders, developers, etc.) will be able to vote on the fee distribution," explains GoCrypto.
"The addition of other functionalities and inclusion of other non-smart contract-based systems will be possible via different bridges that will be either developed and released by the project or any other 3rd party provider that will wish to be plugged into the decentralized payments system."
"These will be either centralized or decentralized bridges that will enable payments with BTC, credit cards, digital fiat wallets, etc. It will also be possible to add a bridge on the settlement side, so the merchant will have the possibility to receive their settlement in fiat."
GoCrypto's native token GoC
GoC is a multichain utility token issued on the Bitcoin Cash blockchain (SLP) as well as the Binance Smart Chain (BSC). In the future, GoC token will be issued on smartBCH, Solana, and Avalanche chains as well. Whenever the GoC token will be issued on any chain an audit of the contracts will be performed.
GoC is integrated into all of GoCrypto's services and applications. It is used to make payments on the GoCrypto platform as well as in the loyalty program.
In addition to issuing on more chains soon, GoC will also be listed on multiple decentralized exchanges (DEX).
These are the plans for GoC in 2022:
Q1:
smartBCH DEX GoC yield farms and pools
GoC smartBCH (sBCH) audit
Set-up of GoC LP token staking system (cross-chain)
Q2:
Addition of GoC Avalanche on GoC Bridge
Listing of GoC on Avalanche chain Decentralized exchanges
GoC Avalanche (Avax) Audit
Q3:
Addition of GoC Solana on GoC Bridge
Listing of GoC on Solana Decentralized exchanges
GoC Solana (SOL) Audit
Q4:
Development of Elly Vault
Launch of the GoC NFT Lottery
For more information on what lies in store for GoC and the protocol as a whole, explore the roadmap here.
FAQ
What is the total supply of GoC?
The total supply of the GoC token is 299,095,759 GoC and will never exceed this amount, no matter how many blockchains the GoC token supports.
The total supply of the GoC token is 299,095,759 GoC and will never exceed this amount, no matter how many blockchains the GoC token supports.
"We are not minting and burning tokens in real-time; instead, we have duplicated supplies on every supported chain that is illiquid and held on reserve addresses. A certain amount of tokens can only become liquid when the same GoC amount from another chain gets locked on one of the reserve addresses through the GoC Bridge App," assures GoCrypto.
Top Tip
Key benefits of GoCrypto 2.0:
A low fee charged by the protocol to allow for future development and scalability
Decentralized payments with no central entity involved
Payments go directly from user to merchant through a transparent system of auditable smart contracts
The solution's design means third-party decentralized apps can integrate, as well as dApps and bridges, adding different functionalities to the protocol
How accessible is GoCrypto?
GoCrypto has over 2,000 merchants utilizing its services and is available in over 68,000 global locations across 64 countries.
At these GoCrypto locations, users can pay with Binance Pay, Bitcoin.com wallet, and Elly wallet. This allows users to pay with any cryptocurrency that these wallets support.
To date, GoCrypto is available to 150 million users and is compatible with over 40 cryptocurrencies.
Interestingly, GoCrypto has created the first Bitcoin City in the world, based in Ljubljana, Slovenia. 
Assisting with the mass adoption of crypto
GoCrypto's roadmap for 2022 is indicative of the scalability of this network and the payment solution it offers.
By reshaping the payment process, GoCrypto is forging a path for the future of all payment systems.
The ability to spend crypto in everyday life activities, for example, buying groceries, a hot meal in a restaurant, or purchasing your favorite book with crypto of your choice is newfound freedom that GoCrypto has helped make a reality for millions of crypto users.
Stay connected to GoCrypto here: Twitter | Website | Blog | Facebook | YouTube | LinkedIn | Instagram |
Disclaimer
All the information contained on our website is published in good faith and for general information purposes only. Any action the reader takes upon the information found on our website is strictly at their own risk.