Subscription content platform Patreon has just made a move against free speech. The right activists are preparing a counterattack. Is the
blockchain
their secret weapon?
Patreon is the latest social media platform that delivered a heavy blow to the so-called alt-right movement. The subscription content service has recently banned several of its members who shared similar political views, including the notorious Sargon of Akkad, aka British YouTuber Carl Benjamin. Earlier this year, in August, the website removed far-right political commentator James Allsup. The liberal-right community reacted immediately on all social media, calling the bans an unprecedented attack to free speech.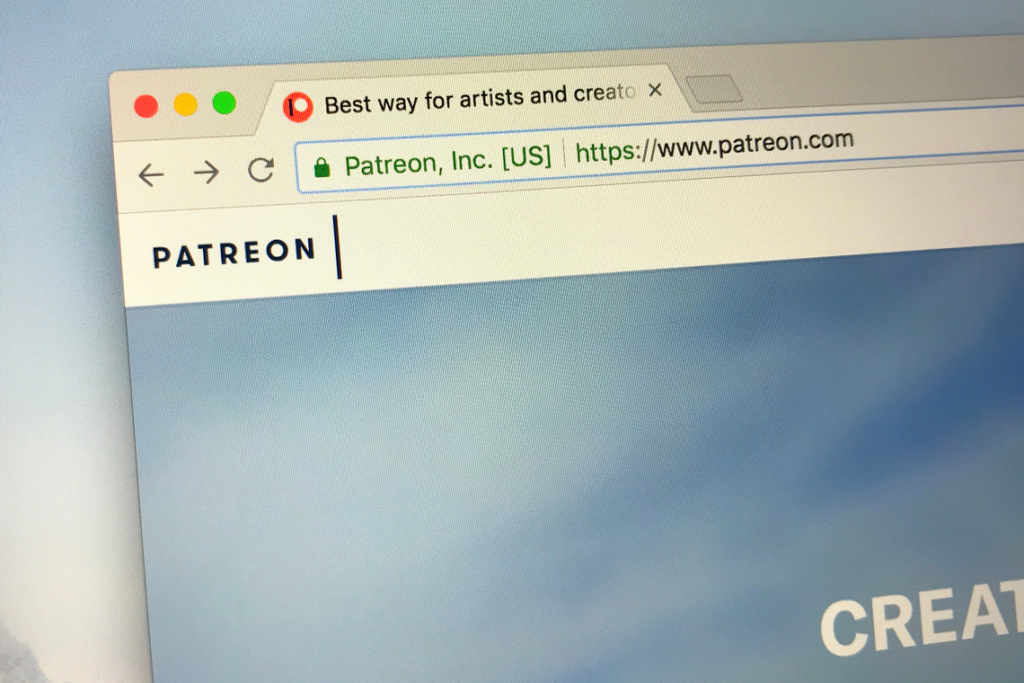 Hate Speech or Just 'Liberal-Right' Speech?
According to Patreon, Sargon of Akkad violated the company's guidelines. More specifically, he used a term associated with what commonly is known as hate speech. During a YouTube interview from ten months ago, on a different channel from his own, the British used the N-word several times. One of the most popular liberal activists on social media and host of the YouTube show Rubin Report, Dave Rubin, defended Sargon — saying that he used the word not to offend anybody, but only to mock the far-right extremists. Rubin also took a shot at Patreon's double standards. Patreon founder Jack Conte assured all subscribers of the platform he will not follow YouTube and Twitter practices of banning and shadow banning members with certain political views. To remove an account, the owner of that account will have to show consistent 'hateful' behavior over time. Moreover, the evidence will be exclusively collected from Patreon and not from other websites. Unfortunately, banning Sargon showed the world otherwise. He was banned because of an interview the Brit made on YouTube, on a channel different from his own – not from content posted on Patreon by him or his 'backers.'
We Need A Patreon Alternative
Following the bans, the situation escalated quickly, and many classic liberals supporting Sargon and others disabled their Patreon accounts. Rubin, for example, allegedly lost 500 members and around $5,000 to $6,000 per month from subscriptions. The response was swift. Rubin and politically-correctness critic Jordan Peterson have already started moving their business away from Patreon.
Update on the Sargon / Patreon situation and plans for the future with @jordanbpeterson: https://t.co/iaJQ3I7N7H

If you'd like to support directly check out https://t.co/eF5D3GOSCW pic.twitter.com/nJvAikPOLW

— Dave Rubin (@RubinReport) December 16, 2018
Rubin now encourages all supporters to show their appreciation via his personal website as a short-term compromise. Some even asked for a Bitcoin address and the classic liberal delivered right away:
We accept Bitcoin now and I'm sure it'll play an important role in the future: https://t.co/eF5D3GOSCW https://t.co/tqv6fi2dex

— Dave Rubin (@RubinReport) December 16, 2018
The long-term, however, still poses a problem. Peterson revealed a new project is on its way, subscription-based, meant for backers who want to support their favorite content creators. A platform where free speech is considered sacred and where all can register and participate, no matter the gender, color of their skin, or political views and beliefs. The exact details are yet to be revealed but…
Did Someone Say Cryptocurrency & Blockchain?
Many libertarians advised the two to try to build the new platform on the blockchain. Indeed, what other reliable way to fight censorship than on a cryptographic, decentralized network where content cannot be deleted in any way? The blockchain and the use of cryptocurrencies could also solve the problems activists like Rubin or Peterson face with payment processors. Just recently, PayPal cut ties with a popular crowdfunding site among the classical liberals and the alt-right movement. Four months ago, MasterCard reportedly forced Patreon to ban Jihad Watch blog owner Robert Spencer. In other words, the traditional online fundraisers and backing services are more and more censored. Therefore, Peterson's vision might not be that far off.
From a YouTube viewer: imagine if banks started canceling the accounts of people who have committed no offense but did not abide by their corporate mission statement? We'd have political banks.

— Dr Jordan B Peterson (@jordanbpeterson) December 17, 2018
Bitcoin and other more anonymous cryptocurrencies like Monero, Dash, or Zcash could definitely help activists having a clear and loud voice on today's static-filled communication channels — not to mention services like Brave Payments or blockchain platforms like Steemit.
Will Rubin and Peterson join the crypto revolution? What do you think? Please share your thoughts on the matter in the comments below. 
Disclaimer
All the information contained on our website is published in good faith and for general information purposes only. Any action the reader takes upon the information found on our website is strictly at their own risk.