RAKBANK, Dubai International Financial Center (DIFC), SmartStream, Network International L.L.C, Backbase, Abaka, Smartmessage, Confluent, Appway, IDS Fintech, Creatio, Smart Middle East Ltd, Faloos were well-represented at the third Annual Edition of Finnovex Middle East to champion the conversation on what the future holds for the banking and financial sector in the Middle Eastern region.
The Leading Summit on Financial Services Innovation and Excellence, which kicked off from September 7-8, 2021, was held in person at Conrad Dubai and the host's virtual platform witnessed the attendance of 1000+ CEOs, CDO's, COO's, CIOs, CISOs, CTOs, CRO's Senior Vice Presidents, Vice Presidents, Directors, and Heads of departments from the Banking and FI industry.
This spectacular event was very timely as it highlighted the imperative to endow the digital future of the region by developing and leveraging new technological solutions in data, advanced analytics, digital and new delivery platform.
Insights were dished out with a blend of fireside chats, panel discussions, and expert presentations. Industry thought-leaders explored trailblazing topics, which included – Open Banking and API's; AI; Cloud Automation; Digital Transformation; Cyber Security & Risk Management; Omnichannel Payments Revolutionizing; Data Analytics &et al.
The Conference Chair, Pritesh B.Kotecha, Senior Vice President – Europe, Middle East & Africa at SmartStreamhighlighted how timely the conversation was in relation to his role played within the industry wealth of experience in relation to the current digital disruption era.
At the Speaking Session of Frederic de Melker, Managing Director – Personal Banking at RAKBANK, buttressed the fact that at the moment the "Middle Man" in the service delivery process is dead. He further advised anyone seeing to still get a middle man needs to digitalize him. If banks want to succeed & remain relevant decentralization is key.
RAKBANK, also known as the National Bank of Ras Al Khaimah (P.J.S.C), is one of the oldest and most dynamic banks in the UAE. Founded in 1976, the Bank underwent a major transformation in 2001, with a shift in focus from Corporate Banking to Personal and Business Banking.
Today, the Bank offers a wide range of personal and business banking services throughout its 38 branches and its portfolio of electronic banking solutions, which include Telephone and Digital Banking. It also offers Sharia-compliant personal and business banking services via its Islamic Banking unit, RAKislamic.
In tandem, Salmaan Jaffery, Chief Business Development Officer at DIFC Authority highlighted the future of finance strategy as the driver of the entire Fintech Industry. He also talked about the DIFC's collaboration with Government and Private Sector Entities.
The Dubai International Financial Centre (DIFC) is the "Numero Uno" financial center for the Middle East, Africa, and South Asia (MEASA) region, providing a world-class platform connecting this region's markets with the economies of Europe, Asia, and the Americas. It also is facilitating the growth in South-South trade and investment flows. An onshore, international financial center, DIFC provides a stable, mature, and secure base for financial institutions to develop their wholesale businesses.
Roland Brandli, Strategic Product Manager at Smartstream made mention of the disruptive impact of the "Instant" phenomenon within the banking IT landscapes. He further highlighted the impact of the "Instant" trend on BankingTechnology providers and stakeholders.
SmartStream is a recognized leader in financial transaction management solutions that enables firms to improve operational control, reduce costs, build new revenue streams, mitigate risk and comply accurately with regulations.
The Summit format consisted of speaker presentations and panel discussions, among the panel and presentation speakers included – Saqib Khan || Regional Sales Head · Middle East at Backbase, Ahmed Bin Tarraf || Regional President – UAE at Network International, Fahd Rachidy | Founder and Chief Executive Officer Abaka, Murat Guner || Regional Manager, MEA, at Smartmessage, Abdullah Ahmad || Regional Sales Manager, KSA, at Smartmessage. They deliberated on how banking and financial institutions are evolving and their adaptation to Digital Disruption in an efficiently AGILE and digital way.
Furthermore, the FinnovexMiddle East Awards took place on the sidelines of the first half of the event to recognize and appreciate the effort of over 10 individuals, institutions, and service providers within the field of the Banking and Financial Services Industry. The Awards seek to honor the pioneers and visionaries who have transformed the overall banking and financial services industry.
Finnovex Awards Winners include:
EXCELLENCE IN PAYMENTS –Magnati
EXCELLENCE IN MOBILE BANKING– Bank Al Bilad
EXCELLENCE IN NEOBANK– Mashreq
EXCELLENCE IN ISLAMIC BANKING– Dubai Islamic Bank
EXCELLENCE IN RETAIL BANKING – Commercial Bank of Dubai
EXCELLENCE IN DIGITAL ONBOARDING – Appway
DIGITAL PAYMENTS SOLUTION PROVIDER OF THE YEAR– SmartStream
EXCELLENCE IN DIGITAL BANKING- UAE– Emirates NBD
EXCELLENCE IN DIGITAL BANKING–KSA– Riyad Bank
EXCELLENCE IN EMERGING FINTECH– Skiply by RAKBANK
EXCELLENCE IN CUSTOMER EXPERIENCE ENHANCEMENT– Backbase
RISING STARTUP OF THE YEAR – Up for Jobs
OUTSTANDING CONTRIBUTION TO FINTECH SOLUTIONS INITIATIVES – Abaka
Finnovator Of the Year –Middle East– Frederic de Melker – Managing Director Personal Banking – RAKBANK UAE.
Finfluencer of the Year-Amit Malhotra, General Manager- Personal Banking Group, Commercial Bank of Dubai.
CEO of the Year – Massimo Falcioni, Chief Executive Officer, Etihad Credit Insurance (ECI).
OUTSTANDING CONTRIBUTION TO STRATEGIC NATIONAL DEVELOPMENT INITIATIVES – Dr. Zerak Saleh, Chief Operating Officer Finance, Saudi British Bank, Saudi Arabia.
CDO The Year – Ali Ghuloom, Head of Digitization and Projects Management at National Bank of Bahrain.
CIO of the Year – Dr. Joseph George, CIO-Head of Information Systems & Technology, National Bank of Fujairah, UAE.
CISO of the Year – Mohammed Ahmed Al Doseri, Chief Information Security Officer, Tasheel Finance, Saudi Arabia.
CISO of the Year – UAE – IllyasKooliyankal, Chief Information Security Officer, Abu Dhabi Islamic Bank, UAE.
CTO of the year – Ellis Wang, Senior Executive Vice President, Group Head of Technology, Transformation and Information, Mashreq Bank.
CMO of the year – Caroline Bertrand, Chief Marketing, Digital and Customer Experience Officer, AXA Gulf, UAE.
Digital Personality of The Year – Olivier Crespin, Chief Executive Officer, Zand, UAE.
Finnovex is excellently dedicated to examining the Future of Financial Services on how disruptive innovations are reshaping the way they are structured, made available, and consumed.
The Finnovex Global series, which is organized byExibex, examines the prospects of the overall Financial Services industryand how disruptive innovations are reshaping the way they are structured, provisioned, and consumed.
The Finnovex series of global Summits highlights thought leadership on cutting-edge issues with long-term implications to the industry and lays a concrete foundation for multi-stakeholder dialogues that explores the potential of these innovations to transform the overall financial ecosystem as well as the risks and opportunities that could emerge from shifts in the way financial services are designed, delivered and used in the future.
For more information on the Finnovex Summit editions coming up globally within the West African region in 2021, visit the official Finnovex website.
Disclaimer
All the information contained on our website is published in good faith and for general information purposes only. Any action the reader takes upon the information found on our website is strictly at their own risk.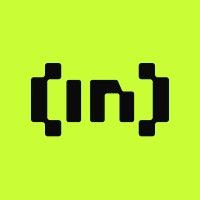 BeInCrypto Team comprises a diverse group of experienced journalists, analysts, and crypto enthusiasts dedicated to delivering the latest news, insights, and analyses in the...
BeInCrypto Team comprises a diverse group of experienced journalists, analysts, and crypto enthusiasts dedicated to delivering the latest news, insights, and analyses in the...
READ FULL BIO
Sponsored Sponsored