An
initial coin offering
(
ICO
) was held for this coin in 2016. On July 14, 2016, BitConnect LTD was incorporated as a private limited company by the Registrar of Companies for England and Wales. An ICO for BCC began on Nov 15, 2016, and ended 46 days later. 4.8 million BCC was sold for over 467 bitcoins. A
First Gazette Notice
was issued to BitConnect several months later, which read:
Unless cause is shown to the contrary, at the expiration of 2 months from [July 11, 2017], BITCONNECT LTD will be struck off the register and the company will be dissolved.
Despite the threat of dissolution, the
FBI
states that BitConnect's market capitalization was valued at over $2.5 billion by the middle of Dec 2017. Dissolution of the company in England and Wales was finalized on Mar 3, 2018.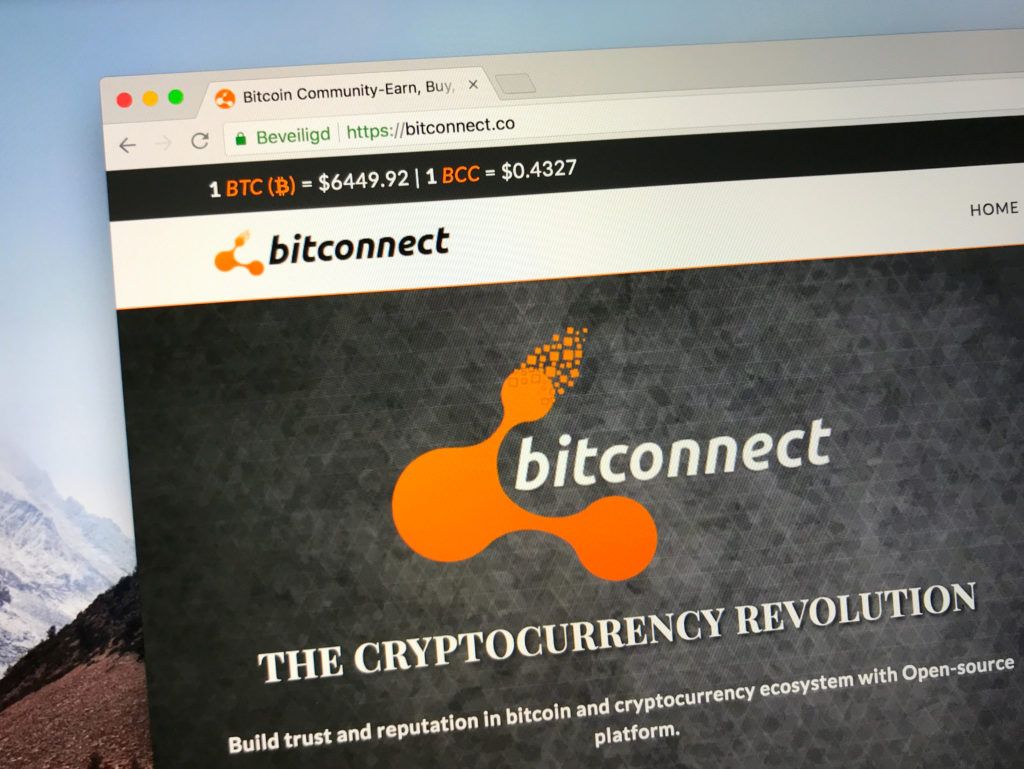 Problems in the United States
On Jan 3, 2018, the Texas State Securities Board classified BitConnect as a Ponzi scheme. A cease and desist order was issued that prohibited BitConnect from operating in the state. A similar order was issued by the North Carolina Secretary of State eight days later. BitConnect announced that it would be shutting down its exchange on Jan 16, 2018. Its assets were temporarily frozen on Jan 31 when a Chief District judge in the Western District of Kentucky filed a restraining order against the company. The order was issued in response to a class action lawsuit filed by Brian Paige on behalf of those who had invested into the BCC ICO. Similar lawsuits were filed throughout other courts in America over the next several months. On Oct 18, 2018, over a dozen suits were brought together in a single Amended Consolidated Class Action against BitConnect LTD and associated entities. This was filed in the U.S. District Court in the Southern District of Florida, West Palm Beach Division. As of yet, the case has yet to be resolved.
The FBI is seeking victims in a Bitconnect investigation https://t.co/qbAQE3Cjig

— Neeraj K. 🫂rawal (@NeerajKA) February 20, 2019
Criminal Charges?
All of the current cases against BitConnect are civil cases. No criminal charges have been filed against the company. However, the FBI has announced that it is seeking victims who invested into BCC and issued a questionnaire in an apparent effort to gather information from those affected. The first question asks whether or not the respondent had been directly contacted by the FBI regarding BitConnect. This suggests that the FBI investigation has been ongoing for some time and that victims may have already been contacted. Infamous BitConnect promoter Trevon James states that the FBI contacted him as early as Mar 5, 2018.
Do you think that criminal charges will be charged against BitConnect and those involved in this scam? Did you lose money when BitConnect collapsed? Let us know in the comments below! 
Disclaimer
All the information contained on our website is published in good faith and for general information purposes only. Any action the reader takes upon the information found on our website is strictly at their own risk.