Late Sunday evening the U.S. Senate released over 2,000 pages of a new bi-partisan bill. The bill sets the stage for new infrastructure around the ever-growing world of crypto. While on one hand there is little mention of further IRS encroachment, there is also an increase of reporting for crypto exchanges or "brokers."
The bill is still pending, however given the recent and vocal anti-crypto remarks from high ranking Senator Elizabeth Warren it seems to have support. The proposed laws would come into effect in 2023, which gives ample time for push backs and the crypto community to pivot its needs.
New Rules for Exchanges
So what exactly does this bill entail?
First, it does not specifically mention "cryptocurrencies" or "bitcoin" or anything of the like. Instead, the entire world of crypto finds itself under "digital assets." Under the section, "Title Vi—Other Provisions" section 80603, "Information reporting for brokers and digital assets" is where the new information on exchanges is found. 
Individuals don't need to hold their breath. However, exchanges and formally recognized brokers should prepare for changes. Those applicable will need to file an information return reporting their transactions. This is for any type of digital asset handled by exchanges or formal brokers. The bill defines digital assets as, "any digital representation of value which is recorded on a cryptographically secured distributed ledger or any similar technology as specified by the Secretary."
In other words cryptocurrencies and other digital representations or stores of value.
Unlike a traditional tax return, information reporting is more involved and complex. If the bill is passed crypto exchanges will have an increased amount of requirements to hit when reporting annually to the IRS. This will make it harder for any discrepancies to appear in crypto tax collecting.
This means a lot more work and red tape for exchanges. While digital currency holders don't need to do anything, it does up the vigilance necessary when reporting all of their crypto transactions.
High Penalties on the Horizon
As a result of not correctly reporting, according to the newly proposed bill, exchanges should expect costly multi-part penalties. Not only are the penalties costly, they are anticipated to be difficult to contest in a court of law.
Section 6721, allows the IRS to penalize for the failure to file an information return, while the following section, 6722, allows for the IRS to penalize for the failure to give the payee correct information. Each return would garner a penalty of $250.
However, one catch is that if the IRS determines failure as an "intentional disregard." It reserve the right to increase the penalty. Days before the release of the preliminary bill officials in the U.S. commented on the role of crypto taxes to finance said bill. 
For now, the bill is still preliminary. In its current state there is no language which specifically excludes miners from these new, rigid reporting requirements . There is also no mention of decentralized exchanges to follow the potential new rules.
As the U.S. strengthens its grip on the world of crypto, it is to be seen if DeFi will become the new norm for those seeking to operate outside of stringent regulations.
Disclaimer
In adherence to the Trust Project guidelines, BeInCrypto is committed to unbiased, transparent reporting. This news article aims to provide accurate, timely information. However, readers are advised to verify facts independently and consult with a professional before making any decisions based on this content.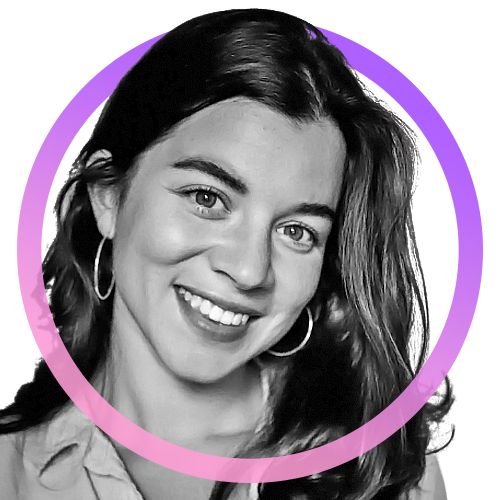 Savannah Fortis is a multimedia journalist covering stories at the intersection culture, international relations, and technology. Through her travels she was introduced to the...
Savannah Fortis is a multimedia journalist covering stories at the intersection culture, international relations, and technology. Through her travels she was introduced to the...
READ FULL BIO
Sponsored Sponsored