Nümi, a metaverse platform that allows thought-leaders, innovators and gamers to give shape to their digital reality, is on the verge of rolling out in South Korea.
The Nümi project initially drew global attention when it became the recipient of a $20M investment from the Venom Ventures Fund, a fund started by the Venom Foundation to invest in blockchain projects and web3 apps. The Korean launch is the first step in a strategy to establish Nümi as one of the leading global metaverse projects.
The design of the platform is unique, with users able to enjoy a one-of-its-kind anime-styled digital world in which they have the power to create, modify and contribute to their metaverse experience. Users will each be given a digital avatar and have the ability to customize lands, apartments and outfits in the game.
The metaverse, which will be accessible via VR, desktop, the web and mobile devices, is backed by an NFT-based economy, which will give users the ability to trade their in-game assets and reap rewards for their progress and achievements.
After a remarkably successful launch on the Venom testnet, Nümi will make its official Korean launch on Everscale, the TVM network off of which Venom was built. As a 5th-generation blockchain, Everscale has made a name for itself thanks to its scaling ability.
Thanks in large part to its novel dynamic sharding mechanism, the network is able to adapt to any workload, regardless of the size, without it affecting network operations. The strength of Everscale's underlying technology has seen the network enter into a partnership with the burgeoning Venom blockchain, with Venom using Everscale's tech to build its own network.

South Korea was selected as the site for Nümi's first launch due to the immense interest in metaverse projects in the region. To prepare for the launch, the entire platform has been localized into Korean, and a campaign has been designed to ensure that the platform will reach as many Koreans as possible.
Koreans will be able to access the platform by using Ever Wallet, the native wallet of the Everscale network, which will open the door for them to enjoy the numerous financial offerings that network has.
Regarding the Korean launch, Nümi's CEO and Founder, Victor Tumasov shared the following:

Our launch in Korean is a huge event, in which the doors will open and users will get their first taste of everything that is possible in this new world. We couldn't be happier to have this happen in Korea and can't wait to see what our Korean users will add to the metaverse.
Everscale's Korean Representative, ​​Moon Young Lee also added:

Nümi is one of the most exciting metaverse projects coming to market and we couldn't be happier that it is launching on Everscale in Korea. Everscale has been making a lot of inroads here and this is only going to further our progress and introduce more Koreans to all of the great possibilities waiting for them on Everscale.
About Nümi
Nümi is an anime-styled metaverse project that gives its users the opportunity to create, customize and contribute to their digital reality experience. In the Numi ecosystem, millions of users will have the opportunity to create, play, tell stories, chat and enjoy.
Numi is part of the global immersive gaming community and creates an entertainment ecosystem for virtual reality users, influencers and creators around the world, where they can all tell stories and be recognized by the community.
About Everscale
Powered by an infinite sharding mechanism, Everscale adapts to any workload it is tasked with, without the size of the load affecting transaction times or processing fees. This makes it the ideal blockchain for hosting CBDCs and other load-intensive projects.
Over the past two years, Everscale has emerged as one of the biggest blockchains in Asia, with a thriving communitiy and robust ecosystem of DeFi platforms. The network is currently rolling out an Indonesian campaign which will see it integrate itself with the Indonesian economy and open new doors for Indonesians into the world of DeFi and cryptocurrency.
Disclaimer
This article contains a press release provided by an external source and may not necessarily reflect the views or opinions of BeInCrypto. In compliance with the Trust Project guidelines, BeInCrypto remains committed to transparent and unbiased reporting. Readers are advised to verify information independently and consult with a professional before making decisions based on this press release content.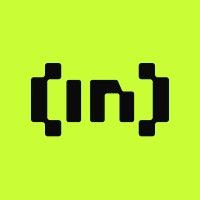 BeInCrypto Team comprises a diverse group of experienced journalists, analysts, and crypto enthusiasts dedicated to delivering the latest news, insights, and analyses in the...
BeInCrypto Team comprises a diverse group of experienced journalists, analysts, and crypto enthusiasts dedicated to delivering the latest news, insights, and analyses in the...
READ FULL BIO
Sponsored Sponsored