Ethernity CLOUD is a decentralized cloud computing platform promising high security, data confidentiality, and high availability.
It's one of the first-of-its-kind initiatives that aim to leverage blockchain technology to address the follies of legacy cloud computing networks.
Additionally, Ethernity Cloud also brings network participants a practical way to earn passive income with minimal investment.
But, before we delve into the specifics, let's start this review with an overview of Ethernity CLOUD and the advantages it claims to bring along to its user base.
Ethernity CLOUD: Cloud computing on blockchain
Ethernity CLOUD will deploy a unique business model wherein network participants can earn steady and sizable income by renting out their unused hardware to users in need of cloud computing services.
That also means the platform envisions two distinct types of users:
Customers in search of a reliable and secure suite of cloud computing services.
Service providers (called 'node operators') who can rent out their hardware to the decentralized cloud computing platform.
Due to this unique setup, Ethernity CLOUD could eliminate the role of the middleman played by conventional cloud computing companies. Instead, the platform relies on a smart contract to decentralized services.
Users' software and data run inside Ethernity CLOUD nodes according to the smart contract. These nodes are location-agnostic, self-replicating, and constantly spawning in random locations on the internet.
With this meticulously planned infrastructure, the Ethernity CLOUD team aims to ensure data confidentiality and data sovereignty to its user base in all aspects.
Overall, the team overseeing the project is focused on building a comprehensive ecosystem that offers:
Confidential computing solutions
Data security and integrity
Continuous availability.
Most importantly, Ethernity CLOUD plans to resolve current industry problems such as insider threats and questionable security measures."
The Ethernity CLOUD ecosystem
Ethernity CLOUD offers a very balanced combination of performance and scalability. The overall quality of its services is on par with industry giants. What sets Ethernity CLOUD apart is data confidentiality, data integrity, and continuous availability.
Ethernity CLOUD provides blockchain infrastructure for participants to run cloud computing software on a decentralized platform or to monetize their unused computing power.
It also promises to incentivize decentralized cloud applications developers, by rewarding them every time that their application is used within the ecosystem.
This is a step in the right direction for any developer to join the effort to expand decentralized cloud computing by integrating existing cloud applications into the ecosystem.
Service Offering
Data confidentiality
The insider threat in cloud computing has been an ever-present problem. Individuals within the organization are able to access high-level user data seamlessly.
Ethernity CLOUD aims to eliminate insider threats by deploying a sophisticated layer-2 solution. The Ethernity CLOUD team ensures that secure encryption and hashing algorithms are utilized to secure data confidentiality.
Right from the start, the Ethernity CLOUD team's main focus has been on building a trustless business model.
Availability
Most cloud computing companies are usually unable to keep 100% uptime and availability. The quality of these centralized services depends on multiple variables. These include the physical location of data centers, hardware capabilities, and other logistics.
Ethernity CLOUD has the potential to eradicate these problems.
Performance
Ethernity CLOUD has a comprehensive feedback system. Buyers are able to rate their service experience from sellers. This ensures the service providers are always motivated to perform at their best.
The presale of the ETNY token
The presale of ETNY, the homegrown asset on the Ethernity CLOUD ecosystem took place in June 2021. Judging by the community feedback, the presale was a success. During the presale, the minimum package was priced at $5,000 USD. Less than 25 hours later the available 53 million ETNY tokens were sold off raising a total of $200,000 USD.
One could argue that those numbers are indicative of the market demand for a secure, confidential, and highly available cloud computing service.
Since the success of the presale in June, Ethernity CLOUD announced that they have secured partnerships with Bank of Memories and the Institute for Internet Security. In the meantime, Ethernity CLOUD also joined the Confidential Computing Consortium.
The Confidential Computing Consortium (CCC) works on bringing hardware vendors, cloud providers, and software developers to accelerate the adoption of Trusted Execution Environment technologies and standards.
Following the success of the presale, Ethernity CLOUD expects to see the same support for their Public Sale scheduled for Q3 2021.
In the meantime, the team is working towards making the project more accessible to users by designing versatile packages. Users are able to visit the Ethernity CLOUD website and fill out a form where they state how much they are able to commit to the project for the upcoming public sale.
Advantages of using Ethernity CLOUD
Users can enjoy the freedom of speech in an internet environment where censorship is becoming more prevalent.
The ecosystem can be used as a multipurpose online library, where books and literature will remain safe and untampered with.
They provide a competitive decentralized confidential computing service
Ethernity CLOUD guarantees continuous availability by avoiding single points of failure.
Ethernity CLOUD – a potential gamechanger?
The business model offered by Ethernity CLOUD is bound to become generally accepted, leading to mass adoption. Ethernity CLOUD will create a much-needed alternative to solve current industry problems by decentralizing cloud computing services.
Disclaimer
This article is sponsored content and does not represent the views or opinions of BeInCrypto. While we adhere to the Trust Project guidelines for unbiased and transparent reporting, this content is created by a third party and is intended for promotional purposes. Readers are advised to verify information independently and consult with a professional before making decisions based on this sponsored content.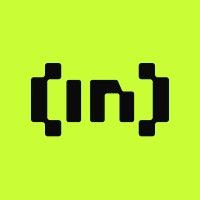 BeInCrypto Team comprises a diverse group of experienced journalists, analysts, and crypto enthusiasts dedicated to delivering the latest news, insights, and analyses in the...
BeInCrypto Team comprises a diverse group of experienced journalists, analysts, and crypto enthusiasts dedicated to delivering the latest news, insights, and analyses in the...
READ FULL BIO
Sponsored Sponsored