The hard fork was supposed to take place at block 7,080,000 and was expected to occur sometime between Jan 16 and 17. It has since been rescheduled until block 7,280,000 — which is expected to occur in late February. In Oct 2018, a similar postponement of the Constantinople hard fork was announced. This postponement, however, differed from the current delay in several ways. First, the delay proved a prediction false — but it did not delay a formally announced hard fork. Secondly, the price of ETH rose during the five days after the announced October postponement — while price dropped during the five day period after the announcement of the more recent delay.
Initial Price Losses on Jan 15
A potential
security
vulnerability was found within one of the expected updates by ChainSecurity not long before the hard fork. It was reported to the Ethereum Foundation (EF) at 3:09 AM Pacific Time (PT). Five hours later, the EF asked ChainSecurity to publicly disclose the vulnerability — which it did two minutes later (at 8:11 AM PT).
Ahead of the upcoming #Constantinople hardfork, please make sure that your contract doesn't become vulnerable to reentrancy attacks due to the lowered gas costs.

Great work by the @chain_security team: https://t.co/bKIVNQdY29

— Hubert Ritzdorf (@HRitzdorf) January 15, 2019
At 8:11 AM, the price of ETH opened at USD($)129.08 on Bitfinex. When the EF decided to delay the fork at 12:08 PM, the price had dropped to $128.23. Within 31 minutes, the price had dropped to $119.29, losing nearly 7 percent of its total value. The price subsequently began to rise before facing a small dip. By the time the Ethereum Foundation announced the delay across its communication channels and social media accounts at 1:30 PM, the price of ETH had risen to $121.55 — a gain of just over 1.5 percent. Shortly after, the price of ETH began to fall once again — reaching a low of $120.16 at 4:02 PM, before reversing its downward trend.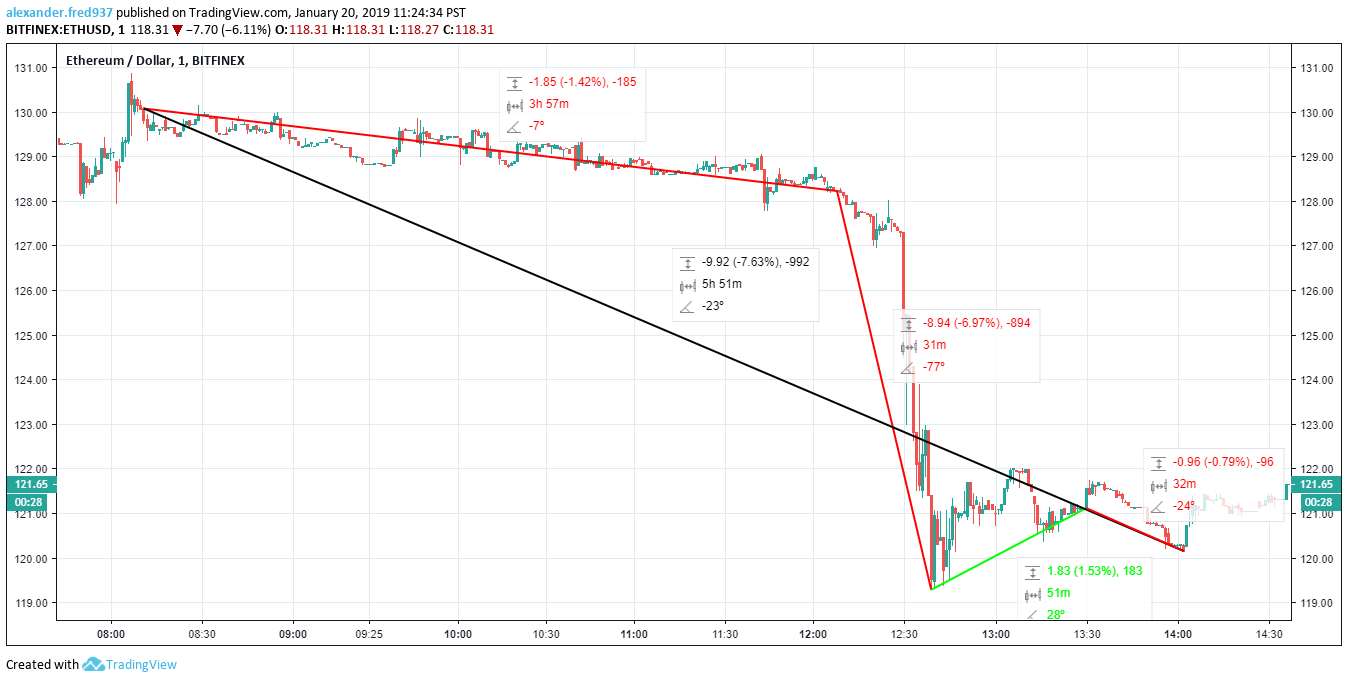 Five Day Losses
Over the next several five days, ETH experienced general
volatility
with several rises and dips. It climbed to a five day high of $132.36 during the early afternoon of Jan 19. Subsequently, ETH dropped in value — opening at $118.94 at 8:00 AM PT on Jan 20. ETH lost nearly 8 percent of its total value during the five-day period between Jan 15 and 20. It dropped from $129.08 to $118.94.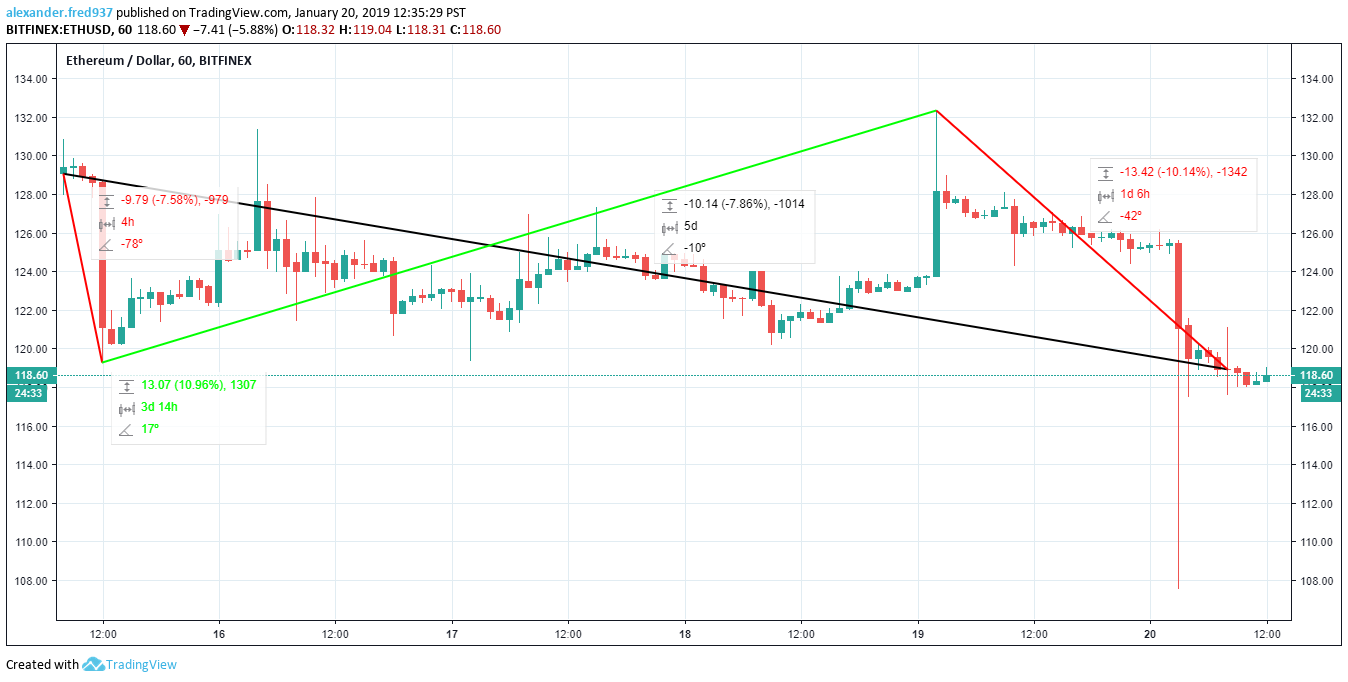 October Postponement
The current delay is the second postponement of Constantinople's release. In mid-October 2018, Hudson Jameson of the EF predicted that Constantinople would be released on the ETH mainnet approximately one month after Devcon 4. This conference took place between Oct 30 and Nov 2 of last year. This meant that a release between late Nov and early Dec seemed reasonable. The block at which the fork was expected to occur was never announced, however. With a definitive release lacking, Jameson appears to have been stating what he and the Ethereum Foundation hoped for. He did not state that a fork was to occur in 2018 — only that it was possible. Between 6:00 and 7:00 AM PT on Oct 19, 2018, the biweekly Ethereum Core Develops meeting was live-streamed. Toward the end of the meeting, it was predicted that the Constantinople hard fork would likely not occur until 2019. Hudson's prediction proved false. A later prediction was announced by the team developing the fork. However, no formal delay was announced until early Jan 2019. The hard fork was formally announced to occur at block 7,080,000. Block 7,080,000 was successfully reached on Jan 17. Because of the delay, the hard fork did not occur.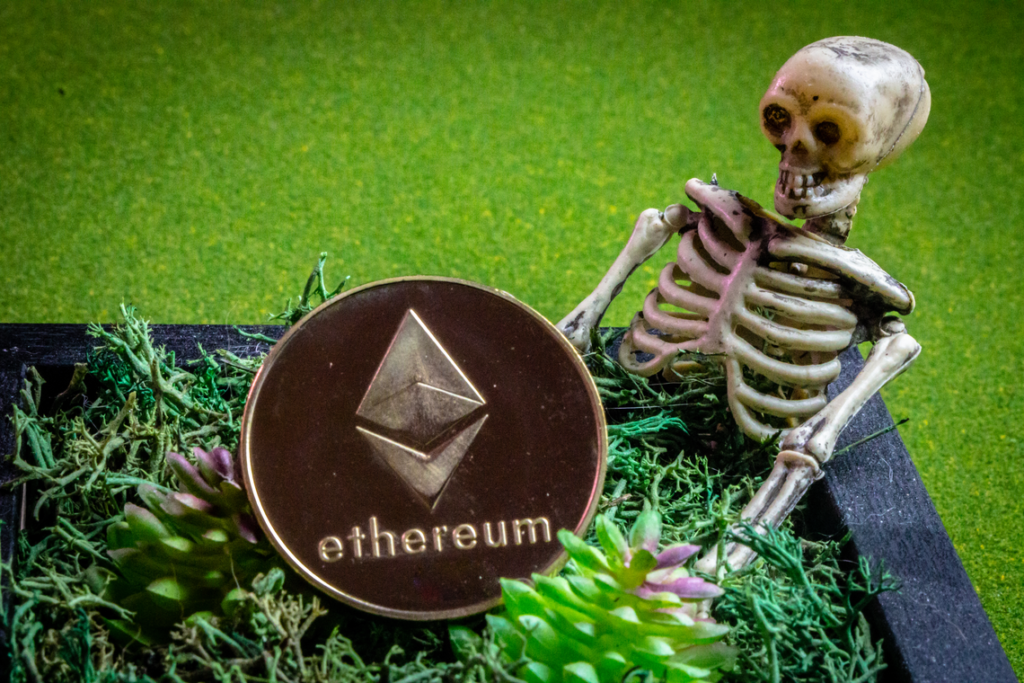 Five Day Price Fluctuations
Within twelve hours of the predicted postponement on Oct 19, 2018, the price of ETH dropped by just under one percent. 24 hours later, ETH reached a high of $212 for the five-day period. Over the next three and a half days, ETH decreased to $207.01. During the five-day period between Oct 19 and 24, ETH increased in value by about two-thirds of one percent.
Conclusion
Since the announced delay, ETH has announced a release date for Constantinople — likely in late February. Currently, the fork is expected to occur at block 7,280,000 — hopefully with a solution to the vulnerability exposed by ChainSecurity.
Do you think that Constantinople will be released in late February, as announced — or will there be another delay? Let us know in the comments below! 
Disclaimer
All the information contained on our website is published in good faith and for general information purposes only. Any action the reader takes upon the information found on our website is strictly at their own risk.