Are you a writer or editor looking to break through the Web3, DeFi and blockchain world? If so, let's talk.
Editorial Principles
We are a collaborative newsroom of talented journalists, writers and editors who discuss topics, trends, and hot news and organize the process of content creation.
Our mission
BeInCrypto is an unbiased news site that specializes in sharing the most accurate, up-to-date and trustworthy information so that our readers can make informed decisions.
The primary goal of BeInCrypto is to inject
transparency into an industry rife with
disingenuous reporting, unlabelled sponsored
articles, and paid news masquerading as
honest journalism.
The primary goal of BeInCrypto is to
inject transparency into an industry
rife with disingenuous reporting,
unlabelled sponsored articles, and
paid news masquerading as honest
journalism.
Currently, our international team is composed of nearly 80 collaborators, among journalists, writers, and editors, spread over 13 different countries, working on creating unique, accurate and transparent news for our audience.
We create news that are
Accurate
Unbiased
Transparent
Up-to-date
Trustworthy
Informative
Accessible
Reliable
for our audience
Editorial values
Acuracy

We utilize well-respected data providers and fact-check sources to bring you information that's updated daily across the pages of our site.

Objectivity

We provide all the facts and accurate figures to enable the reader to make their own decision. We are fair, honest, reliable and unbiased.

Informative

We ensure that each bit of information we share is clear, informative, accessible and easy to understand to all types of readers.
Trust Project
In 2021 BeInCrypto became officially the first crypto media publication to be recognized by the 'Trust Project' – a global non-profit organization that is helping to fight false information within the media.
In a world of social media, countless blogs, and opinions, this project brings clarity, insurance, and stability and wants to ensure you never read false news ever again.

BeInCrypto is among more than 250 news sites, including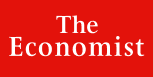 Our top writers
We're 200+ Satoshi fans divided into 10 different teams, spread across 60+ countries.
Let's work together
Do you think it's a match? If yes, let us know why we're the perfect fit.