The BeInCrypto Team
The team at BeInCrypto is comprised of some of the cryptocurrency and blockchain industry's best and brightest. Each team member adheres to a strict set of journalistic principles and ethics in order to provide readers with only the highest-quality content.
We also all have a passion for injecting transparency and honesty into the cryptocurrency space. As such, we actively seek to identify disingenuous reporting, fishy ICOs, exit scams, and other non-transparent actions in a space meant to provide transparency.
87 Employees From All Over The World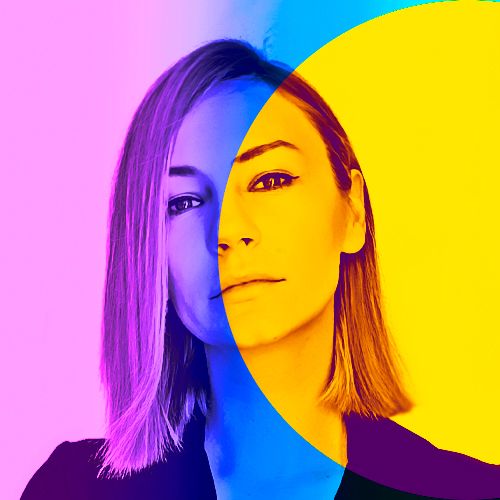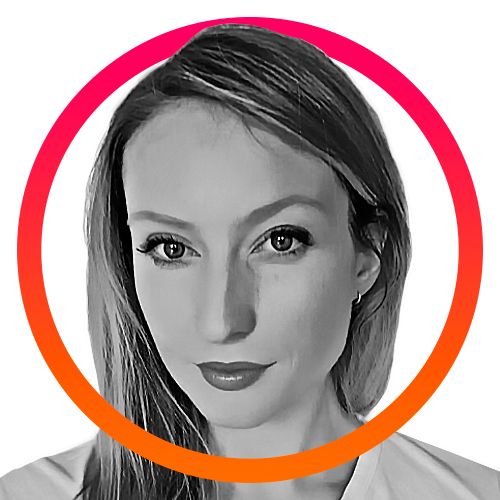 Jessica Lloyd
Global Business Development Manager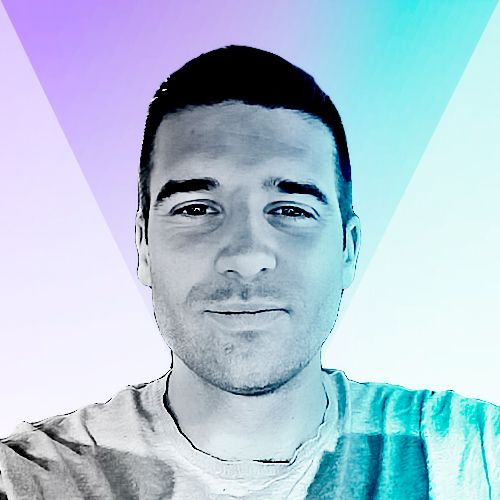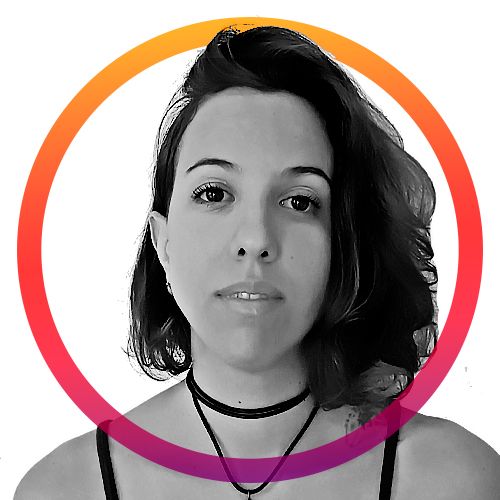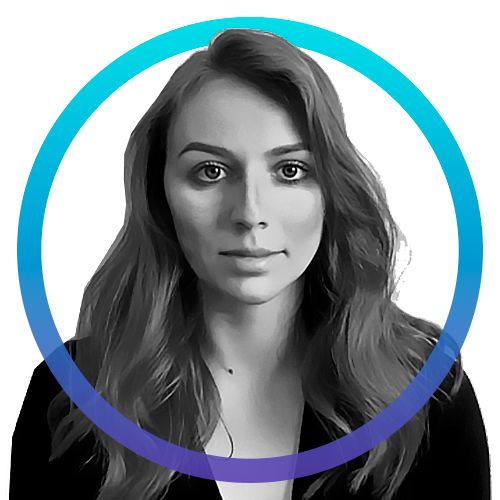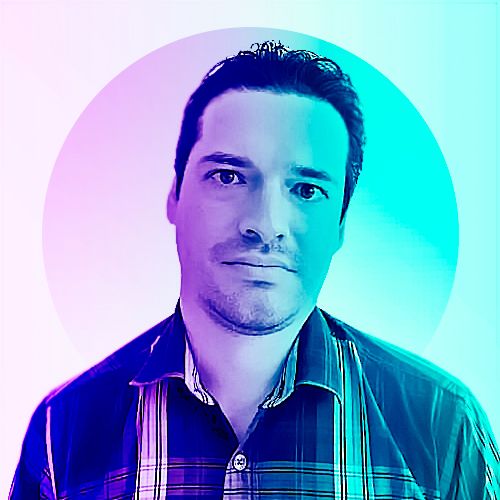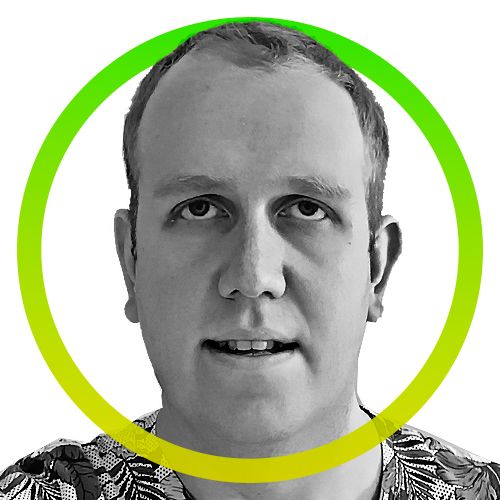 Kornel Gajewski
Translator
Célia Heléne Astrid Simon
Translator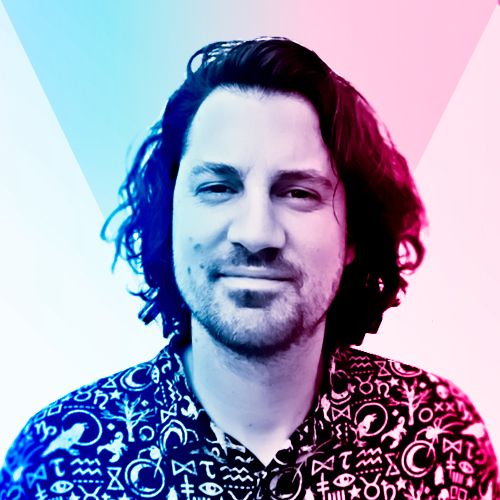 Daniel Ramirez Escudero
Editor in Chief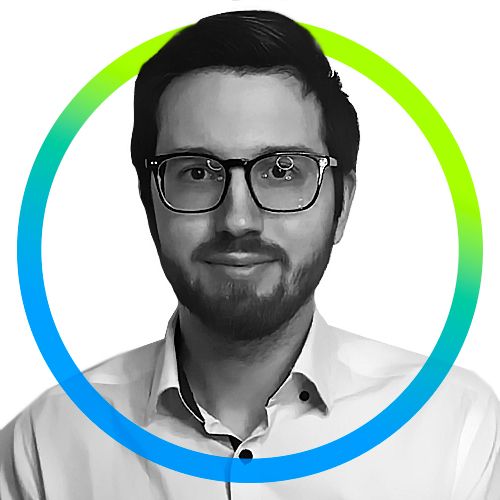 Francis Dufour
Editor in chief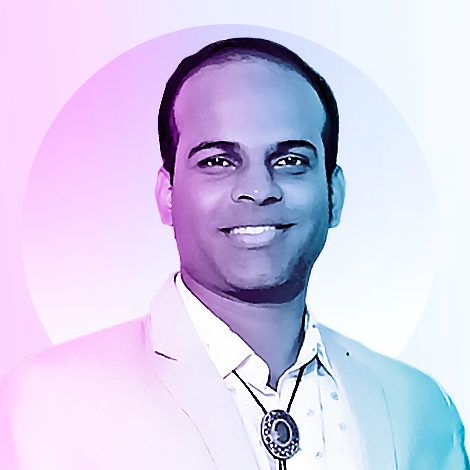 Rahul Nambiampurath
Writer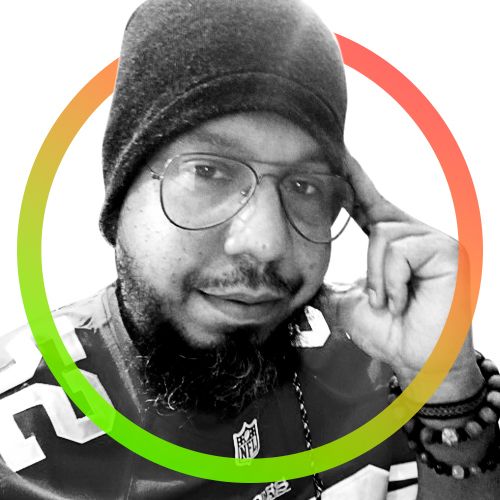 Luis Blanco
Editor, writer and translator.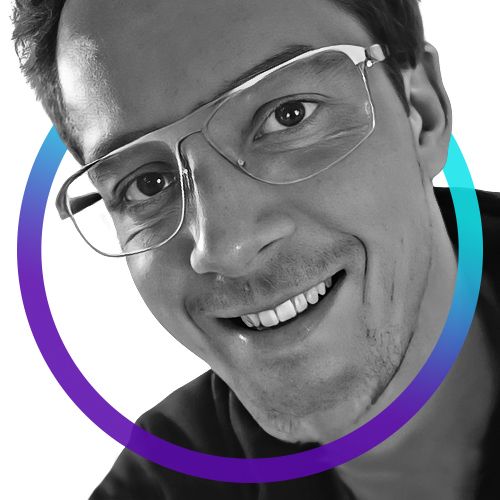 Nanok Bie
Global Editor in Chief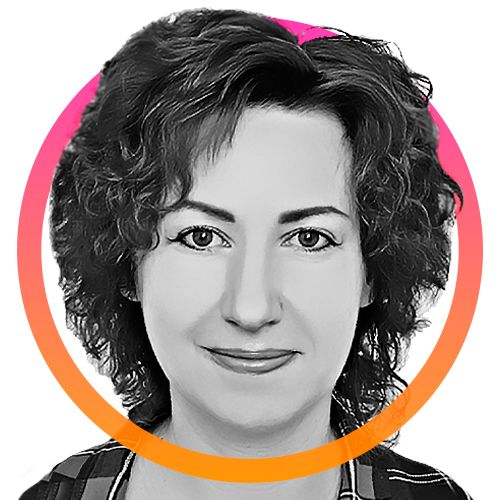 Natalia Soboleva
Translator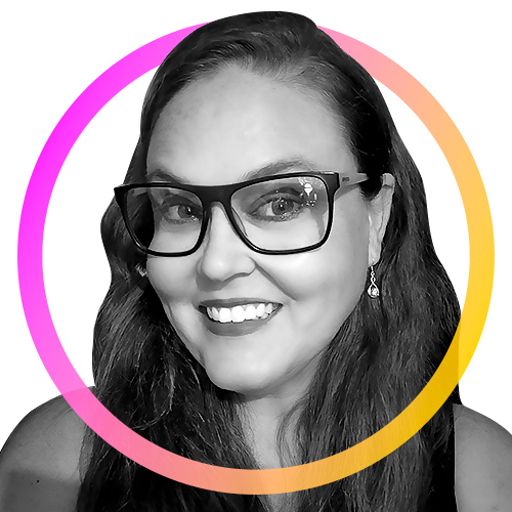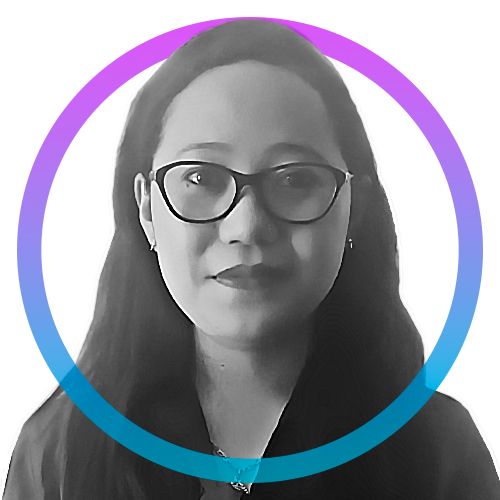 Shilpa Lama
Editor of Commercial and Partner Content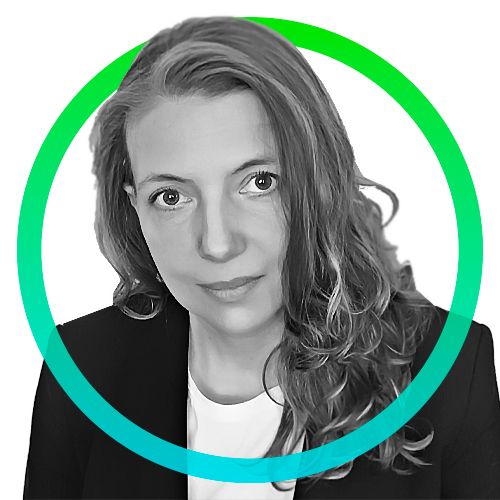 Tanya Chepkova
Editor in Chief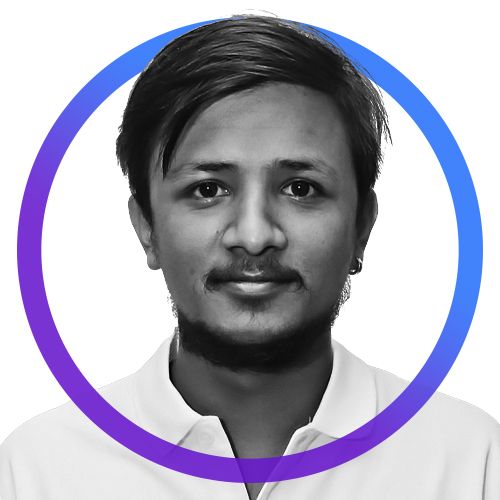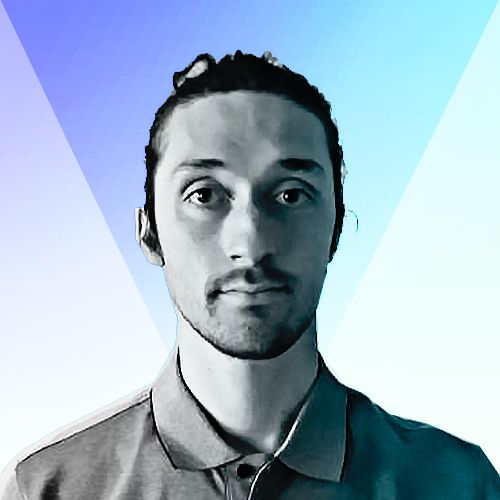 Valdrin Tahiri
Technical Analyst & Writer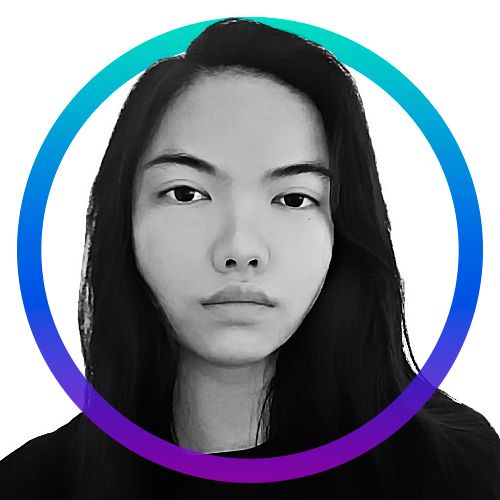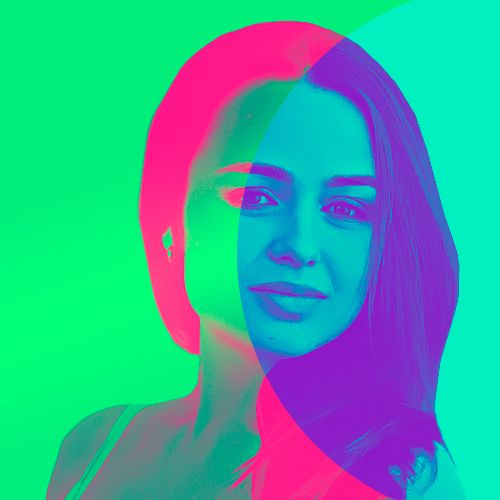 Anastasiya Gnetova
Designer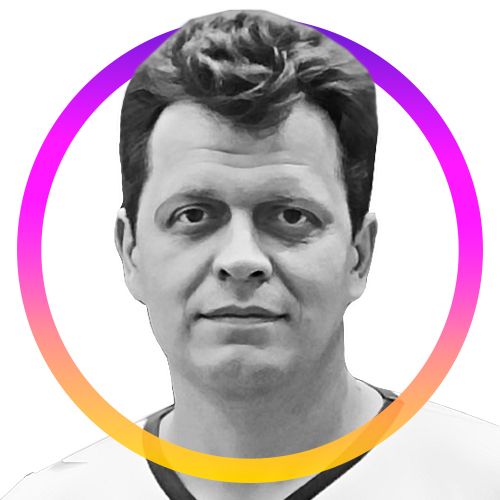 Volodymyr Denysiuk
Developer
Aleksandr Sukhachev
Developer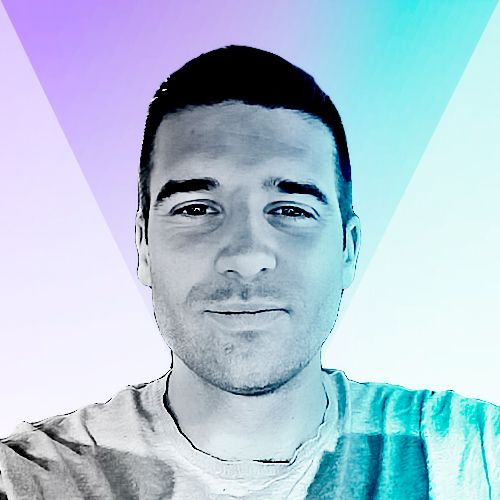 Heslei Oliveira
Social Media Manager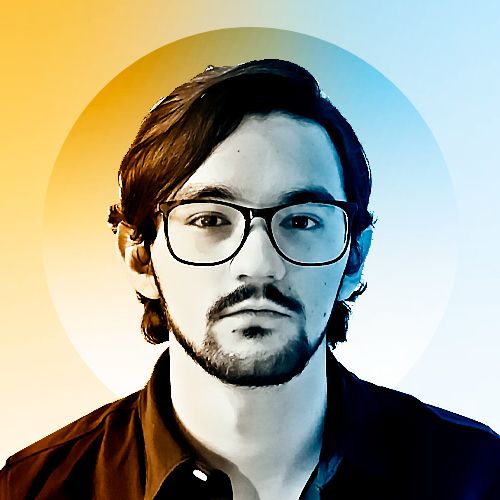 Fernando Fierro
Social Media Manager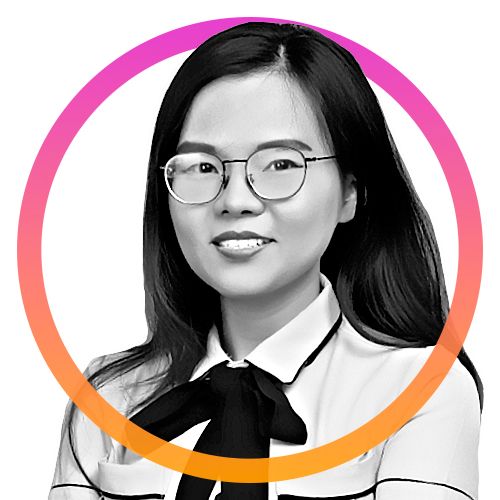 VI Vi
Editor & Social Media Manager
Our Employees
Everyone
Management
Editorial
Design
IT
Marketing
Management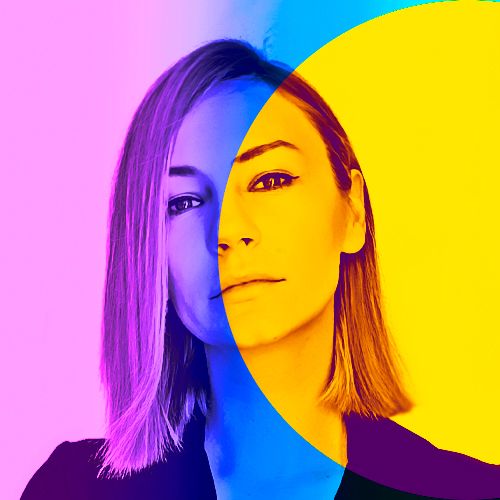 CEO
Alena Afanaseva
Alena Afanaseva is one of the co-founders, permanent leaders and motivators of the BeInCrypto team. As a well-known Russian Financial Analyst in the past and a former Managing Editor of 'Currency Speculator' Magazine, Alena is knowledgeable on all topics related to macroeconomics, monetary policy, fundamental analysis of financial assets (both crypto and traditional), the future of blockchain and the current state of crypto regulation in Eastern Europe and Middle Eastern countries. Furthermore, Alena's background allows her to share the experience and perception of online news media business and the strategies behind building a world-known multi-language crypto news outlet.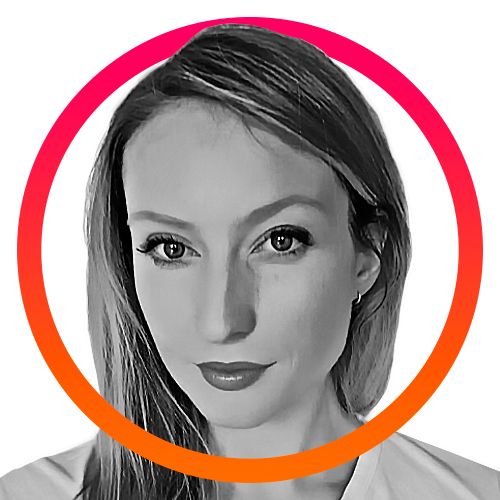 Global Business Development Manager
Jessica Lloyd
Jess graduated in the United Kingdom with a Biology degree and then spent several years managing communications for companies in the United Arab Emirates, Africa and South East Asia. She believes that bridging the education gap is a vital step in mainstream understanding of what emerging technologies can offer societies worldwide.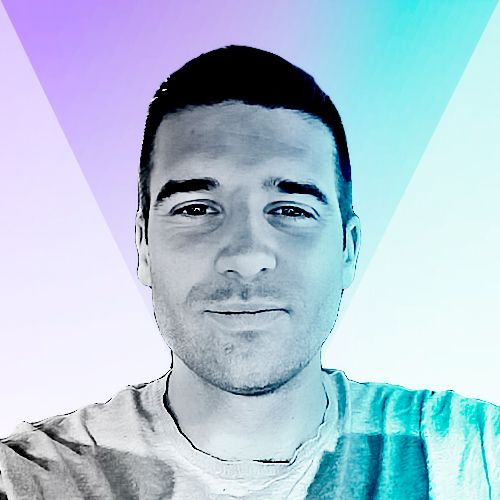 Chief Product Officer
D
Dani Polo is the Head of SEO at BeInCrypto.com. For over seven years, Daniel provided SEO for companies ranging from small businesses all the way up to Fortune 500 corporations. He is heavily focused on Fintech and Finance sector. Daniel earned his Bachelor of Science in Computer Science from Universitat Politècnica de Catalunya. He also has certifications from YCombinator Startup School, SEMRush and Hubspot. He's currently focused on machine learning and artificial intelligence.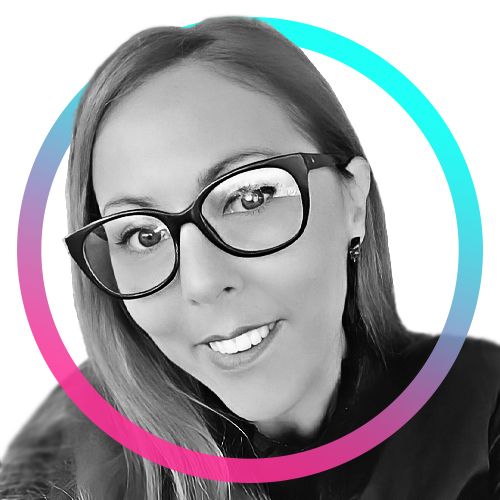 Happiness Director
Cátia Carina Ferreira Neno Amarantes Pereira
Born and raised in Portugal, now based in the United Kingdom. Cátia leads the full life-cycle recruitment at BeInCrypto.com. She lived in many different countries and speaks several languages together with her law background studies she ended up in Human Resources due to her passion to advocate for others. Cátia has an immense passion for blockchain technology and emerging technology.
Editorial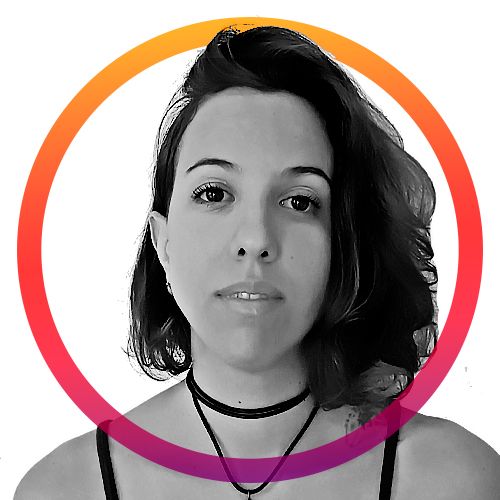 Writer
Airí Chaves
A fan of words, Airí discovered in content marketing the opportunity to combine her academic education with her passion for writing. Digital nomad for more than three years, she travels the world spreading the word about cryptocurrencies.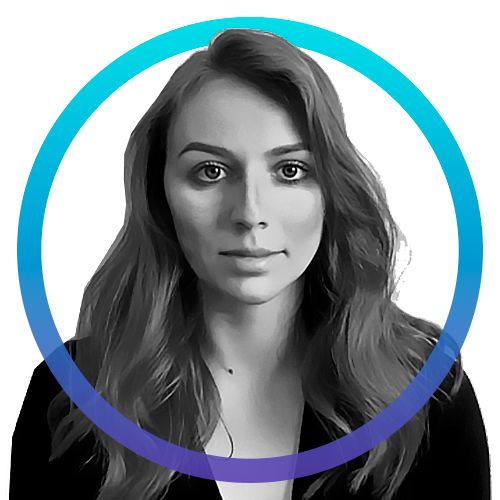 Writer
Jenya Likhodey
Jenya is a crypto enthusiast with more than five years of experience. She started as a writer in a Russian fintech-journal and then decided to concentrate on crypto and blockchain technology.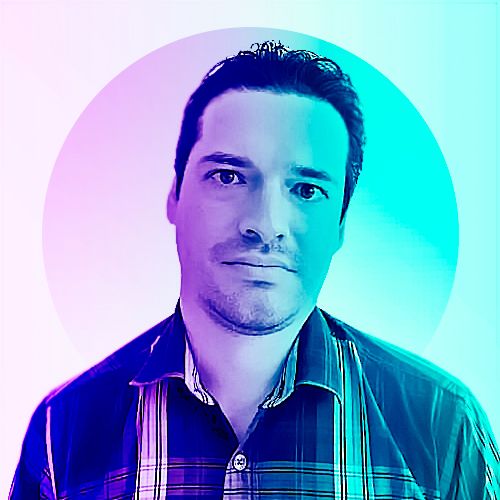 Writer
Jose Lanz
José Lanz is a Venezuelan lawyer, professor and writer with a background in economics, specializing in strategic planning. Lanz currently focuses on covering the world of cryptocurrencies, fintech and blockchain technologies. His work has appeared in several English-language publications. Before getting fully involved in this world, he used to write for several local Spanish-language publications on a variety of topics. Also, Lanz is a strong believer that chocolate is better than coffee.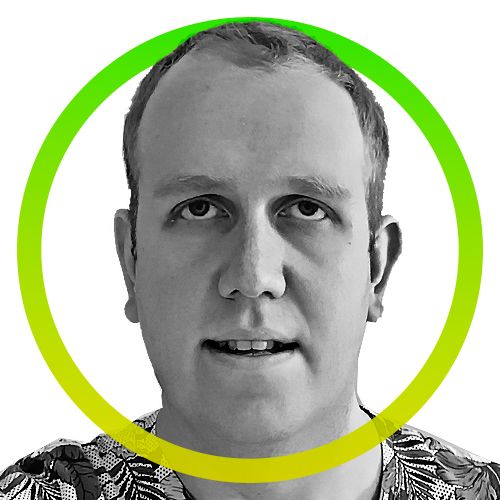 Translator
Kornel Gajewski
Having tried his luck in internet sales, Kornel moved on to other things. He is flient in English and provides translation services as a hobby. Professionally emerging fromthe health care business, he has a lot of experience in direct contact with people and their problems. He has been involved in cryptocurrencies since 2017.
Writer
Anderson Mendes
Anderson serves as a writer for BeInCrypto, covering news about the cryptomarket and the economy in general. He has also participated in projects related to crypto trading, news production and educational content. With a degree in Administration, he is currently pursuing a postgraduate degree in Investments and Blockchain at the EA Banking School.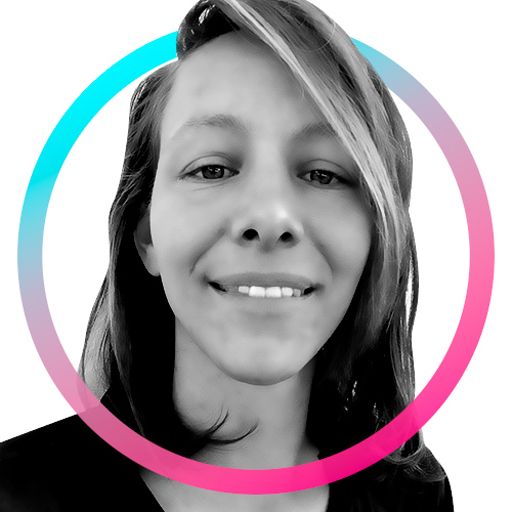 Editor in Chief
Alexandra Kons
Alex completed her Bachelor's Degree in Oriental and Asian Studies at the Friedrich Wilhelms University of Bonn, then studied German as a foreign language at the Goethe Institute and completed her Master's Degree in Arabic studies at the Free University of Berlin. She has been working as a crypto journalist since 2017.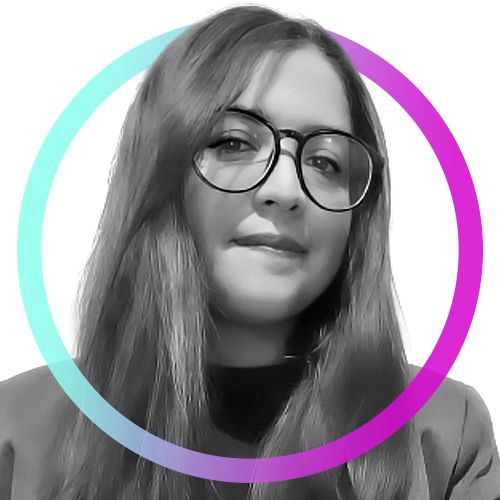 Spanish Writer
Ana Gabriela Ojeda
Ana Gabriela is a Venezuelan lawyer, specialist in Blockchain & Cryptoassets with double certification: INSEAD (France Business School) and University Of Michigan (USA).She´s the CEO of Legalrocks lawyers, the first venezuelan law firm Specialized in Blockchain & Fintech and Cryptoassets, where she´s a corporate advisor for several fintech companies in Latin America. Among them, cryptocurrency exchanges and NFT'S. Also been a speaker at numerous national and international events. She´s also an active member of the Venezuelan Institute of Technological Law (INVEDET) as well as the Peruvian Society of Law (SPD). Currently is an article writer for the web portal: www.BeInCrypto.com where she shares blockchain & cryptoassets news and content.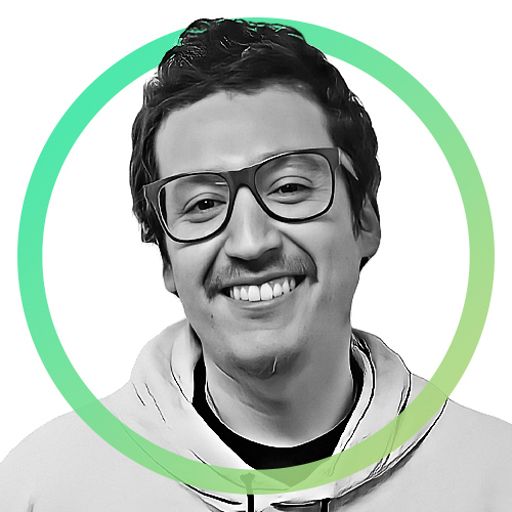 Writer
Andrés Peña
Periodista científico de Santiago de Chile. Con larga experiencia en la divulgación e inversionista de criptomonedas autodidacta. Busca empoderar a las personas a través de la información.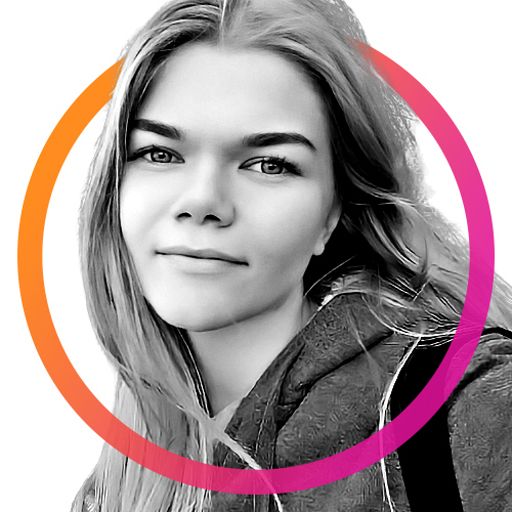 Account Manager
Alla Rudneva
Alla received her Bachelor's degree in Political Science with honors. Her journey and curiosity of the cryptographic technology, Fintech, DeFi began in 2021, while she taking several courses on Blockchain technology. She believes distributed ledger technology, decentralization, privacy will play a big role in our future society.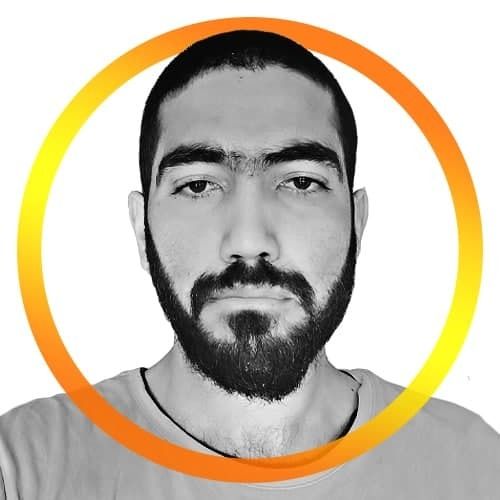 Writer
Bilgehan Tok
Bilgehan is based in Turkey. Since the launch of Bitcoin, Bilgehan has been investing in cryptocurrencies and blockchain technologies. He spends his time researching and producing content about their place in changing economic systems.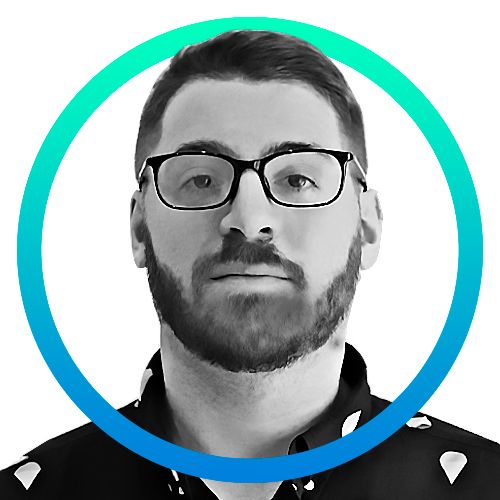 News Editor
Kyle Baird
Kyle migrated from the East Coast USA to South-East Asia after graduating from East Stroudsburg University. He began trading and writing about cryptocurrencies in 2016, and has been an avid investor in stocks and precious metals since his teens.
Translator
Célia Heléne Astrid Simon
Born and raised in France and now based in Guadalajara, Mexico, Célia is a qualified, sworn and general translator from English to French and from Spanish to French.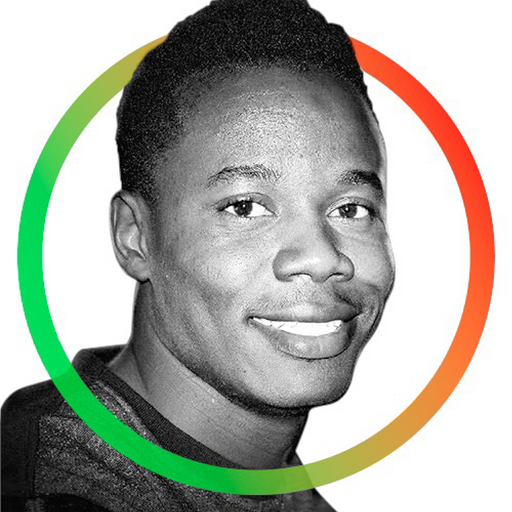 Writer
Chris Adede
Chris Adede is a content creator with an IT background. He specializes in cryptocurrencies, Fintech, and Blockchain. Chris has been writing and following the cryptocurrency space for several years, and he is enthusiastic about this new industry's potential to transform the world as we know it.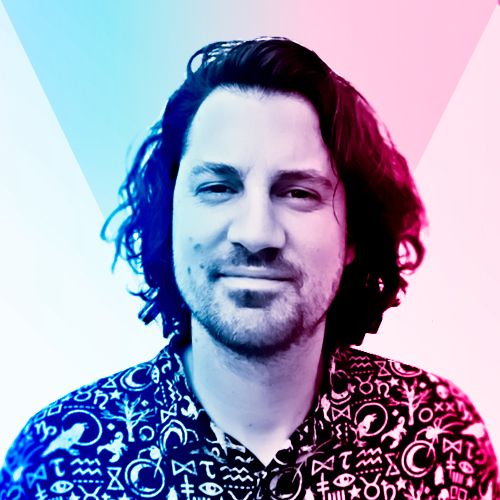 Editor in Chief
Daniel Ramirez Escudero
Freelance journalist and op-ed editor, former Editor-in-Chief at BeInCrypto ES. Crypto junky since 2017, a big fan of Satoshi Nakamoto's project. Spanish, although he has an international focus having lived since his childhood in London, Brussels, Santiago de Chile, Amsterdam, Barcelona, currently alternating base between Madrid and Palma de Mallorca. He has a degree in Audiovisual Communication and a Master in Web Design and Development. Loves to write, analyse and debate about the crypto ecosystem.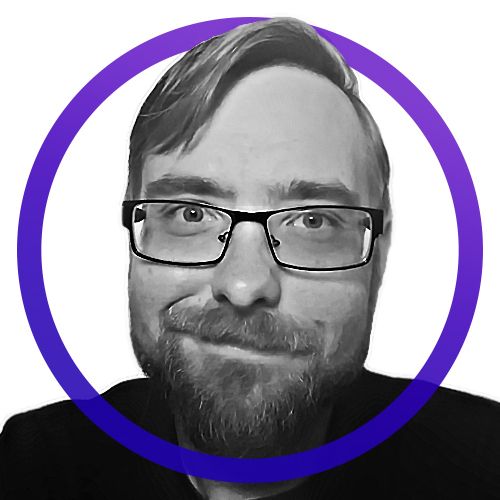 Video Creator
David Borman
David is a freelance writer with a specialty in technology and cryptocurrency. He has been writing his whole life, but professionally since 2018 and hopes to stay in the field forever. In addition to cryptocurrency, David follows politics, current events and financial news.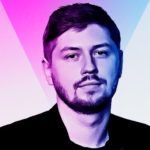 Writer
Denis Omelchenko
Denis has been in the crypto industry since 2016. He was involved in the development of such media startups as hype.codes, currency.com, iHodl.com and many more. He is focused on fact-checking and passionate on how crypto and blockchain technology can change the world.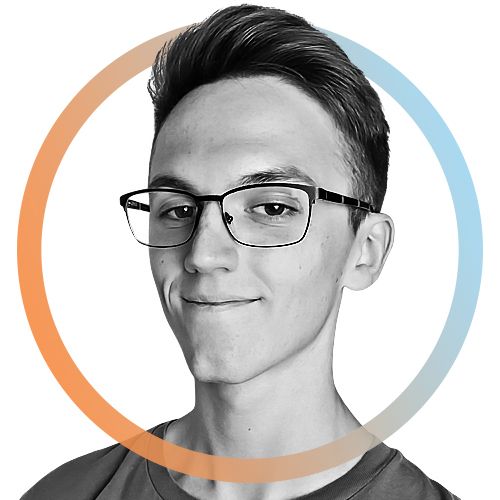 Dominik Juraszek
Dominik is from Poland, he is studying at Poznan University of Economics. Interested in technology, sport, and blockchain. He has been involved in cryptocurrencies since 2017. In Beincrypto he takes care of social media.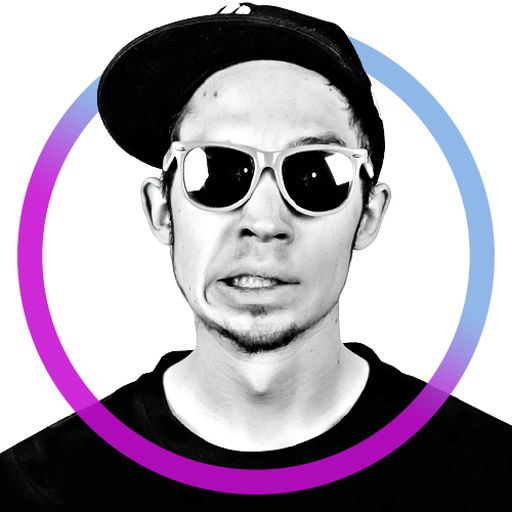 Translator
David Noetzel
David lives on the Canary Island of La Palma and works remotely as a self-employed Graphic Designer since almost 15 years. As a hobby he makes electronic music and released a few songs on various labels under the name of Hickup. Since 2020 he is now finally getting involved in the crypto space.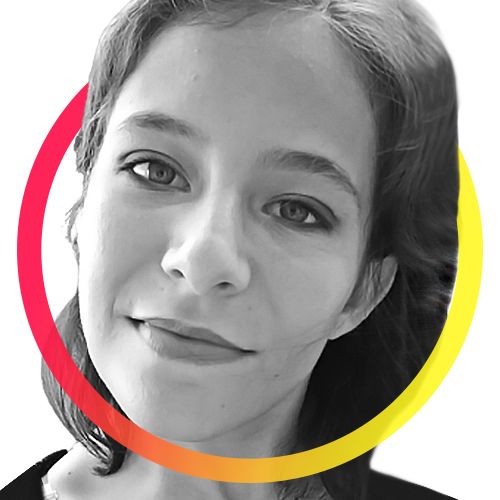 Translator
Deniz Nur Koken
Deniz is continuing her undergraduate education at the Middle East Technical University. She has been heavily influenced by blockchain technology and the applications of cryptocurrencies worldwide.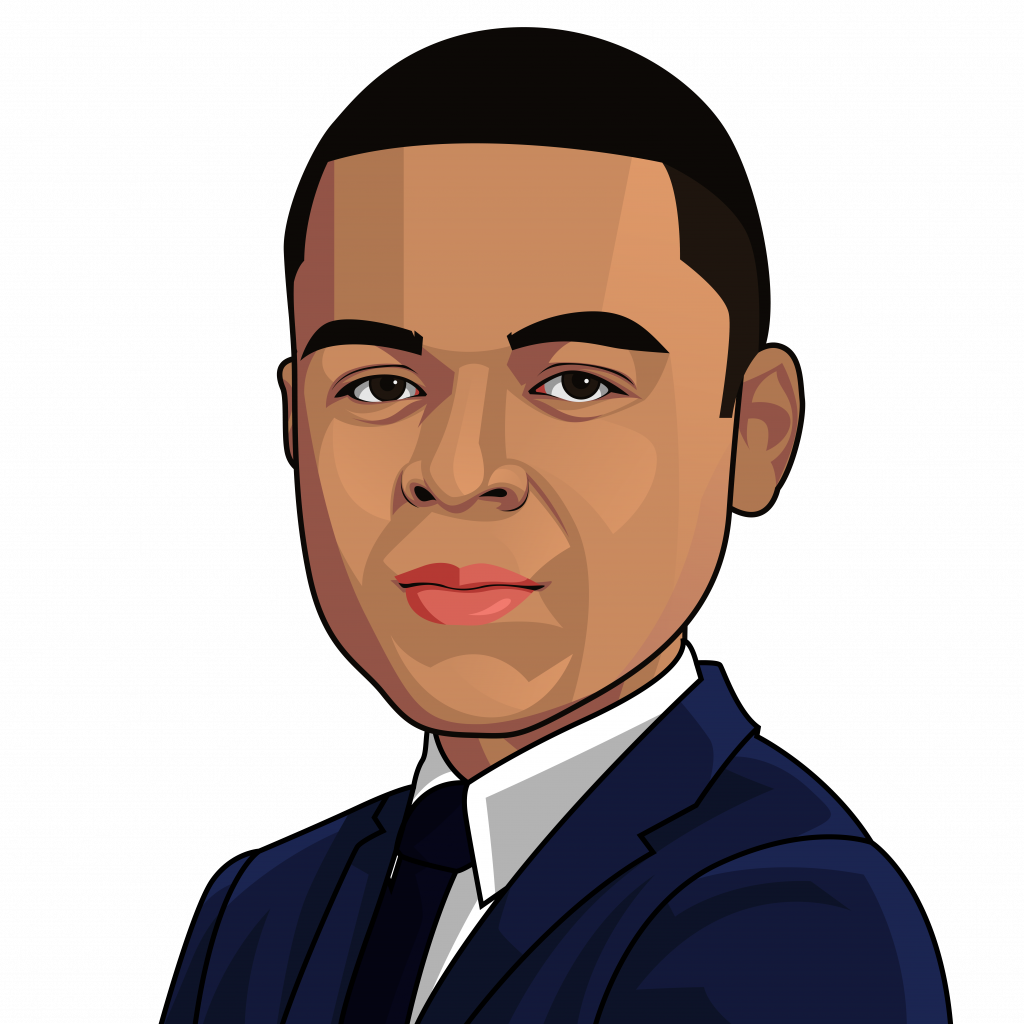 Writer
Fabien Collet
Fabien is passionate about the world of finance. He regularly writes and translates articles related to cryptocurrencies, blockchain, and political opinions on these topics. Holder of a thesis in the United States, he mainly focuses on crypto and blockchain news likely to be of interest to French readers.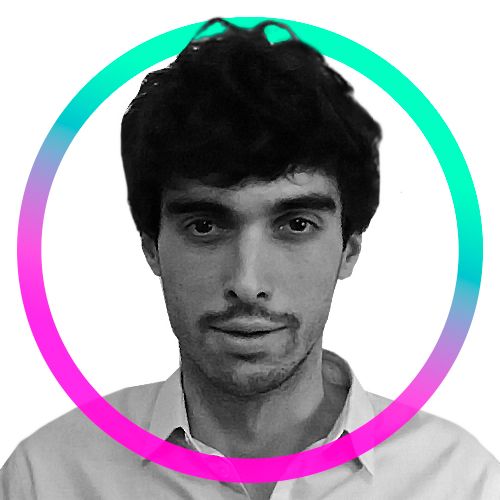 Author
Florent David
Florent is interested in crypto-anarchy and has been a crypto investor since 2017. He is a venture capital analyst, investment officer, and co-founder of a crypto fund. He studied Finance at Sorbonne University and Law at Paris 2 Assas University, plus entrepreneurship at ESSEC Business School. He co-founded Chainvest, one of Europe's first digital asset investment solutions.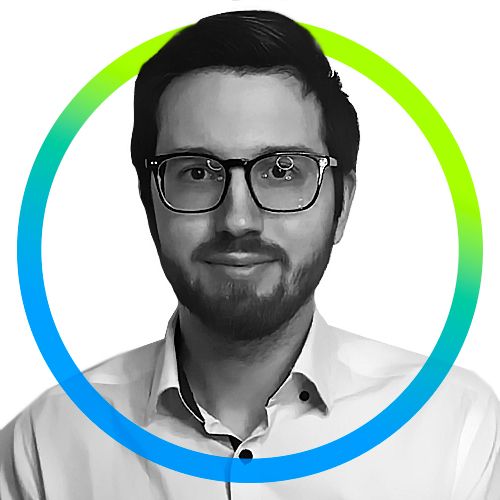 Editor in chief
Francis Dufour
Francis is highly-knowledgeable, versatile and tech-savvy being into crypto-economics and blockchain technology since 2012. He has previously worked for a cryptocurrency-based project as their community manager, as well as a financial advisor for the leading financial cooperative in Canada. Francis also has experience as a trader, investor and cryptocurrency miner.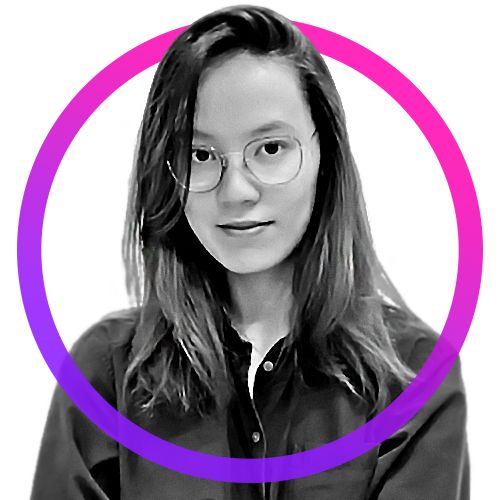 Writer
Pham Thu Yen
Pham is a Blockchain enthusiast based in Vietnam. She spent several years researching cryptocurrencies and the applications of Blockchain in South East Asia.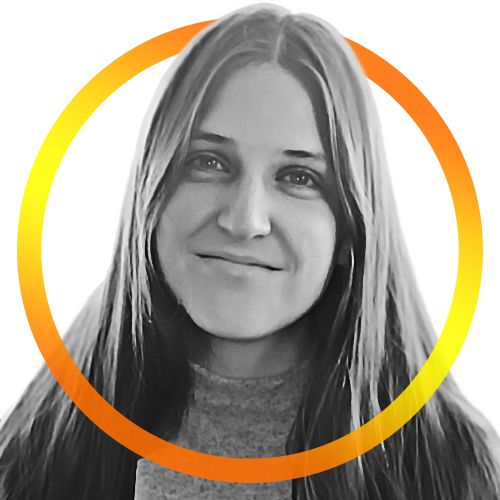 Commercial Content Editor
Imogen Searra
Imogen has two degrees in Corporate and Business Communication and over three years of work experience as a content writer, covering topics from tech to travel and hard news.
Editor in Chief
Jakub Dziadkowiec
PhD and an assistant professor at an international university in Lublin, Poland. Spent 10 years studying philosophy of nature and sport science. An author of 4 books and two dozens of scientific articles. Now, he is using his mind for the benefits of the cryptocommunity. Technical analysis enthusiast, Bitcoin warrior, and a strong supporter of the idea of decentralization. Duc in altum!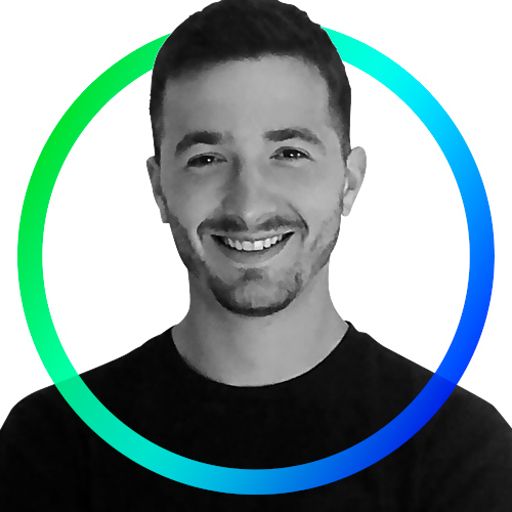 Global Business Development Manager Assistant
Levy Prata
Levy is a crypto enthusiast, originally from Brazil he has travelled throughout Europe to Spain, where he has now settled. Studying both civil engineering and business management, he has experience across a wide range of sectors in which he now utilises as an investor. From investing in stocks and real estate, he now brings his expertise to the world of cryptocurrency. He is a big believer in blockchain's potential, sharing his knowledge to further the movement.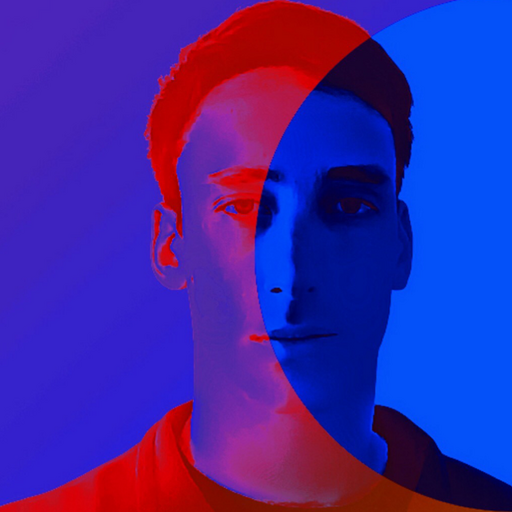 Partnership Manager
Jaime Ojeda
Currently finishing his degree in Economics and Finance, Jaime is captivated by blockchain technology and its potential for businesses and individuals. He currently focuses on crypto and blockchain education at Be[IN]Crypto exploring diverse ways to make the learning experience as engrossing as possible given the ever-growing thirst for knowledge for this industry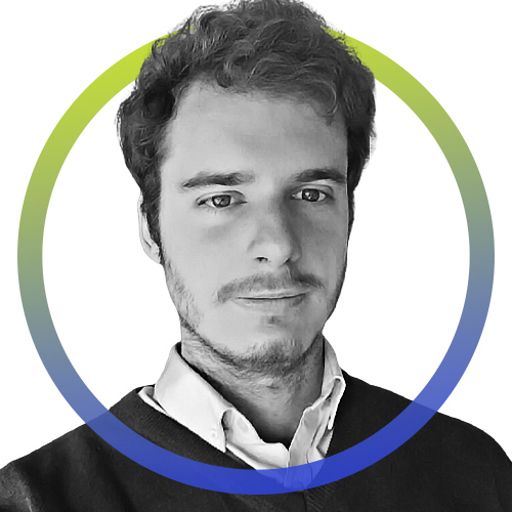 Juan Frers
Juan frers is an accountant and lawyer by the university of Buenos Aires. Currently PhD candidate in technology and law by the university of Buenos Aires. Professor on different universities on cryptocurrency and Fintech regulatory landscape.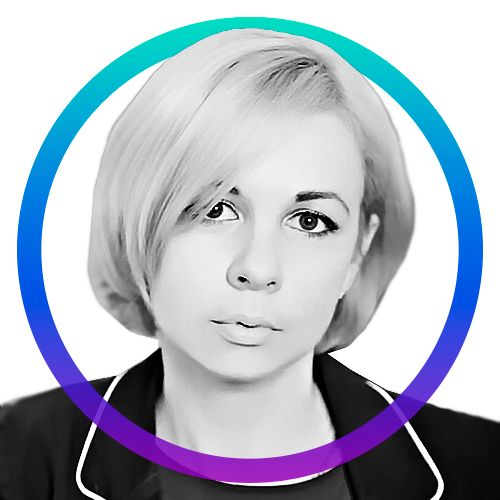 Writer
Karina Krupenchenkova
Karina has Degrees in Journalism, PR and international economics. She is a member of the National Union of Journalists of Ukraine, the International Association of Journalists, and is the author of books on communications. She has government awards for the development of journalism in Ukraine. She has been writing about cryptocurrencies for more than five years and is also the organizer of events dedicated to blockchain issues and cryptocurrencies.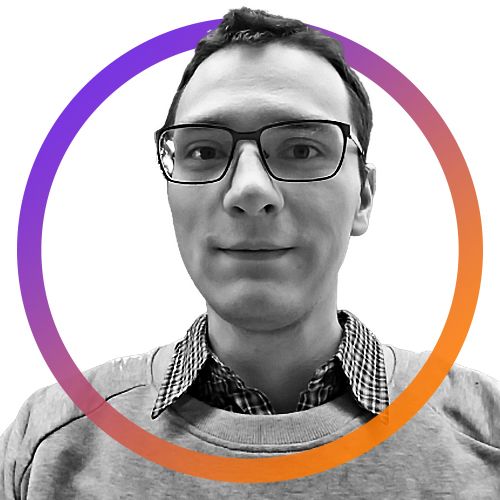 Translator
Karol Nalepa
Studied the Applied linguistics an interdisciplinary field in philology. Worked over 10 years as a freelance translator apart from other jobs, which included content management and marketing for various internet marketplaces and booking service providers. Only recently got into crypto topic. Fluent in Polish, Ukrainian, Russian, English, lived for some time outside of EU.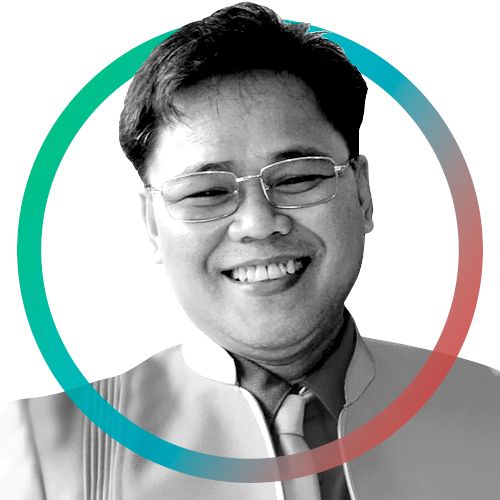 Komfie Manalo
Komfie Manalo is a journalist with 30 years of experience in print, digital, TV, and radio. He has covered the police, disasters, business, finance, technology, fintech, blockchain, and cryptocurrencies.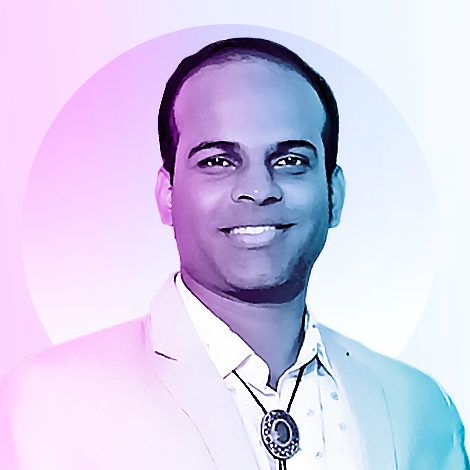 Writer
Rahul Nambiampurath
Rahul's cryptocurrency journey first began in 2014. With a postgraduate degree in finance, he was among the few that first recognized the sheer untapped potential of decentralized technologies. Since then, he has guided a number of startups to navigate the complex digital marketing and media outreach landscapes. His work has even influenced distinguished cryptocurrency exchanges and DeFi platforms worth millions of dollars.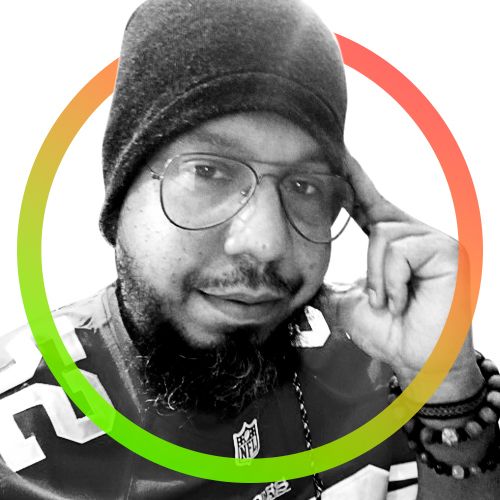 Editor, writer and translator.
Luis Blanco
From Guarenas, Venezuela, Luis is Magister in Environmental Education and a faithful lover of nature. Passionate about the crypto ecosystem since 2018, he is currently the editor of the Spanish team and coordinates the Learn project for Spain and Latin America. He likes chess, rock music, languages ​​and video games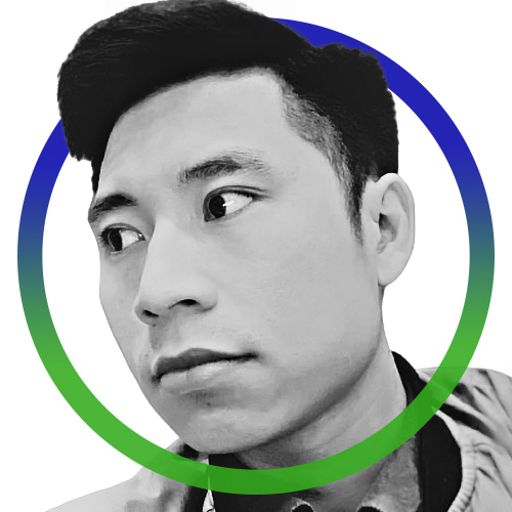 Vietnamese Content Writer & Editor
Linh Bui
My name's Linh Bui (builink). I'm a content creator in finance field in general and cryptocurrencies in particular. I were in the senior role of content creator for a financial group based in Hanoi Vietnam, operating in Digital Banking, Securities and some other financial solutions such as consumer lending based on credit scoring model (Credit Scoring),... With a passion for finance, I also participated in building and developing content for several cryptocurrency and forex exchanges in Vietnam such as Remitano, Fiahub or Mitrade.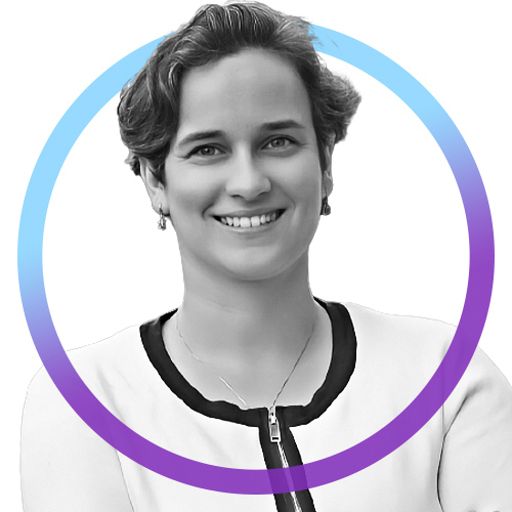 Columnist
Luciana Simmonds
Luciana Simmonds de Almeida is a criminal lawyer, holding more than 11 years of experience in legal advice and working as a criminal attorney. Specialized in Compliance and Economic Criminal Law, and Master of Law - LLM - Financial Market and capital (ongoing). As a crypto enthusiast, Luciana is also an academic researcher, debating thesis on Economic and Criminal Law, Compliance, Regulations, and Finance.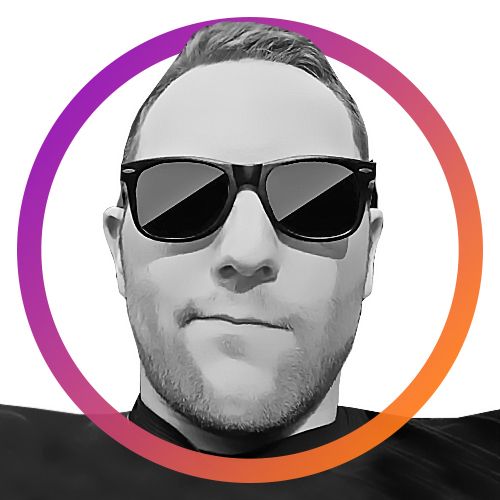 Journalist
Zerelik Maciej
Travelling, diving, cryptocurrencies, blockchain, mining. A supporter of the idea of decentralization. Up to date with the cryptocurrency market for about 3 years. Privately HODLer of BTC, ETH, LINK, BNB, DOT.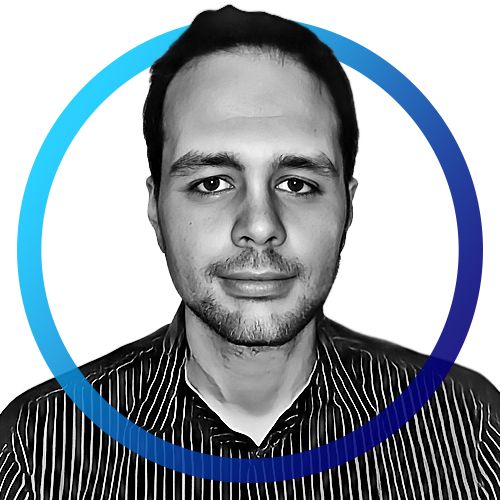 Writer
Maximilian MuSner
While studying natural sciences, Maximilian M. started trading cryptocurrencies and stocks as a hobby in the fall of 2018. In addition, Maximilian M. has been working as a self-employed service provider since the beginning of 2018. Since the beginning of the Corona crisis, he has specialized even more in cryptocurrency trading and has been working as a translator for BeInCrypto since November 2020.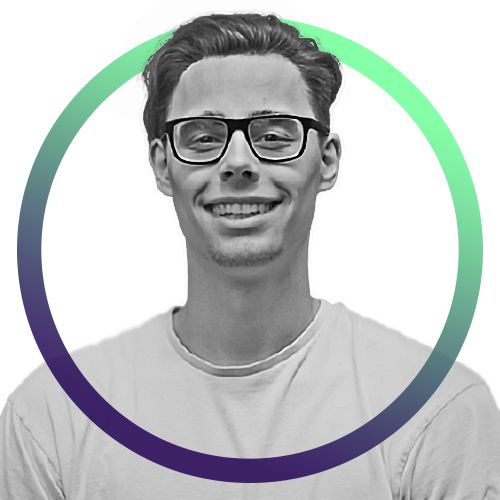 Writer
Max Moeller
Max is a cryptocurrency journalist with an affinity for games and emerging technology. After leaving school to start a writing career, he wrote his first article on blockchain and fell down the rabbit hole. Since starting in 2017, Max has worked with multiple blockchain startups and crypto enthusiast spaces, doing his best to educate the world on the nascent technology. Max has been published in various blockchain and crypto related magazines before settling down at BeInCrypto to focus on long-form content.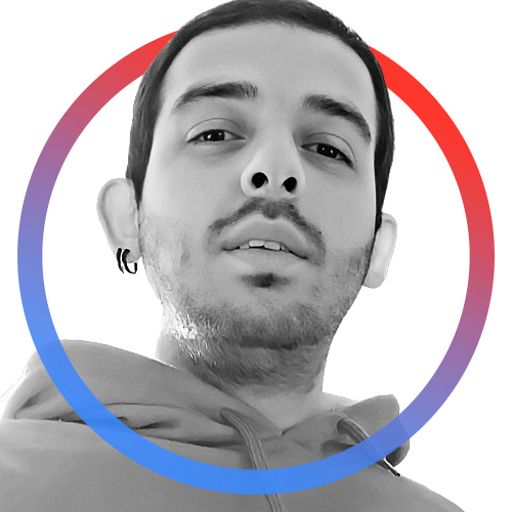 Writer
Mertkan Oruç
Mertkan Oruc lives in Turkey. He completed his undergraduate education in the department of International Relations and is currently continuing his master's degree in Middle Eastern Studies. He is particularly interested in technology, blockchain and cryptocurrency investments in Turkey and Israel. For a while, he has been expanding his interest in the sector by producing content on these issues.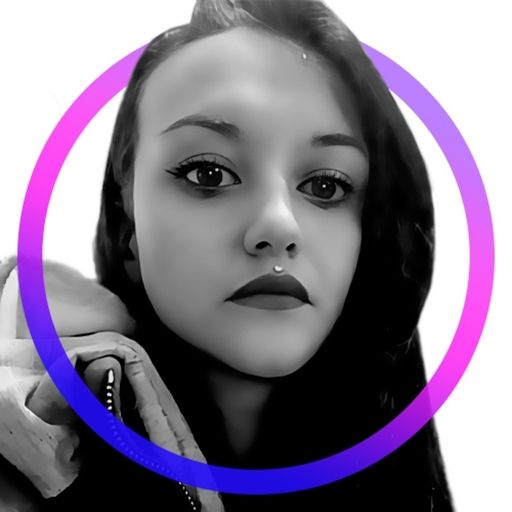 Writer
Merve Demir
After completing her undergraduate education, she started to study for Master's Degree in Philosophy of History and Political Philosophy. She has been interested in blockchain technology since 2018 and she explores the micro/macro scale impact of cryptocurrencies on the financial sector in the context of Economic Philosophy.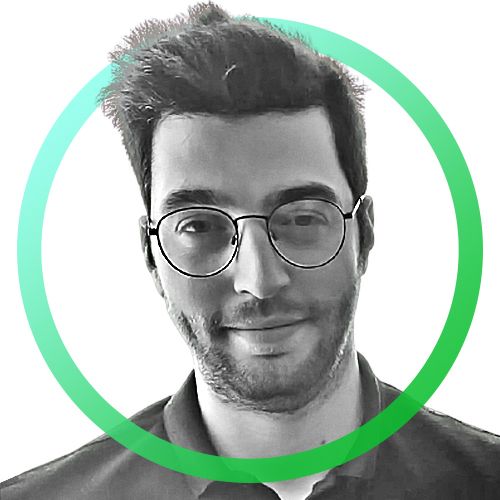 Editor in Chief
Metehan Kanmaz
An editor closely related to SEO, internet, technology trends, blockchain and the cryptocurrency world.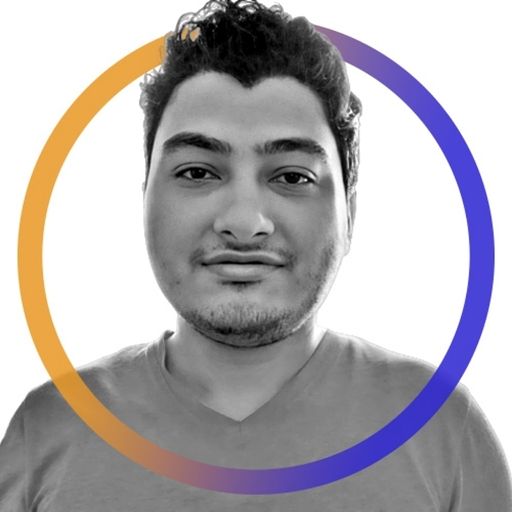 Mohamed Salah
Mohammed Salah is a Backend developer with 5 years of experience in developing, testing, debugging. Proven ability in optimizing web functionality that improves workflow efficiencies.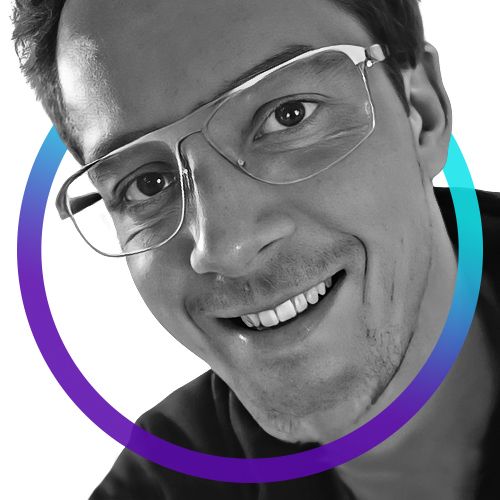 Global Editor in Chief
Nanok Bie
Nanok Bie is a journalist with almost three decades of experience from the newspaper, television and online media industries. Nanok has been researching Bitcoin (the intersection of media, technology and macroeconomics) since early 2011. Nanok has gathered extensive experience from fast-paced newsrooms as well as from building web and mobile services from the ground up.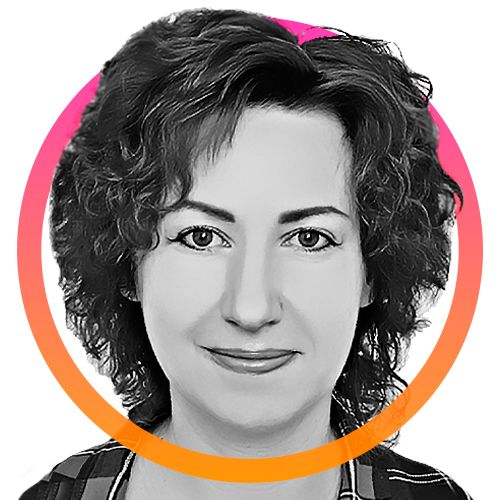 Translator
Natalia Soboleva
Natalia is a translator and financial analyst covering developments on the global financial markets for more than 15 years. After working for a number of Russian and overseas news portals, she joined the BeInCrypto team to delve into the brave new world of digital assets.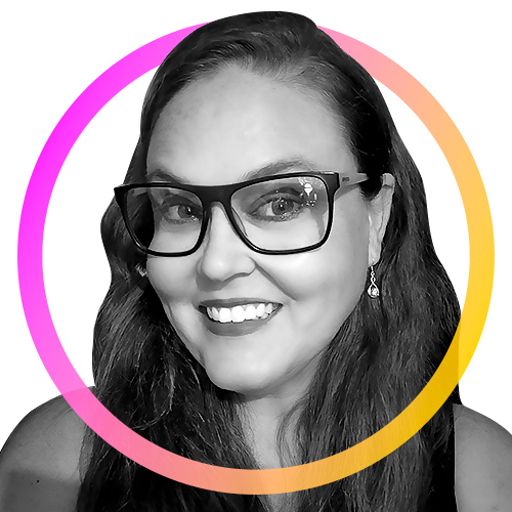 Nicole Buckler
Nicole Buckler has been working as an editor and journalist for over 25 years, writing from Sydney, Melbourne, Taipei, London, and Dublin. She now writes from the crazy-amazing Gold Coast in Australia. Nicole first bought Bitcoin in 2013 not really understanding what she was doing. She is an accidental HoDLer.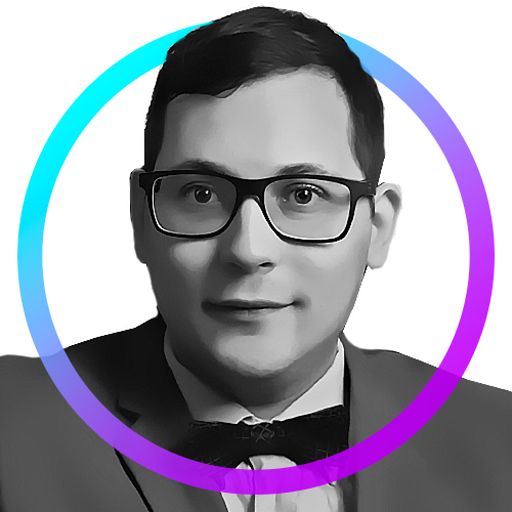 Writer
Piotr Ratajski
Piotr is a marketer and author and has helped clients from many industries in acquiring and automating customer service in the B2B and B2C sectors. Piotr is passionate about decentralisation, freedom and cryptocurrencies.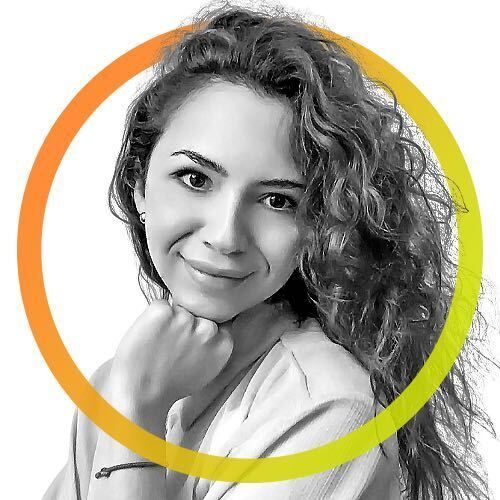 Human Resources Recruiter
Raquel Arianna Zambrano Bravo
Raquel, began her professional career by completing a Degree in Business Administration, after this she discovered her gift of people that inspired her to pursue a Master in Human Resources Management. She has always been in search of her personal and professional growth so she decided to venture into the world of crypto currency. Currently Raquel has been able to merge all of her knowledge by joining the BeInCrypto team.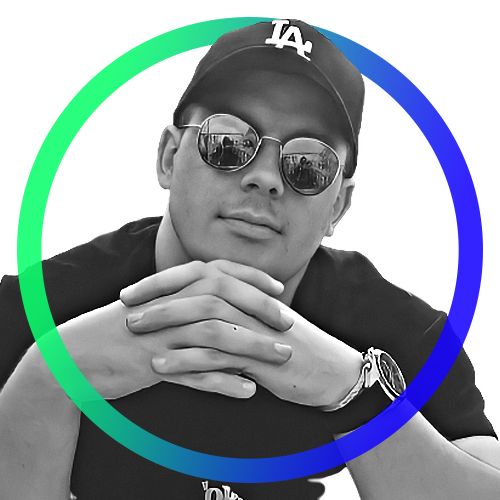 Editor
Ryan James
Ryan is a Fintech specialist with a passion for cryptocurrencies and blockchain adoption. A keen trader and investor in the market since 2016, he enjoys keeping up to date with the latest developments within the industry while finding the next 100x altcoin.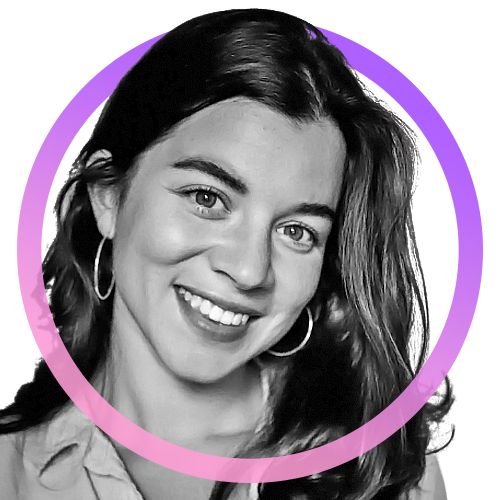 Multi Media Journalist
Savannah Fortis
Savannah Fortis is a multimedia journalist covering stories at the intersection culture, international relations, and technology. Through her travels she was introduced to the crypto-community back in 2017 and has been interacting with the space since.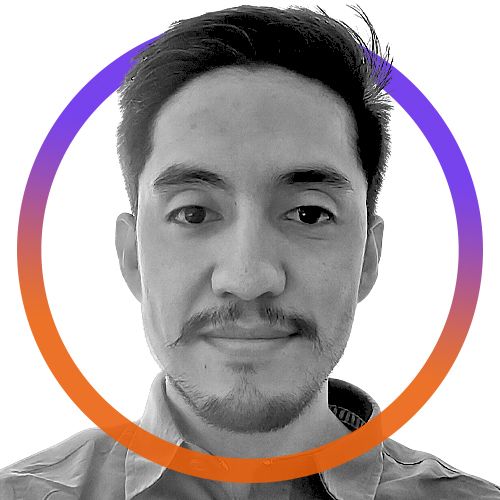 HR Generalists
Sebastian Burgos
Sebastian Burgos has worked different HR departments for the last 5 years, his experience is focused in HR operations, systems and automation. Sebastian is a psychologist from University of los Andes in Colombia and he is currently pursuing a masters degree in Data Science at Tilburg University in the Netherlands. He wants HR to be focused in humans, for that reason he wants to automate the daily tasks so HR can focus in YOU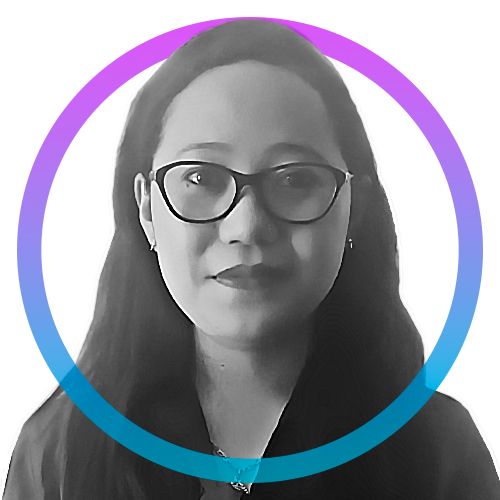 Editor of Commercial and Partner Content
Shilpa Lama
Shilpa is a freelance tech writer and journalist who is deeply passionate about artificial intelligence and pro-freedom technologies such as distributed ledgers and cryptocurrencies. Her expertise lies in turning complicated technical concepts into easy-to-read, informative articles without distorting or diluting facts. She's a full-time foodie, semi-skilled musician, and wannabe horror writer.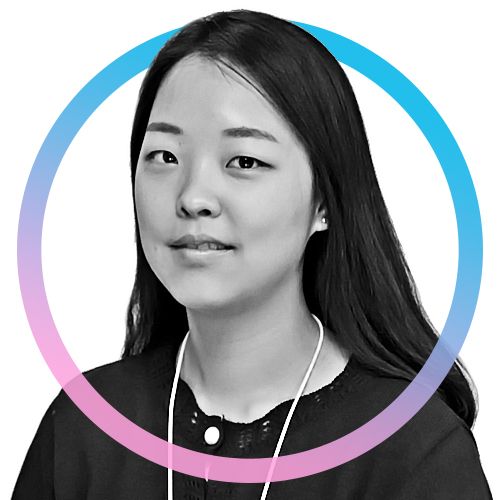 Korean translator and SEO Editor
Sora Kwon
Sora has Degrees in Mathematics and worked several years at a global market research company. She is interested in blockchain technology & cryptocurrencies and now working as a Korean translator and SEO editor in BeInCrypto.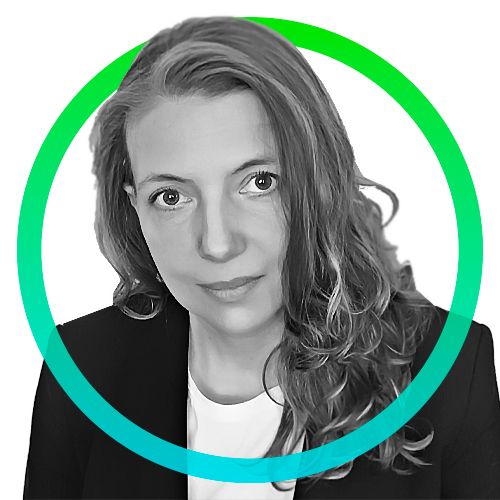 Editor in Chief
Tanya Chepkova
Tanya started as a financial news feed translator and worked as a financial analyst, news editor and content creator in various Russian and Foreign media outlets. She came to the cryptocurrency industry in 2016.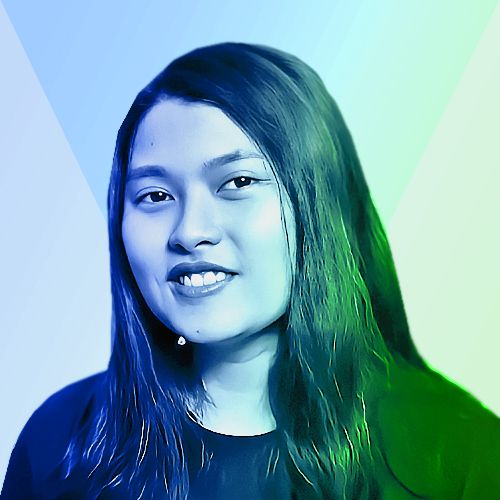 Writer
Van Truong
Van is a journalist based in Vietnam who came across Blockchain technology by accident but was intrigued by how it works and its future potential. She is now on a mission to spread the word to crypto lovers all over the world.
Tatiana Revoredo
Tatiana Revoredo é membro fundadora da Oxford Blockchain Foundation e estrategista em blockchain pela Saïd Business School da Universidade de Oxford. Ela é também especialista em blockchain aplicada a negócios pelo MIT e CSO da theglobalstg.com. Tatiana foi convidada pelo Parlamento Europeu para participar da Conferência Internacional de Blockchain, e pelo Congresso Brasileiro para a Audiência Pública do PL 2303/2015. É também autora de três livros: "Blockchain: Tudo O Que Você Precisa Saber", "Cryptocurrencies in the International Scenario: What Is the Position of Central Banks, Governments and Authorities About Cryptocurrencies?" e "Bitcoin, CBDC, Stablecoins, and DeFi".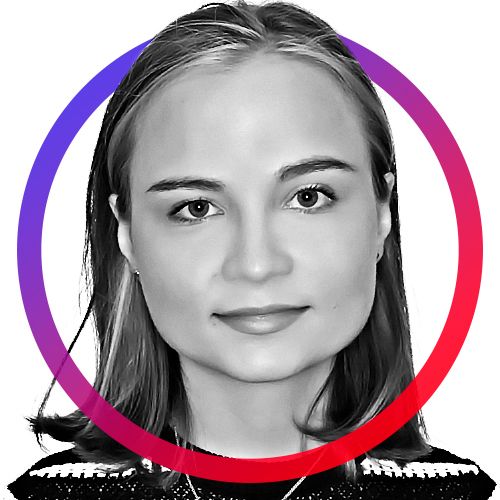 Account Manager
Tatiana Kochkareva
Tatiana was born in Russia and graduated from Moscow State University, where she learnt to speak Chinese. She is interested in how Blockchain Technology can be used to revolutionize many sectors.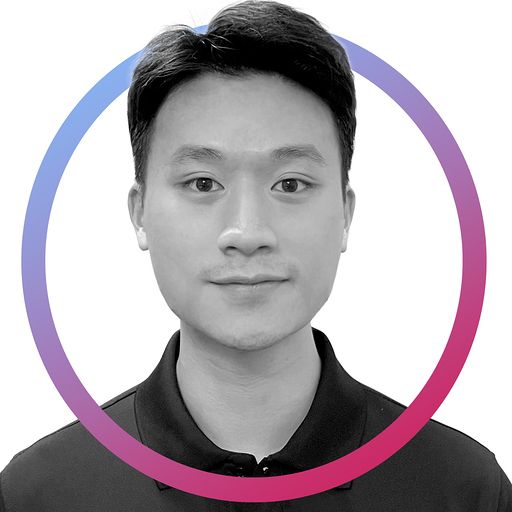 Social Media Manager
Tommy ToTran
Dat is an experienced Full-stack Marketing Manager based in HCMC, Viet Nam. Graduated from CSUF, CA, he has been working in the marketing field for more than 6 years, with demonstrated experience in PR and Visual Communication. Being an avid crypto enthusiast since 2017, Dat believed in the future of blockchain and its potential to improve people's lives in so many aspects.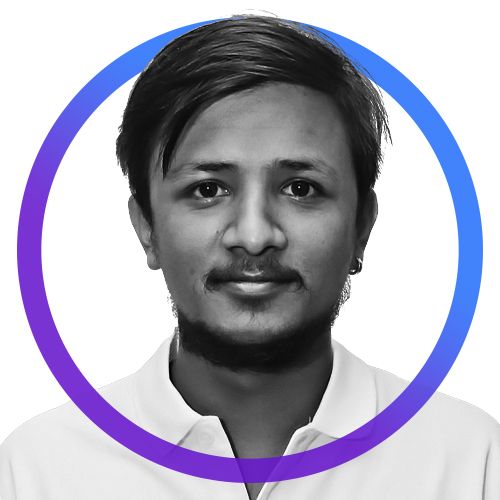 Journalist
Umesh Dahal
Umesh Dahal is a journalist from Nepal with more than five years of experience in the media sector. He loves to play with words and is keen to educate people about crypto. Previously, he specialized in sports and technology. Now he is looking forward to jumping into the crypto field. Umesh has completed a bachelor's degree in journalism and mass communication along with an English major. He is passionate about football and is a sports lover.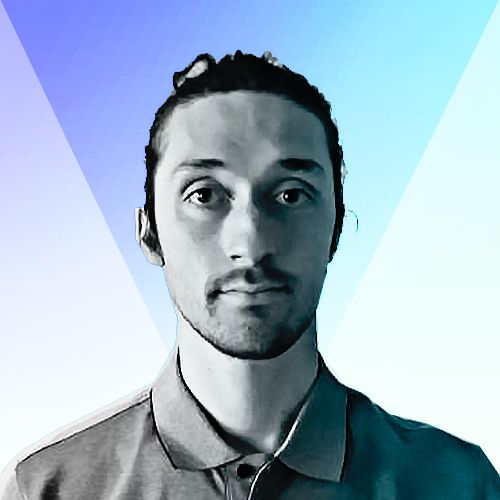 Technical Analyst & Writer
Valdrin Tahiri
Valdrin discovered cryptocurrencies while he was getting his MSc in Financial Markets from the Barcelona graduate school of Economics. Shortly after graduating, he began writing for several different cryptocurrency related websites as a freelancer before eventually taking on the role of BeInCrypto's Senior Analyst.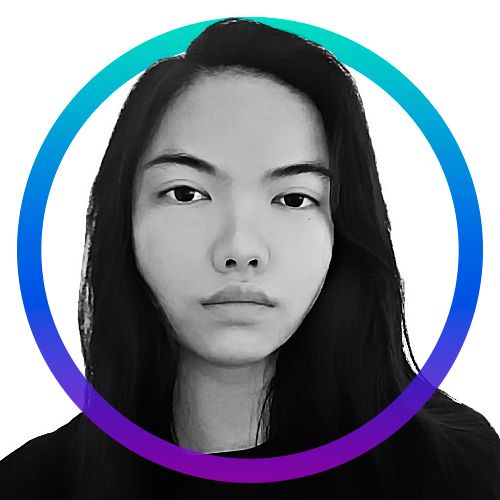 Writer
Vivian Vy
Vivian has three years of experience in content marketing for technology companies, and has spent nearly one year working in blockchain and cryptocurrency. As a professional content creator, she always wants to bring the most unbiased news to the readers.
Design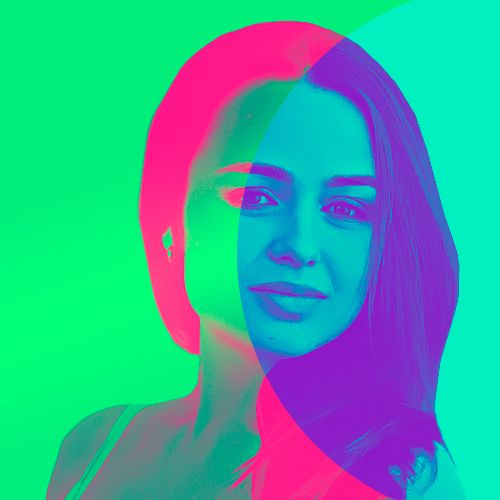 Designer
Anastasiya Gnetova
Anastasia has a Masters in Journalism and has been involved in the design process of fintech products for more than five years. She always had a passion for a good content, both visual and text-based. BeInCrypto allows her to express her emotions in the creative space and stay up-to-date on topics like crypto and blockchain.
Designer
Gwen Phan
Gwen is an experienced Creative Professional with demonstrated experience in Branding and Visual Communication. She has worked in Singapore, Italy and now resides in Vietnam. Gwen and her teamates are the ones behind all the cover arts that mark the unique style of BeInCrypto.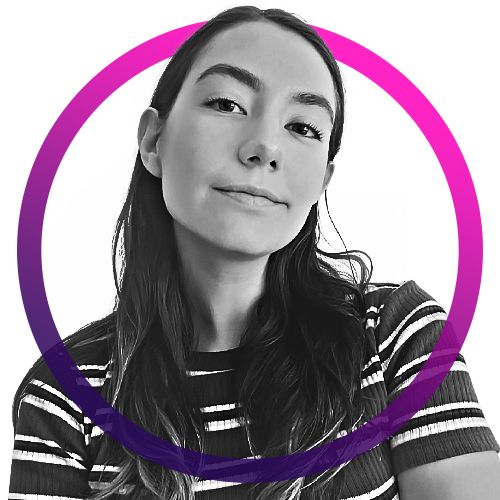 Motion Designer
Andrea Cano
Andrea is a Motion Designer at BIC, she is in charge of editing the videos in an attractive, concrete and engaging way for the viewers. In addition, she has recently started to work in commerce, so BIC allows her to continue learning about what she is interested in and at the same time she can communicate it to the world.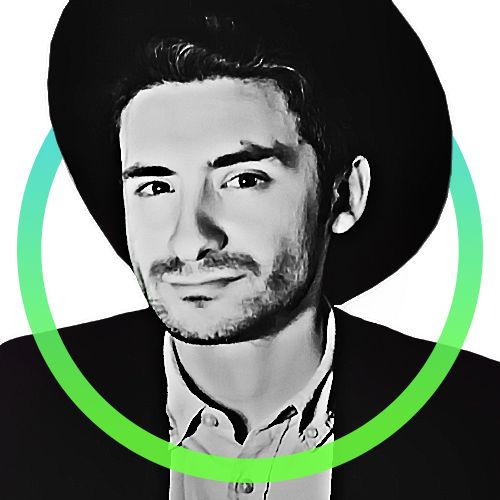 Data Scientist
Nicholas Pongratz
Nick is a data scientist who teaches economics and communication in Budapest, Hungary, where he received a BA in Political Science and Economics and an MSc in Business Analytics from CEU. He has been writing about cryptocurrency and blockchain technology since 2018, and is intrigued by its potential economic and political usage.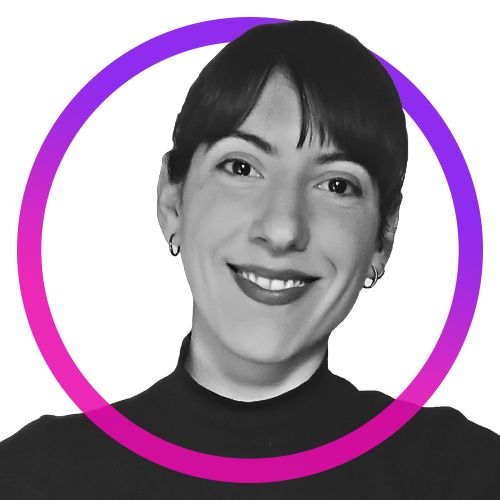 UX Designer
Victoria Martínez
Victoria is a UX designer and researcher with wide experience in design, analysis of emerging trends, and marketing and strategic planning for more than 5 years.
IT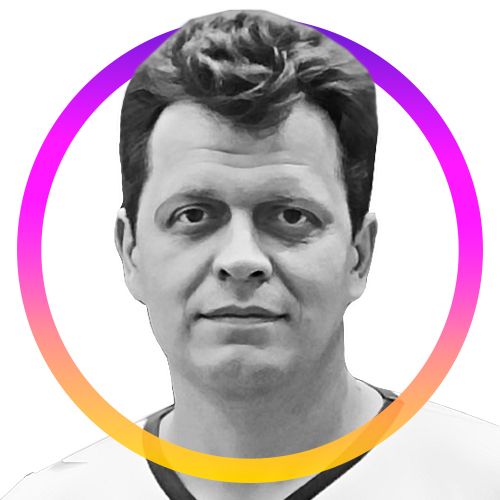 Developer
Volodymyr Denysiuk
Volodymyr has 20+ years of hands-on software development with deep knowledge in architecture design, database modelling/administration, business processes analysis/implementation and team leading.
Developer
Aleksandr Sukhachev
Aleksandr has 10+ years experience in the development and support of web applications. He took part in the development and design of many different projects — from simple pages to complex, heavily-loaded applications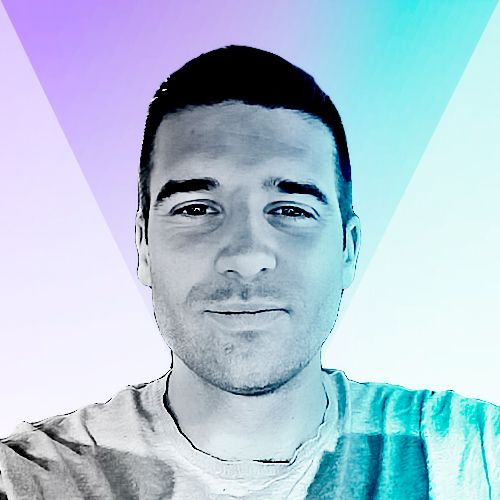 Chief Product Officer
D
Dani Polo is the Head of SEO at BeInCrypto.com. For over seven years, Daniel provided SEO for companies ranging from small businesses all the way up to Fortune 500 corporations. He is heavily focused on Fintech and Finance sector. Daniel earned his Bachelor of Science in Computer Science from Universitat Politècnica de Catalunya. He also has certifications from YCombinator Startup School, SEMRush and Hubspot. He's currently focused on machine learning and artificial intelligence.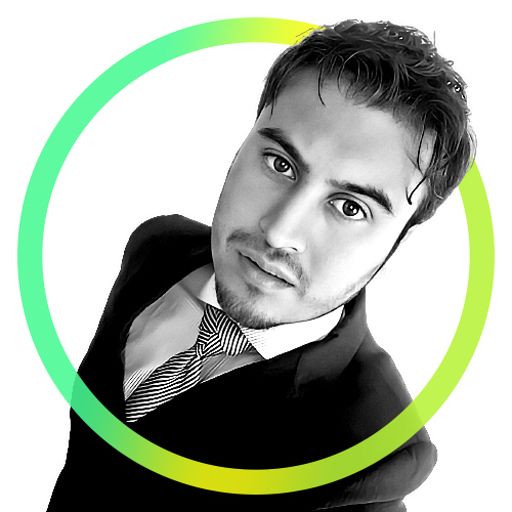 IT Consultor SAP
Benjamin Isaza
Benjamin resident of the coffee country, has an experience of more than 16 years in the field of technology, has held all kinds of positions, from server management, computer security and telecommunications, to reach the peak of his career in the analysis design and programming of computer systems, elaborating applications in different programming languages, some more complex than others and for all types of companies. "I consider myself a dynamic entrepreneurial visionary passionate about technology and development, Blockchain is now my exploration goal, and my first step has been as a Professional Trader, but with a clear goal, to be able to develop my own Blockchain in the future."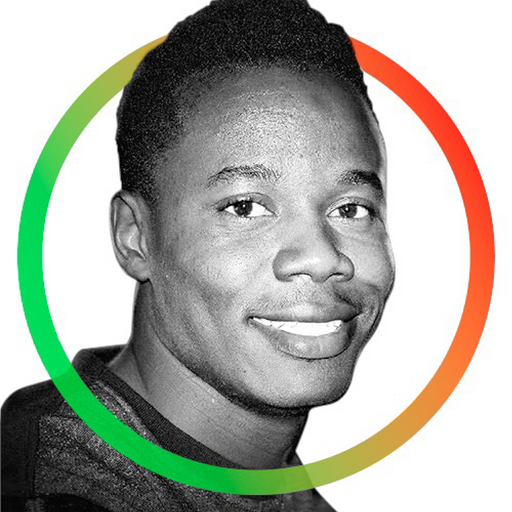 Writer
Chris Adede
Chris Adede is a content creator with an IT background. He specializes in cryptocurrencies, Fintech, and Blockchain. Chris has been writing and following the cryptocurrency space for several years, and he is enthusiastic about this new industry's potential to transform the world as we know it.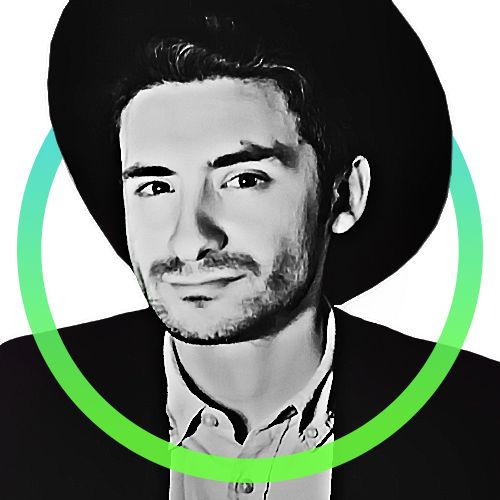 Data Scientist
Nicholas Pongratz
Nick is a data scientist who teaches economics and communication in Budapest, Hungary, where he received a BA in Political Science and Economics and an MSc in Business Analytics from CEU. He has been writing about cryptocurrency and blockchain technology since 2018, and is intrigued by its potential economic and political usage.
Marketing
Social Media Manager
Heslei Oliveira
Heslei is a Brazilian crypto enthusiast who has been in this market for more than three years. He has been helping to spread the word about blockchain technology by managing social media groups, sharing articles, talking to influencers and doing as many crypto-related activities as possible.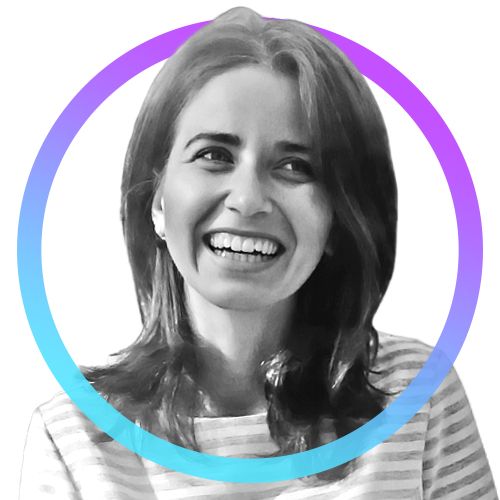 Sales Media Executive
Karina Akhmetzhanova
Karina is a specialist in networking and working with clients, expanding international collaboration, and building and developing teams. She also has in-depth knowledge of blockchain and the crypto space.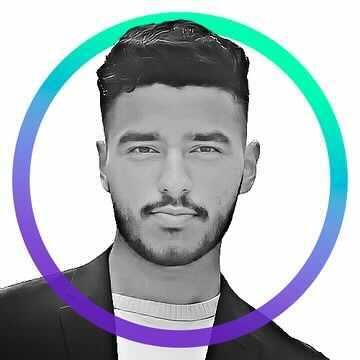 Social Media Lead
Abdullah Jadoon
Abdullah is the social media lead at BeInCrypto, where he manages the strategies for all social media and local teams. He is an avid crypto enthusiast who has been in the market for over 4 years, having worked with many large crypto projects in the space. With a background in growth, marketing and software, Abdullah wants to help spread the benefits of blockchain, cryptocurrency and DeFi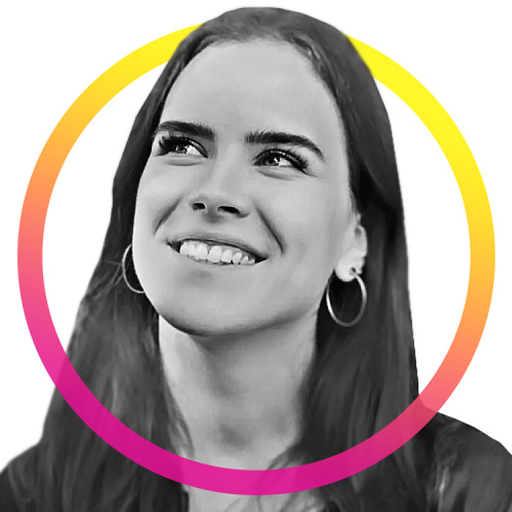 Sales Representative CIS Region
Anastasia Nesynova
Graduated in Corporate Finance and having a Master Degree in International Affairs in Plekhanov Russian university of Economics. She is now studying Linguistics in the university "La Sapienza" of Rome, Italy. Anastasia have been working in a bank for more than 7 years, she also had a stage in Switzerland, Zurich in asset management and private investments, worked for more than 5 years in b2b sales, she had a successful experience of organizing a sales department from 0. Now she is working in a sales department CIS region. She believes that the sales department can bring BeInCrypto to the top1 of all crypto media news platforms.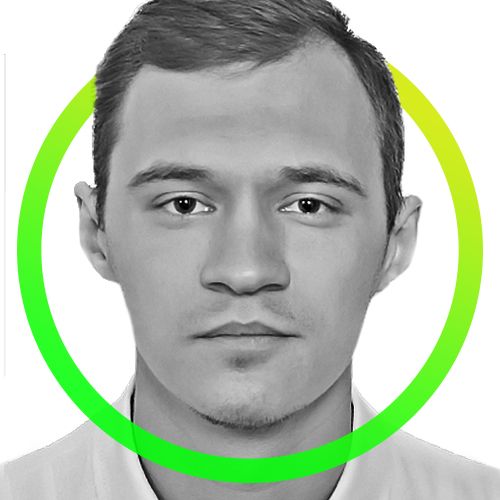 Technical Analyst
Alexander Pushkarov
A Technical analyst and Administrator in the Russian Telegram community in 2017, he became familiar with the cryptocurrency, and every day he learns more and more about it. Since then he continues to work in this world that he is so passionate about. Alexander believes that his passion for cryptocurrency will be forever. #HODL
Marketing Manager
Bartosz Juraszek
Cryptocurrency enthusiast. Active in the digital asset market since 2017. Investor, entrepreneur, project advisor. On a daily basis, he deals with marketing in the Polish cryptocurrency industry. At Beincrypto, he deals with acquiring partnerships, interviews with interesting projects, representing the company outside. In his spare time, he translates articles.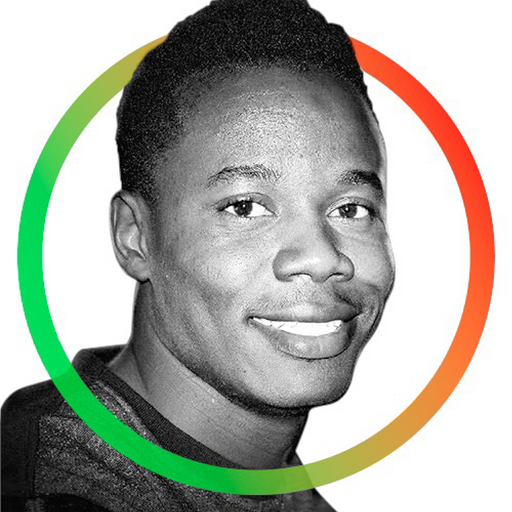 Writer
Chris Adede
Chris Adede is a content creator with an IT background. He specializes in cryptocurrencies, Fintech, and Blockchain. Chris has been writing and following the cryptocurrency space for several years, and he is enthusiastic about this new industry's potential to transform the world as we know it.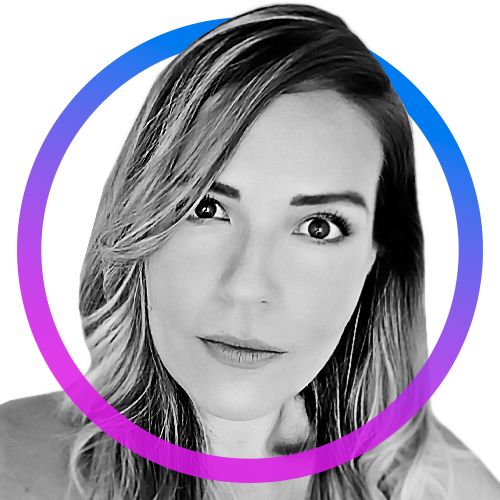 Social Media Manager
Denisse Donoso
Denisse has over 10 years of experience working at media companies in London, with especial focus on financial services. She is a crypto enthusiast and a believer in the potential of blockchain to change the world in line with her International Relations background, she loves to be part of the multicultural team at BeInCrypto. She feels identified with the mission of communicating reliable news and educational content in order to promote the mass adoption of crypto-related products and services.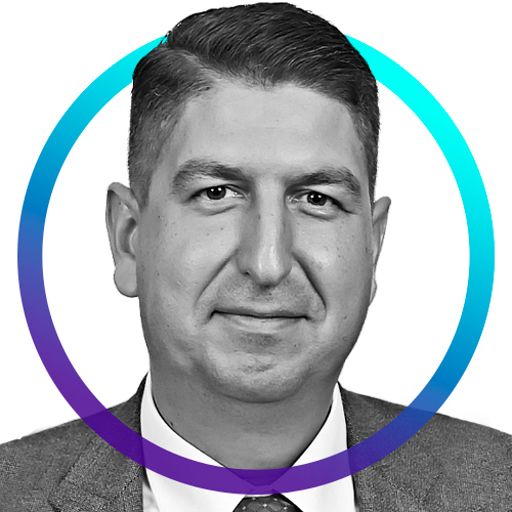 Sales Representative LATAM & Spain
Daniel Obeso
Daniel Obeso is the Sales Manager for LATAM & Spain, with over 19 years experience in developping businesses and helping global companies grow from the impact of optimized media & advertising investments, brand building, go to market strategies and relevant insights to better engage with users and audiences. For over 14 years, Daniel served as marketing research consultant for top global brands, media and agencies pioneering in user centric strategies leveraging state of the art digital insights analytics for taking better, faster and impactful decissions. He is heavily focused on innovation and new business models, StartUps, Blockchain technology and Crypto, while mentors and advises entrepreurs in several acceleration programs. He holds a Management Development Program and a Finance for Managers Focus Program at IESE Business School, a Blochchain Executive Program at Deusto Business School and a Sales Management Program at ESADE Business School. Daniel earned his Bachelor in Sociology and Master of Market Research from the Complutense University of Madrid and an Erasmus grant at University of Sussex, he has also completed courses in Big Data, Digital Marketing, Innovation and Design Thinking.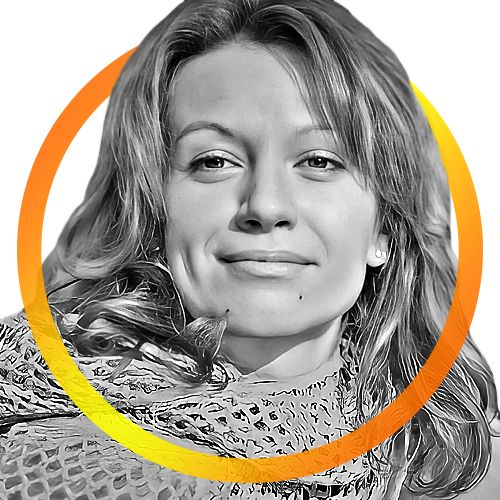 Social Media Manager
Ekaterina Pugacheva
Ekaterina Pugacheva has a Ph.D. in International Relations from Saint Petersburg State University. She has over 7 years of experience in event management and digital marketing, gained through positions in major international companies operating in Russia and Asia. Ekaterina is currently the Deputy Head of the Directorate of International and Regional Cooperation for Roscongress Foundation which is the biggest congress and exhibition organizer in Russia. She oversees some channels of marketing including their social media platforms with the aim of promoting the image of Russia abroad. She helps prepare the full circle of high-level economic events in Russia and abroad, and expands international partnerships. As a Social Media Manager for BeinCrypto she is proud to grow the Community in a natural and social way while positioning our brand within the Russian language community. BeinCrypto is dynamic, encouraging and a positive international environment.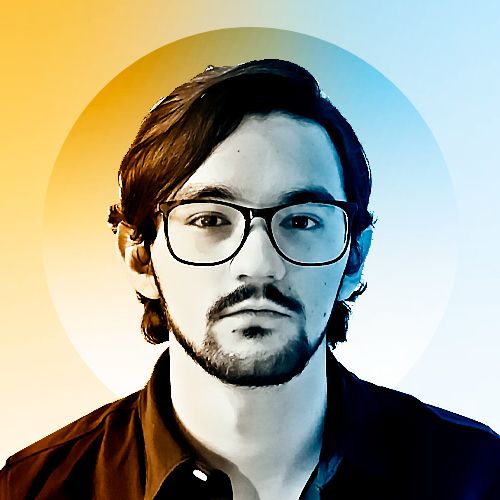 Social Media Manager
Fernando Fierro
Fernando is a highly curious and resourceful person with a conviction to serve and put earned knowledge to good use. He's also passionate about cryptocurrency use cases and adoption and curious about fintech, e-commerce, and all-things China. He enjoys good company and always craves outdoor activities. With a Bachelors in Industrial Engineering, he is also experienced in social media marketing, mass event management, web/graphic design, and data analysis.
Lead Social Media
Karol Stadnik
Karol's graduated from University of Adam Mickiewicz in Poland. His field of studies are journalism, as well as advertising and promotion. He has 10 years experience in writing texts. Furthermore, he's been actively involved in the cryptocurrency world and blockchain market for more than 4 years now. Member of many projects. He powerfully put special emphasis on soft skills and relationships in his activity. In Beincrypto.pl, he's responsible for team leading and social media.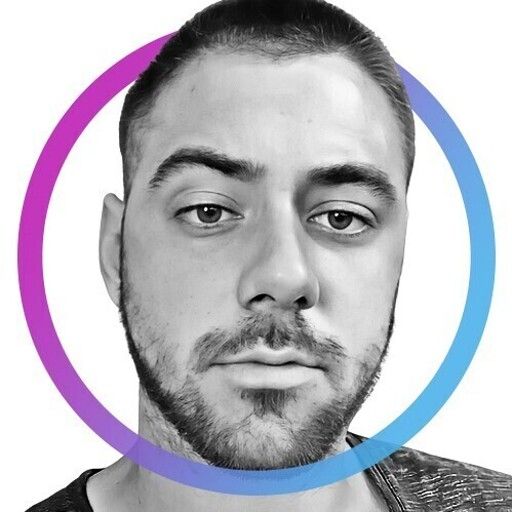 B2B Sales Manager
Tomas De Rosa
Tomas De Rosa is the B2B Sales Manager for LATAM. Crypto and Blockchain enthusiast. He worked in Bussiness Development and Sales for more than 6 years with Startups and Fintech businesses. Interested in networking, building strong business relationships and having a large market analysis.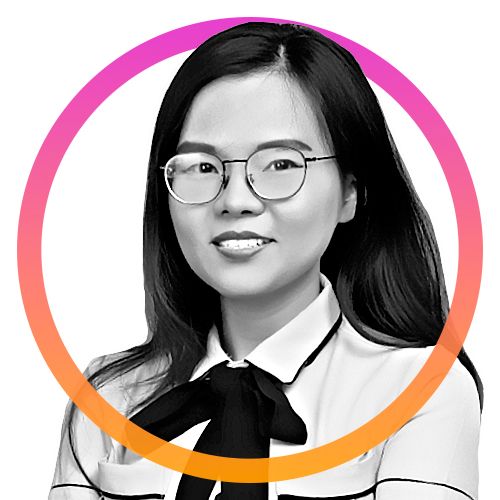 Editor & Social Media Manager
VI Vi
Vi Vi has been in finance and e-commerce for more than six years as a personal investor and team leader. She has a passion for finance and technology and has been involved with blockchains and cryptocurrencies as a community builder, editor, writer, and fund trader since 2017. With her contagious enthusiasm, she has shared a lot of knowledge about blockchain and trading with communities.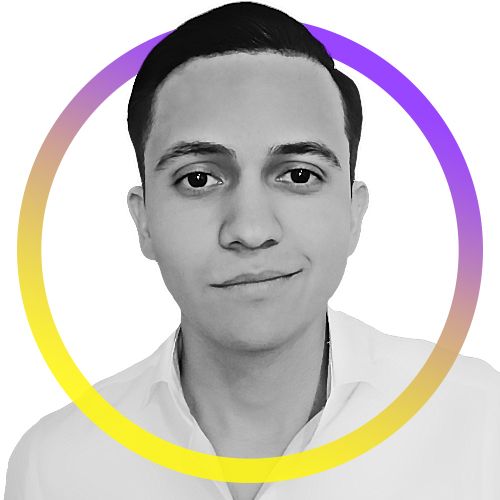 Social Media Assistant
Victor Calzadillas
Victor is a marketing graduate with experience in various areas and industries, specializing in digital marketing. He has always been passionate about technology and a firm believer that the blockchain industry can help humanity achieve a more truthful, accessible, and meaningful life for all.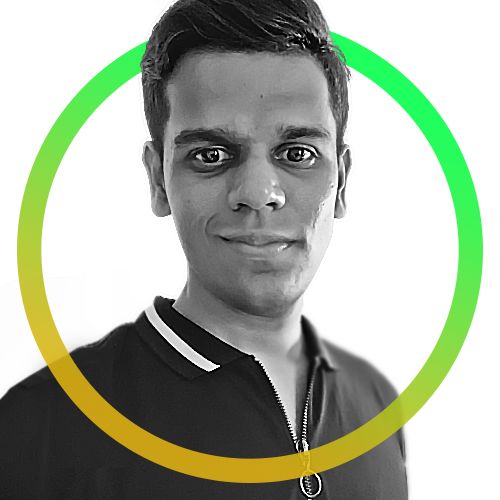 Product Manager
Vignesh Selvasundar
With experience in journalism and marketing, Vignesh first came across Bitcoin in 2012. He quickly understood the importance of this revolutionary technology and later went all-in. He has been working exclusively with crypto for the last four years while travelling.