Before we start with this in-depth Ecos cloud mining review, let us first zoom over the fact that cloud mining is a highly speculative investment. A sizable chunk of all cloud mining platforms are either outright scams or at the least, they deceive unsuspecting users by promising unrealistically high returns. So it is very important for you to carefully assess the legitimacy of a cloud mining platform before you invest any money in it.
And this is precisely where ECOS seems to pack an edge over most competitors. In our observation so far, it is one of the few in the industry today that can genuinely claim a relatively high degree of reliability.
In this review, we're going to have a closer look at what kind of mining services ECOS provides, its safety and reliability, how much it costs, and most importantly, whether or not it will make the right choice for you.
ECOS Cloud Mining – an Overview
ECOS has been around for almost four years now. It is an Armenia-based global platform operating out of the Free Economic Zone (FEZ) in Hrazdan, a place designed specifically to foster high-tech startups dealing in innovative new technologies. In fact, ECOS was the main stakeholder that signed the agreement with the government of Armenia to establish the FEZ.
Being a resident of the FEZ, ECOS doesn't have to spend a penny on import and export customs duties. And neither does it have to bother about taxes on profits, real estate, and VAT.
The platform's operational efficiency and profitability gained a further boost in 2018 when it entered a strategic agreement with the Hrazdan Thermal Power Plant. Under this agreement, the Hrazdan plant started supplying 200 MW of electricity to the ECOS data centers.
So as you can see, ECOS cloud mining can rightfully claim to be a legitimate platform with a combination of resources that make good business sense.
It is also worth mentioning here that since its launch in 2017, ECOS has developed a full-fledged ecosystem consisting of a crypto wallet, an exchange, and of course a cloud mining platform.
ECOS Cloud Mining: Getting Started
ECOS cloud mining is available in three different variants including a Web app, as well as Android and iOS apps. Ease of use is unlikely to be an issue even for inexperienced users as ECOS seems to have made a special attempt to make the apps practical and to the point.
The registration process is also fairly simple and can be summarized into the following quick steps:
Fill up a very basic registration form that will hardly take more than a minute.
Open the "Purchase Capacity" tab.
Browse through all available options to zoom in on the contract that best serves your budget and requirements. The profitability calculator is accurate and gives you a useful insight into how much investment is needed for you to reach your daily or weekly profit goals.
Once you have decided, click on the Buy Now button. Don't forget to review the contract parameters before moving on to the next stage.
Choose any payment method and pay for the contract.
As of April 2021, ECOS supports deposits via credit card (Visa/MasterCard), BTC, ETH, LTC, and XRP.
What You Can Genuinely Expect
ECOS claims to have data centers that can host hundreds of thousands of high-performance mining rigs with associated infrastructure. The company signed a deal with the world's largest mining rig manufacturer Antminer to directly source the equipment from the latter's facilities.
As of today, the company claims to primarily use Antminer's flagship product, the S19 Pro. On a related note, ECOS is also a supplier of Bitmain products.
The platform doesn't offer any general tariff packages. Instead, it lets you customize your contracts any way you want. The platform claims that it enables users to start mining BTC with an initial investment as low as $49.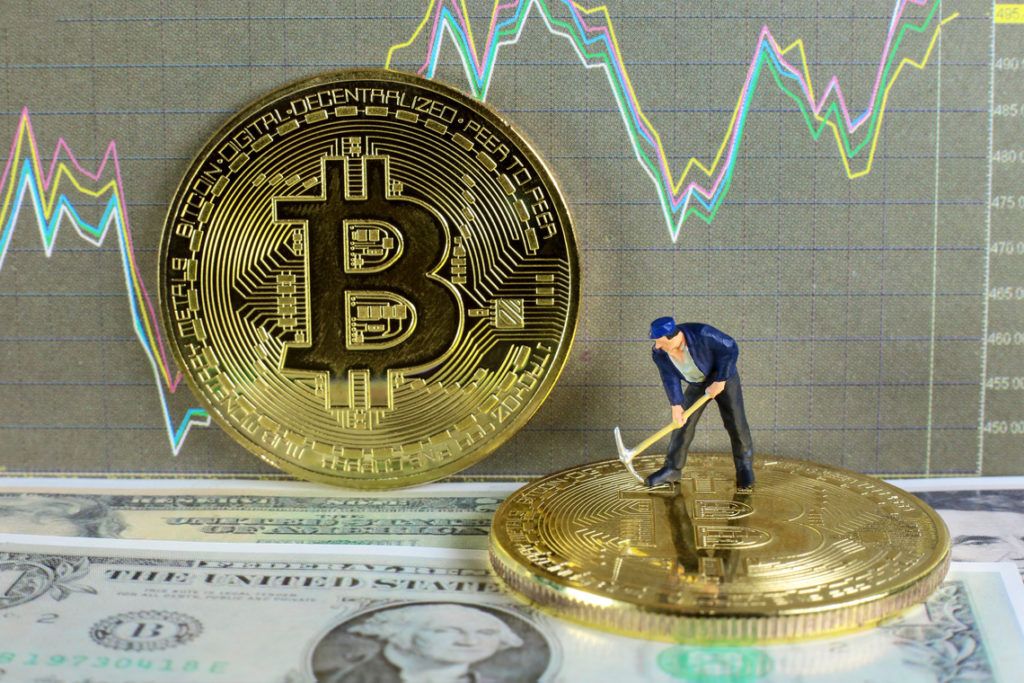 In general, there are two types of contracts available — one with a service fee and one without.
Contracts with a service fee will require you to pay extra for electricity, the mining rig, infrastructure monitoring and maintenance, internet, and software, among other things. The fees rely mainly on the contract parameters you choose. At the risk of stating the obvious, the higher the hash rate you choose, the higher the fees. Meanwhile, contracts without service fees will include all the relevant costs upfront.
As for profitability, your returns depend on a variety of factors including the TH/s and the duration of the contract, the mining rig model you have picked, the cost of electricity, and of course, the dollar price of Bitcoin on any given day.
The minimum payout threshold is 0.001 BTC, which as of this writing, is just over $50. This means to withdraw funds to an external wallet, you must have made at least 0.001 BTC. In addition, you will also require paying the transaction fee. In our view, this is a reasonable amount and most users do not seem to have an issue with it.
ECOS: Pros and Cons
Pros
ECOS cloud mining is a legally established platform with a transparent track record so far.
The platform's strategic partnership with an electricity supplier makes it operationally more efficient, and also profitable.
Powerful mining rigs.
Being a resident of a FEZ, it receives a lot of tax incentives, which then trickle down to users.
ECOS also brings along a full-fledged ecosystem of crypto services including a crypto wallet and an exchange.
24×7 customer support
Low initial investment – you can get started with as little as $49.
Real-time data about your mining activity.
Cons
Only supports Bitcoin mining.
The ECOS cloud mining website could be more info-rich so new users get a better understanding of the platform.
Final Thoughts
All in all, legality is one of ECOS's strongest forte. The company has a history of doing business with legitimate private and public organizations. It even spearheaded the launch of a FEZ in Armenia with the help of the country's government. These feats separate the platform from the run-of-the-mill cloud mining companies out there.
We did bump into some negative feedback from a few disgruntled users during our analysis of ECOS's track record. Of course, we are in no way downplaying the grievances of these users. However, we also have to underline the point that if you're on the hunt for a cloud mining platform, ECOS does seem like one of the few legit options to mull over.
Before we wrap up, ECOS is offering a trial contract (0.5 TH/s for 30 days) to new users so they can test the platform before going all-in.
Disclaimer
All the information contained on our website is published in good faith and for general information purposes only. Any action the reader takes upon the information found on our website is strictly at their own risk.