The actual effectiveness of the stimulus packages released by the U.S. Congress are starting to come into question. Economic news today indicates that the U.S. GDP shrank by the largest amount in history—a whopping 32.9% when annualized.
The collapse was widely expected, given the status of the economy due to the COVID-19 crisis. With fears causing reduced spending, job losses, and widespread business closures, markets have apparently ground to a halt.
Additionally, American spending has seen a substantial decline. According to Bloomberg economists Yelena Shulyatyeva, Andrew Husby, and Eliza Winger:
Fragile spending patterns paired with a looming income cliff mean extending augmented unemployment benefits will be critical. Reduction in line with the $200 per week proposed by Senate Republicans would scorch green shoots of recovery.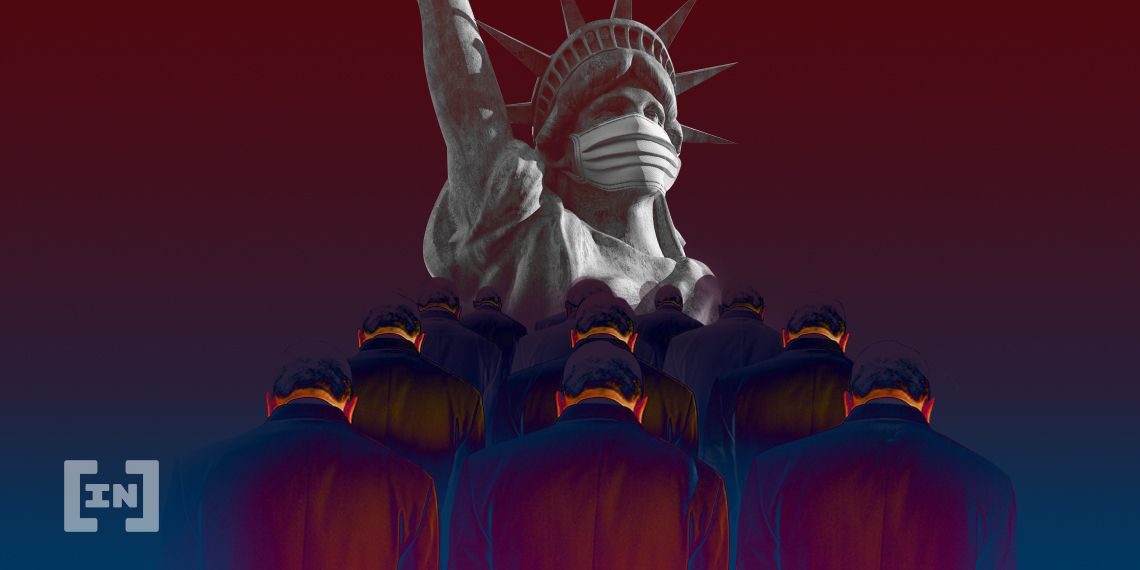 Collapses Ripple 'Round the Globe
While the stock market mega-pumps over the past month seem to tell a different tale, the current GDP numbers don't lie. The overall U.S. economy has plummeted due to COVID-related shutdowns.
However, this event has not been limited to the U.S. economy. The rest of the world has seen similar drastic declines.
The Q2 GDP disaster:

US -9.5%
Germany -10%
Japan -11%
France -17%
Italy -17%

Nobody seems to appreciate how truly screwed we all are.

— John Robb (@johnrobb) July 30, 2020
No Jobs, No Growth
This crushing economic decline can also be attributed to a substantial slump in job numbers. The continuing jobless claims have stabilized somewhat, but the most recent claims have soared to 900,000. This has spurred additional calls for new stimulus payments.
The job losses were likely related to new closures and regulations enforced in some states. California, in particular, saw substantial increases in jobless claims.
Taken together, the jobless claims and GDP collapse reveal that the stimulus package has not had as much of a substantial effect as claimed. Even as Senate Republicans consider a new bill, the need for continued benefits remains hotly debated.
Investor Flight
The concerns regarding inflationary pressure, coupled with the decline in GDP, have created the perfect 'stagflation' scenario. The result has been a growing concern with equity investing, in spite of the apparent stability in the markets.
Instead, investors have sought out other assets, generally to hedge the inflation. Gold, silver, precious metals, Bitcoin and Ethereum, all had substantial coordinated spikes.
What's more, the institutional market seems to have sought out cryptocurrency exposure. Grayscale Investments' digital large-cap fund spiked during heavy buying early this morning.
@Grayscale's diversified publicly managed crypto fund $GDLC is up big today. Someone really wanted to own some crypto exposure. Fast. pic.twitter.com/7FrnprTGoN

— DeFi Slate (@defislate) July 30, 2020
Together, the negative economic news and movement into digital and store-of-value assets may well indicate a substantial market shift is occurring.
Disclaimer
All the information contained on our website is published in good faith and for general information purposes only. Any action the reader takes upon the information found on our website is strictly at their own risk.