DOGE price prediction: Don't diss the DOGE, there are some interesting predictions about its future.
Dogecoin (DOGE) is expected to reach US$0.163 at the end of 2022, according to Finder.com's latest Dogecoin Price Predictions Report.
Finder.com's panel of fintech and cryptocurrency specialists have made some predictions about everyone's favourite meme coin, DOGE. They predict that DOGE will end 2022 at $0.163. This is before hitting $0.541 in 2030. This figure is roughly 400% higher than its price at the beginning of 2022.
DOGE price prediction: Expert opinion
Fred Schebesta, Finder's founder, predicts DOGE will be worth $0.25 by the end of 2022. "It shouldn't be underestimated in the world of cryptocurrency where breaking traditional methods for identifying value is a cherished past-time. Investors can likely sit tight knowing that while there will be more, and others will come and go, DOGE will forever be the original."
Joseph Raczynski, Thomson Reuters' Technologist and futurist, agrees with Schebesta. He thinks DOGE will benefit from its first-move advantage. He predicts DOGE will hit $0.50 by the end of this year, before reaching $1 by the end of 2025. "It is only worth something because people want to believe in it," he said.
The Dogecoin Trailmap Initiative shows a proposed direction for DOGE to boost its utility. It's up for debate whether or not DOGE can successfully rebrand itself from a memecoin to a utility coin.
54% of the panel think DOGE will remain a memecoin. 29% are unsure. Just one in five (18%) believe DOGE can leave its memecoin status.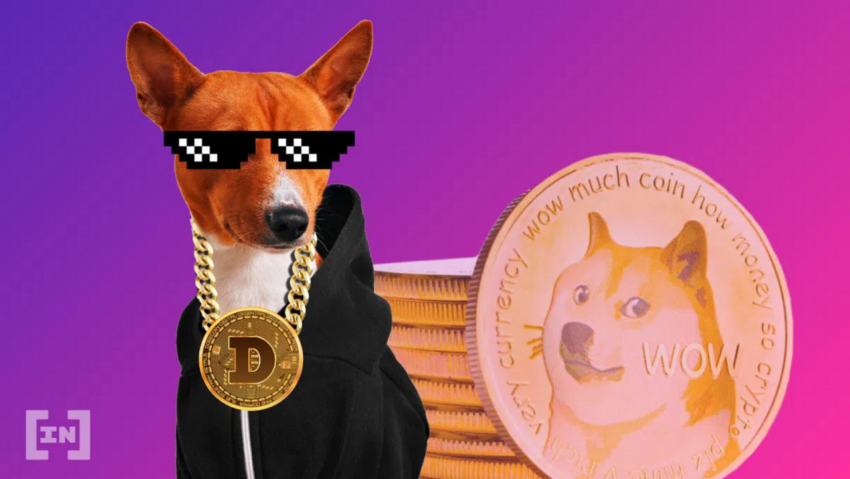 Doge: King of the memes
Of all the memecoins, however, the panel thinks DOGE is the most likely to have more utility in future. 45% of panelists say it could have more practical applications moving forward. So could Shiba Inu (23%) and Samoyedcoin (5%).
Many panelists were quick to note that memecoins have that name for a reason. Many don't expect memecoins to have practical applications.
Vanessa Harris is Permission's Chief Product Officer. She says memecoins will lose their luster over time. She expects DOGE will shrink in value over the next decade. "DOGE, SHIB, and others captured the imagination of first-time crypto investors. In 2022 we will see the luster wear off as meme coins' lack of true utility causes investors to seek more fruitful investments. The dog coins may not survive in the top 100, but they will always have a place in our hearts for the memes and camaraderie they inspired."
The most interesting thing about Dogecoin currently, is that it is the most talked about crypto on social media, after Bitcoin.
Got something to say about this DOGE price prediction or anything else? Write to us or join the discussion in our Telegram channel.
Disclaimer
In line with the Trust Project guidelines, this price analysis article is for informational purposes only and should not be considered financial or investment advice. BeInCrypto is committed to accurate, unbiased reporting, but market conditions are subject to change without notice. Always conduct your own research and consult with a professional before making any financial decisions.