As part of a plan to aid the unbanked in the US, politicians are considering the use of crypto dollars and digital wallets to speed the disbursement of direct emergency funds. The move comes as massive monetary stimulus packages are proposed to save the sinking economy.
According to reports,
legislative text
was issued on Monday by the House Financial Services Committee Chairwoman Maxine Waters. The bill would require large
Federal Reserve
banks and other financial institutions to provide digital wallets,
"…to provide financial protections and assistance for America's consumers, States, businesses, and vulnerable populations during the COVID-19 emergency and to recover from the emergency."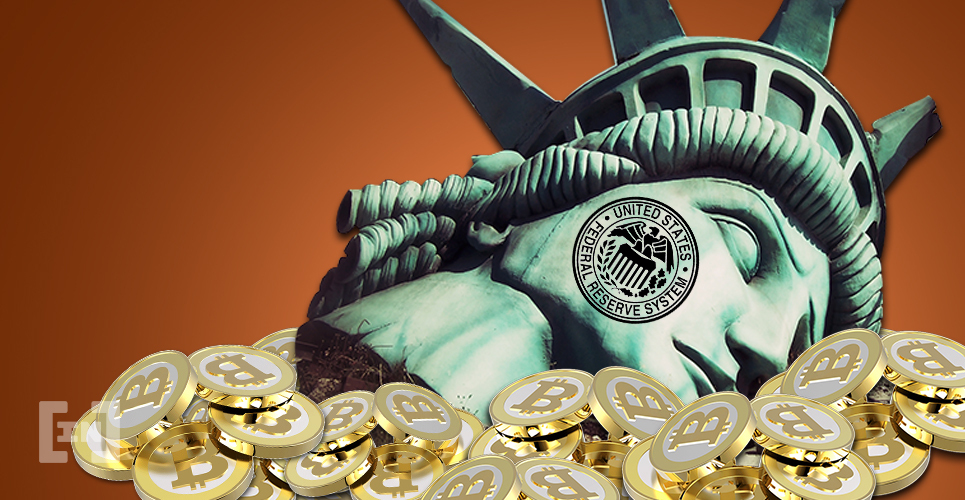 Digital Dollar Urgency
The creation of a 'digital dollar' and the establishment of 'digital dollar wallets' has been mulled before, but now extenuating circumstances have demanded these solutions. The move could also pave the way for the U.S. central bank to establish its own central bank digital currency (CBDC) for use globally once the outbreak has been contained and normality can resume.
According to Forbes
, founding director of the Digital Dollar Project, Daniel Gorfine stated;
"While the crisis underscores the importance of upgrading our financial infrastructure, broadly implementing a CBDC will require time and thoughtful coordination between the government and private sector stakeholders."
The bills have been titled 'Take Responsibility for Workers and Families Act' and the 'Financial Protections and Assistance for America's Consumers, States, Businesses, and Vulnerable Populations Act.' The term
digital dollar
has been defined as
"…a balance expressed as a dollar value consisting of digital ledger entries that are recorded as liabilities in the accounts of any Federal reserve bank." 
There were no further details on blockchain technology or any cryptography that may be used to secure transactions. It added that the virtual greenback would be,
"…an electronic unit of value, redeemable by an eligible financial institution (as determined by the Board of Governors of the Federal Reserve System)."
The digital wallets will be maintained by a Federal reserve bank,
"…on behalf of any person, that represents holdings in an electronic device or service that is used to store digital dollars that may be tied to a digital or physical identity." 
All 'member banks' are required to establish a 'pass-through digital dollar wallet' to all
citizens eligible
for the stimulus plan. Additionally, the U.S. Postal Service would aim to help unbanked individuals and those without proper ID to establish their identity be provided a digital dollar account. The Democratic bills come at a critical time when the Republican-based Senate remains at odds over its own bill to stimulate the economy. Democrats have twice
blocked the Republican spending bill,
which could be worth $2 trillion, arguing that it grants too much to corporations and not enough to individuals while not providing adequate transparency. [CNN]
Bullish for Crypto
Digital asset experts have commented that any digital currency created by the central bank would be bullish for
Bitcoin
and the entire industry. Co-founder and partner at Morgan Creek Digital, Anthony Pompliano, stated that this would on-board hundreds of millions of people to Bitcoin.
The government wants to give stimulus money to Americans through a digital dollar.

This will onboard hundreds of millions of people to Bitcoin. pic.twitter.com/MB0C765CaI

— Pomp 🌪 (@APompliano) March 24, 2020
He added that if China wins the
CBDC
race, a digital yuan will be much more accessible to people, which is why there is an urgency to develop a U.S. equivalent.
Disclaimer
All the information contained on our website is published in good faith and for general information purposes only. Any action the reader takes upon the information found on our website is strictly at their own risk.