Demand for discounted ASIC crypto mining equipment saw a massive boost in Russia in Q4, and the country's cheap electricity rates played a critical role. Nonetheless, the global outlook for miners is still grim.
Many regions across the globe have had a problematic relationship with cryptocurrencies, especially Bitcoin and its mining operations. While many countries raised red flags over Bitcoin transactions, some key events have shown the need for decentralization
One example is the unfortunate conflict between Russia and Ukraine. 
Russia-Ukraine War Impacts on Bitcoin
The largest cryptocurrency witnessed a 16% jump in March 2022 as the Russian assault on Ukraine continued, and the U.S. ratcheted up sanctions.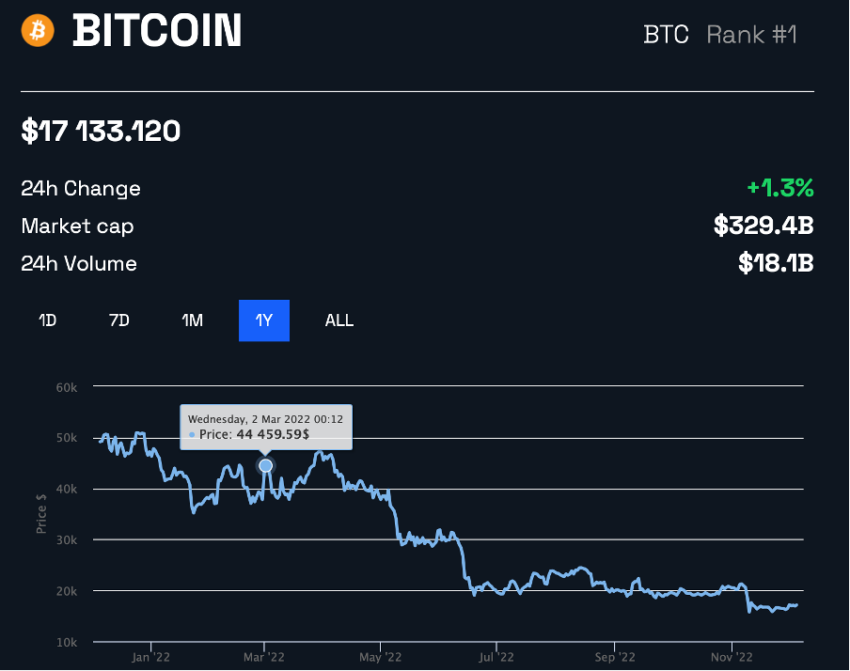 Katie Talati, the director of research at Arca, an investment firm, aired her thoughts regarding the ongoing war and its potential effects on Bitcoin: 
"Digital assets like Bitcoin are kind of an inflection point, Bitcoin was designed to do what it's meant to be a 'non-sovereign' asset. A way for citizens in countries that have unstable governments or unstable economies to put their money in something unrelated to their economy."
Bitcoin trading has been significant in Russia, as witnessed by the Ruble (RUB)-Bitcoin (BTC) trade pair. Metrics recorded by the crypto analytics provider Kaiko indicated that Ruble (RUB)-denominated Bitcoin volume reached close to 1.5 billion rubles around that period.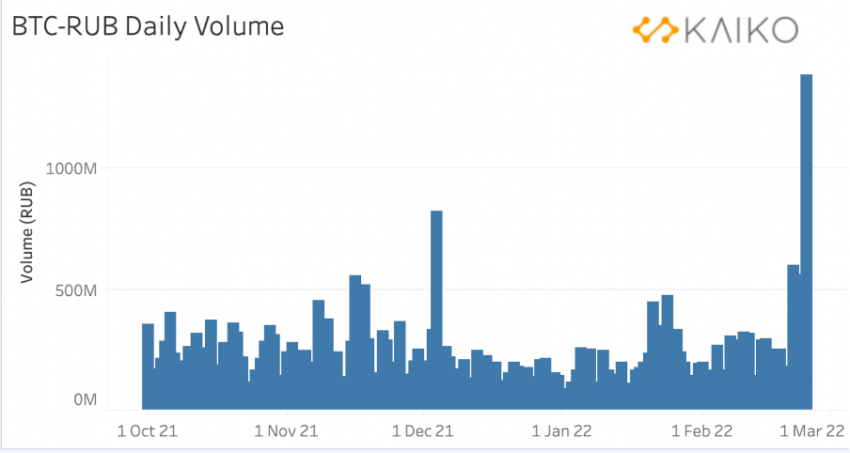 This indicated that many Russian citizens were potentially seeking ways to exit their country's fiat currency for other assets. This was directly after Russia was hit with financial sanctions from the U.S., U.K., and some EU nations. 
Crackdown on crypto assets
Fast forward to the present, and we can see that crypto assets have suffered significantly. Bitcoin is trading around the $17,000 level, marking a 75% drop from its all-time high of $69,000 in November 2021. 
Jaran Mellerud, a Bitcoin mining expert at Virdi Funds, gave reasons behind its struggles in 2022. In a newsletter, he stated:
"Due to the tightening monetary policy, 2022 has been a tough year for most financial assets. Bitcoin has been highly correlated with the Nasdaq since mid-2020, albeit with significantly higher volatility. With Nasdaq down 29% year-to-date, it is no surprise that bitcoin has struggled this year."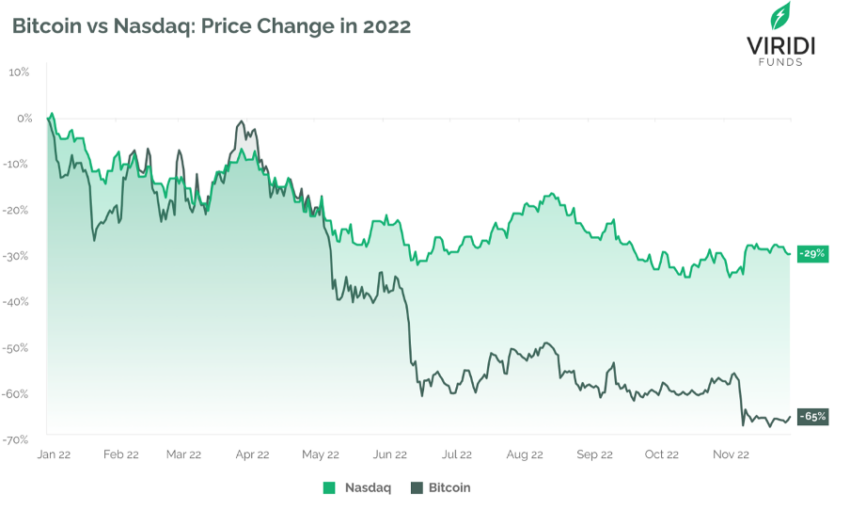 This was reminiscent of China's motion to ban crypto mining. China once held the majority of mining hash power across the globe until 2021, as seen in the plot below: 
The large electricity requirement of these mining operations was a key reason behind its crackdown.
By now, practically all Bitcoin mining operations are no longer profitable as the BTC price continues to fade and electricity costs rise. This caused a ripple effect on the hash rate and the sale of mining equipment. 
ASIC (application-specific integrated circuit) miner prices have fallen by around 80% this past year.
Crypto Mining Operations in Russia
Russia has had a storied past with its regulation of cryptocurrencies.
As hash power left Chinese shores, other nations emerged as hot destinations for Bitcoin mining operations — including Russia
In early 2021, a Russian miner imported 20,000 Bitcoin mining rigs into the country, the most significant import of its kind. After China's ban on mining, the Russian Association of Cryptoeconomics, Artificial Intelligence and Blockchain (RACIB), local authorities, and businesses worked together to entice Chinese miners to the region.
At present, the current downtrend in the prices of ASIC miners is likely to continue in the near term. Russian miners are taking full advantage of the low prices, per the latest insights shared with BeInCrypto. 
Rise in demand
Kommersant highlighted the rise in a Dec.1 report: 
"In the fourth quarter, the demand for specialized computing devices for cryptocurrency mining increased significantly in the Russian Federation. It is spurred by low equipment prices against the background of lower quotations, as well as the still low cost of electricity."
'The supply of cheap used equipment may even increase in the future against the background of the withdrawal from the market of large foreign mining companies,' it concluded. 
Data from GlobalPetrolPrices showcased that 'the price of electricity is 0.079 U.S. Dollar per kWh for households and 0.114 USD per kWh for businesses which includes all components of the electricity bill such as the cost of power, distribution, and taxes. 
For comparison, the average price of electricity in the world for that period is 0.143 USD per kWh for households and 0.138 USD per kWh for businesses:

Crypto Mining Operators in the Region 
Different mining operators based in Russia echoed the same narrative regarding the increased traction shared with BeInCrypto. Bitriver, one of Russia's largest mining operators, claimed that 'in the first ten months of 2022, the demand for miners grew by 1.5 times.'
Meanwhile, mining hardware retailer Chilkoot stated that sales in the first two months of Q4 exceeded those for the entire third quarter. The 'total for the previous nine months of 2022 was 65% higher than last year's volume.' 
"We work with legal entities, and they began to buy 30% more equipment per transaction than at the beginning of the year," noted Artem Eremin, Chilkoot's development manager.
With Bitcoin trading in the range of $16,000–$17,000, Russian mining firms still have some margin of safety, noted 51ASIC co-founder Mikhail Brezhnev. 
Overall, this shows that demand for ASIC machines has increased significantly.
Concerns to consider
So, while mining operations have increased in some regions, there is still a contentious narrative on a global scale. Miners are selling at the most aggressive rate in almost seven years, with a 400% increase in selling pressure. 
The present market conditions reflect a problematic position for miners. Rising energy costs, high mining hash rates, and declining BTC value have exacerbated these issues.
A perfect storm of a falling Bitcoin price, growing competition among miners, and increasing electricity prices have paved the way for potentially the worst bear market in regard to Bitcoin mining.
Disclaimer
Following the Trust Project guidelines, this feature article presents opinions and perspectives from industry experts or individuals. BeInCrypto is dedicated to transparent reporting, but the views expressed in this article do not necessarily reflect those of BeInCrypto or its staff. Readers should verify information independently and consult with a professional before making decisions based on this content.