DeFi newbies: There are approaches that allow newcomers to get involved and succeed, says James Wang, Head of Tokens at Amun.
There's no shortage of options when it comes to investing in cryptocurrencies. With new projects getting launched literally every day. Investors who may otherwise be jumping into this realm are held at bay due to this complexity, not to mention the complications and risks that come with purchasing and storing these assets. However, new services and products are becoming available that bring professional-grade portfolio management to everyday investors without them having to become experts in the field first.
Surviving in the crypto markets
As attractive as cryptocurrency can be, navigating the trade and safe storage of assets can be daunting at best and dangerous at worst. Signing up to a platform, setting up a crypto wallet, securing your seed phrase, and correctly transferring funds can open up users to mistakes, resulting in a potential loss of funds. Things get even more complicated when you get into the world of Decentralized Finance (DeFi), with a dizzying array of options for services and assets that aren't always legitimate or easy to use.
There are also issues such as legal clarity surrounding cryptocurrencies to contend with. Not every platform is legal in every jurisdiction. Even the biggest exchange in the world, Binance, is banned in many first-world countries, leading to confusion among users as local variations on the service, such as Binance US, are rolled out to try and bring coverage to as many locations as possible. This is hardly intuitive and places users in a precarious position before they can even begin exploring.
To top it all off, there are also scams and hackers. Bad actors are constantly creating look-alike websites and imitation coins, all to trick newcomers into accidentally giving them their money. Worst of all, even a well-intentioned service can lose user funds due to a mistake or exploit in the code, as was the case in the recent $600 million exploit of Axie Infinity's Ronin network.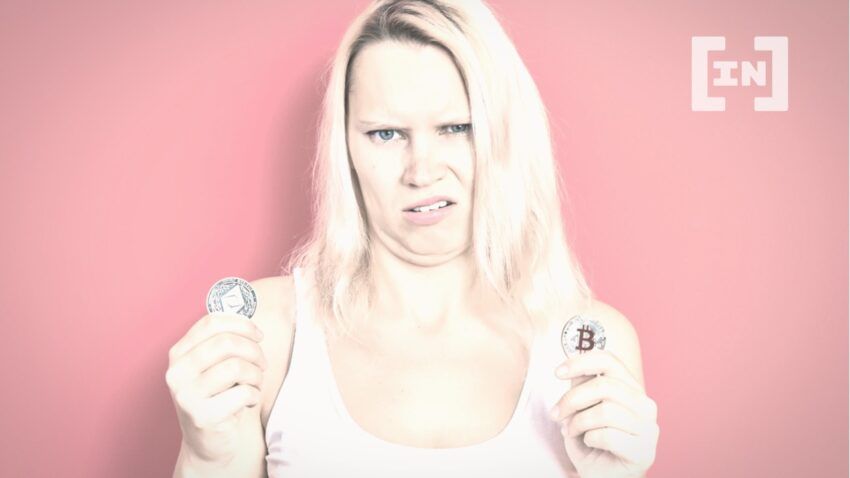 DeFi newbies: Let's simplify things
Ideally, investors shouldn't need to navigate all of the subtlety and complexity of these markets to obtain institutional-grade results. To stimulate broader investment, we need to foster approaches that allow relative novices to get involved and succeed. Fortunately, there are a variety of strategies and products now available that offer just that kind of exposure.
To follow the lead of the traditional investment industry, investors would often gravitate toward vehicles like Mutual Funds and ETFs. Using these tools, investors can gain exposure to a diverse portfolio via one single asset, providing improved risk management and flexibility. For investors who are lacking time experience, these kinds of methods can provide a level of expertise they'd otherwise be unable to access.
DeFi newbies and index tokens
However, perhaps the easiest and most accessible option for many investors would be the rising availability of what are known as "index tokens." As their name implies, these tokens are a single asset that aggregates investments focused on specific market segments, such as DeFi or layer-1 blockchains. Again, the underlying correlated projects are managed by professionals, but all the user needs to do is purchase the index token, and they're all set.
Already some attractive products are available from Amun, who offer indexes for Polygon, Solana, and the broader DeFi ecosystem. These "baskets" of assets are rebalanced regularly, taking into account recent price movements and overall market capitalization. This represents the most hands-free approach, as there is nothing to sign up for or set up, and users don't need to micromanage their portfolio to get maximum returns. Once the tokens have been purchased, investors can simply sit back and let them appreciate along with the market.
Conclusion
Fresh capital is coming into cryptocurrency all the time, but many are wary of anything more complex than buying a bit of Bitcoin or Ethereum. The much more diverse world of DeFi is too complicated and dangerous for them to tap into the possibilities for returns.
Fortunately, by leveraging these techniques that make the barrier to entry much more accessible, it is now possible to bring diversified cryptocurrency portfolios to just about anyone.
About the Author:

James Wang is Head of Tokens at Amun, providing clients with diversified crypto exposure through index token products. Prior to joining Amun, James was Lead Analyst on ARK's Next Generation Internet Fund ARKW. Growing assets from $10 million to over $6 billion AUM.
Got something to say about DeFi newbies or anything else? Write to us or join the discussion in our Telegram channel. You can also catch us on Tik Tok, Facebook, or Twitter.
Disclaimer
In compliance with the Trust Project guidelines, this opinion article presents the author's perspective and may not necessarily reflect the views of BeInCrypto. BeInCrypto remains committed to transparent reporting and upholding the highest standards of journalism. Readers are advised to verify information independently and consult with a professional before making decisions based on this content.

Our Guest Op-Eds represent in-industry voices in the crypto and Web3 space. Have an opinion? Email
[email protected]
.
Our Guest Op-Eds represent in-industry voices in the crypto and Web3 space. Have an opinion? Email
[email protected]
.
READ FULL BIO
Sponsored Sponsored