While
Bitcoin
saw a marked decline in daily transactions through March and April,
Dogecoin
actually saw a significant increase.
More people are sending
DOGE
now than just a month and a half ago, on-chain metrics say. For some strange reason, there's been an increase in people using DOGE amid this global crisis.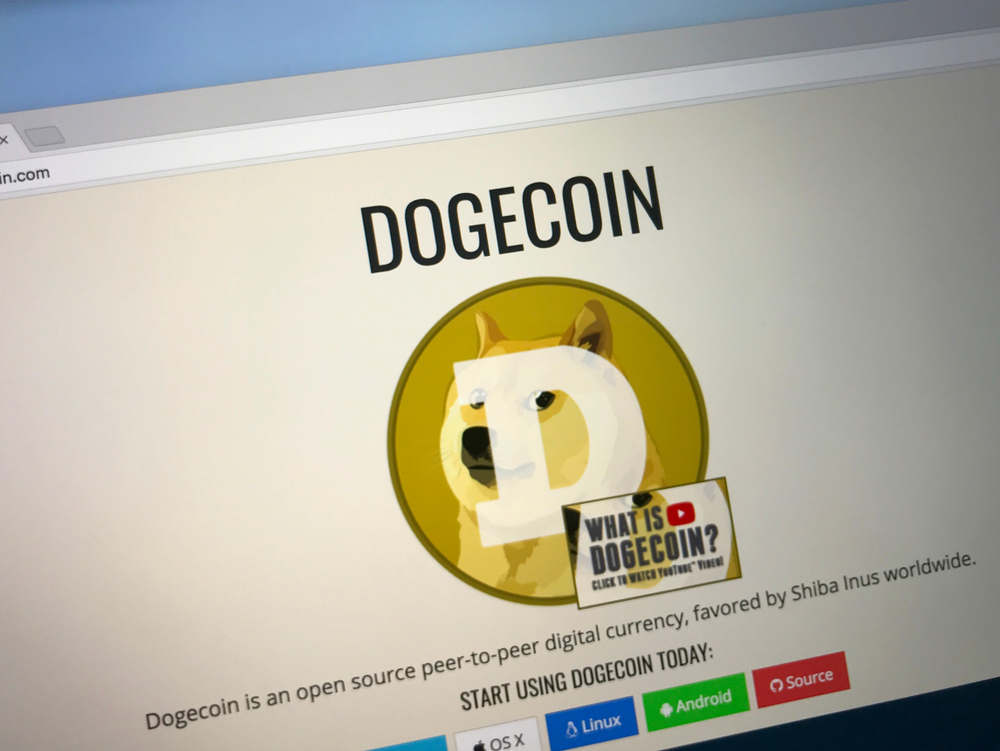 DOGE Sees Increase in Transactions
For an unknown reason, there has been a steady increase in transactions with DOGE. On Feb. 20, DOGE had some 24,000 daily transactions. That number has risen to 32,400 daily transactions as of April 12. That's an increase of 35%.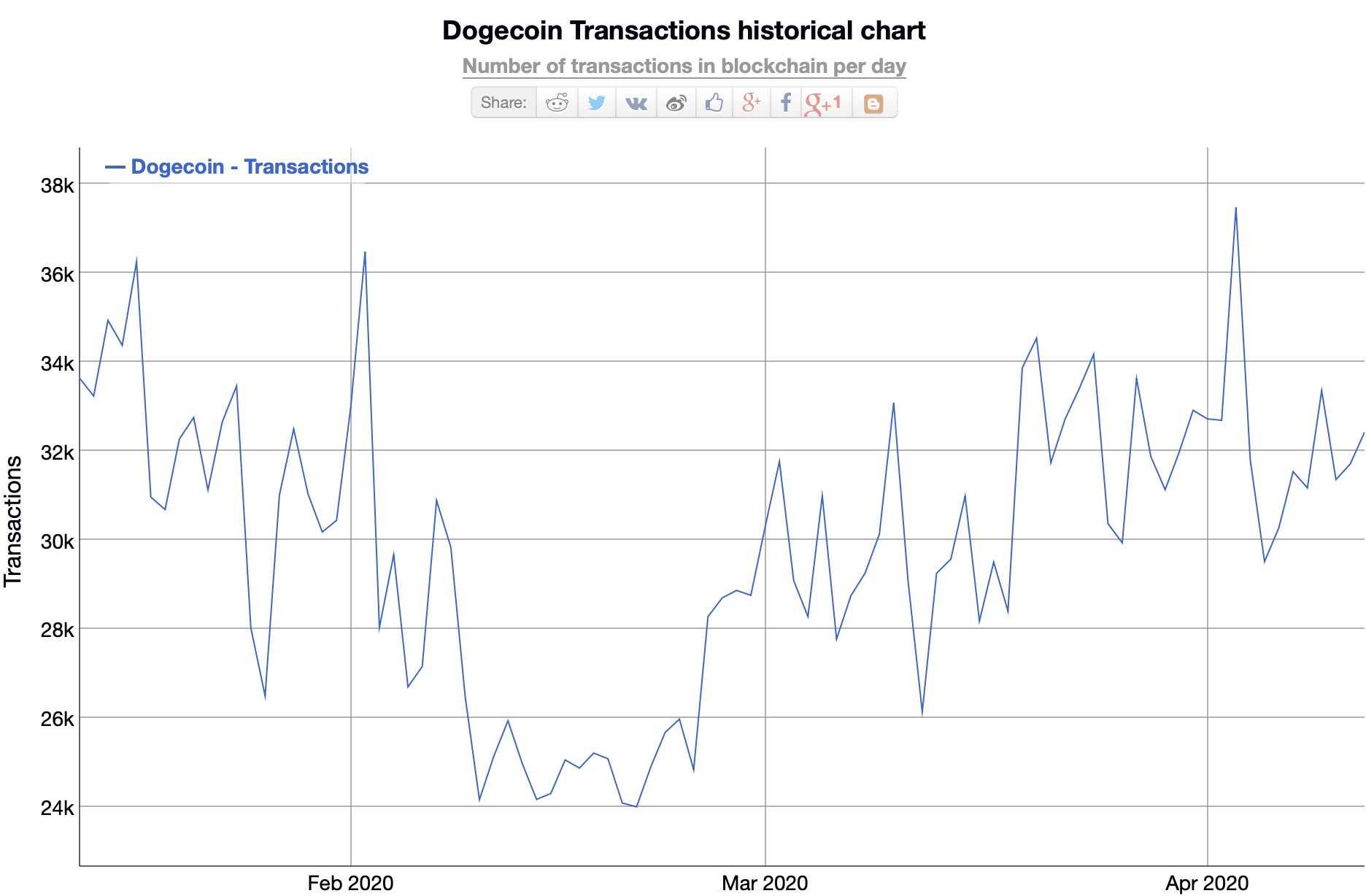 It should be noted that DOGE is a unique proof-of-work cryptocurrency in so far as it does not have a halving event. In fact, its last block decrease was in February 2015. With a very fast mining window, DOGE continues to attract miners, however—which is evidenced by its active network. During this same period, Bitcoin has seen a marked decrease in daily transactions from 316,000 on Feb. 20 to 228,000 on April 12.
Much Network Growth
DOGE price increases have often been associated with alt seasons. In fact, BeInCrypto has often reported on these speculations; some analysts maintain that DOGE remains an indicator
for market cycles. 
Despite being a meme coin, DOGE is also quite secure. A study last year found that DOGE is the third most-resistant cryptocurrency to a potential 51% attack,
behind only Bitcoin and Ethereum. 
At the time of writing, DOGE is down some 3% relative to USD but is still stable against BTC. It still boasts a large market capitalization of $237M. It should be noted that DOGE has been seeing a significant increase in trading volume compared to last year. For comparison, on Oct. 1, 2019, its daily trading volume was $55M; its daily trading volume today is $168 million. The resilience of DOGE as a novelty coin has defied expectations and it seems like it will be a staple in the cryptocurrency space for years to come. This December will mark seven years since it was first released.
Disclaimer
All the information contained on our website is published in good faith and for general information purposes only. Any action the reader takes upon the information found on our website is strictly at their own risk.