Yesterday rumors circulated the internet that the US Federal Reserve will announce the creation of a digital dollar on the 16th. Although this cryptocurrency-like speculation turned out to be unfounded, they did spark some interesting takes about the impact a major global power digitizing their currency will truly have on the world.
Fintech entrepreneur Marc Fleury posted an image of US Commodities Futures Trading Commission Chair Christopher Giancarlo giving a speech at the Crypto Finance Conference in St. Mortiz to Twitter yesterday. The event, held in the alpine Swiss town this week, is described on its website as "the most private crypto finance and blockchain conference for investors."
Fleury tweeted that during the speech, Giancarlo revealed US Federal Reserve plans to announce its own digital currency tomorrow. He added that the digital dollar would apparently be "like the China effort," which BeInCrypto has previously reported on.
Doubt and Debate in the Cryptocurrency Industry
The tweet sparked both doubt and debate in the cryptocurrency industry. Lightning Labs co-founder Elizabeth Stark, also speaking at the event, commented that the speech gave her the impression that there would be some non-Fed announcement relating to a digital dollar but doubts any official Fed confirmation. Meanwhile, Gabor Gurbacs, the digital asset director at VanEck, found it strange that a Federal Reserve project would be pre-announced in such a way, at a Swiss cryptocurrency conference of all places.
Holy shit … if this is real the $5.3 BILLION Visa just spent on Plaid is going to be a _complete_ write-off. For those that don't know: A gov-backed digital dollar will come with standardized transaction API any app can use to interact with any bank- no 3rd party needed. https://t.co/WPw8t0U1QR

— Ross (@baebb_code) January 15, 2020
As it turned out, those doubtful of the announcement of an announcement were right. The Federal Reserve didn't detail a digital dollar today. However, Giancarlo, along with two others, have announced the formation of the Digital Currency Foundation.
According to a press release, cited by the Wall Street Journal, the newly-organized think tank will promote the idea of digitizing the US dollar. The venture will be supported by the IT giant Accenture, which has already advised financial institutions like the Bank of Canada and European Central Bank on digital currencies.
Despite the Federal Reserve not formally announcing its rival to China's efforts tomorrow or not, the rumors have sparked some interesting takes on major economies adopting their own digital currencies, not unlike a cryptocurrency.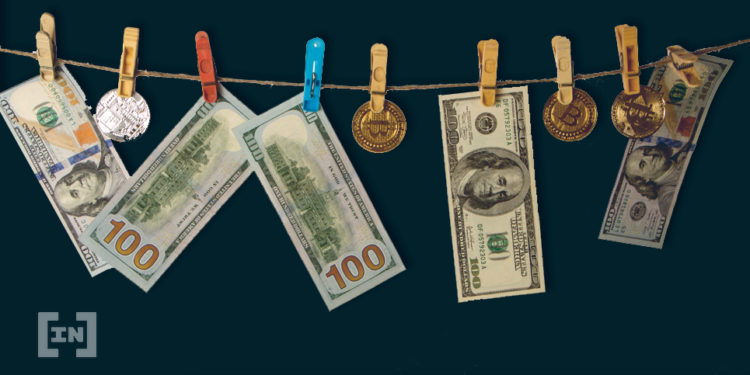 Is Bitcoin the Better Option?
Some, like Morgan Creek Digital Assets Partner and podcaster Anthony Pompliano, believe that the US must move quickly if the dollar is to stand any hope of thriving in a world dominated by a digital yuan. In the following clip, he says that every currency will soon be digital and that Bitcoin will represent a better, less manipulatable, and non-censorable option:
"… over time more and more people will choose a currency that a government does not control."
Rumors are circulating that the Fed is going to announce an effort to digitize the dollar this week.

This would be similar to China's effort to digitize the yuan.

Whether the rumor is true or not, the Fed should absolutely digitize the dollar.

Here is why: pic.twitter.com/8xvozAtFZr

— Pomp 🌪 (@APompliano) January 15, 2020
Meanwhile, others make the case that the dollar is already digital since so much of it is deposited into banks and transacted using cards. Drawing a similar conclusion to Pompliano, CEO of Shapeshift Erik Voorhees reasons:
"USD and BTC are both digital. One is scarce."
Reminder: the dollar is *already* digital. Do you think the number in your bank account is a tally of paper in the vault? When you pay someone with your credit card, do you imagine a shipment of bills is initiated behind the scenes? 🧐 USD and BTC are both digital. One is scarce.

— Erik Voorhees (@ErikVoorhees) January 15, 2020
For some, the fact that the digitization of the dollar would mean little in real terms. The Federal Reserve would still be able to create more of it at whim. This is what distinguishes Bitcoin from such centrally-controlled digital currency errors for a growing number of people.
There is no difference if the US dollar gets digitized or not when it comes to the "printing" process. The Fed would still make more digital USD. #Bitcoin in no way would have been hurt by this. Quite the contrary. #crypto

— Maciej Buczowski, PhD (@Mac88Q) January 15, 2020
---
Do you want to BeInCrypto? Join our Telegram Trading Community for exclusive trading signals, educational content, discussions and project reviews! Images courtesy of Shutterstock, Trading View and Twitter.