A new report released by blockchain analysis firm, Chainalysis, shows that cryptocurrency exchange hacks in 2019 resulted in a theft of $283 million — a sharp drop from 2018 which saw roughly $875 million stolen. The report also notes that exchanges have strengthened
security
measures, though some hacking groups have grown more sophisticated as well.
Chainalysis released a condensed version of a soon-to-be-published report that details cybercriminal activity in the blockchain space. The excerpt of the
Chainalysis 2020 Crypto Crime Report
provides a lot of telling information regarding the evolution of security and attacks in the space.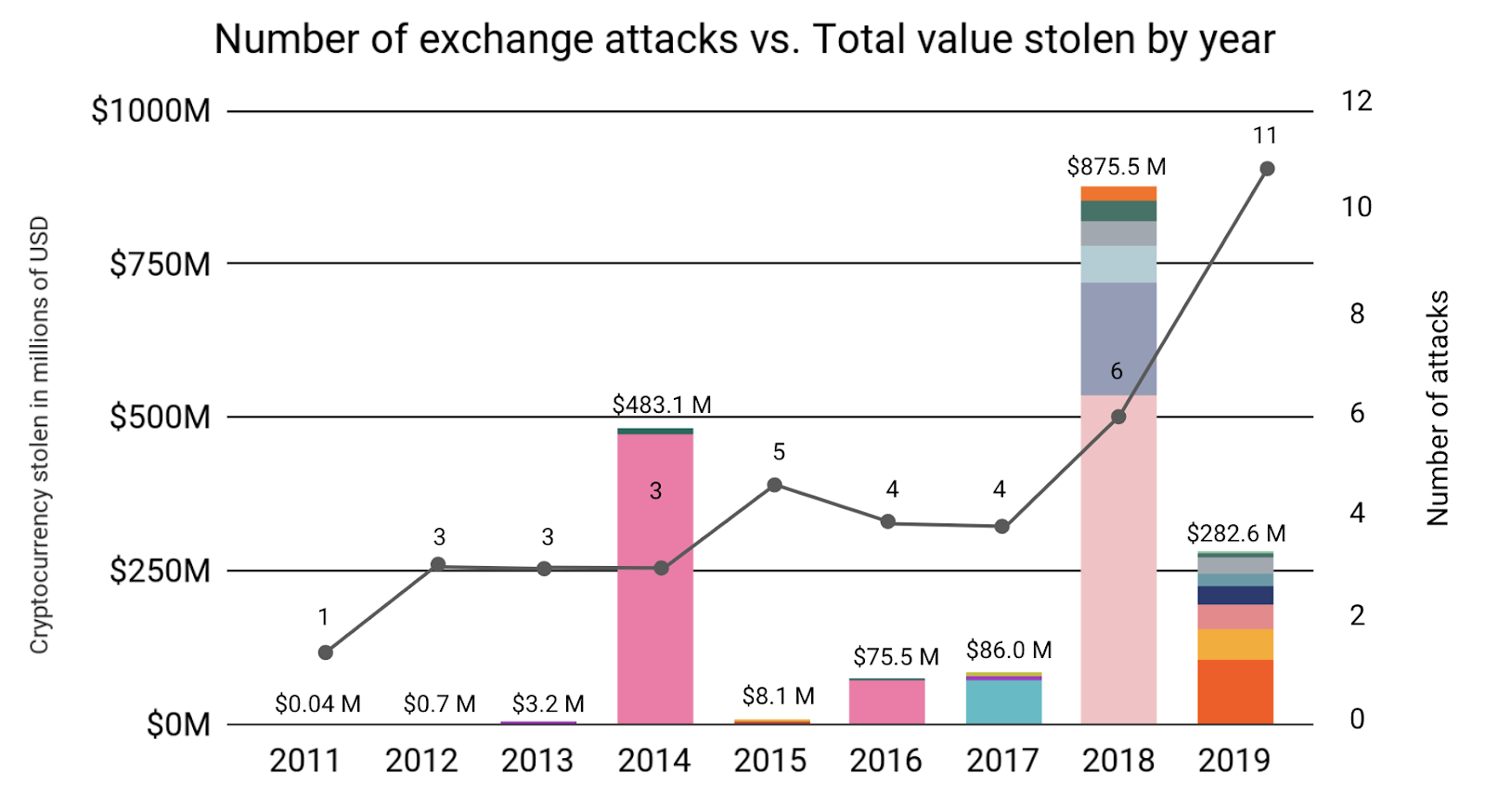 The most notable conclusion drawn from the report is that there has been an enormous reduction in the amount of funds stolen from last year. 2018 saw roughly $875 million worth of cryptocurrencies stolen, while in 2019 that number fell to $283 million. The report states that exchanges have 'gotten better at limiting damage,'
"Only 54% of the hacks we observed in 2019 took in more than $10 million, compared with all hacks in 2018. While the increase in the number of individual hacks should be concerning, the data indicates that exchanges have gotten better at limiting the damage any one hacker can do."
Cryptocurrency Hacks Evolving
In explaining how it came to these numbers, Chainalysis said that it counted both "technical vulnerabilities and attacks conducted through social engineering or other forms of deception." It also only focused on attacks related to exchanges, and not entities such as payments processors or
wallet
providers.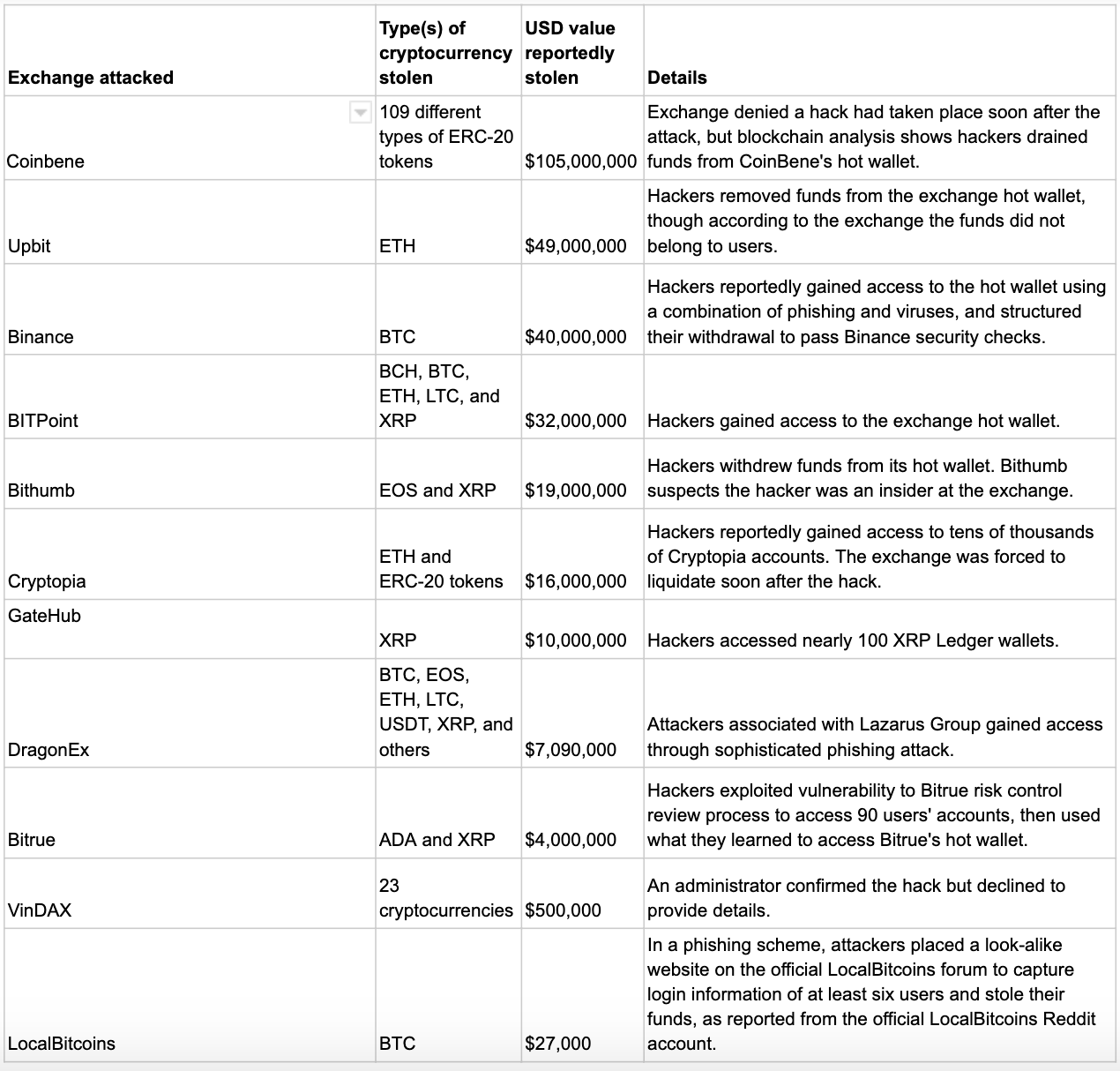 The firm analyzed more than 10 of the major tokens and coins that were involved in the attacks, including ADA, BCH, BTC, ETH,
EOS
, LTC, NANO,
NEM
, USDT, and
XRP
. Specific exchange hacks that were examined include Coinbene's $105 million hack,
Upbit's $40+ million hack
, and Binance's $40 million
phishing attack
. One noticeable theme among the listed hacks is that they all involved either exploitation of security systems or increasingly sophisticated phishing attacks.
Continued Vigilance is Recommended
While Chainalysis praised exchanges for doing a better job in 2019, it also warns them not to "rest on their laurels" and continue to build improvements to remain secure into the future. Among other things, the report recommends exchanges flagging suspicious transactions before completion and educating employees on how to better protect themselves and the security of their platforms. It also recommends treating large funds moved through mixers or CoinJoin wallets as suspicious, as well as increased cross-border cooperation. The full report is slated for release before the end of the month.
Disclaimer
All the information contained on our website is published in good faith and for general information purposes only. Any action the reader takes upon the information found on our website is strictly at their own risk.