Cryptocurrency artist and designer, CryptoGraffiti, carved a private key to a Bitcoin address onto a banana and taped it to a wall, asking someone to claim it before it rots away. The act takes after a recently famous $120,000 artwork installation of a banana taped to a wall at Art Basel which was later consumed by performance artist David Datuna.
The Art Basel Miami Beach, a premier art show in Miami, Florida, has been making the news for one very peculiar reason: a man
ate a banana
that was taped to the Emmanuel Perrotin outer gallery wall, deemed a piece of art with a price tag of $120,000, for which he has received more praise than criticism. David Datuna, a performance artist, then ate the fruit, which was the work of Italian artist Maurizio Cattelan titled 'Comedian.'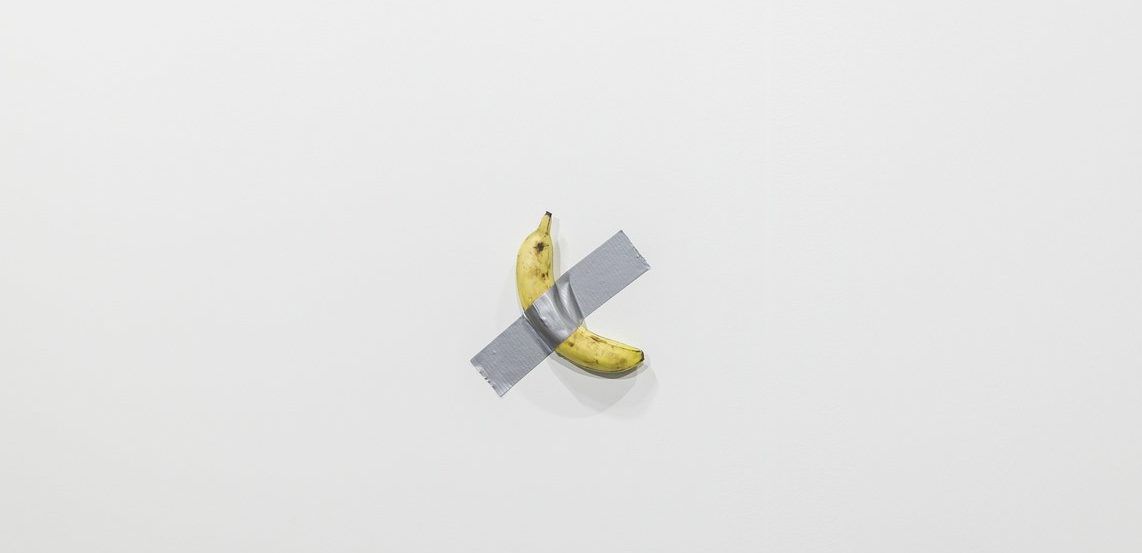 Despite Consumption, the Banana Holds Its Value
Lucien Terras, director of museum relations for Galerie Perrotin, said that the consumption did not detract from the art, saying that
"[Datuna] did not destroy the art work. The banana is the idea."
The gallery's founder, Emmanuel Perrotin, called the banana "a symbol of global trade, a double entendre, as well as a classic device for humor" and that it was "vehicles of both delight and critique."
https://www.instagram.com/p/B50SY2Lljke/
The banana was purchased from a local grocery store, and two more such bananas were sold for $175,000.
Cryptocurrency Enthusiast Goes One Step Further
CryptoGraffiti
, an artist who produces all sorts of artwork related to cryptocurrency, saw the development unfold and was inclined to make his own iteration.  The artist decided to take a unique spin to the banana idea, carving a private key to an undisclosed amount of Bitcoins into the skin and taping it to a wall, asking anyone to claim the banana before it rots.
Art drop! 🖼🍌🚨

Unlike some modern art, #Bitcoin has verifiable value.

In the Bay? Act fast before the private key w/ an undisclosed amt of BTC rots.

–
The Commodity, 2019
Banana, duct tape & bitcoin on wall
7 in x 12 in#bitcoinart #artbaselmiami#artbasel#bitcoin pic.twitter.com/Q5vBIetZhB

— cryptograffiti (@cryptograffiti) December 6, 2019
Naturally, it didn't take very long for someone to claim the banana and the bitcoins.
artwork is SAFU 👏🏻 pic.twitter.com/b3Wr0vUdrx

— Curating Crypto (@curatingcrypto) December 7, 2019
CryptoGraffiti also said that unlike modern art, Bitcoin had a verifiable value. It is clear that one can attach value to anything. However, if it can be backed by strong economic factors, utility, and mathematical design, then there really is a true value to the asset in question. In any case, art and cryptocurrencies have a strong connection.
Tokenization
, a phenomenon that has received an incredible amount of attention in 2019, has hit the art industry by storm, allowing people to purchase fractional amounts of pieces of art and invest in yet another asset class. Numerous platforms have been developed specifically with disrupting the art industry in mind.
Disclaimer
All the information contained on our website is published in good faith and for general information purposes only. Any action the reader takes upon the information found on our website is strictly at their own risk.