The crypto jobs market is much stronger and is now more able to weather market dips, according to CryptoJobsList Founder Raman Shalupau.
The assertion came in an exclusive BeInCrypto interview as we covered a range of issues, which included the top job trends of 2021. We also delved into salary data to find out just how highly crypto workers are valued.
One of the insights from Shalupau suggests that the crypto sector is now in a stronger position than at any point in its past. In May 2021, the price of bitcoin and other major assets dropped, and prices did not start to rise consistently again until July. Previously, market corrections have had a chilling effect on the job market, but Shalupau noticed a significant difference on this occasion.
"The crypto jobs market has matured, to a point where it's much stronger than previous years," Shalupau said. "In May, when the price of bitcoin and ether fell, the job market stayed strong. The evidence from CryptoJobsList shows that hiring managers didn't halt or even pause their recruitment efforts."
While the strength of the jobs market is certainly good news for jobseekers, it paints a positive picture for the entire crypto economy. Shalupau believes a big factor in the change is in the companies themselves and their ability to plan for the longer term.
"In previous bull runs, we saw unsustainable growth where companies spent a lot of money during good times and did not have the runway for bear markets. This time around, the market is more mature, and we have more established companies with greater cash reserves – many with VC funding. Companies should be able to sustain multi-year bear markets, which is good news for the crypto jobs market."
Strong growth and high wages
BeInCrypto asked Shalupau where the strongest growth metrics came from last year. Unsurprisingly NFTs were a major trend, although non-fungible tokens weren't the only niche making significant progress.
"On CryptoJobsList NFTs were making all the ground in the early part of the year, but DAOs demonstrated stronger growth later on," said Shalupau. "Now we're also seeing more and more people from tech startups and finance making the transition into crypto – in part fueled by the emergence of Web 3.0 and the narratives surrounding that.
"Our data also shows that meme jobs also became the real thing last year, with crypto companies willing to pay good money for meme specialists who understood crypto culture."
That brought us on to the subject of salaries, an area of interest for both employees and hiring managers.
"We saw a significant increase in wages over the year. According to the real salaries collected from our community, the average salary in crypto now sits at $92,000 per year, with the top 10% taking home more than $160,000."
Shalupau says the company is now collating data from previous years to provide more granular salary data in the near future.
A real career path
While crypto battles false narratives in the mainstream media, on everything from criminality to climate change, Shalupau believes that the perception of crypto and crypto workers is generally positive. The wider public is now also more open to the idea of remote work than they were two years ago.
"The crypto jobs market has always been remote-native," said Shalupau. "Crypto is probably the single industry with the highest number of remote jobs, with more than 90% of the jobs on our site falling into that category. And it's not ad hoc or part-time roles I'm talking about; the majority of these are full-time positions. 80% of the roles on our site are full-time jobs.
"The biggest employers include exchanges, fiat on-ramps, media organizations, L1 foundations, and DeFi startups. These are remote jobs that can also provide a legitimate career path. The path to a serious career in crypto is already here and has been here since at least 2016.
"There is another career path in crypto that's worth mentioning, that fewer people have access to, and might be perceived as unattainable or unrealistic. That is the career of a freelancer, an individual contributor in open source projects, foundations, and DAOs. Few have the confidence and knowledge of how to get opportunities in the permissionless way, but the roles are there. This is an area where more work can be done by the companies and communities to educate the masses about career opportunities and how to get them."
BeInCrypto is hiring
BeInCrypto is seeking to add to its team of industry experts. We currently have positions in marketing, sales, translation, design, programming, and journalism.

In 2021 BeInCrypto grew from a group of 80 to the team of over 160 co-workers we have today. BeInCrypto is now the fastest-growing crypto news website for the third year in a row. If you'd like to find out more about BeInCrypto and the sorts of roles we can offer, please visit the BeInCrypto careers page.
What do you think about this subject? Write to us and tell us!
Disclaimer
In adherence to the Trust Project guidelines, BeInCrypto is committed to unbiased, transparent reporting. This news article aims to provide accurate, timely information. However, readers are advised to verify facts independently and consult with a professional before making any decisions based on this content.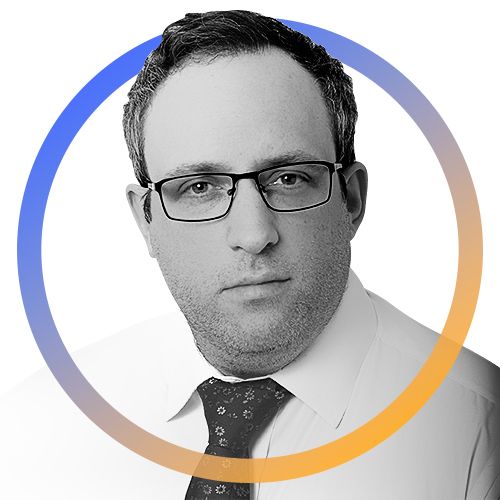 Robert D Knight is a journalist and copywriter who has specialized in crypto for over four years. His varied experience includes freelancing, in-project contracts, agency work,...
Robert D Knight is a journalist and copywriter who has specialized in crypto for over four years. His varied experience includes freelancing, in-project contracts, agency work,...
READ FULL BIO
Sponsored Sponsored