Layoffs and shutdowns have become a common thing in the cryptocurrency industry.
Many blockchain and crypto-related companies got used to living life in a big way near the end of 2017, but now have to tighten their belts to survive the biggest sell-off in this nascent market's history. Blockchain venture firm ConsenSys is the latest casualty of the cryptocurrency market crisis. The company is about to cut 50 to 60 percent of its staff and overhaul its business model. It means that many of the 36 blockchain startups supported by ConsenSys will be stripped of financing and nearly 600 people will fall into the ranks of the unemployed. https://twitter.com/mdudas/status/1075803119769055232 At the end of November, the blogging website and blockchain Steemit funded by
Steem Coin (STEEM)
was forced to lay off about 70 percent of its team and reduce costs of infrastructure behind Steemit.com and public application program interfaces (APIs). The company struggles to survive after its digital coin lost 96% of its value from the all-time high it reached in January of this year.
The Dan Larimer effect. $Steem rekt even though they had a huge premine.
Just giving it a couple of years for $EOS. https://t.co/ZYi0sgN2gR

— WhalePanda (@WhalePanda) November 28, 2018
A number of
smaller projects
that thrived during the cryptocurrency rally in 2017 either died quietly or retrenched severely by cutting staff and expenditures. For example, SpankChain, a coin for adult-only content and entertainment services, reduced its core team to 20 and its freelancers to eight as the company's market value plummeted from $190 million in January to about $5 million at the time of writing.
The Road to Hell?
The
cryptocurrency industry
is not the first to walk the road to hell. History shows us that massive layoffs and expenditure cuts are a natural development for an industry that has experienced a period of unsustainable growth. During the period of depressed oil prices in 2016 and 2017 the global oil and gas industries lost nearly 445,000 jobs, which is approximately as many as people living in Atlanta, Georgia. Meanwhile, the finance and insurance sector in the U.S. shed over 390,000 jobs during the dismal five years between 2007 and 2012, when the industry crumbled to ruins after the Lehman Brothers bankruptcy and events which followed. The same is true for the Internet and online industries which were also young and inexperienced with financial management, especially when the dot-com bubble popped.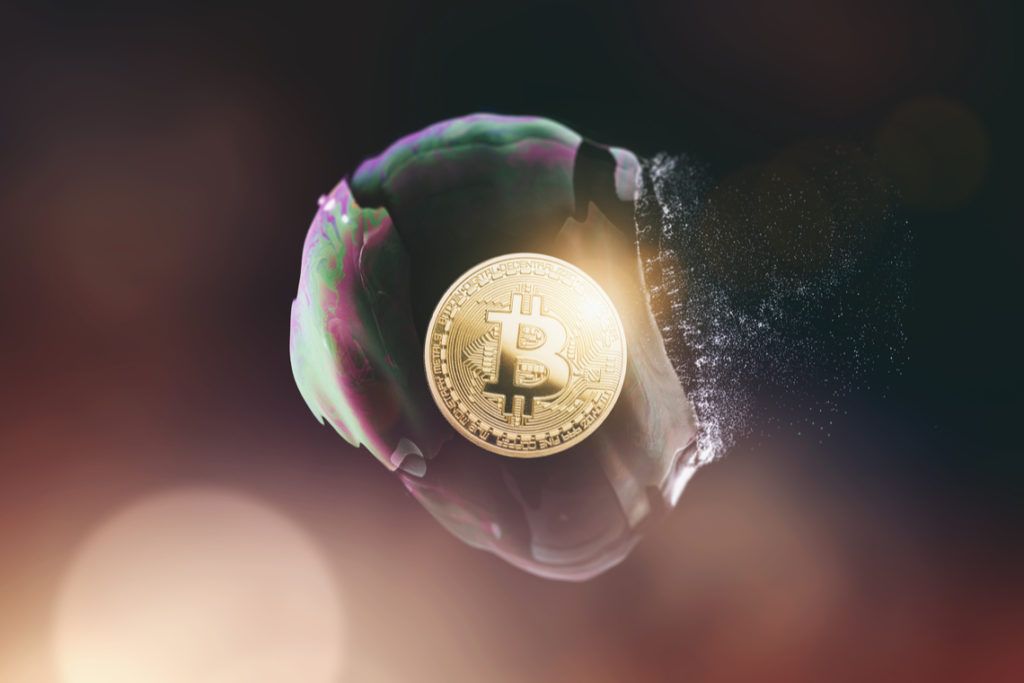 Or a Way to Catharsis?
Shale drillers, asset management offices, dot-com startups, and now cryptocurrency companies fell into a trap of living for the moment. This approach resulted in bad management decisions and exorbitant spending on everything, including an unnecessarily bloated staff. However, if history is a guide to the future, massive layoffs and expenditure cuts are not the end of the world, but rather the start of a new chapter. As Vitalik Buterin framed it, they are getting more competent. Meaning that those who survive and learn from their own mistakes will come out of this crisis stronger, more productive and able to compete.
Oh I agree it was a bad decision to hire 500 people they couldn't keep.

That said, if that's your angle, then the overlooked news here is that they're getting *more* competent.

— vitalik.eth (@VitalikButerin) December 22, 2018
The situation may look dire, especially for people who
found themselves broke
and on the street. These processes will not kill the industry and will serve the harshest lessons to the weakest companies which fail to restructure their business processes and adapt for optimization in the current market.
Do you think the cryptocurrency industry needs to go through these hardships to become more mature at its core? How will these developments affect the job market? Let us know what you think in the comments below!
Disclaimer
All the information contained on our website is published in good faith and for general information purposes only. Any action the reader takes upon the information found on our website is strictly at their own risk.