The digital bank N26 has stopped its operations in the United Kingdom for the time being over legal concerns regarding Brexit.
N26 is among the largest digital banks, but UK customers will soon find that its services have been terminated.
N26 Terminates UK Services
Due to Brexit, N26 cannot operate in the United Kingdom anymore due to its EU banking license. As a result, the bank is leaving the UK and closing all accounts. The announcement was made via Twitter earlier today.
As per the announcement, all accounts in the United Kingdom will be closed by April 15, 2020:
https://twitter.com/N26UK/status/1227234613623480321
All money will be protected for amounts up to €100,000. As of now, deposited N26 funds are protected under the German deposit guarantee scheme. Customers of N26 are implored to withdraw and/or transfer their funds as soon as possible to ensure a smooth transition process.
What Does It Mean for Cryptocurrencies?
The news might come as a surprise for some in the cryptocurrency world, who are often avid users of these so-called 'digital banks.' N26 has been leading the way towards digitizing money-saving and spending by having almost solely a presence online. It's no wonder that digital banks like N26 are often seen as a complement to cryptocurrencies.
The termination of UK customers by N26 will thus undoubtedly be a blow to the cryptocurrency sector in the country as well. BeInCrypto has already reported on the deep changes taking place in the cryptocurrency industry in response to Brexit, with exchanges like Binance and Coinbase having to shift their operations to Ireland and beyond. Now, we can add N26 to the list of those deeply affected by the fallout of Brexit.
This comes at a time when N26 was quickly expanding its customer base. Last October, N26 passed 1M customers in France. The target demographic for N26 and other digital banks has largely been Millenials, the group most likely to also invest in cryptocurrencies.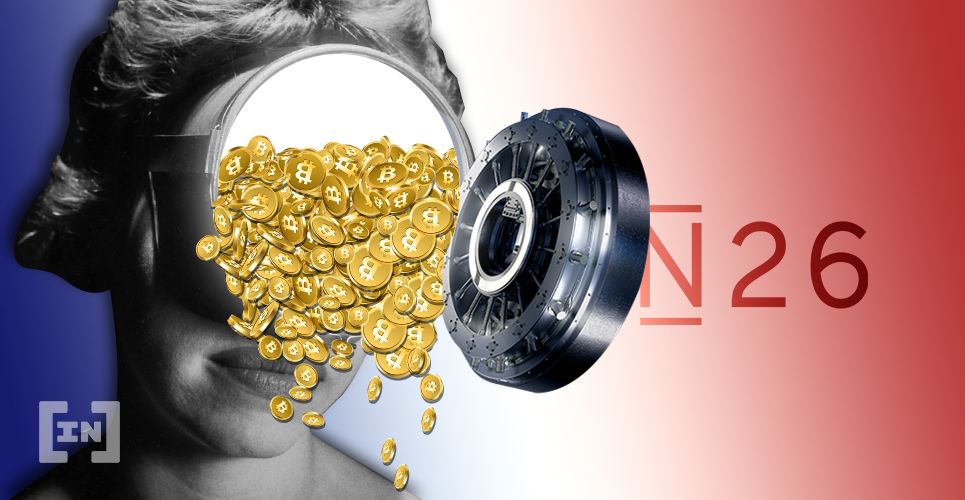 Digital banks (also called 'neo-banks') like N26 have been relatively open to blockchain technology. Moreover, their customer base is directly aligned with those most likely to use and purchase cryptocurrencies. Given such circumstances, digital banks and cryptocurrencies seem to complement each other which makes the recent news from N26 especially concerning for cryptocurrency proponents.
Disclaimer
All the information contained on our website is published in good faith and for general information purposes only. Any action the reader takes upon the information found on our website is strictly at their own risk.