Cryptocurrency mining
startup Coinmine has raised $2 million from prominent investors to manufacture a GPU cryptocurrency mining rig tailored to amateur miners. With stiff competition in the crypto mining realm, can a product like this succeed?
The new Coinmine One cryptocurrency mining rigs are being manufactured by Coinmine and boast backing by Coinbase Ventures and Arrington Capital.
Man and Machine
The new-age looking rigs are quite different than most others on the market. The most notable difference is that the Coinmine One rigs are built to run on Graphics Processing Units (GPUs) to mine cryptocurrency, where-as most modern top-of-the-line rigs utilize Application-Specific Integrated Circuit (ASIC) that focus on one specific hash algorithm and are much more powerful and efficient. According to the Coinmine website, the new Coinmine One miners will run an AMD Radeon RX570, 4 GB, and feature a WINDFORCE 2X Cooling System and a Memory Clock Speed of 7,000 MHz' with 8 GB of DDR4 RAM. Those looking to get started on mining
Bitcoin
will be disappointed to hear that the king of cryptocurrencies is not supported by the Coinmine One rigs. Coinmine One is currently capable of mining Ethereum (ETH), Ethereum Classic (ETC), Monero (XMR) and Zcash (ZEC) — with others 'coming soon.' The machines provide convenience by allowing for automatic software updates when algorithm protocols change, and will also offer
proof-of-stake
(PoS) capabilities for cryptocurrencies like Ethereum Casper, Tezo,s and
Dfinity
in the future.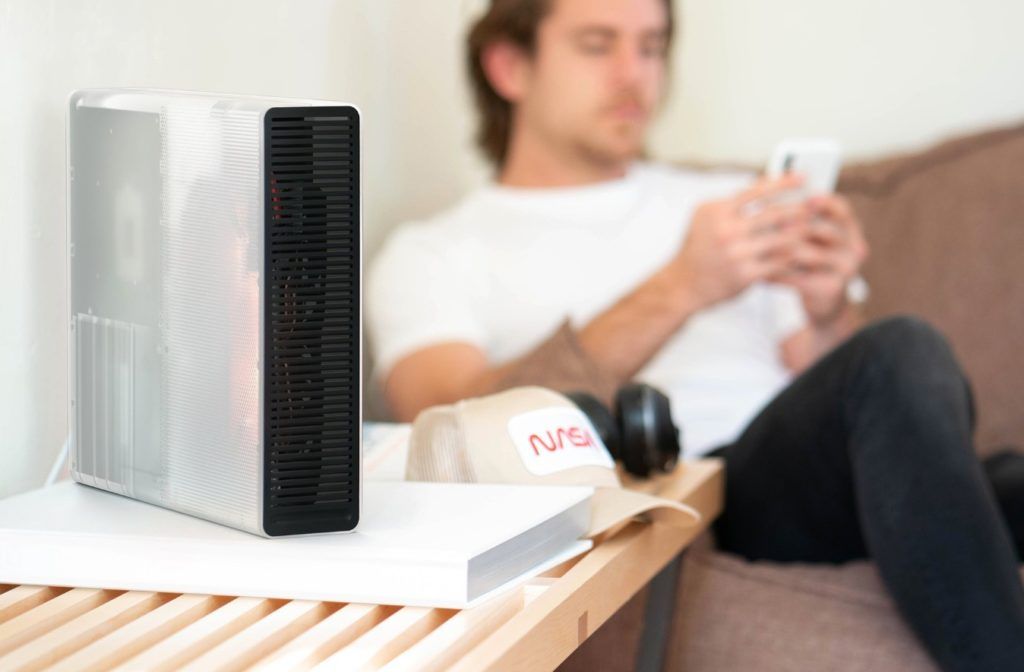 Who Wants One?
With a price tag of $799, Coinmine is focusing on getting amateur miners involved by providing a product that is centered around plug-and-play passive usability features, aiming to appeal to
young and on-the-go individuals
interested in getting their foot in the cryptocurrency door — or those who just believe in cryptocurrency for the long term who want an extra way of earning some passive income. [bctt tweet="New sleek 'plug-and-play' home system by Coinmine wants to bring crypto mining to the mass." username="beincrypto"] The idea is that those inexperienced in
cryptocurrency mining
might opt for a machine that is easy to use, cheaper, and less intimidating than purchasing a new ASIC Antminer from Bitmain. The Coinmine One rigs have the look and feel of a sleek and simple desktop PC or video game console and can be controlled over WiFi with an application to control the operating system on the user's smartphone. They will also be capable of transacting on the
Lightning Network
.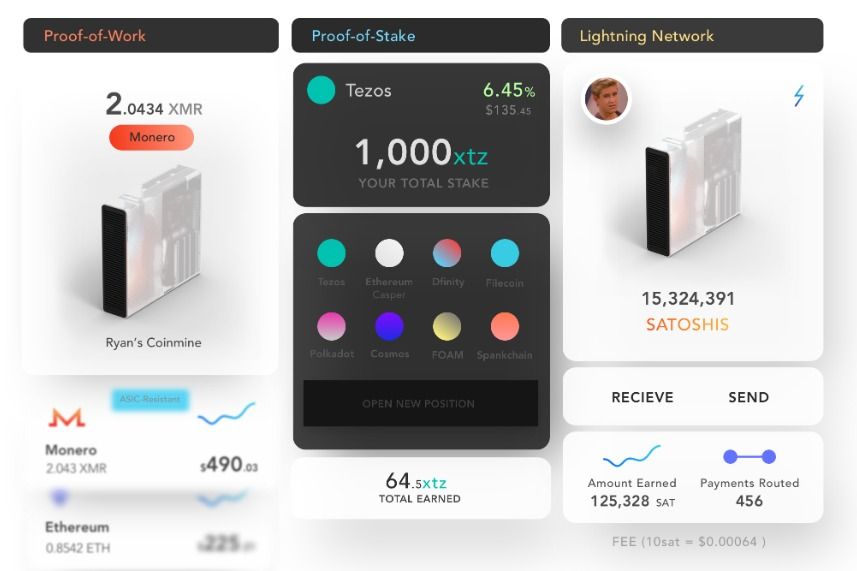 As other GPU manufacturers like
AMD and NVIDIA
have scaled back production of their cryptocurrency mining focused GPUs amid
an 11-month bear market
in the cryptocurrency markets — coupled with the loss of interest and a rising algorithm difficulty making it harder for small-time miners to make a profit — Coinmine are moving ahead to try and reintroduce cryptocurrency mining to the masses.
What are your thoughts on the new Coinmine One mining rigs? Do you think something like this could penetrate the mainstream market and promote adoption? Let us know your thoughts in the comments below! 
---
[Editor's Note: BeInCrypto has no relationship with Coinmine. This article is intended for informational purposes only.]
Disclaimer
All the information contained on our website is published in good faith and for general information purposes only. Any action the reader takes upon the information found on our website is strictly at their own risk.