ClubRare is building an NFT marketplace that bridges physical collectibles to the metaverse, built on a sustainable token economy.
At the core is $MPWR, which is used to reward users on the platform and forms the basis of the new metaverse economy.
All OpenSea users who traded NFTs prior to 2022 are eligible to list NFTs on ClubRare and claim a huge airdrop of $MPWR.
Community-owned in every dimension
ClubRare is a community-owned NFT marketplace where users can trade limited-edition and rare collectibles in the form of NFTs (non-fungible tokens). A Web3 company with a clever real-world logistics plan, ClubRare aims to empower collectors and creators in the new commerce economy.
The foundations of ClubRare sprang forth from two convictions. First, the driving force of the e-commerce industry is not the companies or intermediaries but the individuals. And secondly, those individuals are not passive consumers but active collectors who buy, sell, and trade.
Long-term sustainability
ClubRare is committed to never using unsustainable rewards or gimmicks to capture market share. Contrary to other projects that offer huge promises but fail to deliver over time, the team is building long-term economies within the ecosystem.
Many other projects have grown quickly and failed just as fast, becoming platforms dominated by a few whale traders who exploit the entire reward system.
Entering the Marketplace arena with private funding, deep connections to global innovators, and a clear vision for the future, ClubRare prohibits token dumping and has adopted a sustainable token structure.
Moreover, 60% of the transaction fees on ClubRare will be returned to its community. The rest of the fees will be allocated to the treasury and used for development.
At the core of the entire ecosystem is $MPWR. Users will earn $MPWR for listing, trading, and staking tokens. From there, the ClubRare team will build an innovative metaverse and rewarding economy built around $MPWR.
OpenSea user airdrop
In an effort to reward the early pioneers of web3, ClubRare will be airdropping MPWR tokens to OpenSea users in late May. Users can connect their wallets and claim their tokens by listing NFTs with ClubRare. Any unclaimed tokens will be redistributed back to the rewards pool.
Users can check eligibility at ClubRare.xyz.
International expansion
Things are heating up for the young company. ClubRare announced a partnership with The Sandbox, one of the world's largest metaverse platforms, to bring physical collectibles to life in the metaverse.
It recently completed an Initial Liquidity Offering (ILO) with 100% of the funds used to supply liquidity to the ETH-MPWR pair on Uniswap.
The team will be participating in the NFT.NYC conference in June as a platinum sponsor, where they will be making some huge announcements, including the reveal of a global brand partnership.
With $MPWR at the core, ClubRare is poised to empower collectors for years to come and lead the way in connecting real-world merch to the experience-rich opportunities of the metaverse.
Social Link: Website | Twitter | Medium | Discord
Disclaimer
This article is sponsored content and does not represent the views or opinions of BeInCrypto. While we adhere to the Trust Project guidelines for unbiased and transparent reporting, this content is created by a third party and is intended for promotional purposes. Readers are advised to verify information independently and consult with a professional before making decisions based on this sponsored content.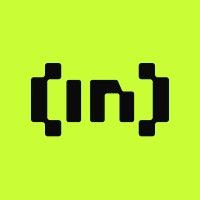 BeInCrypto Team comprises a diverse group of experienced journalists, analysts, and crypto enthusiasts dedicated to delivering the latest news, insights, and analyses in the...
BeInCrypto Team comprises a diverse group of experienced journalists, analysts, and crypto enthusiasts dedicated to delivering the latest news, insights, and analyses in the...
READ FULL BIO
Sponsored Sponsored