More than $50 billion in cryptocurrency assets have moved from China-based addresses in the past year alone.
The huge numbers coming from the region are directly related to East Asia's
cryptocurrency mining
dominance. A significant share of these newly-mined cryptocurrencies ends up in North America and Western Europe. However, some of this activity also represents a capital flight from China. The Chinese government has limited citizens to only be able to move the equivalent of $50,000 or less to overseas addresses each year. Considering these restrictions, digital currencies in the country are picking up some of the slack. For example, China alone controls 65% of the
Bitcoin
network's global hashrate, according to a
CoinShares report
from last year.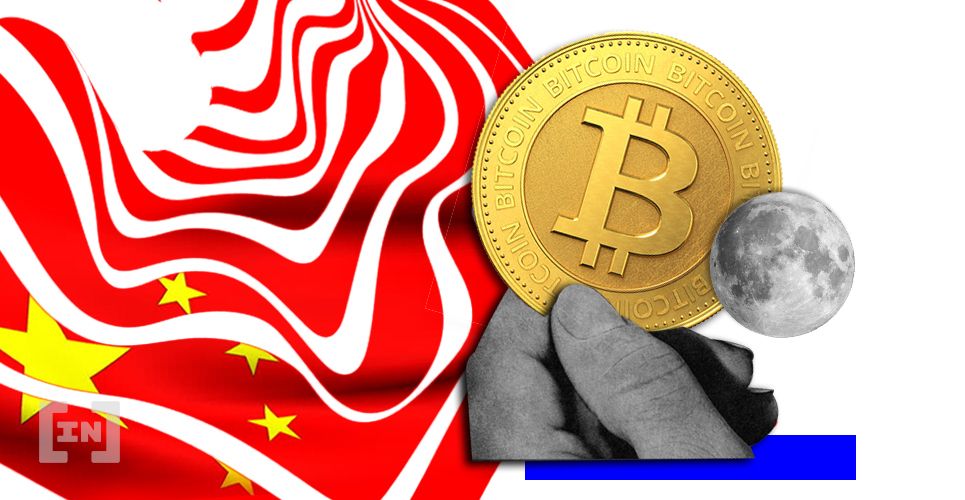 New research
by the blockchain forensics company Chainalysis concluded that:
Over the last twelve months, with China's economy suffering due to trade wars and devaluation of the yuan at different points, we've seen over $50 billion worth of cryptocurrency move from China-based addresses to overseas addresses.
Stablecoins Dominate in Asia
The use of
stablecoins
has been disproportionately popular in the East Asia region, making up 33% of all values transacted on-chain.
Tether
(USDT), for instance, is by far the most popular in East Asia. The controversial
stablecoin
pegged to the U.S. dollar makes up 93% of all stablecoin value transferred by addresses in the region. "In total, over $18 billion worth of Tether has moved from East Asia addresses to those based in other regions," the firm stated. According to Dovey Wan, a founding member of cryptocurrency firm Primitive Ventures, the Tether stablecoin has become a "U.S. dollar replacement" for many Chinese nationals. "Lots of Chinese businesses and merchants, especially those working overseas, now accept Tether from customers," she stated.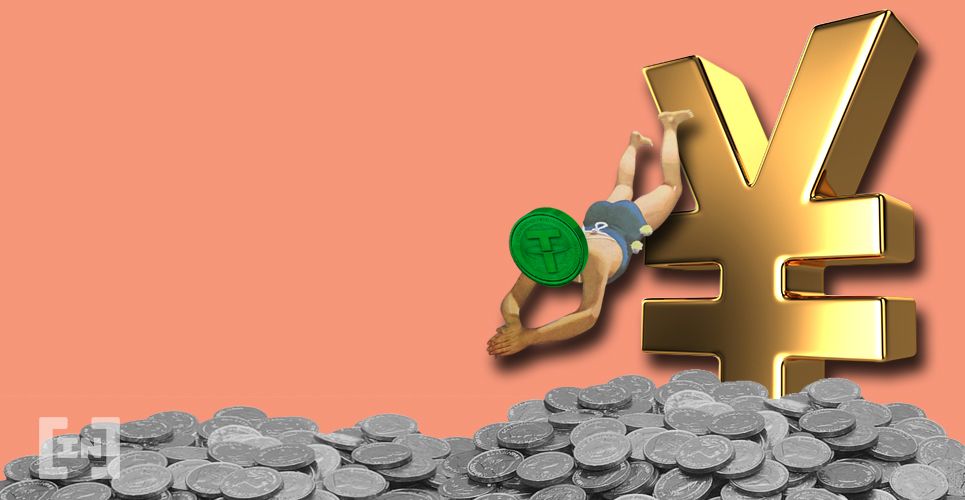 It is interesting to note that trading data gathered from exchanges that serve users in mainland China shows virtually zero trading of BTC to Yuan, a
previous Chainalysis report
stated. Instead, almost 100% of trades involve BTC to USDT transactions;
In other words, for Chinese (crypto) exchange users, Tether has replaced the yuan as the go-to fiat currency.
The reason is obvious, as China officially banned citizens from trading Yuan for cryptocurrencies and blocked all crypto trading websites in 2018. Ever since, users on Huobi and OKCoin, popular crypto exchanges among the Chinese population, have moved to USDT adoption.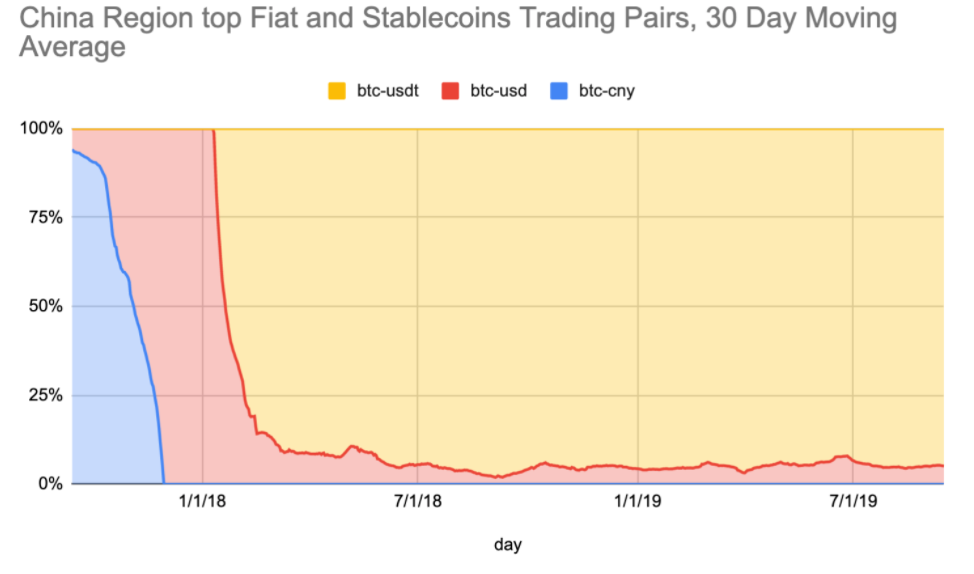 Additionally, stablecoins are particularly beneficial for capital flight. Their fiat currency-pegged value means that users in many regions use stablecoins "to access US dollars for cross-border payroll, remittance, and capital flight from local currencies," Grayscale Director of Research Philip Bonello stated.
East Asia: The Leader in Global Crypto Market
East Asia, led by China, has been arguably the linchpin of the global cryptocurrency market. The East Asian region has recorded 78% higher trading volumes than the next closest region—Western Europe.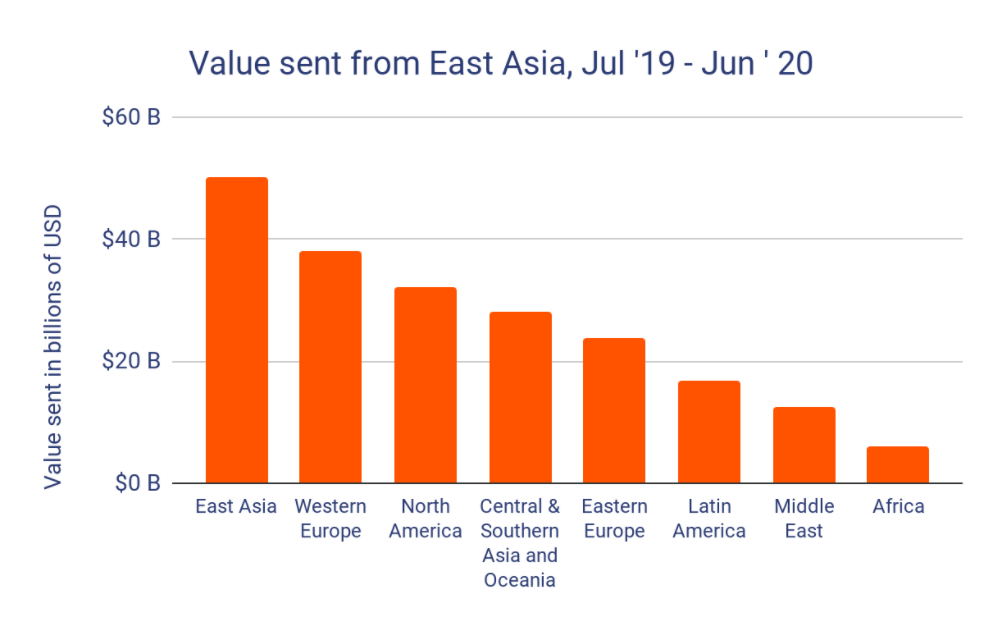 Western Europe recorded $38 billion worth of cryptocurrencies moving to overseas addresses when compared to East Asia ($50 billion) in the same time frame.
Disclaimer
All the information contained on our website is published in good faith and for general information purposes only. Any action the reader takes upon the information found on our website is strictly at their own risk.