BeinCrypto spoke to James Gillingham about FINXFLO. This hybrid liquidity aggregator brings together multiple exchanges, making it possible to buy, sell and trade in one place.
The crypto world is steadily growing and this means more exchanges than ever. Not only as centralized exchanges grow but also as more decentralized offerings come onto the scene.
As a result, those wanting to get the best deals, trade in a variety of tokens or just want to experience all options, have to resort to multiple, individual exchanges.
This is where Gillingham and FINXFLO come in.
Gillingham started his career in professional football before an injury took him off the pitch and into trading for an investment firm.
After a few years of trading, he eventually started his own business before selling it. Around the same time, he first began investing in crypto.
Gillingham is considered among the Class of 2013, having bought when bitcoin was way below the current "low" of $32,650.
"At the time bitcoin was like $400, I think it was at the time so it was it was super super super cheap," he says.
Learning from experience
Much like other early investors, Gillingham didn't manage to avoid becoming a victim to one of the most infamous hacks at the time.
"I was part of the Mt. Gox hack where, where the, where Mt. Gox got hacked from storing the private keys on the exchange itself, which is crazy right, but we knew nothing about nothing at the time," he says.
As a result, he turned his back on crypto as a scam and went to focus again on traditional finance.
However, in 2017, he made a return to crypto trading as the second bull market began picking up.
"I was looking at the issues that people really faced, which was trying to trade for multiple accounts. I tried to get the global best price; I wasn't able to get it. I was looking at all these screens, and it was just an absolute nightmare. So that's when I came up with the idea of FINXFLO."
Since it was first thought of, it has taken five years for FINXFLO to make it to market, with the official launch day happening on June 15.
The five-year stretch is better explained when considering the complexity of creating a one-stop shop for crypto buyers and traders.
"It's been the most complex path that I've ever tried to complete, right, which is what keeps me so intrigued and interested in pushing so hard, because there's so many facets and so many different areas that have to be completed."
"There's so many different areas. I mean, there's legal, there's finance, there's compliance. We're getting regulation around the world, so there's all these regulatory minefields, so it's building the platform itself, the application test execution testing or trying to get into liquidity partners," he explains.
Understanding a hybrid aggregator
After all this work, the end result is a hybrid aggregator which brings together multiple exchanges in one place.
"So FINXFLO, we're the first fully regulated, centralized, and decentralized finance aggregator. What that means is that we're aggregating multiple pools of liquidity, so if you think of your normal exchanges. We aggregate all of them."
At the moment, the platform has 25 different pools on board.
"It essentially means that you come to FINXFLO in order to have one account, one KYC, one wallet, in one portal, you can then trade all of your coins and tokens through one account."
DeFi and CeFi all in one place
A novel aspect of this hybrid liquidity space is the combination of both centralized and decentralized exchanges.
"Some of the market prefers to go to the decentralized and some of them prefer to go to centralized. For us, it's about having the deepest pools of liquidity. What that means is the most amount of buyers and sellers possible because what that does is creates a much more competitive price."
"By having decentralized and centralized aggregates of liquidity, it also gives some coins and tokens that are not available in the centralized world," Gillingham explains.
For Gillingham, getting the decentralized exchanges on board with his project was significantly easier than the centralized exchanges.
"I'd say a million times easier to get [decentrazlized] on board right because literally, it's just an API you plug and play. To go through the rigmarole of approaching each centralized exchange, they all have the due diligence documents they request a bunch of board resolutions," he explains.
"Ensuring that people come into the market in a safe secure manner"
For FINXFLO, due diligence and safety requirements are key when it comes to the security for their clients.
"Being regulated for us was certainly really important. We want to bring the traditional world of finance into crypto right where the same standards are being adhered to."
"We also have regulated custodian, which is, as a third party, so we never have access to any clients funds," he explains.
So rather than having all the money in one or two accounts belonging to the exchange, each client has their own siloed account.
Therefore, if a hacker gets into one account, it doesn't jeopardize the entire exchange, and the company can work with helping that one client.
"It then means that the whole infrastructure, all the clients are going to be protected as we're bringing that more traditional approach and prudence for security and ensuring that people come into the market in a safe, secure manner."
An egalitarian approach
In addition to providing a simpler way to trade, Gillingham explains that FINXFLO aims to provide its services to many clients without the usual favor for big investors.
Rather they consider their users in two categories, larger investors and smaller retail users who are possibly new to space. However, Gillingham stresses that there is no difference between these categories.
"In fact, something that really annoyed me in the traditional world was an unfair competitive advantage to the larger institutions," he explains.
"We want to give effective service to absolutely everybody, no matter if you're $100 million, or if you're a retail guy with $1000, we don't discriminate."
Dealing with regulation
For an aggregator dealing with so many exchanges, regulation plays a key role in how FINXFLO is set up.
Gillingham explains that they had to deal with multiple regulators to ensure they are above board across multiple territories.
For someone who knows firsthand what it's like to lose money when an exchange is not up to scratch, regulation for securities sake is key for Gillingham.
"It really kind of sets the precedent and the bar where crypto companies, in general, going for that license, they have to hit certain standards, and if they don't reach those standards, they will not get the license. So that in itself police's the whole ecosystem to ensure that anybody that does acquire the regulation, there are certain standards," he explains.
He foresees regulators catching up with the crypto world, especially DeFi, as engagement with these new areas of finance grows.
"The regulators and their knowledge catches up and then eventually. We have already been moved into becoming an asset class, crypto as an asset class now. But it'll become more established, there'll be more volumes, and it will become like an everyday occurrence for someone to be trading crypto."
Disclaimer
All the information contained on our website is published in good faith and for general information purposes only. Any action the reader takes upon the information found on our website is strictly at their own risk.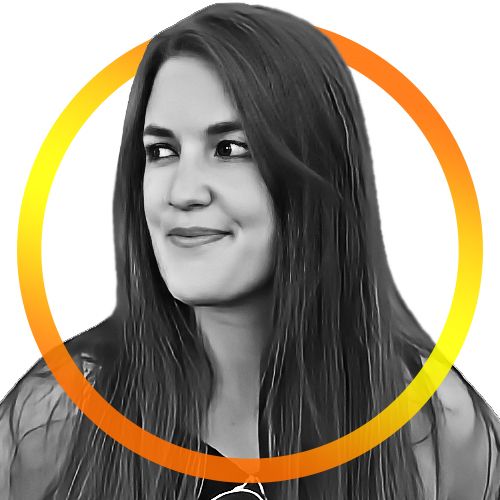 After working in news and lifestyle journalism, Leila decided to bring her interest in cryptocurrencies and blockchain to her day job. She now runs the Features and Opinions desk...
After working in news and lifestyle journalism, Leila decided to bring her interest in cryptocurrencies and blockchain to her day job. She now runs the Features and Opinions desk...
READ FULL BIO
Sponsored Sponsored