YouTuber ChicoCrypto and the founder of Cardano may be in the ring soon for an MMA match. The planned fight will be to raise money for St. Judes Children's Hospital.
In an unexpected turn, we may soon see the first MMA match between two figures in the cryptocurrency world. Jason Appleton (
@jasonappleton
) has set up a fighting match between YouTuber ChicoCrypto and Cardano (ADA) Founder, Charles Hoskinson. The boxing match will be done with the intention of sharing all the profits with St. Judes Children's Hospital. What started off as a joke may actually end up becoming reality. https://twitter.com/jasonappleton/status/1203097890358538240?s=09 Hoskinson responded to Appleton's request with a definitive 'yes.' "Let's raise a million for the kids," he writes. He seemed ready and eager to go through with the plan.
Just landed in Vegas. I'm in. Let's raise a million for the kids

— Charles Hoskinson (@IOHK_Charles) December 7, 2019
ChicoCrypto has also affirmed his intention to go through with the fight. He confirmed his intention of taking on Hoskinson during his own live stream. The fight is supposed to be in August 2020, which gives both fighters around 9 months to prepare.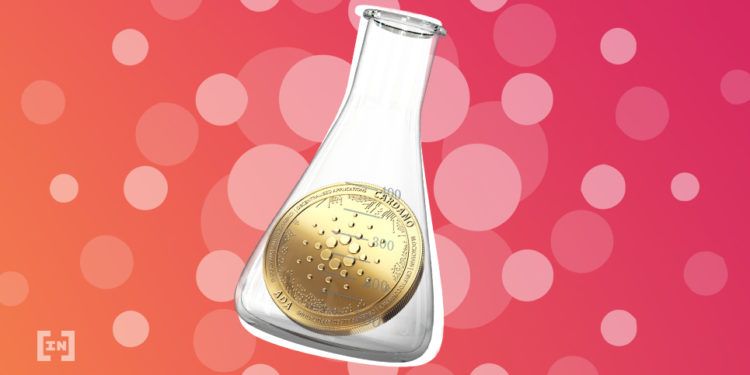 The planned fight between the Cardano founder and ChicoCrypto has inspired others to amusingly imagine other leaders in the cryptocurrency world going head-to-head. As Altcoin Jack (
@JackofAltcoins
) writes, there are quite a few fights that many in the cryptocurrency world would probably pay to see.
The fight card should be:@IOHK_Charles vs @ChicoCrypto @ProfFaustus vs @cz_binance @justinsuntron vs @jaredctate @rogerkver vs @Excellion@VitalikButerin vs @bytemaster7 @RichardHeartWin vs @ToneVays @CalvinAyre vs @PeterMcCormack

— Altcoin Jack (@AltcoinJack) December 7, 2019
Some, however, were not amused and even annoyed that this story was clogging up "real news" on Cardano (ADA). One user writes that he doesn't look forward to hearing about this for the next 9 months and hopes "this whole thing dies."
I hope this whole thing dies. Really don't look forward to hearing about this for the next 9 months while I sift through the latest ADA news. Hope you both just agree to let this die and donate to whatever charity.

— kdog (@mr_kdawg) December 7, 2019
The idea probably came from the recent boxing match between KSI and Logan Paul which amassed significant media buzz. Although nowhere on the same level, the fight between ChicoCrypto and the Cardano founder would undeniably bring significant buzz to the industry, albeit for the wrong reasons some would say. Recently, ChicoCrypto drew attention to himself by claiming that
Bakkt was Wall Street's attack on Bitcoin
. For now, the fight is on—and if the two do end up raising "millions for the kids," then it'd be a net positive for everyone. The naysayers may be proven wrong after all if it's all for a good cause.
---
Images are courtesy of Twitter, Shutterstock.
Disclaimer
All the information contained on our website is published in good faith and for general information purposes only. Any action the reader takes upon the information found on our website is strictly at their own risk.