As Bakkt volume appears to be growing, one skeptic believes that the physically-settled
Bitcoin
futures
platform is nowhere near as good for the cryptocurrency as many first believed. YouTuber Chico Crypto goes as far as to say that Bakkt represents an attack by Wall Street on Bitcoin.
In the
recently-posted
video titled "Bakkt is BAD for BITCOIN! Exposing the Wall St. Attack," he highlights several peculiarities about the ICE-backed futures exchange and custody solution. The most notable of these relate to the actual process of taking delivery of the "physical" Bitcoin from the "physically-settled" Bitcoin futures contracts. https://twitter.com/ChicoCrypto/status/1194765688394539008?s=09
No Public Address
After noticing that Bakkt has never posted a public address for its custody solution, Chico Crypto did a bit more digging. He discovered that the company behind the Bakkt Warehouse custody solution was likely created by Bakkt itself. Further research concluded that there is no public information about the process of withdrawing Bitcoin from the Bakkt warehouse whatsoever. Given that every other regulated, deliverable commodity contract in existence publishes detailed information about how a trader will actually take delivery of a commodity, this seems suspicious. Raising further questions from Chico Crypto is the fact that he was unable to find any evidence of knowledgeable futures commission merchants at Bakkt. Again, he reasons that this is inconsistent with other futures markets.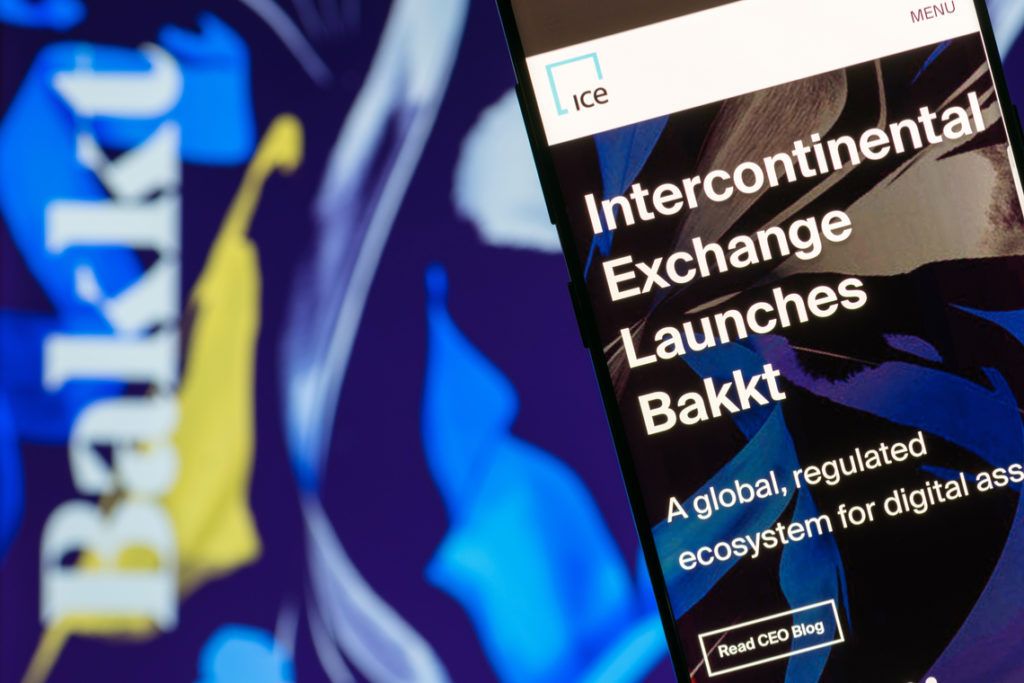 In his research, Chico Crypto concludes that the company providing its custody solution was acquired by Bakkt itself in August 2018 for a suspiciously low fee when compared to similar acquisitions by cryptocurrency companies. He asks:
"Why create an independent warehouse, which you own and is tied to delivery and not be like a normal futures product with physical delivery where a third party usually has the commodity?"
The YouTuber ultimately questions if there is even any way for a trader to take their money out of the Bakkt Warehouse once it's in there.
Bakkt and Bitcoin
With such peculiarities and the lack of transparency surrounding Bakkt, Chico Crypto argues that the platform is an attack on Bitcoin. Just like how the
CME Group's
Leo Melamed stated "we'll tame Bitcoin" at the December launch of its cash-settled futures, the YouTuber believes that Bakkt is another effort by Wall Street to control Bitcoin:
"It's just another product to attack [Bitcoin's] growth and keep the dollar dominant."
Finally, raising further suspicion about Bakkt's motives, Chico Crypto highlights the fact that President Donald Trump and Bakkt CEO Kelly Loeffler have attended official functions together. In July this year, Trump announced his Presidential Delegation for the final match of the FIFA Women's World Cup. Kelly Loeffler was a member. This seems most bizarre, particularly given the fact that
Trump tweeted his disdain for Bitcoin
that very same month.
---
Images are courtesy of Shutterstock, Twitter.
---
Did you know you can trade sign-up to trade Bitcoin and many leading altcoins with a multiplier of up to 100x on a safe and secure exchange with the lowest fees — with only an email address? Well, now you do! Click here to get started on StormGain!
Disclaimer
All the information contained on our website is published in good faith and for general information purposes only. Any action the reader takes upon the information found on our website is strictly at their own risk.