There is no good news from the real estate market in the United States. Rising interest rates, inflation, and the specter of a recession are pushing home purchase and rental housing prices to unprecedented levels.
Buying a house in the US today is extremely expensive, as rising demand is not keeping up with the supply of properties available on the market. This has led to an absurd phenomenon where there are currently more real estate agents in the US than single-family homes available for sale.
Buying a House Getting Further Out of Reach for Many
The official account of The Kobeissi Letter, an industry-leading analyst of global capital markets, recently published the latest data on the US real estate market. The exponentially rising costs of renting and buying a house in the United States show the extent of the real estate market's crisis.
The data shows that the average cost of buying a house has reached a new all-time high of $2,748 per month. Since 2020, this represents a 90% increase. This alarming spike is illustrated by the parabolic yellow line in the chart below.
If translated to an annual scale, an American today needs to spend nearly $33,000 to pay for the house he or she buys.
These numbers are extremely high when compared to average incomes in the US. This is because it turns out that $33,000 represents 46% of the median annual pre-tax income in the US. However, post-tax US house buyers spend almost 70% of their income on household fees.
The blue line represents the median monthly cost for a rented apartment. According to published data, this value has reached a new all-time high of $1,859 per month. On an annual basis, this totals just over $22,000.
The analyst firm concludes:
"How has it become too difficult to have a place to live?"
More Realtors Than Houses for Sale
Indeed, it turns out that even during the housing bubble in 2008, the median cost of buying a house peaked at $1,500 per month. By contrast, that level has nearly doubled today and is rising rapidly.
Naturally, one of the key factors behind such high prices is the monetary policy of the US central bank. If the Federal Reserve continues to raise interest rates, affordability will only worsen. This will only strengthen the looming recession that is building in the US.
Current mortgage rates in the US are the highest in 2 decades. Moreover, the record $1 trillion in credit card debt is fueling the fire. In turn, this comes with ever-increasing debt interest rates. The spiral is only growing.
Household incomes have not kept pace with inflationary pressures. At the same time, house prices have risen significantly, and there is little supply. Current homeowners are simply not interested in selling if they have a stable 2-3% mortgage interest rate.
Real estate analyst @TomekNarkun also recently reported on X statistics for the US. In recent years, the shrinking supply of single-family homes has led to a pretty absurd situation.
Currently, there are more registered realtors in the US market than there are available single-family homes.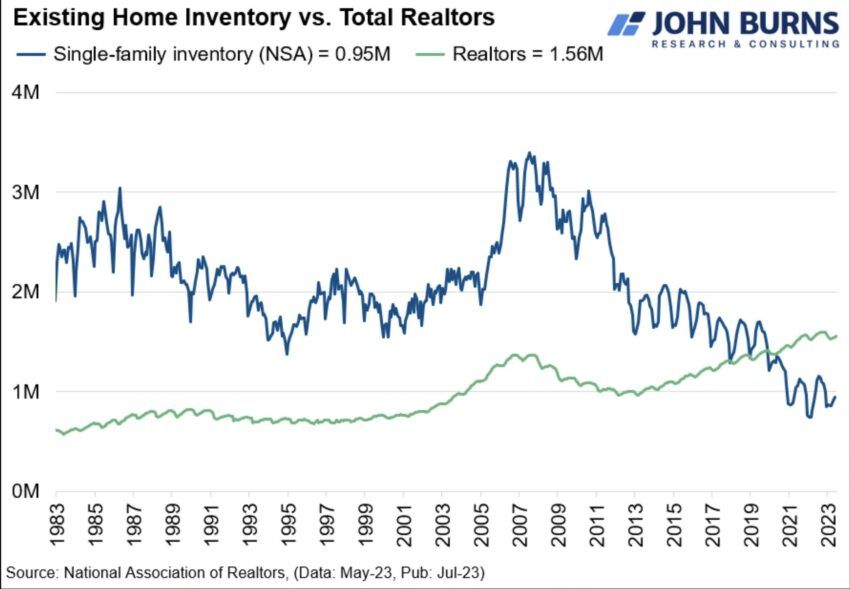 The long-term chart shows that the number of realtors in the US topped the number of available homes around the COVID-19 crisis. Since then, the two charts have moved further and further apart.
This indicates a dramatically increasing supply of houses and real estate in general while demand for a place to live has increased. The result of such an economy can only be a dynamic increase in the price and cost of houses for sale.
For BeInCrypto's latest crypto market analysis, click here.
Disclaimer
In adherence to the Trust Project guidelines, BeInCrypto is committed to unbiased, transparent reporting. This news article aims to provide accurate, timely information. However, readers are advised to verify facts independently and consult with a professional before making any decisions based on this content.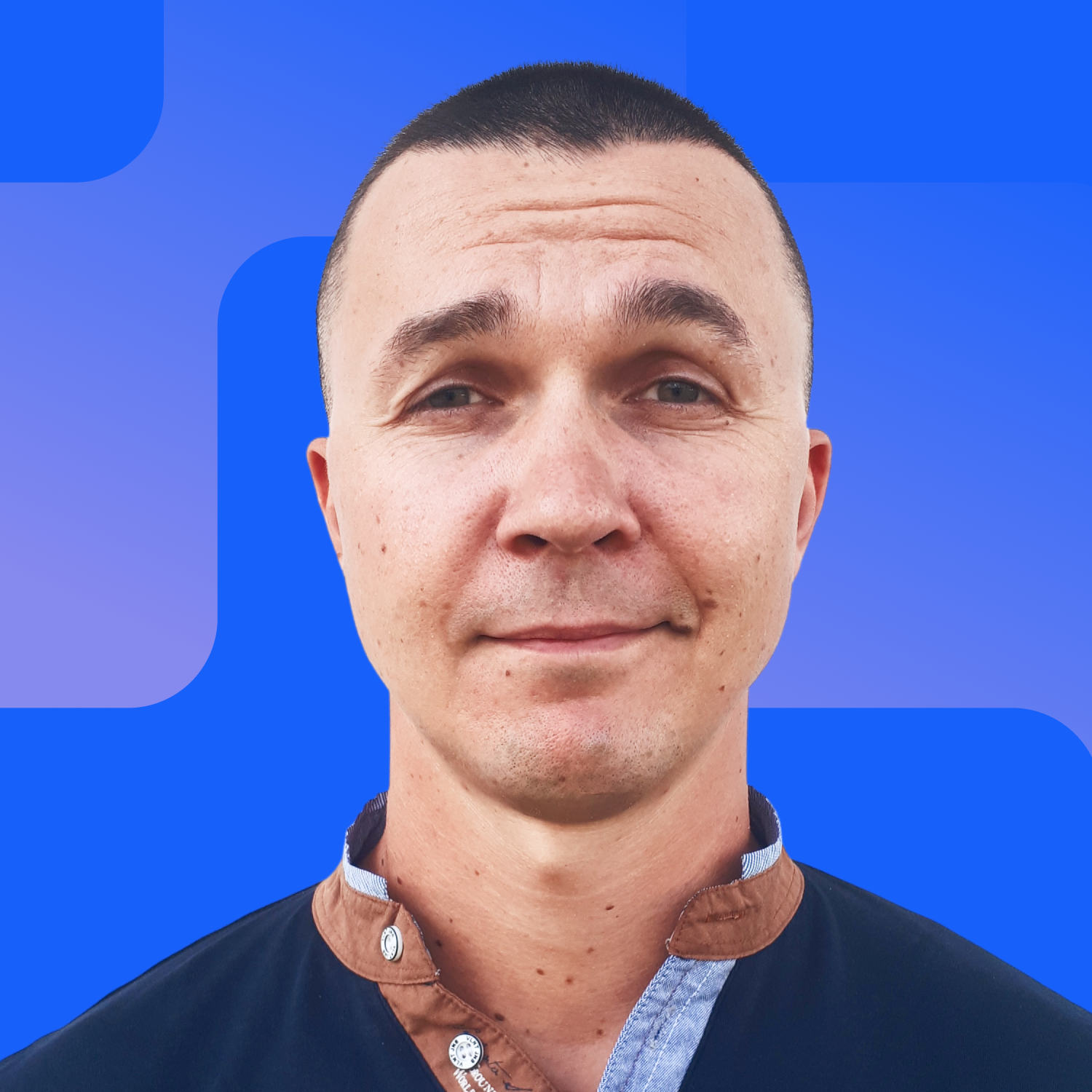 PhD and an assistant professor at an international university in Lublin, Poland. Spent 10 years studying philosophy of nature and sport science. An author of 4 books and two...
PhD and an assistant professor at an international university in Lublin, Poland. Spent 10 years studying philosophy of nature and sport science. An author of 4 books and two...
READ FULL BIO
Sponsored Sponsored