Reddit is onboarding millions of users to non-fungible tokens (NFTs) with the individual price of the rarest examples rocketing.
Reddit's chief product officer Pali Bhat confirmed that over three million Redditors have created crypto wallets to take advantage of their NFT-based marketplace. Now some NFTs are trading on secondary markets for much-inflated prices.
The asking price for the most valuable NFT avatars is now above 100 ETH – placing their value in excess of $130,000.
A Very Bullish Story
NFTs are taking Reddit by storm, with hugely positive indicators for the industry as a whole. The social network launched its NFT marketplace in July along with its own collection of 40,000 Reddit NFTs. The popularity of NFTs, on the platform has skyrocketed since then.
With three million wallets to its name, the Reddit NFT market has already overtaken more established marketplaces, at least by some metrics. OpenSea is regarded to have around 2.3 million active users by comparison.
The sense of excitement is reaching fever pitch on Reddit. In particular, the r/CollectibleAvatars subreddit has become the focus of much hysteria, with users needing to be reminded not to "gamble money on NFTs, and don't spend money you can't afford to lose."
Despite this, enthusiasm has not been dampened. As one user responded, "From what I see the designs are worth the money. I probably won't sell any of them…"
Reddit NFT Mania Moves to Twitter
On social media sites, Reddit NFT mania is beginning to spread. On Twitter, the subject has even become trending news. Part of the success of Reddit NFTs may be down to their marketing pitch which elected not to use crypto jargon.
As one NFT project manager explained on Twitter: "Reddit CEO Steve Huffman made the process so much easier for noobs who aren't familiar with crypto or NFT by not using any "crypto words" in any of the announcements that were made. Most of the buyers didn't even know they were using crypto."
Another factor for the success may be the social credibility and status the NFTs are perceived to confer.
One user on Reddit compared the NFTs to customisable skins in video games and other media. In a post titled "Why I think reddit avatars are better than other jpegs ntfs," the user explained what set Reddit NFTs apart.

"Reddit avatars are comparable to skins in video games, you buy them to customize your appearance and look unique. Rocket league, counter strike, fortnite, [you] name it," they said. "All those games have cosmetic items worth thousands of dollars. There will always be someone willing to pay big bucks to look as unique and wealthy as possible."
According to the user on the subreddit r/CryptoCurrency, it was "kinda true" that the phenomenon had converted people from "hating nfts to buying reddit avatars."
Another part of the puzzle conversion may be that the initial price of grabbing one of the NFTs was a relatively cheap $9.99 to $99.99, meaning that more people could afford the outlay.
As for Reddit, the site claims to have 52 million active daily users. There is plenty of room to onboard more people – and a potentially much larger market waiting to be untapped.
Disclaimer
In adherence to the Trust Project guidelines, BeInCrypto is committed to unbiased, transparent reporting. This news article aims to provide accurate, timely information. However, readers are advised to verify facts independently and consult with a professional before making any decisions based on this content.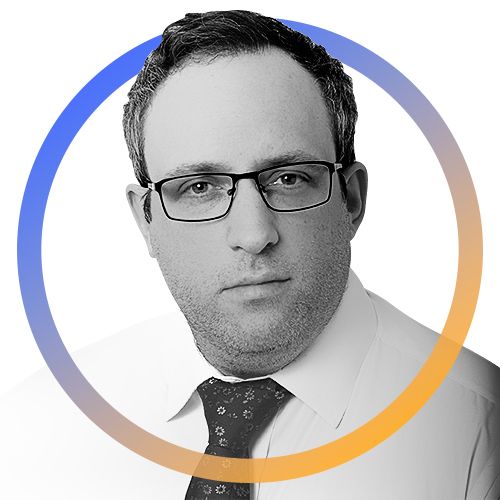 Robert D Knight is a journalist and copywriter who has specialized in crypto for over four years. His varied experience includes freelancing, in-project contracts, agency work,...
Robert D Knight is a journalist and copywriter who has specialized in crypto for over four years. His varied experience includes freelancing, in-project contracts, agency work,...
READ FULL BIO
Sponsored Sponsored