Bitcoin miners in China are facing a fresh round of restrictions as city officials in one of the major mining provinces have cut off electricity supply to mining centers.
Chinese Bitcoin Miners in the Dark
According to multiple reports from Chinese crypto news sources on Monday, the Yunnan province issued an order for power stations to cease supplying power to Bitcoin (BTC) miners in the region.
Yunnan is China's fourth-largest Bitcoin mining hub after Xinjiang, Sichuan, and Inner Mongolia. The news marks the latest negative move against miners in the Yunnan province.
Back in June, the local government also demanded a shutdown of 64 facilities in the region for operating without the necessary approvals. Yunnan's war on Bitcoin miners continues even though the region has a reputation for electricity wastage.
Despite removing mining from a list of unwanted industries over a year ago, Chinese Bitcoin miners continue to struggle with numerous issues.
In 2020, mining operations navigated COVID-19 induced disruptions to inventory supply as well as excessive flooding in Sichuan during the monsoon season.
As previously reported by BeInCrypto, 74% of Chinese Bitcoin miners are struggling to pay for electricity due to a widespread freeze on card payments associated with crypto transactions.
The restriction form part of Beijing's increased anti-money laundering offensive against the telecoms and cryptocurrency sector.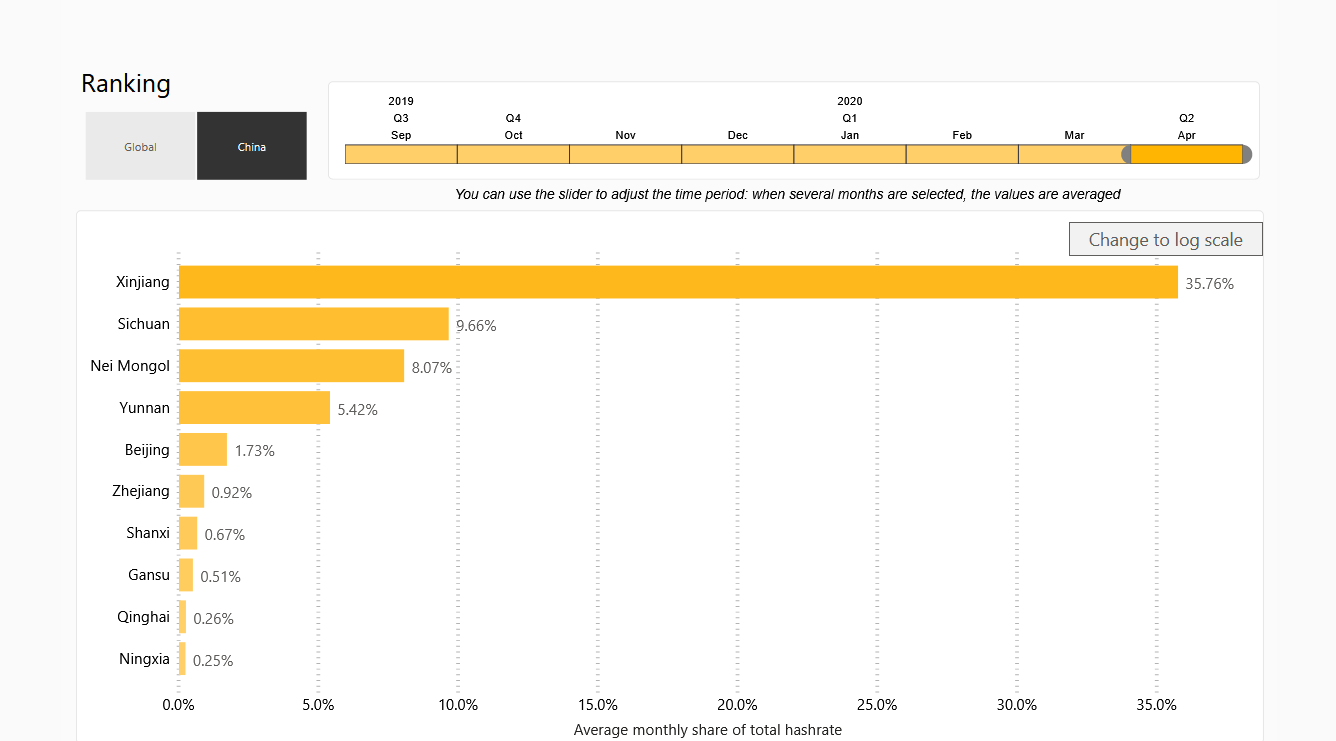 Will China Lose Its Mining Dominance?
Logistical issues due to difficulties in paying for electricity are already a major headache for miners in the country.
According to data from the Cambridge Bitcoin Electricity Consumption Index (CBECI), China is home to over 65% of the global hash rate distribution.
Some commentators say favorable regulations in countries like Kazakhstan and Iran will see such countries become more prominent in the Bitcoin mining scene. Outside China, the US and Russia are the next major crypto mining hubs.
In 2020, several North American Bitcoin miners expanded their capacity with significant inventory acquisition. Back in October, Riot Blockchain increased its mining fleet with about $6.1 million worth of rigs from Bitmain.
Disclaimer
BeInCrypto has reached out to company or individual involved in the story to get an official statement about the recent developments, but it has yet to hear back.