Blockchain Cybersecurity: Modern cyberwar will accelerate cybersecurity growth, says Dyma Budorin, CEO at Hacken.
One of the main growth indicators is the funding of innovations. The pandemic is a good example. In 2019, global health innovation funding amounted to $14.3B. Last year it reached a record-breaking $44B. 80% of providers in the USA are going to invest in technologies such as digital health, machine learning, and AI. Investments in digital health increased from $32B in 2020 to $57.2B in 2021.
The pandemic has radically changed the health investment model from a short-term savings mindset to ensuring long-term benefits.
The level of healthcare spending has also increased due to the pandemic. In 2020, it grew by 9.7% in the USA, reaching $4.1T. Government spending also demonstrated an increase in most countries worldwide. For example, in the UK, it grew by 21.9% in 2020 compared to 2019 (>5% across Europe).
The sectors developing the most advanced healthcare technologies experienced the biggest growth.
Cyberwar 2022. Is cybersecurity growth inevitable?
On 24 February 2022, Russian troops openly invaded Ukraine. Physical warfare is accompanied by cyberwar.
Was cyberwar inevitable?
Yes. Between 2017 and 2020, global spending on digital transformation technologies grew by >$300B. In Ukraine, the IT sector has been the driver of economic growth with >5K companies employing 300K specialists. The export of IT services from Ukraine grew by >25% annually.
I have many colleagues among owners or top managers of leading Ukrainian IT companies. They are all focused on helping Ukraine. Apart from performing main duties, Ukrainian IT specialists are DDoSing (denying service to) Russian websites, looking for vulnerabilities in the aggressor's infrastructure, and advising the Ukrainian government on how to strengthen the country's resistance to digital threats. I am sure that today Ukraine has one of the most powerful digital armies in the world.
At the same time, Russia has traditionally been the global center of malicious hacking. For example, in 2020, Russia was behind 58% of all state-sponsored hacking, followed by China (10%).
New cybercrime landscape: more attacks coming
According to Accenture, on average, every company experienced 270 cyberattacks (10% were successful) in 2021, +31% vs 2020. According to McAfee, the hidden cost of cybercrime grew from $600B in 2018 to $945B in 2020. Only 4% of companies did not experience any cyber incidents in 2020.
Due to cyberwar, the volume of cybercrime may increase significantly. Both Ukraine and Russia have formed their cyber armies. Russia also relies on organized hacker groups. As a result of the cyberwar, huge volumes of sensitive information are now open to the public and may be exploited by malicious actors after the end of the cyberwar. Also, Russia has already faced severe sanctions imposed by the Western world, which is why it can now openly support its hacker groups attacking Western businesses and governments. China-backed hackers may join their Russian peers.
Cybersecurity after cyberwar: rapid growth inevitable
Companies can address security risks by investing in cybersecurity. They need to apply additional security measures and expand their cybersecurity staff.
Before the war, Astute Analytica forecasted that the cybersecurity market would grow from $162B to $346B between 2021 and 2027.
Blockchain cybersecurity: What to do about it
The global blockchain community is actively supporting Ukraine through donations and expressions of open protest against Russian aggression. The risk that Russian-backed actors will target blockchain projects is high. Also, Russia may turn to crypto hacks as a method to get income to be used for military purposes, a technique that has been traditionally followed by North Korea.
In 2021, the volume of crypto cybercrime reached $14B. The cost of a single hack can amount to >$100M. As a result of the hack, the crypto exchange BitMart lost $196M. The DeFi project Cream Finance was hacked twice and lost $148M. The play-to-earn NFT game Vulcan Forged lost $140M as a result of wallets compromise. There is no difference in what area a project operates, risks are everywhere.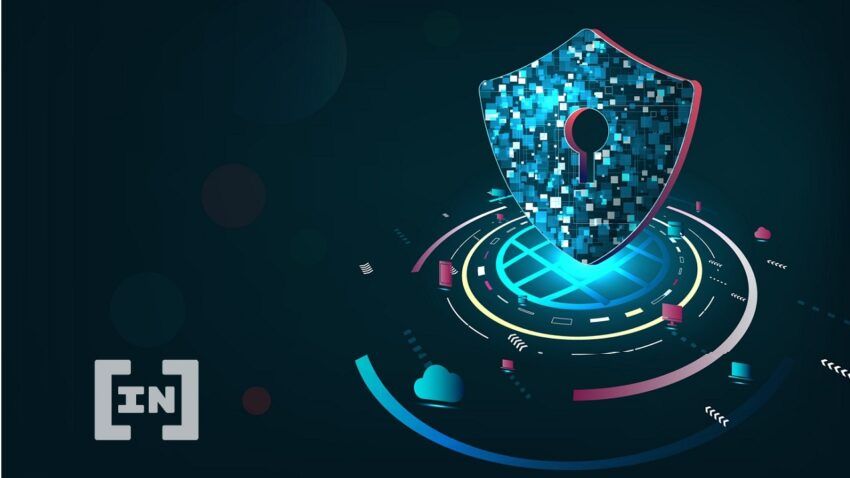 Blockchain cybersecurity: Now a must-have
Cybersecurity will become digital healthcare, especially in the crypto world. What used to be a recommended activity has now become a must-have action. The most trusted crypto data aggregators such as CoinGecko and CoinMarketCap allow users to view detailed information about the security of the project of their interest. Also, projects strive to demonstrate their focus on security by integrating labels of cybersecurity vendors on their websites after passing security testing.
My suggestion is that the Web 3.0 cybersecurity market is currently >20X undervalued (due to cyberwar this figure may be much greater).
In addition, the legalization of virtual assets will make crypto players responsible for the security of assets they manage (recently Ukraine has legalized crypto).
Consequently, the cybersecurity industry will experience unprecedented growth. It will become a basic need for projects and users, like healthcare services and medicines for people in their daily life.
About the author

Dyma Budorin is the CEO at Hacken, a Web 3.0 cybersecurity company. Dyma is a blockchain economy influencer who is actively promoting the development of the virtual assets market in Ukraine in cooperation with the Ministry of Digital Transformation of Ukraine. In 2021, Dyma became one of the top-55 Ukrainian IT entrepreneurs according to the reputable Eastern European media outlet.
Got something to say about the cash prediction mentioned here, or anything else? Write to us or join the discussion in our Telegram channel. You can also catch us on Tik Tok, Facebook, or Twitter.
Disclaimer
In compliance with the Trust Project guidelines, this opinion article presents the author's perspective and may not necessarily reflect the views of BeInCrypto. BeInCrypto remains committed to transparent reporting and upholding the highest standards of journalism. Readers are advised to verify information independently and consult with a professional before making decisions based on this content.