In 2020, crypto assets have outperformed gold and equities. Stocks have
seen a lot of volatility
leading up to the 2020 US presidential election.
Antoni Trenchev, CEO of the Nexo online lending/borrowing platform, explained why Ethereum and other assets are on the rise. In part, the crypto space is seeing a rocketing interest among baby boomers.
Start With Bitcoin
Trenchev
sat down with Bloomberg TV
to share his thoughts on the huge surge in crypto-asset prices. He believes
the DeFi craze has powered the market.
The Bulgarian told Bloomberg that the ability to do transactions, "like you would with your bank," without trust is a big step forward for crypto. In his opinion, the key to DeFi's success is taking out the middle man. However, Trenchev suggested that those new to the space should start off buying bitcoin. This is "digital gold," he said, has the best fundamentals, and has been around the longest. In short, it is the safest crypto.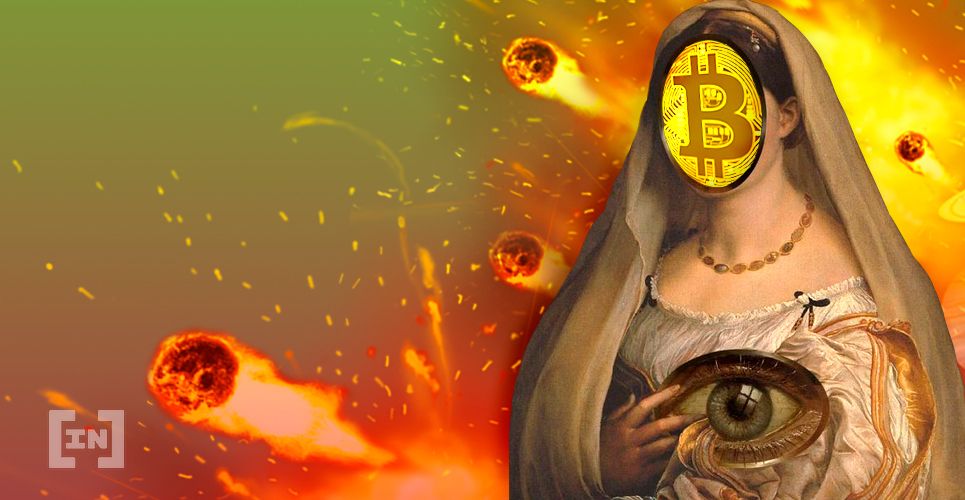 De-Fiying the Trend
There is still room for growth in crypto fintech. Trenchev, who also co-founded Nexo, had some unsurprising advice. He suggested people buy Nexo, the token for his platform. It is not a shock that he believes centralized crypto lending companies like his have a lot of potential.
An April 2018 estimate
valued Nexo at €196 million-286 million, according to dealroom.co. That was over two years ago. Similarly, a lending service called Celsius has seen rapid growth since its July 2018 launch. BnkToTheFuture, an investment platform for the crypto space, stated in
a press release
that Celsius contained 100,000+ active wallets and over $630M in management. The Celsius token has seen an impressive
1,400% increase in the last year
. Another more centralized lending platform, Crypto.com, has a token with a top-20 market cap (No. 9, as of
Sept. 25, 2020
). Companies like Crypto.com offer fiat onramps, exchanges, lending and borrowing, and even debit cards. They function almost like a fully functional bank. On the other hand, they require users
to buy their token and keep it
in lockup for the best interest rates. Unlike
DeFi
, these semi-centralized platforms
have more stable interest rates
. To be fair, they are not seeing the crazy
0.1%-3.0%+ daily returns
that decentralized yield farmers are enjoying. But those rates fluctuate.

Still, 8%-12% is a lot better than the
sub-1% interest rates available
in brick-and-mortar savings and money market accounts. Plus, these companies have customer service and some
even claim to be insured
.
Semi-Centralized Finance Boom
While
DeFi
commands seemingly unreal amounts of money
, crypto CeFi (centralized finance) is still growing. The Nexo boss stated that for the past six months, his business experienced month-on-month double-digit percentage growth. People are realizing that it is better to borrow against bitcoin because it is "tax-efficient" and has potential upside compared to cash, he said. Trenchev also cited a staggering static that crypto finance companies like his have seen a quadrupling of baby boomers as customers on a year-to-year basis. In June 2020, River Financials, a bitcoin financial company, reported that its number of customers had
doubled every month this year.
They found a major demographic was investors aged 55+, dubbed the "Bitcoin Boomers." This comes as somewhat of a surprise.
Research in previous years
has shown bitcoin to be popular with millennials, not older folks. This is not the first year bitcoin has done well. In 2019,
bitcoin outperformed all other commodities
.  How long can crypto's
stellar
performance last? Trenchev believes being in crypto is too good an opportunity to miss. He said,
"The risk is really being outside of it all rather than being in, and losing."
Disclaimer
In line with the Trust Project guidelines, this price analysis article is for informational purposes only and should not be considered financial or investment advice. BeInCrypto is committed to accurate, unbiased reporting, but market conditions are subject to change without notice. Always conduct your own research and consult with a professional before making any financial decisions.
Harry Leeds is a writer, editor, and journalist who spent much time in the former USSR covering food, cryptocurrencies, and healthcare. He also translates poetry and edits the...
Harry Leeds is a writer, editor, and journalist who spent much time in the former USSR covering food, cryptocurrencies, and healthcare. He also translates poetry and edits the...
READ FULL BIO
Sponsored Sponsored