Given that the 2018 Bitcoin crash accrued some of the worst losses ever recorded since the dot-com bubble, some investors are wondering whether or not the cryptocurrency market is psychologically ready for another bull market.
Bitcoin is up
nearly 175 percent
from its December-2018 lows. It has staged an impressive rally which has broken all expectations. However, with the price currently stabilizing at levels approaching the first and foremost cryptocurrency's 'fair value,' we might now expect significant resistance. Many commentators on Reddit and elsewhere have been talking about the HODL strategy. Many investors got burned by adhering to this old truism in the cryptocurrency space — however, proponents of the strategy still nonetheless 'hold on for dear life' while believing wholeheartedly that the crash is merely a blip on Bitcoin's path to six-figure valuations.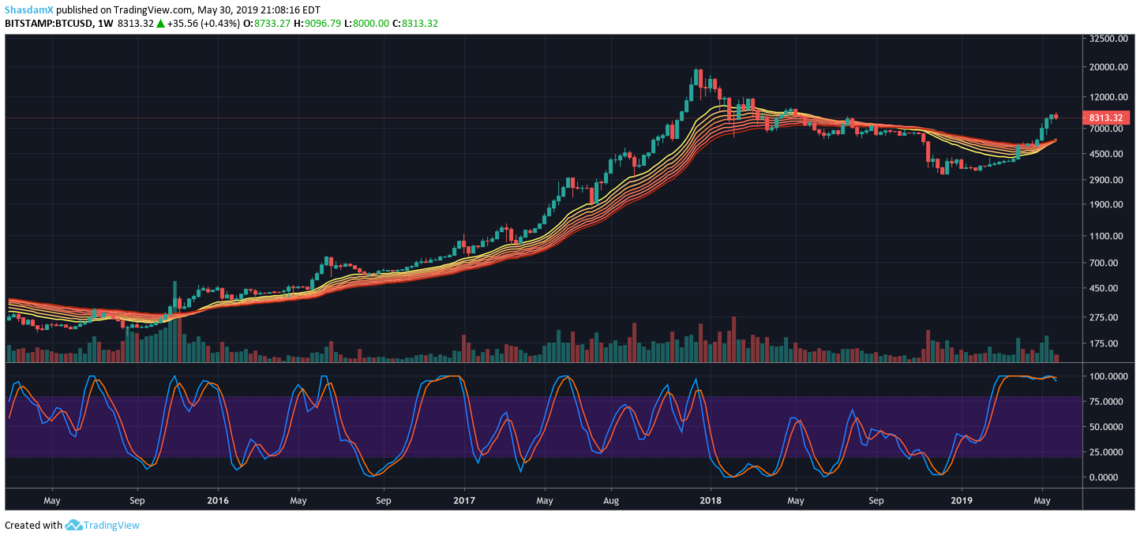 Bitcoin vs. Altcoins vs. Stablecoins
According to
BOOX Research
, the days of Bitcoin's explosive rise — like in 2017 — are over. The author is, admittedly, a perma-bear on the leading cryptocurrency (but not on the blockchain space overall). However, the sentiments expressed shouldn't be merely discarded. Bitcoin's explosive rise was largely made possible by the thousands of cryptocurrency projects which came onto the scene in the last few years. The market leader acted as a lightning rod, with all altcoins traded against BTC. This boosted the entire sector, as well as the leading cryptocurrency. This situation will likely continue to be the case for any future bull cycles unless Bitcoin trading pairs are entirely replaced with stablecoins (which is, admittedly,
slowly happening
).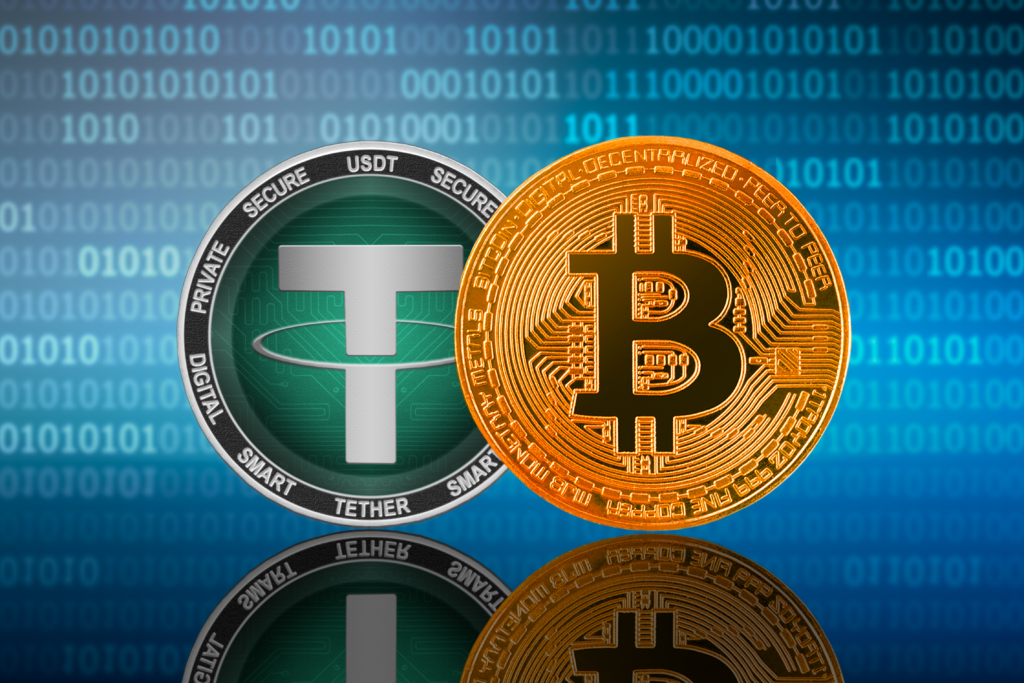 Bitcoin vs. 'Blockchain Technology'
Perhaps BOOX Research's fundamental analysis is correct. Bitcoin, by itself, has too many bagholders and not enough immediate use-cases to justify another rise, in and of itself. Its scalability is still extremely poor and it can't handle retail commerce. However, blockchain technology is almost-certainly going to establish itself as nothing short of critical in the technology sector over the coming years. Therefore, Bitcoin's further rise is inevitable given that it is de facto not only the flagship cryptocurrency but it also functions as the 'crypto-index' of the entire market. For that reason alone, Bitcoin's not going away. Even if it fails to live up to its promise of 'peer-to-peer digital cash,' Bitcoin will undoubtedly rise in value as the entire market trends upward with further adoption and new platforms. Bitcoin (BTC), irrespective of its issues, is still the cryptocurrency market's heartbeat.
Do you agree that Bitcoin is like the index for the entire cryptocurrency market? Let us know your thoughts below. 
Disclaimer: The contents of this article are not intended as financial advice and should not be taken as such.
Disclaimer
All the information contained on our website is published in good faith and for general information purposes only. Any action the reader takes upon the information found on our website is strictly at their own risk.