Since the beginning of 2019, practically all major markets have witnessed a significant upswing — but which is the true winner, so far?
In 2018, global stocks and bonds saw their worst losses since 2008. Cryptocurrencies were dealt a hefty blow, with many digital assets seeing upwards of 80 percent of their value cleaved. Most commodities were in a gut-wrenching decline. With that in mind, is 2019 shaping up to be any different? Let's take a look at how 2019 is shaping up for several major markets. [bctt tweet="How has the year shaped up for financial markets so far? Check out our recent article to find out! (Spoiler: Cryptocurrency > everything)." username="beincrypto"]
Cryptocurrencies
All major cryptocurrencies are up more than 100 percent since January:
The total market capitalization of all cryptocurrencies added more than 120 percent to reach more $270 billion — throughout which
Bitcoin dominance
hovered around 60 percent.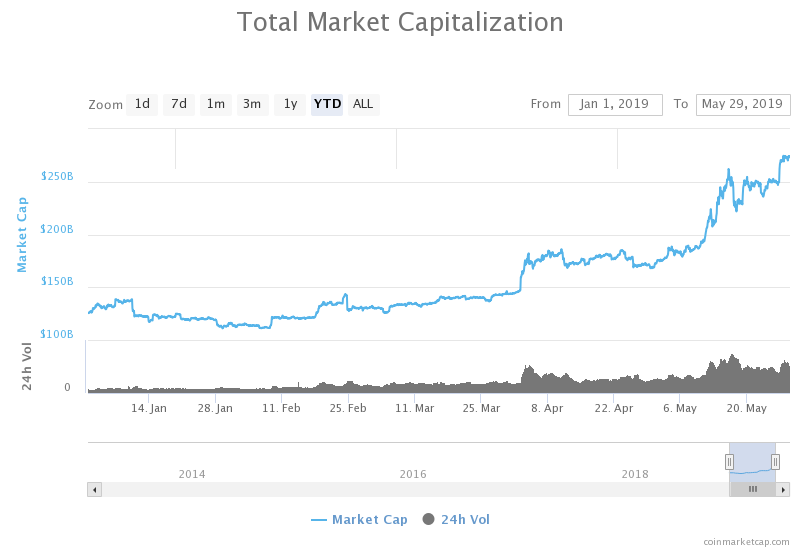 NASDAQ 100
The market index of the 100 biggest non-financial companies — the NASDAQ 100 — has seen a growth of nearly 15 percent since the start of 2019. This year, some of the best-performing companies in the NASDAQ 100 include Align Technology, AMD, MercadoLibre, and Celgene.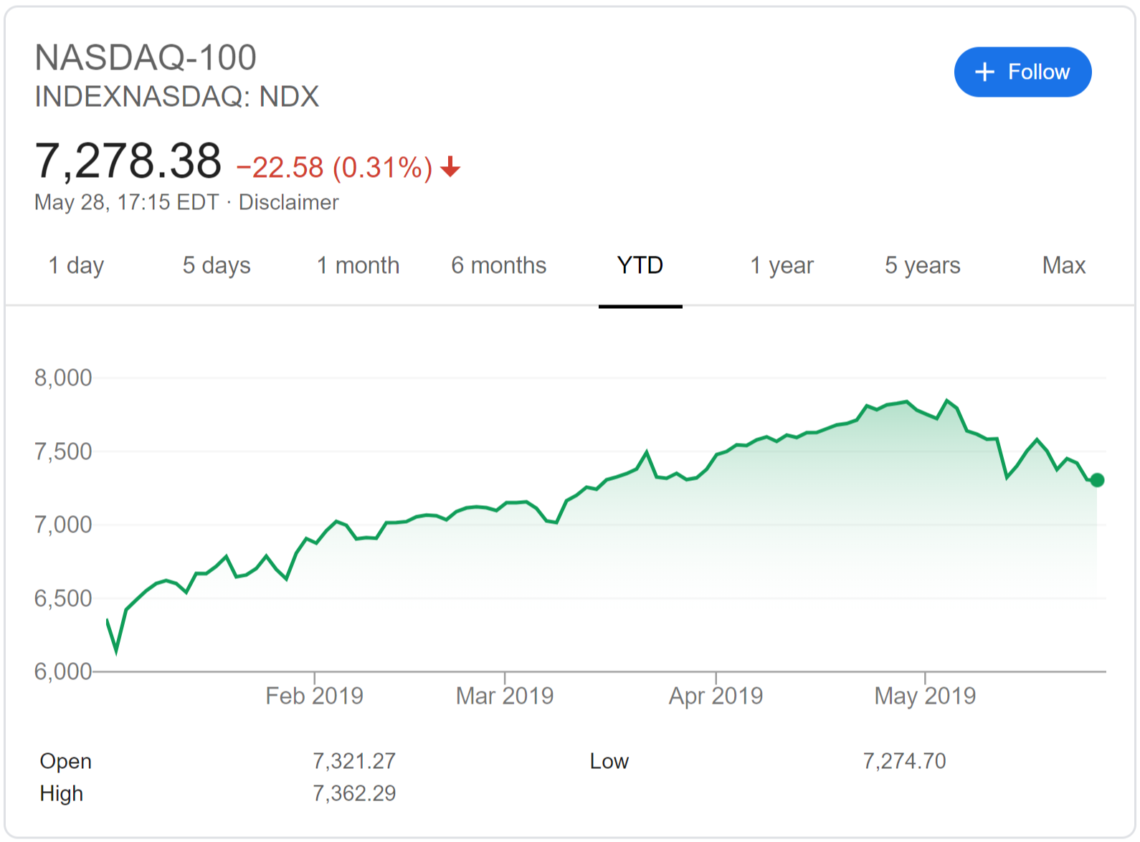 S&P 500
2019 has proven to be a good year so far for S&P 500 equities, with the index growing 13 percent — mostly thanks to the technology and real-estate sectors. This is
reported
to be the strongest first quarter for equities since 1998.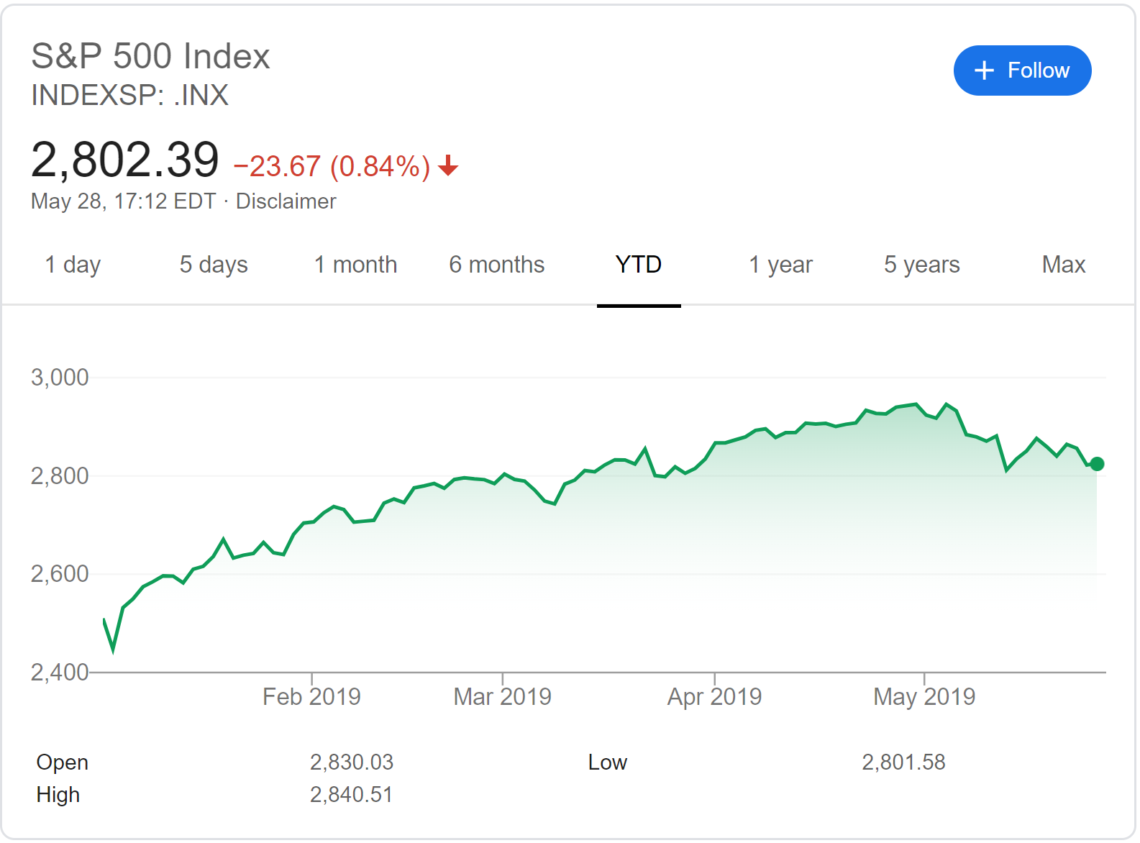 Dow Jones Industrial Average
In the first quarter of 2019, the Dow Jones Industrial Average recovered 2,420 points — achieving around 10 percent growth during this time. This was possible because of two key factors:
A steady Federal Reserve Interest rate of 2.5 percent
An increase in job growth in most major markets.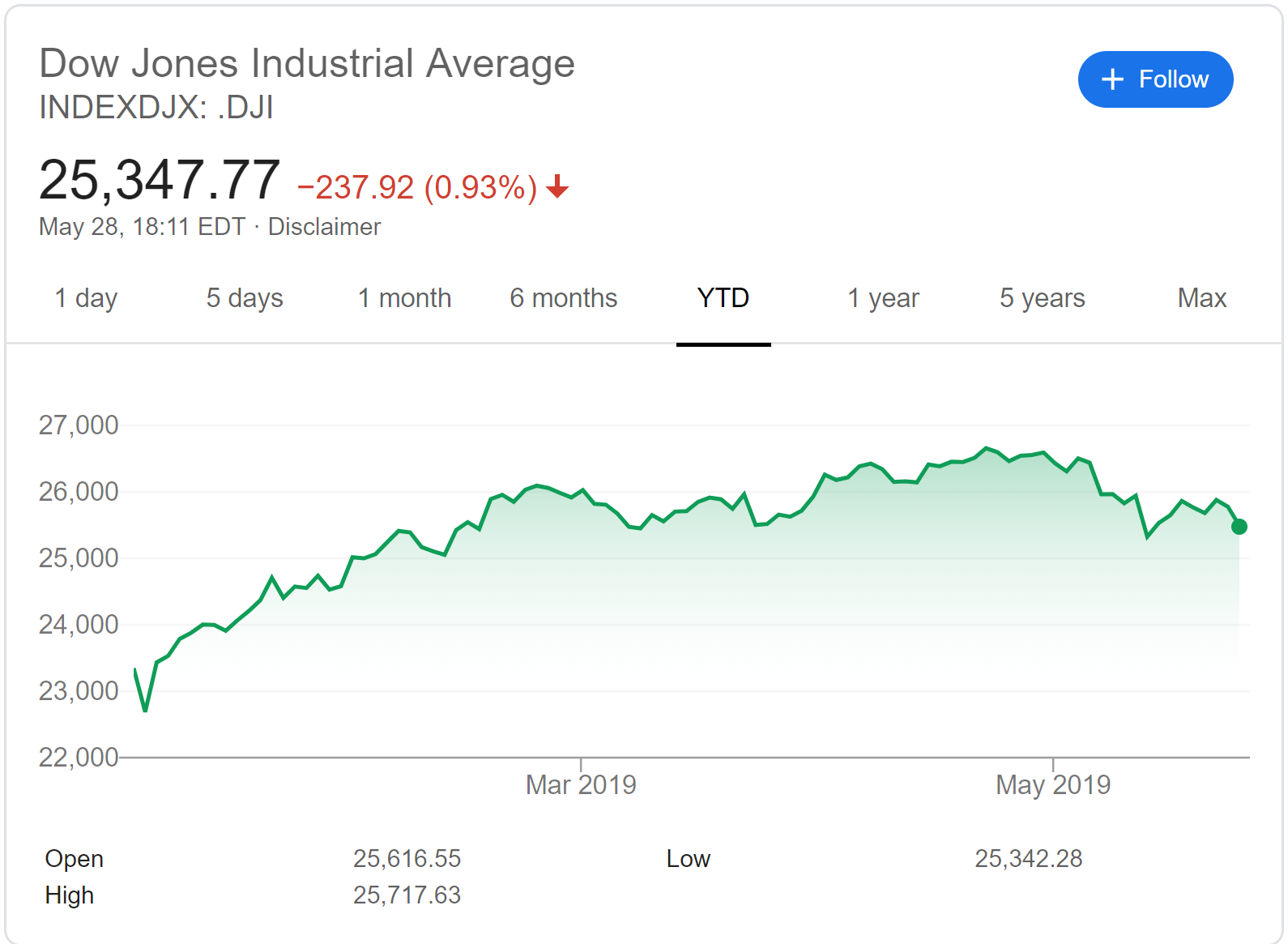 FTSE 100
The FTSE has seen a growth of more than eight percent in 2019, so far. The current US-China trade war is one of the primary driving factors for investors this year. This has enabled companies like WPP China to gain momentum — while other companies, including Rightmove, have had a tumultuous year.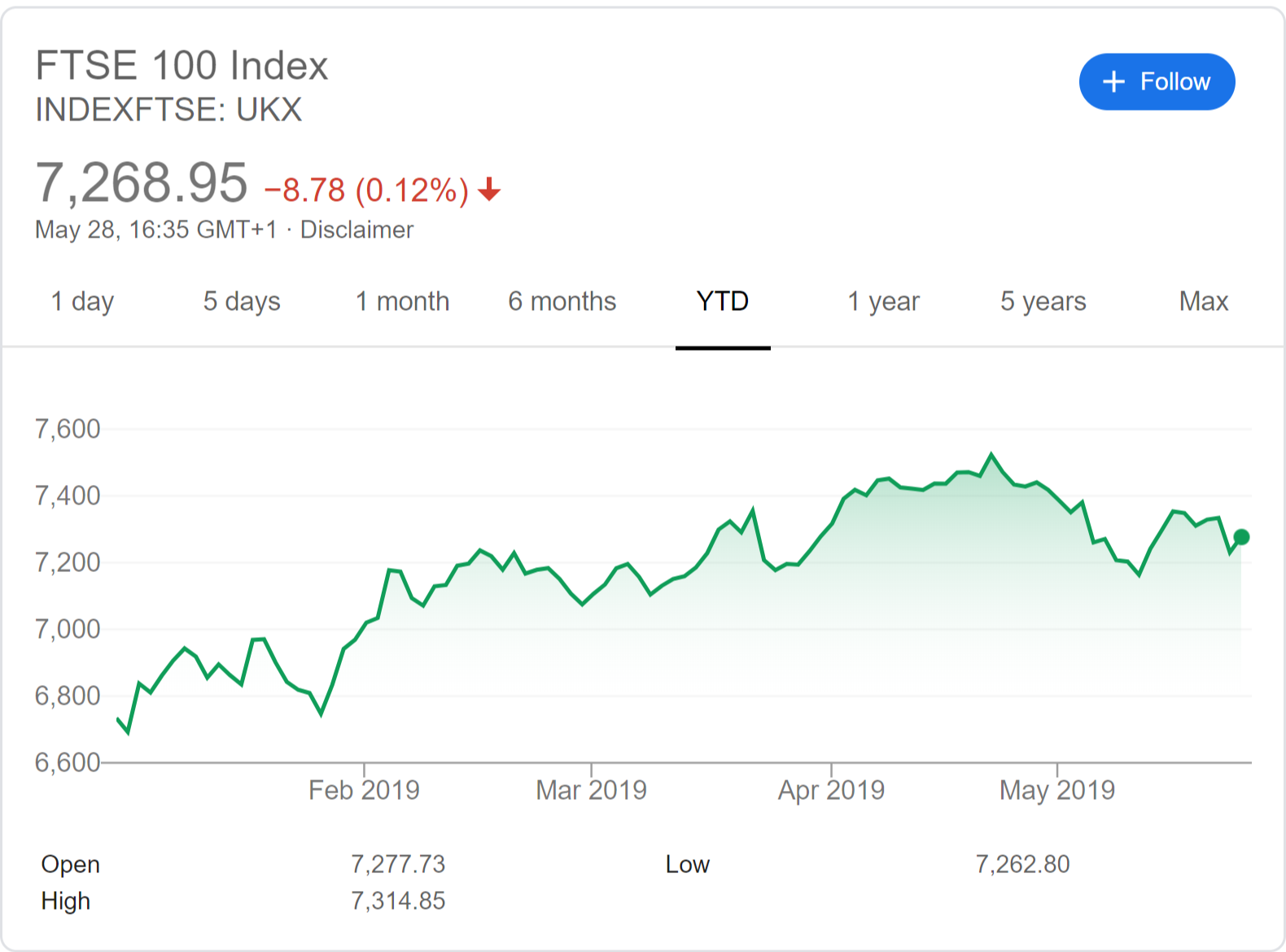 Nikkei 225
Synonymous with Japan's economy, the Nikkei 225 index has clocked in an increase of over eight percent since the start of the year. Companies like NEC, Fuji Electric, Softbank, and Hitachi are some of the top performers, so far — with each registering double-digit growth.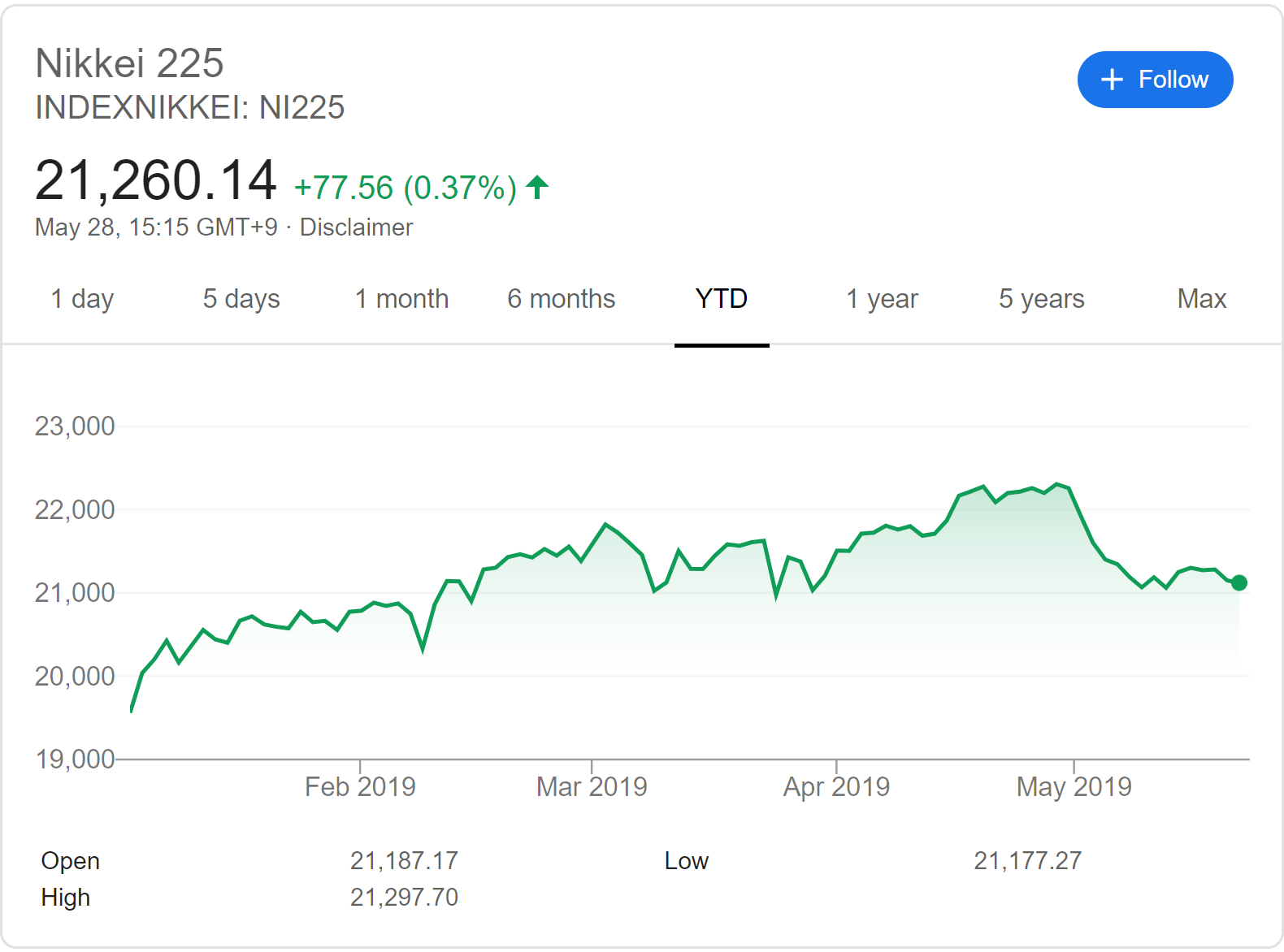 Gold
The
gold spot price
has fallen only marginally since Jan 1 — dropping from $1,281/oz to $1,279/oz as of writing. However, since its 2019 peak, gold has fallen by almost 4.5 percent. Experts hope that improved geopolitical relations between the US, Iran, and China may soon result in a boon for the
precious-metal markets
.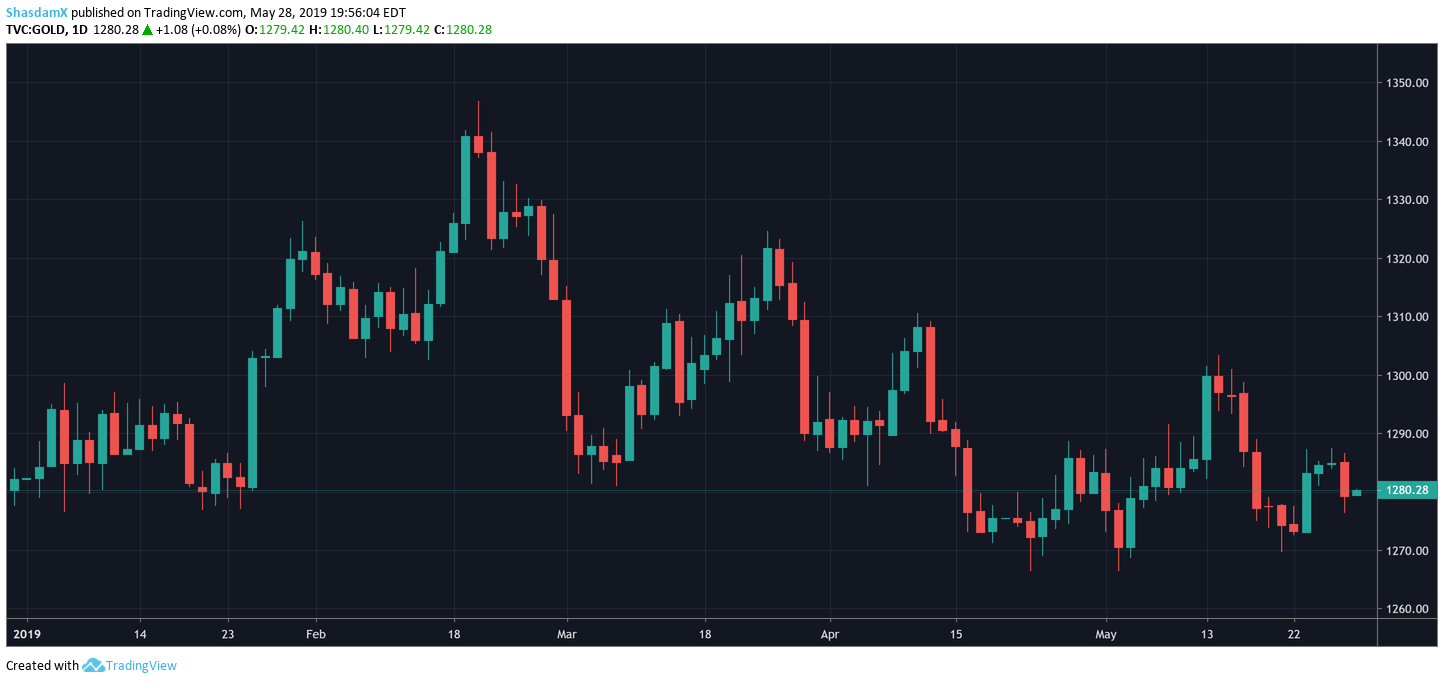 Oil
This year has been one of the best on record for oil, with the WTI crude oil spot recording an impressive 36 percent growth — increasing from 46.31 to 63.1 USD/bbl in the past five months. Big oil stocks have also gained considerably in this time — with Exon Mobil Corporation (XOM) shares up four percent after recovering from its Dec 2018 slump.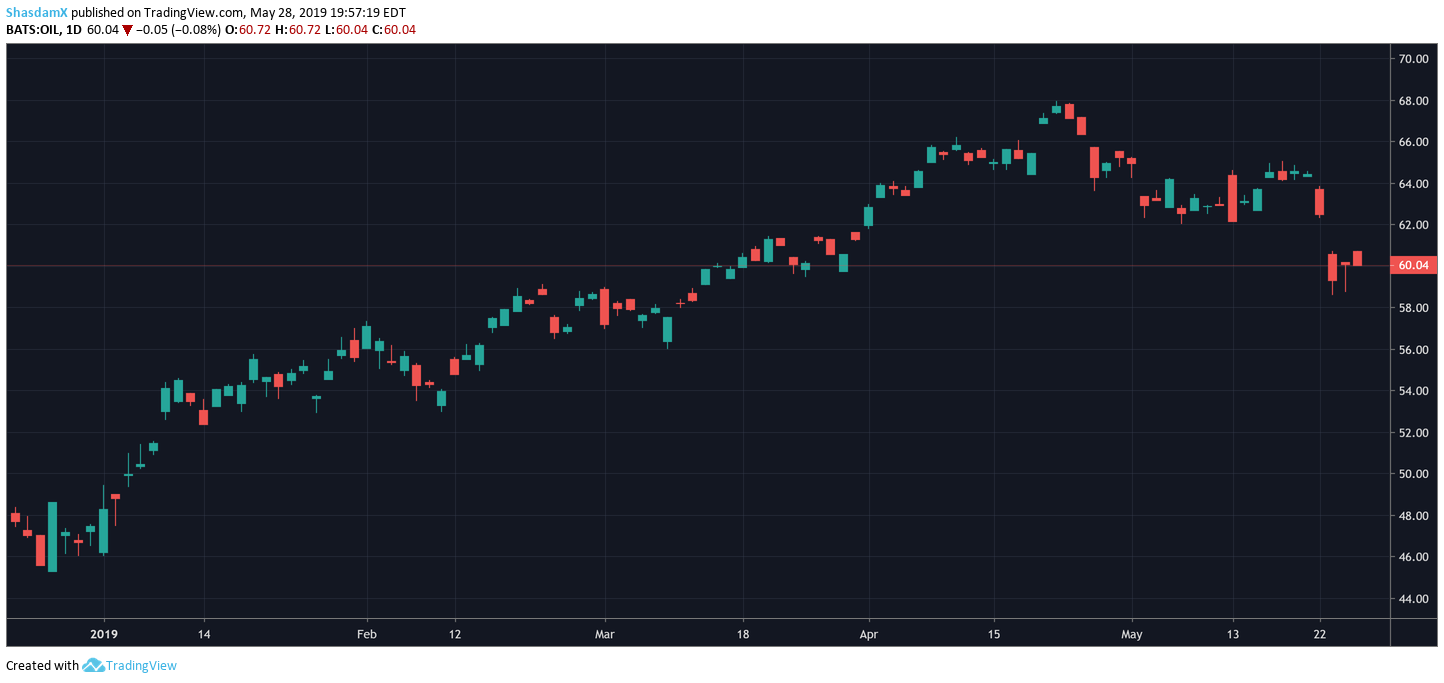 Cryptocurrency Markets Winning The Race (So Far)
Overall, the cryptocurrency markets are up more than any other financial market since the year began. (However, they also experienced easily the sharpest decline of any market in 2018.)
How do you think the financial markets will shape up throughout the remainder of 2019? Can cryptocurrencies continue to recover? Let us know your thoughts in the comments! 
Disclaimer
All the information contained on our website is published in good faith and for general information purposes only. Any action the reader takes upon the information found on our website is strictly at their own risk.