Bit2Me launches Bit2Me Earn, a new service that rewards users for holding their cryptocurrencies.
While traditional banks charge their customers for storing money in their account, Bit2Me, a leading Spanish cryptocurrency platform, has announced the launch of Bit2Me Earn, a new service that offers rewards of up to 20% in the form of cryptocurrencies to crypto holders on the sole condition that they transfer and store them in Bit2Me Earn.
The service will be available as of January 1 to Bit2Me's nearly 500,000 users, with no fees and the freedom to add and withdraw crypto at any time.
Holders of B2M, Bit2Me's token, will be able to earn up to 300% annual percentage yield (APY).
Bit2Me thus delivers on its roadmap, while bringing new utilities and benefits to B2M users.
The service works with cryptocurrencies, including stable coins (non-volatile cryptocurrencies), and is completely free of charge, so it has no fees and offers maximum freedom to withdraw or add cryptocurrencies at any time.
Bit2Me Earn brings up to 20% in rewards in traditional cryptocurrencies and up to 300% annual percentage yield (APY) in B2M, the virtual currency developed by Bit2Me.
This service is based on a supply and demand system and has no fees.
It is a service similar to cryptocurrency staking, a concept that refers to the action of holding virtual coins in a wallet to support the security and operations of a blockchain network.
In exchange for this, the user receives rewards in cryptocurrencies; a service similar to the interests formerly provided by other more traditional sectors.
In recent months, decentralized finance (DeFi) has become one of the most popular use cases around cryptocurrencies, growing in just one year from $20 billion locked up in this modality to over $100 billion in various services.
However, beyond its popularity, the enormous complexity of its management for the vast majority of users and the high commission fees have been the main obstacle to its expansion, a fact that has led to the birth of Bit2Me Earn.
This service has managed to democratize access to this functionality through one of the simplest, most flexible, and competitive cryptocurrency reward services in the global market.
Bit2Me Earn will initially be available for use with cryptocurrencies such as B2M, Bitcoin (BTC), Ethereum (ETH), Cardano (ADA), USD Coin (USDC), and Tether (USDT).
The range of virtual currencies will be expanded over the coming months.
In the words of Leif Ferreira, CEO of Bit2Me: "Bit2Me has incorporated two key figures in the industry, the former President of Mastercard, Baldomero Falcones and the former CEO of Coinbase Europe, Zeeshan Feroz."
"Together with them, we designed the best service in the world in this aspect. A complete service with which, unlike the competition, users can literally generate cryptocurrencies with one simple click, without doing anything. Just by storing their cryptocurrencies in the Bit2Me wallet".
Ferreira adds that "all this is offered by Bit2Me, a European company, transparent, with telephone support in seven languages, and the possibility of adding funds in cryptocurrencies but also by bank transfer and card from more than 110 countries around the world. We are really proud of the result achieved by our team of more than 150 people. And this is just the first version of the service."
Bit2Me Earn will be available as of January 1, 2022, to Bit2Me's nearly 500,000 users. With this new service, the company continues to deliver on its roadmap, while bringing new utilities and benefits to B2M users.
Staking with B2M
During the launch of its own cryptocurrency (B2M) this summer, Bit2Me raised €17.5 million in three phases, plus €2.5 million in a previous private round. A total of €20 million, that will be fully invested in the growth of the company.
Users staking with the B2M token will be automatically participating in the B2M Farming Pool. This feature will allow users to generate greater rewards with their tokens.
In addition to staking, B2M holders can access other advantages and benefits just by keeping their tokens on the platform. For example, B2M allows users to access bonuses of up to 90% on fees for operations within the Bit2Me platform.
Likewise, the company's utility token will allow its holders to participate in governance consultations and will unlock new features and utilities within the platform over the coming months. B2M will also integrate with the Mastercard cryptocurrency debit card, which is about to be launched. This will allow users to pay with cryptocurrencies at any of the 40 million merchants that accept Mastercard payments worldwide, both online and at physical locations. 
About Bit2Me
Bit2Me is an industry-leading company in the cryptocurrency sector in Spain. Its Suite of services includes more than 20 solutions to buy, sell and manage virtual currencies and euros from a single place, safely and easily.
The company has individual, professional, and corporate clients in over 110 countries and has managed transactions worth more than €1.5 billion since it was born in 2015.
Bit2Me launched at the end of September 2021 an ICO through B2M, its own utility token, in which it managed to raise €17.5 million in less than three minutes, a record figure both in terms of volume and fundraising time.
Since November 1, B2M tokens can be purchased from the Bit2Me website. Holders of the required balance of B2M tokens will enjoy up to a 90% bonus on services such as Bit2Me Wallet trades, Bit2Me Academy training, blockchain transfer and OTC trading.
The company has a constantly growing staff of 130 professionals, most of them with a high level of knowledge of the cryptocurrency sector.
Among these are Leif Ferreira, founder and CEO of Bit2Me, and Andrei Manuel, co-founder and COO. Other profiles of recognized prestige also form part of the platform, such as Zeeshan Feroz, former head of all Coinbase operations outside the United States.
Baldomero Falcones, former President of Mastercard International and former chairman and former CEO of the construction company FCC; Rodolfo Carpintier, an entrepreneur and key Internet figure in Spain.
Pablo Casadio, an investor with more than two decades of multinational experience in various fields of FPA & BD for the Otis Group, FSO at E&Y and Capital Markets at PWC.
Koh Onozawa, a technology entrepreneur with an extensive track record as an investor and advisor to prestigious startups, who now serves as CEO of B2M Token. Dean Thomas, current Head of Institutional Capital at Polygon and Senior Advisor of Bit2Me, among others.
One of Bit2Me's first initiatives was the launch of Bit2Me Academy, which trains more than 2 million students every year.
Bit2Me Academy is currently the largest cryptocurrency training portal in Spanish, with over 400 free articles, certified courses, and videos for those interested in learning about the birth, operation, and evolution of cryptocurrencies and the blockchain world.
Disclaimer
All the information contained on our website is published in good faith and for general information purposes only. Any action the reader takes upon the information found on our website is strictly at their own risk.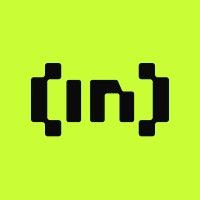 BeInCrypto Team comprises a diverse group of experienced journalists, analysts, and crypto enthusiasts dedicated to delivering the latest news, insights, and analyses in the...
BeInCrypto Team comprises a diverse group of experienced journalists, analysts, and crypto enthusiasts dedicated to delivering the latest news, insights, and analyses in the...
READ FULL BIO
Sponsored Sponsored