Binance
has announced it is launching its own leveraged tokens. The exchange delisted all FTX leveraged tokens in March to 'protect users.'
Binance is launching its own line of leveraged tokens, starting with BTCUP and BTCDOWN. However, the exchange removed a competitor's leveraged tokens recently. It seems clear now why.
Binance's Own Leveraged Tokens
In
an announcement
made today, Binance unveiled its new leveraged tokens. Starting on May 14, two new leveraged tokens will trade on the exchange: BTCUP and BTCDOWN. Essentially, the tokens work by leveraging gains dependent on Bitcoin's price. If you think BTC will rise, you would buy BTCUP and vice-versa. Now that Binance is releasing its own leveraged tokens, there are questions surrounding why it unlisted FTX leveraged tokens in March. It claims to do so to
"protect users,"
but Binance was clearly feeling the competition from FTX Exchange. In the wake of the delistings, other exchanges like BitMax announced they would
now be supporting
FTX leveraged tokens. Larry Cermak (@lawmaster)
recently pointed out
the hypocrisy on Twitter.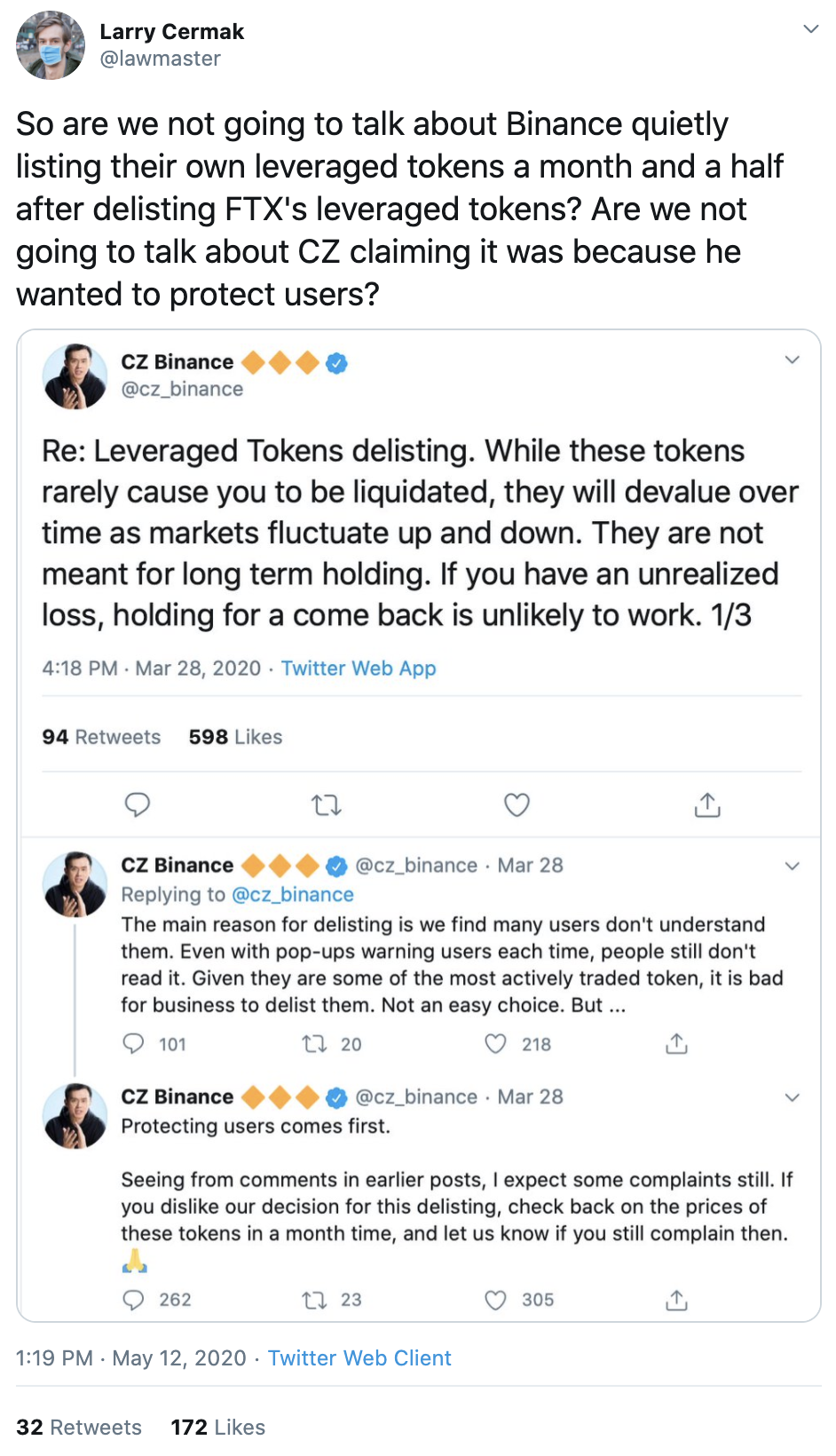 Binance is defending the listing of its own leveraged tokens because it is a "new better version."
Is It Really About Safety of Users?
Binance claims that its new leveraged tokens are better than the ones offered by FTX exchange. They're also supposedly 'safer.' However, Binance is not known for always putting user safety first. It has put up
illiquid altcoins for margin trading
, which has caused massive losses for traders. It also provides
100x leverage
, which is essentially just gambling.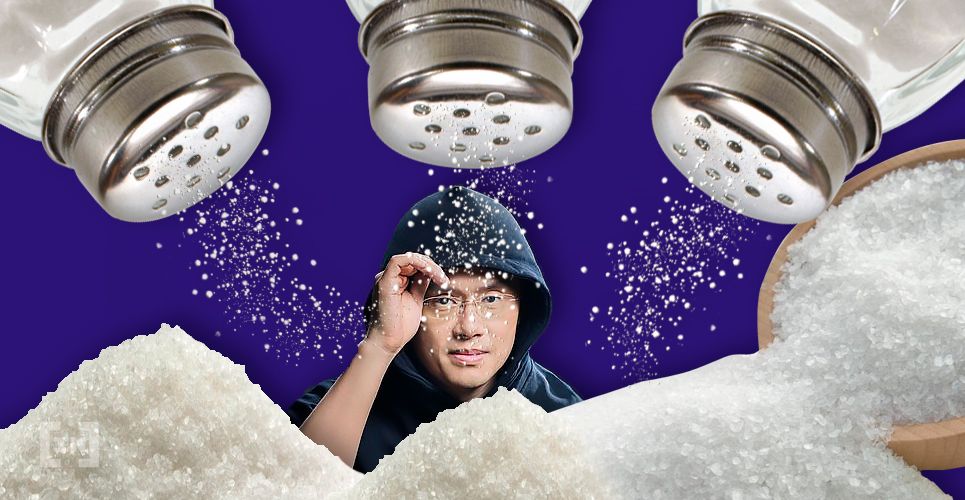 So, it seems clear that Binance delisted FTX tokens because it was competing directly with Binance. Right before delisting, FTX leveraged tokens on Binance were some of the most traded on the exchange. The sudden delisting of these tokens cost holders a significant amount of money as well. Many users were understandably angry by the move. It remains to be seen whether Binance's own leveraged tokens will prove as popular as the ones offered by FTX. However, Binance has now given more ammunition to
critics
who claim the exchange is only concerned about its bottom line.
Disclaimer
All the information contained on our website is published in good faith and for general information purposes only. Any action the reader takes upon the information found on our website is strictly at their own risk.